10 Best Aerobics Classes In Chandigarh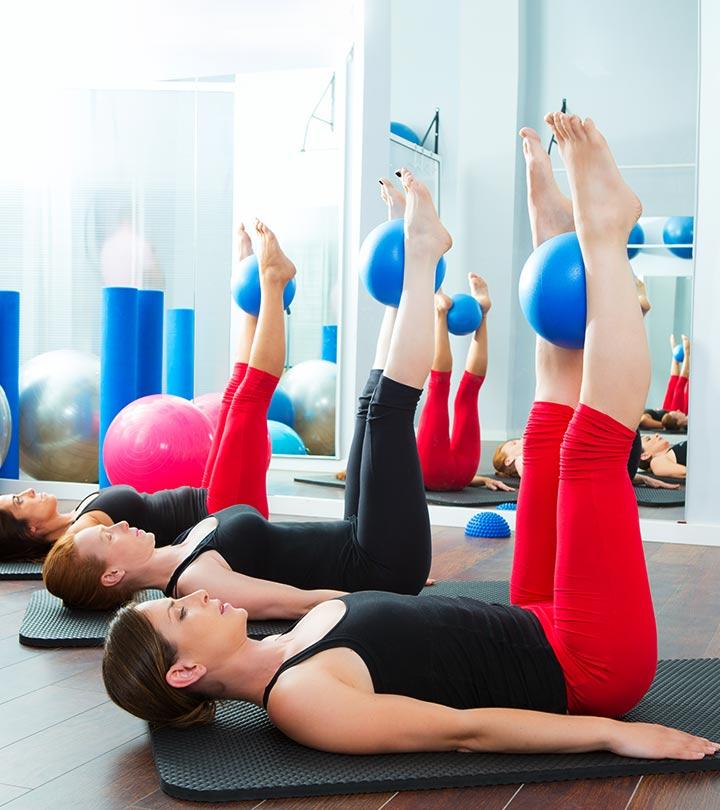 Did you ever want to become slim and fit but hated those boring routines and tiring workouts? Ever wondered if there is any other way of getting that perfect body with a good dose of fun too? Then aerobics is what you should be looking at!
Chandigarh is one of India's most beautifully planned cities. Situated in North India, the place is a home to some ultra modern sports and fitness facilities.
Let's take a look at some of the top notch Aerobics classes in Chandigarh. Guess what? They are indeed TOP NOTCH!
1. Leena Mogre's Fitness:
Mumbai based fitness trainer Leena Mogre had started her training center in Khar, Mumbai, before she widened her reach. She has trained Madhuri Dixit, John Abraham and many other notable names. She owns and operates one of the top aerobics classes in Chandigarh. Her Fitness circuit training is a combination of high-intensity aerobics and resistance training to target fat loss, muscle building and fitness of heart and lungs.
The circuit training consists of setting up a series of exercises (anything between 10-20 exercises), with each exercise consisting of 2-3 routines.
Address: SCO 62-63, Sector 8C, Madhya Marg, Chandigarh.
Tel: 0172 507 6490 / 507 6491
[ Read: Best Aerobics Classes In Kolkata ]
2. Aerobics Mania:
Local boy Vishal Thukral has been operating Aerobics Mania since the past 17 years. Needless to say, he has built quite a reputation for himself. Vishal has dedicated his life to fitness training and aerobics, and he specializes in step and floor aerobics.
Address: Exotica gym sector 16, Chandigarh.
Tel:0172-2620010, +919814015060
3. The Engine Room:
According to the owners, The Engine Room underscores the need of conversion of power into motion, production and creativity. It is a state-of-the-art facility with an energetic ambience. Apart from aerobics, classes are offered in jazz, contemporary, hip-hop, belly dance, b-boying, street jazz, Bollywood, and bhangra.
Address: SCO 62-63, Sector 8 C, Madhya Marg, Chandigarh.
Tel: 099882 24404
[ Read: Aerobic Exercises To Reduce Belly Fat ]
4. Gym Cardio Aerobics:
Gym Cardio Aerobics is another popular choice for aerobics enthusiasts and beginners alike. Located in the wonderful Sector 37, this is a popular place for people looking to learn or brush up their aerobic skills.
Address: Sector 38-C, SCO 90, Sector 37-C, Chandigarh.
Tel: 098151 03636
5. Body Zone:
Body Zone is a premier fitness club and Spa in Chandigarh. It has been in operation for a little more than a decade and is known for its immaculately designed interiors, state-of-the-art equipment, expert and highly experienced and amicable trainers. It is one of the most well stocked gymnasiums in the city.
Body Zone offers aerobics, group fitness, bhangra, hip-hop, belly dancing and salsa classes. Spa and Jacuzzi facilities are provided to all members. Located in the sassy Sector 9 market on Madhya Marg, it is an ideal fitness club for most of the city's populace.
Address: SCO 183-187, second floor, near Grewal Eye Institute, Chandigarh.
Tel:0172-5077778, 5007441
[ Read: Best Aerobics Music Videos ]
6. Rockstar Academy Of Dance, Acting, Aerobics & Yoga:
Rockstar Academy of Dance, Acting, Aerobics & Yoga is one of the top institutes for aerobics in Chandigarh. Most of the instructors are choreographers based in Mumbai. The academy encourages its students to perform on stage and organizes mega dance competitions once in every quarter.
The Dance forms taught by the Rockstar Academy include salsa, hip-hop, bhangra, break dance, Indian, classical, western, freestyle party dance, locking and popping, jazz and jive.
It also provides classes on Music Aerobics, Acting and Modelling.
Address: Aksips-45 sec-45/A, Chandigarh.
Tel:9988864849, 7696064849
These are some of the top aerobic classes in Chandigarh. We hope that reading this article has you dialing one of the numbers listed above! Share this article with your friends and family. To tell us what you think, leave a comment below!
Recommended Articles:
The following two tabs change content below.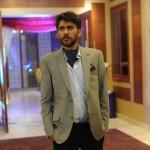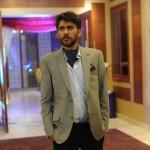 Ameya C
Writer, dreamer, artist. I am passionate about knowledge.