6 Best Anti-Wrinkle Pillows For Side-Sleepers To Try In 2023!
Keep your skin looking young and free of wrinkles while getting a good night's sleep!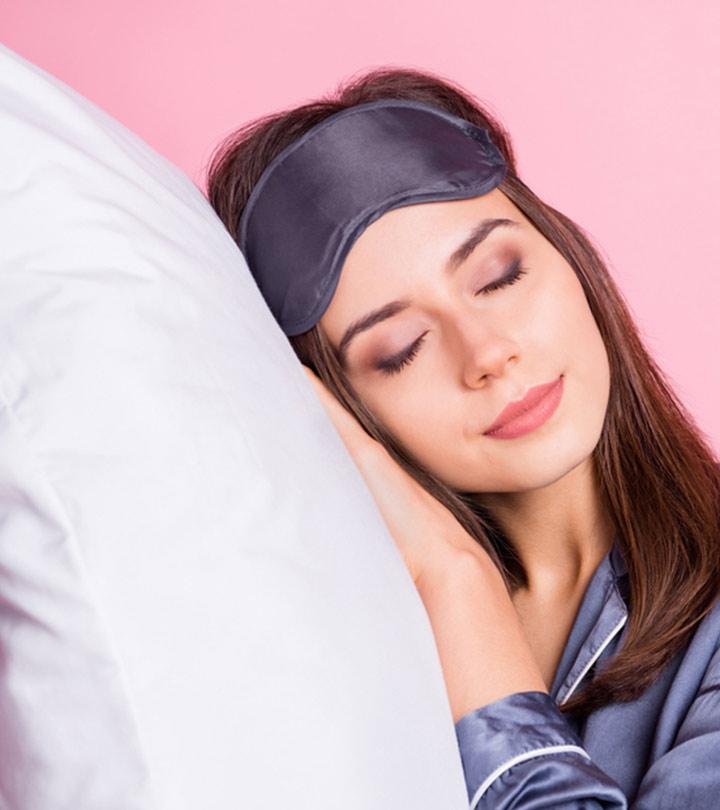 Along with advancing age, our daily habits and practices aid in the appearance of the signs of aging. Sleeping on cotton pillows is one such habit. However, the market now offers the best anti-wrinkle pillows for side sleepers that can help reduce the pressure on facial tissues and muscles, preventing the appearance of fine lines and wrinkles. These pillows gently care for your delicate skin while you sleep a good night's sleep. Moreover, the best anti-wrinkle pillows are hypoallergenic, breathable, and comfortable. Dr. Kazim Dhanji, MD, KHD Aesthetics, says, "There is little evidence to suggest that a pillow can reduce wrinkles. However, any pillow that encourages you to sleep on your back is likely to reduce the likelihood of wrinkles developing."
We pay so much attention to our skin care routine, diet, and exercise to combat the signs of aging. We also invest in the best makeup and skin care products that moisturize our skin and have anti-aging benefits. But we surely don't want it all undone by our pillows! To ensure that your basic cotton pillow does not make your efforts futile, we have compiled a list of the best anti-wrinkle pillows for side sleepers so that you can maintain your youthful skin a little while longer. So, go ahead and check them out now.
Top Picks
Top 6 Must-Have Anti-Wrinkle Pillows For Side Sleepers
Pros
Comfortable and soft
Ideal for post-face surgery
Prevents wrinkles and fine lines
Alleviates neck and shoulder pain
Removable and machine-friendly outer cover
Made with cooling, hypoallergenic memory foam
Cons
Price at the time of publication: $79.99
Pros
Hypoallergenic
FDA approved
Machine washable
Comes with a satin cover
Prevents wrinkles and fine lines
Aliveates backaches and neck pain
Cons
Some may feel that the pillow does not provide adequate support
Price at the time of publication: $32
Pros
Adjustable height inserts
2 ear cutouts
Free of harsh chemicals
Reduces ear pain and prevents skin aging
Does not have an unpleasant memory foam scent
Cons
May not be ideal for those who prefer sleeping on their backs
Price at the time of publication: $79.99
Pros
Hypoallergenic
Foam-free
Versatile
Compact size
Unique iversted design
Avoids adding pressure to your face
Cons
The pillow may seem small for some
Price at the time of publication: $69
Pros
Ergonomic design
Memory foam technology
Fights wrinkles
Orthopedic effect
Reduces puffiness
Helps in fixing posture
Relieves pain from shoulders and back
Comes with a pillowcase
Cons
Pros
Ergonomic design
Memory foam technology
Bamboo covers
Prevents acne and wrinkles
Cons
The sizing might be an issue for certain people
Price at the time of publication: $94.95
How To Choose The Best Anti-Wrinkle Pillow For Side Sleepers
We all tend to sleep a particular way, and for all the possibilities out there, being a side sleeper is what gets your skin into trouble. Side sleepers tend to drag their skin along with the pillow, which not only means they're causing their skin to sag and look dull, but due to the heavy pressure, it could also cause acne and wrinkles. Understanding the kind of sleeper you are is crucial to choose the right anti-wrinkle pillow. For the back sleepers, choose pillows that are built to reduce pressure on your back and neck. Side sleepers may benefit from hypoallergenic materials and pillows with ear cutouts for peaceful, uninterrupted sleep.
Even though we are talking about anti-wrinkle pillows, some of you might want to benefit in more ways. It can be due to back pain, neck pain, or that you want to shift from the type of sleeper you are. Different pillows adhere to each of these things. Some are even prescribed for those with medical issues or who have recently been out of surgery. Make sure you keep a checklist before you go pillow shopping.
Each anti-wrinkle pillow comes with an added benefit. Some can be used as neck pillows during a long flight, while others are compact enough to carry almost anywhere. If you're someone who travels also, you might want an anti-wrinkle pillow that adheres to this. Some products are adjustable in terms of height, firmness, and flexibility. For those with back problems, an anti-wrinkle pillow with adjustable height would be a good buy. Ensure to keep an eye out for these pointers and choose the one that ticks all your boxes.
To wake up to youthful, rejuvenated skin, sleeping a minimum of 8 hours is not enough. A wrinkle-free that is explicitly designed to keep fine lines and age spots is what you need. It's proven that particular pillows and pillow covers act as catalysts to prevent aging. With their ergonomic designs and skin-friendly materials, they keep signs of skin aging at bay. Not only do they ensure skin looks younger and more radiant, some even come with added benefits of alleviating neck and back pain, comfortable height adjusting and luxurious covers that ensure you get your beauty sleep without worry. Let our list of the 6 best anti-wrinkle pillows for side sleepers be your ultimate guide to beautiful, wrinkle-free skin and bring home the one best suited for your needs!
Why Trust StyleCraze?
The author of this article, Kirtana Divakar is a skin care enthusiast who loves trying out different beauty products. She has carefully read online reviews of the best anti-wrinkle pillows before curating this list. Her list comprises products that are hypoallergenic, breathable, and comfortable. Not only do these pillows prevent wrinkles and fine lines, but they also alleviate neck and shoulder pain.
Frequently Asked Questions
Which is the best way to sleep that can avoid sleep wrinkles?
The best way to avoid sleep wrinkles would be to sleep on your back. This prevents your skin from getting dragged and stretched out.
Are wrinkles caused by firm and hard pillows?
No, there is no direct relationship between firm and hard pillows with formation of wrinkles. However, they can add to the pressure on your skin, which may cause acne and signs of skin aging.
What type of pillow is best for side sleepers?
Side sleepers must use a thick, firm pillow to help support the head and neck and keep the body aligned.
How do you keep from wrinkling when you sleep on your side?
Apart from using an anti-wrinkle pillow, try using a pillow cover. Also, position your head to let the lower half of your face hang off the pillow to prevent flattening the entire face.
Do side sleepers get more wrinkles?
Yes, side sleepers tend to get more wrinkles because the face remains flattened against the pillow all night and crinkles vertically. Along with your face, the chin, neck, and decolletage area also gets wrinkled.
Do memory foam pillows prevent wrinkles for side sleepers?
Yes, memory foam pillows help prevent wrinkles on your face and chin. But it does not prevent wrinkles in the decolletage area.