11 Best & Safe Baby Perfumes For Every Skin Type
Surround your baby with fresh aromas from these sweet-smelling natural fragrances. The sweet scent of babies makes us want to hold these bundles of joy close to us forever. And this smell can be enhanced with a splash of the best baby perfumes. Baby perfume is entirely safe for toddlers and does not irritate your little one's skin since it is water-based and free from alcohol. Using the same perfume as your baby creates and strengthens bonds that evoke delightful childhood memories. Today, many beauty and fashion brands have baby and mama combo perfume sets. However, choosing the right one can be tricky. Don't worry because we are here to make your search easier. Curated below is a list of the top baby perfumes that are safe to use and can keep your tiny tot smelling fresh throughout the day. Have a look!
11 Best Safe Baby Perfumes For Every Skin Type
The Johnson's Happy Berry Baby Cologne is a fruity, sweet-smelling cologne that will keep your baby smelling fresh and looking adorable all day long! This dermatologist-tested aroma delivers an after-bath cool feeling that energizes the babies and keeps their spirits high.
Key Ingredients: Water, Alcohol denat, Wangi lembut yang, and Menyegarkan
Pros
Mild formula
Gentle
Dermatologist-tested
Cons
Price at the time of publication: $13.85
2. Best Dermatologist Tested Formula:
Baby Magic Cologne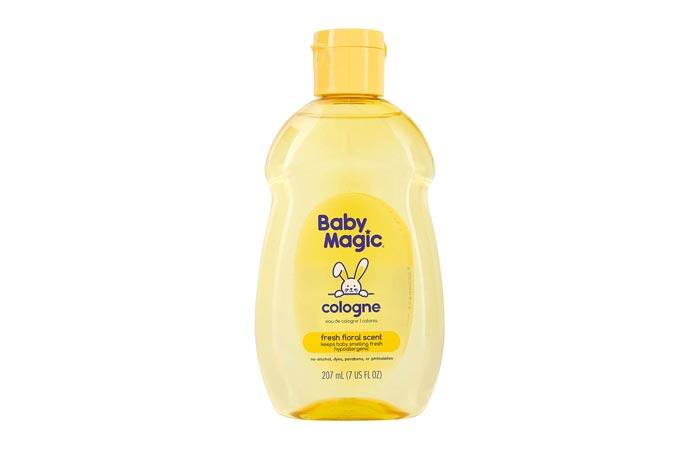 The gentle floral scent of the Baby Magic Cologne is created to keep the baby's skin smelling sweet and fresh. This alcohol-free perfume is ideal for applying after a bath or before an outing. This sensitive baby scent is suitable for infants with sensitive skin as it is hypoallergenic and dermatologist-tested and comes with a non-toxic aroma. This mildly-scented perfume can becan be applied by hand in desired quantities and has a non-greasy, light texture.
Key Ingredients: Water, Hydrogenated castor oil, and Citric acid
Pros
Dermatologist-tested
Hypoallergenic
Mild scent
Paraben-free
Phthalate-free
Sulfate-free
Alcohol-free
Dye-free
Cons
Fragrance does not last long.
Price at the time of publication: $3.99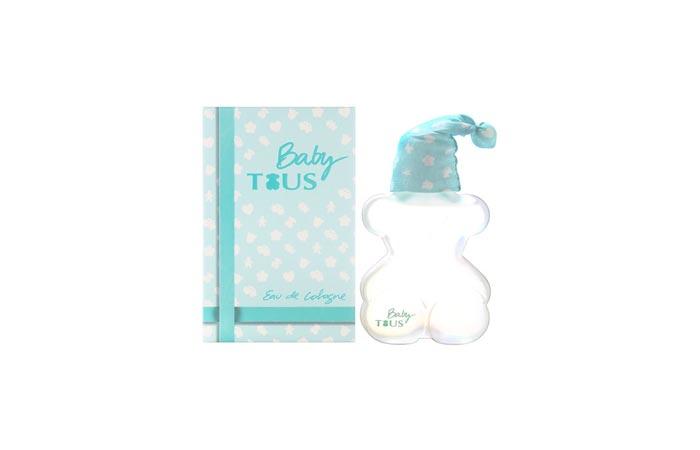 The Baby By Tous Cologne is a sweet baby perfume packaged in an attractive little bottle that can be used as a cute memento. The soft and delicate fragrance has floral hints of neroli, bergamot, and rose. It has a non-sticky texture and can be sprayed on clothing. This baby-approved scent also comes with a sweet story that makes the parent-baby bedtime rituals fun and interesting.
Key Ingredients: Bergamot, Mandarin, Neroli, Pear, Apple, Orange blossom, Rose, Cedar, Musk, and Petitgrain
Pros
Alcohol-free
Does not stain clothes
Cons
Price at the time of publication: $29.85
The delightful mix of summer lily, white rose, pink peony, and muguet gives the Jafra Tender Moments Fresh Baby Cologne an aura of innocence and joy. The addition of white carnation and yellow osmanthus make this fresh baby scent an ideal choice for grown-ups too. This hypoallergenic scent is water-based and does not irritate the baby's sensitive skin. It leaves a fresh, long-lasting fragrance that pleases the mind.
Key Ingredients: Summer lily, White rose, Pink peony, and Muguet
Pros
Alcohol-free
Safe for sensitive skin
Long-lasting aroma
Not overpowering
Cons
None
Price at the time of publication: $20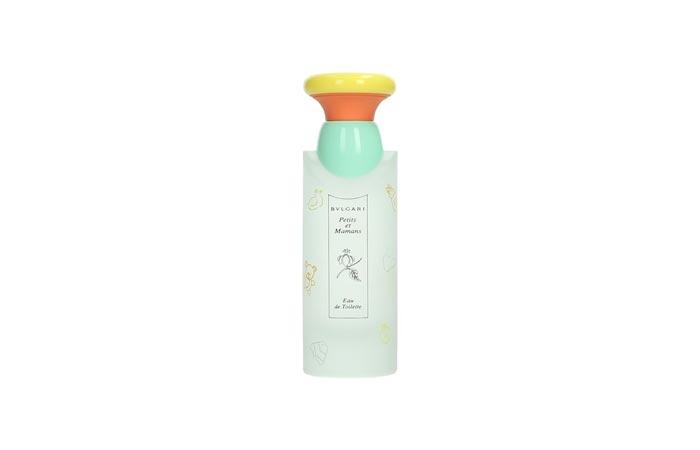 The Bvlgari Petit Et Mamans Eau De Toilette is created for mums and babies with floral base notes of iris, vanilla, and peach. This baby-friendly fragrance has middle notes of sunflower, rose, chamomile and is finished with woody top notes of bergamot, tangerine, and Brazilian rosewood. The cheerful packaging makes it attractive to little ones and provides a fun bonding ritual for the mommy and baby. This subtle and calming scent is ideal for children of three years and above and comes in a spray bottle. This soothing perfume can be spritzed on the baby's clothes.
Key Ingredients: Iris, Vanilla, Peach, Sunflower, Rose, Chamomile, Bergamot, Tangerine, and Brazilian rosewood
Pros
Long-lasting
Subtle aroma
Can be shared by baby and mom
Calming effect
Portable
Cons
None

Price at the time of publication: $55.38
The Boiess Les Enfants Eu De Cologne is infused with the uplifting top notes of tangerine, lemon, petitgrain, and bergamot; the heart notes of jasmine, muguet, orange blossom; and the earthy base notes of musk and cedar. This hypoallergenic fragrance is blended with vitamins B3 and B5 and probiotics that enhance the freshness of the infused notes and maintain a healthy skin balance. Additionally, the aroma is free of paraben, phthalates, GMO, gluten, and synthetic dyes and fragrances.
Key Ingredients: Tangerine, Lemon, Petitgrain, Bergamot, Jasmine, Muguet, Orange blossom, Musk, Cedar, and Vitamin B3 and B5
Pros
Plant-based ingredients
Suitable for sensitive skin
Hypoallergenic
Dermatologist-tested
Pediatrician-tested
Vegan
Gluten-free
Paraben-free
Phthalate-free
GMO-free
Sulfate-free
Silicone-free
Acrylate-free
Synthetic dye- and fragrance-free
Cons
Contains alcohol
Strong aroma
Price at the time of publication: $22.9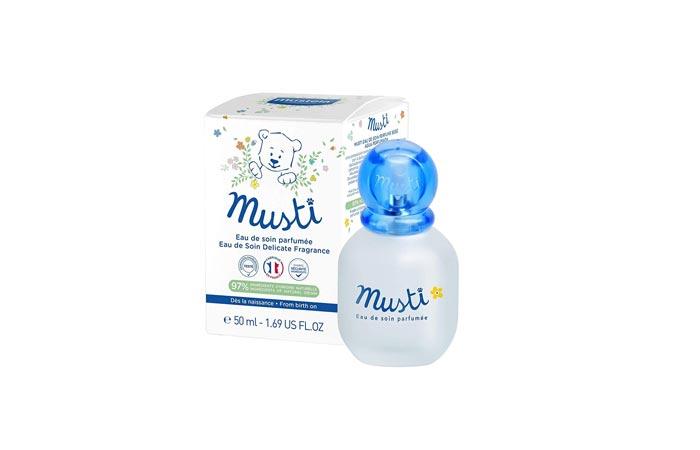 The all-natural Musti Eau De Soin Spray from Mustela is crafted from 97% plant-derived ingredients, including honey, lilac, rose, and chamomile, along with gentle citrus notes. This water-based formula of this botanical perfume is safe on the babies' delicate skin and can be used to perfume their clothes and linen. The pure and gentle fragrance is safe to use around babies without the risk of harming the eyes. This perfume is a safe baby fragrance and can be used day and night to keep the skin soft and sweet-smelling.
Key Ingredient: Honey, Lilac, Rose, and Chamomile
Pros
Hypoallergenic
Dermatologist-tested
All-natural perfume
Alcohol-free
Paraben-free
Phthalate-free
Phenoxyethanol-free
Cons
Price at the time of publication: $32.0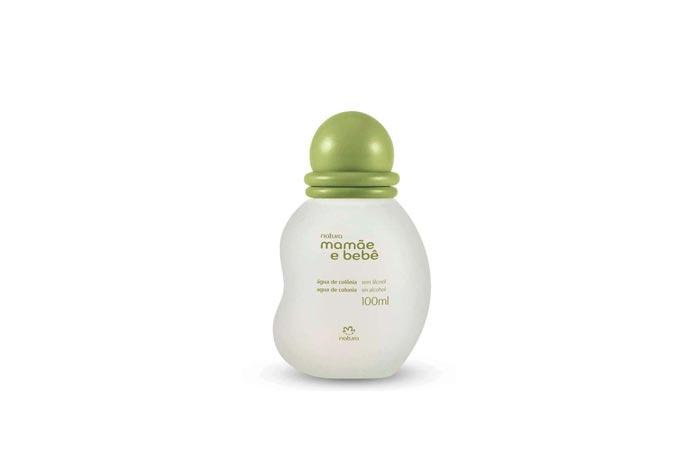 The mama and baby fragrance from Natura has been formulated using safe ingredients that are ideal for the baby's delicate skin. The smooth and warm scents of violets, vanilla, jasmine, and lavender that make up this fragrance create a cloud of love and affection that surrounds the baby all day long. It is crafted from baby-safe ingredients that are mostly natural and can be used on newborns as well and has a comforting aroma.
Key Ingredients: Violets, Vanilla, Jasmine, and Lavender
Pros
Subtle fragrance
Dermatologist-tested
Vegan
Alcohol-free
Phthalate-free
Silicone-free
Sulfate-free
Paraben-free
Artificial coloring-free
Cons
None
Price at the time of publication: $25.99
The Zermat Baby Michelle Cologne is a classic fragrance that prolongs your baby' unique and tender aroma. It is infused with the powder floral notes of jasmine and violet that deliver a lingering, rejuvenating fragrance, ideal for your baby's delicate skin. Blended with subtle woody base notes, this is suitable for daytime wear and has a light and airy fragrance.
Key Ingredients: Jasmine and Violet
Pros
Tender fragrance
Ideal for daytime wear
Comes in a sprayer bottle
Cons
None
Price at the time of publication: $24.25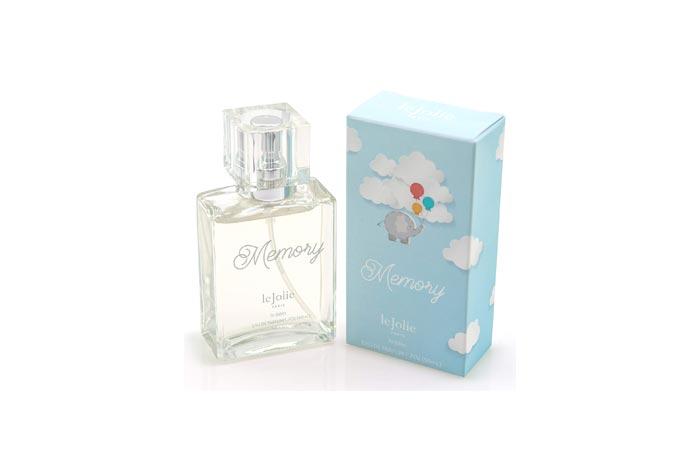 The Memory baby perfume by Le Jolie is crafted from fruit and flower extracts that have skin moisturizing properties to keep the baby's skin soft and smooth. It is also enriched with squalane, coconut oil, and natural antioxidants. Lavender and mandarin are combined for the top notes, while violets and jasmine make up the middle tones to leave the baby with a fresh smell. The infusion of sandalwood and vanilla for the base makes this baby fragrance one that gets embedded in the memories to evoke happy and joyful emotions even after many years.
Key Ingredients: Squalane, Coconut oil, Lavender, Mandarin, Violets, Jasmine, Sandalwood, and Vanilla
Pros
Natural ingredients
Gentle fragrance
Dermatologist-approved
Alcohol-free
Cons
Price at the time of publication: $39.99
The Kaloo Lilirose Eau De Santeur is blended with the lingering notes of mandarin, musk, and rose that offers a classic, feminine, and warm aroma. This fresh-flowery combination captivates your child's senses and feels like warm cuddles. The unique alcohol-free composition of this delightful scent encapsulates your child and leads them to have sweet dreams. You can also use this perfume as a room fragrance.
Key Ingredients: Mandarin, Musk, and Rose
Pros
Fresh fragrance
Alcohol-free
Can be used as a room fragrance
Value for money
Does not dry the skin
Cons
Price at the time of publication: $40
What Are The Things To Consider Before Buying A Baby Perfume?
Age: You need to check the age-appropriateness of the perfume. Some are suitable for newborns, while others are only meant for toddlers or older children.
Ingredients: It is best to check the ingredient list before buying. Check for harmful chemicals that may harm the baby's delicate skin. Steer clear of formulas that contain alcohol. Instead, opt for those that are water-based and have organic and baby-friendly ingredients.
Scents: Since the idea of applying the fragrance is to enhance the "sweet baby smell" of your little one, you need to make sure the scents used are baby-friendly and not overpowering. Make sure the perfume does not overwhelm your child. Choose a mild fruity or floral fragrance that keeps the baby fresh all day long.
Size: Perfumes last a long time, but since they can be quite expensive as well, invest wisely in a bottle size that suits your budget. If you are out and about with your baby very often, a small handbag size bottle works best.
Baby perfumes are gentle, pleasing, and keep your munchkin refreshed. Now that you know how to choose the best baby perfume, you can save yourself the task of testing hundreds by just referring to our list of 11 best baby perfumes that can keep your precious bundle of joy happy. Go ahead and pick one!
Why Trust StyleCraze?
The author, Baishali Bhattacharya, is certified in makeup artistry and who better than her to help you pick the best baby perfume to twin with your child. She not only has an idea of the various notes and types of perfumes but can also help you with the best suitable option as per your need and fancy. She has scoured the top beauty and health websites and forums to shortlist the best selection of these baby perfumes for you.
Frequently Asked Questions
Can perfumes make babies sick?
Temporary allergic reactions to perfume are common, and exposure to harmful chemicals like phthalates may pose a risk to respiratory health. It is essential to check the ingredients list and avoid perfumes that contain ingredients that may cause allergies and reactions.
Are strong scents bad for babies?
Yes, strong scents can be harmful to babies as their lungs are still developing. Overpowering fragrances are not meant for babies. They can cause irritation and hamper the baby's health.
Recommended Articles