9 Best Elliptical Machines For Seniors
Stay fit and active with elliptical machines designed for stress-free, effective workouts.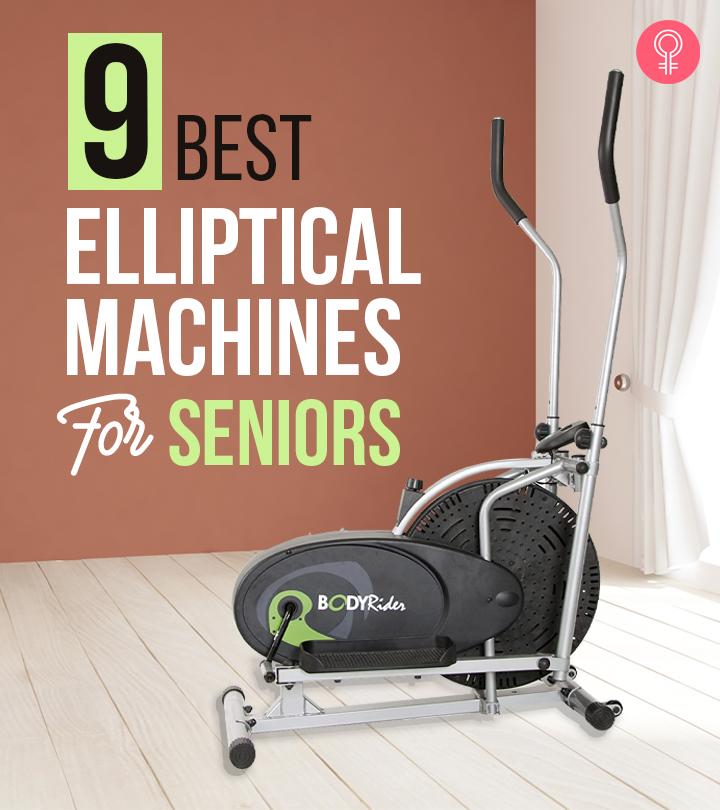 An elliptical machine is an ideal way for a low-stress and effective workout. It is ideal for seniors who need mobility and desire to stay fit. The best elliptical machine for seniors allows them to run, walk, and climb with minimal injury risk. With this machine, you can slowly gain back your healthy being.
In this article, you will read about the 9 best elliptical machines and how they can be an amazing choice for elderlies to work out.
9 Best Elliptical Machines For Seniors
The Cubii Seated Under Desk Elliptical Machine is compactly designed to ensure both quality and comfort. It is easy to carry along. The elliptical machine offers eight levels of resistance that can be adjusted as per your comfort and desirability with a low impact on the joints. The product is convenient to assemble and disassemble in less than 10 minutes. It also comes with an in-built digital monitor that tracks the calories burnt, RPM, strides, and distance. It tones your abs and the core, hip flexors and glutes, quads, hamstring, and calves. Its gliding motions are smooth and quiet. Watch this video for a detailed review of the Cubii Seated Under Desk Elliptical Machine.
Key Features
Dimensions: 23.15 x 17.54 x 10 inches
Weight: 27.65 Pounds
Warranty: 1 Year
Pros
Compact, ergonomic design
Eight resistance levels
Display monitor
Durable
Low noise
Sturdy
Easy to assemble
Cons
The Body Rider Elliptical Exercise Machine will make working out fun and efficient for you even in the later stages of life. It provides dual-use handlebars for arms and a proper mechanism to stretch your legs. You can choose to adjust the friction belt tension level using the control knob to get your desired workout resistance. The video workout that comes along the elliptical machine gives the essential initial information to start.
The smart LCD tracker will give you updates on distance, time, and calories burnt. This machine perfectly caters to both beginners and pros. Its compact design and portability allow it to fit into any space.
Features
Dimensions: 25 x 9 x 36 inches
Weight: 58 pounds
Warranty: 1 year for frame and 90 days on all parts
Pros
Convenient to use
Adjustable knob resistance
Multiple functions
Compact design
Cons
Not durable
Small LCD screen
The Doufit Elliptical Machine for seniors is the best fit for a smooth, hassle-free, and result-oriented workout. You can enjoy a high-quality workout for your arms, legs, calves, hips, abdominal muscles and the waist. The machine is safe on the c. It has a sensitive digital monitor display with many add-on benefits. It measures time, distance, calories, and heart rate.
It has eight adjustable levels of magnetic resistance. You can adjust them as per your comfort and the strength training required. Its design and portability are exceptional. The use of heavy-duty steel makes the machine durable and lightweight. It can bear a maximum load of 250 lbs. It has a large, textured pedal that increases friction to keep you safe. The machine has a low noise operation. Take a look at this video to learn more about the Doufit Elliptical Machine.
Features
Dimensions: 89 x 35 x 46.5 inches
Weight: 58.5 pounds
Warranty: 1 year
Pros
Effective digital monitor
Silent flywheel
Large, comfortable pedals
Multifunctional
Durable
Water bottle holder
Cons
The j/fit Elliptical Fitness Equipment is among the best and most convenient elliptical machines for seniors. Its unique 2-in-1 feature allows one to use it under the desk while sitting as well as while standing. It includes a top handle and a front handle and rear wheels that allow it to be carried easily. It is smartly designed with three adjustable modes that change the angle of the pedal to suit your needs and energy levels.
The device is easy to handle and easy to use. It scores high on durability and convenience. It also has a tension dial that can be adjusted for resistance as needed.
Features
Dimensions: 27 x 15 x 11 inches
Weight: 26.6 pounds
Warranty: 1 year for frame, 90 days for parts
Pros
2-in-1 exercise option
Adjustable angle pedals
Compact and versatile design
Compatible with wheeled office chairs
Low noise
Easy to assemble
Affordable
Durable
Cons
Heavy
Faulty tension knob
The Funmily Pedal Exerciser Elliptical Machine has an automatic function. It offers three auto settings (P1-P3) for different movements of your choice. It also has a sizeable built-in display monitor that ensures you track the necessary information on the distance covered, the speed, and the calories burnt. The elliptical exerciser is lightweight and easy to move. Large anti-slip foot pedals and strong resistance options ensure proper strength training and cardio exercises. This is the ideal equipment for regular fitness. The device scores high in terms of durability, quality, and customer satisfaction.
Features
Dimensions: 19.29 x 17.52 x 11.81 inches
Weight: 16.8 pounds
Warranty: 1 year
Pros
Anti-slip pedals
Wireless remote control
Ideal for beginners
Smooth operation
Assembly not required
Cons
If you want to work out conveniently whenever and wherever you want, the Leasbar Under Desk Elliptical Exercise Machine is the most convenient equipment to try out. With the help of this machine, you can do some quiet leg training at home while reading, watching TV, or even while working. It is compact in size, portable, and does not have any impact on your knees while using. It has a cycling motion that increases blood flow, improves your overall balance, and keeps your body aligned throughout. It is equipped with a stepless resistance regulation system and you can adjust the intensity of your strides with a simple twist. It has extended pedals with an anti-skid texture that does not slip and works for all feet sizes. The built-in digital monitor allows you to count your calories and time while you are working out. This machine is useful for seniors as well as for those who need physical therapy.
Features
Dimensions: 24.8 x 17.3 x 11.1 inches
Weight:
Warranty: 1 year
Pros
Compact and portable
Ultra-quiet
Sturdy design
Anti-skid feet
Cons
The XIAOHUANG Under Desk & Stand Up Mini Elliptical Machine has an efficient and user-friendly design with a 38-degree movement angle. It is in tune with the body movements to ensure minimal chance of injury while working out. It has a load-bearing capacity of more than 300 lbs with a thickened outer pipe made of high-quality steel that ensures durability. The LED display and record scanner are perfectly positioned to keep track of the movements and intensity as well as the calories burnt. Another essential feature is the waterproof ABS pads that are also shockproof. They come with an elastic cushion that protects your knees during intense workouts.
Features
Dimensions: 43 x 21 x 33 centimers
Weight: 17.8 pounds
Warranty: 1 year
Pros
LED smart display
ABS waterproof pad
Anti-slip paddle
Injury protection
Waterproof pedal
Durable
Cons
GOREDI Pedal Exerciser comes with a metal flywheel which improves stability and can bear heavy weights exceeding 400 pounds. This mini-exerciser helps to stimulate and improve blood circulation, relieve muscle fatigue and soreness. It is ideal for arms & leg exercise. The rotating tension knobs aid in adjusting the intensity levels. The multifunctional LCD tracks distance, time, counts, and calories burned.
Key Features
Dimensions: 13.7 inches x 15.7 inches x 11.6 inches
Weight: 12.3 pounds
Pros
Non-slip rubber pads
LCD display
Ideal for beginners
Easy-to-use
Easy-to-assemble
Cons
The JFGUOYA Compact Pedal Trainer comes with a dual-action split suspension that ensures smoother movement of the legs and arms. The foldable design is another great feature that ensures the elliptical machine does not occupy much space.
Other advanced features like the in-built LED display and non-slip pedals make your workout risk-free, enjoyable, and result-oriented. The device offers a total body workout from muscle strengthening to toning your arms and legs. It also helps improve stamina and concentration. Its solid steel frame has a 5 cm metal pipe wall that enhances its durability.
Features
Dimensions: 29 x 20 x 49 inches
Weight: Not mentioned
Warranty: 1 year
Pros
Efficient, foldable design
Non-slip pedals
Durable
Cons
These are the top 9 elliptical machines for seniors that are available online. We discuss the types of elliptical machines in the following section.
Types Of Elliptical Machines
The right elliptical machine is essential to get adequate workout benefits and avoid injuries. There are three basic types of elliptical machines to choose from:
The standing elliptical is for fitter people who can support their body weight and do a full-body workout to increase stamina and strength.
The recumbent elliptical is for people who cannot entirely stand and need assistance.
The seated elliptical allows you to train while sitting and puts less stress on the back and the knees. These are often called under-desk ellipticals as they are meant for people who prefer to sit and train while performing another task. They are lightweight and portable with fewer resistance levels.
Before you buy an elliptical machine, consider the following.
How To Choose The Best Elliptical Machine For Seniors?
Durability: Cheap or inferior quality elliptical machines may appeal in the short term but they may not last long. Go for those machines that last long and need less frequent maintenance. Even if you have to spend a little extra, it could be well worth it.
Budget: Avoid overspending on unnecessary features. Make sure to buy an elliptical that serves a little more than the basic needs. A good quality elliptical will cost anywhere between $1000 to $1200.
Warranty: Most good quality elliptical machines last for lifetime. However, to remain on the safer side, you should look for those with 1-3 years of warranty. Most good brands will offer 1-year warranty on the machine parts.
Adjustability: Adjustable elliptical machines allow different people to use it. The stride adjustability will also ensure that you can focus on working on various other muscle groups.
User Weight Limit: It is always advisable to go for elliptical machines with a weight limit of 300 pounds or more. Such machines are usually well-built and durable.
Metal vs Plastic: You must always go for machines with high-quality metal build. The metallic machines are more durable and reduce the risk of injury.
Drive Design: All elliptical machines will come with three drives that involve rear, center, and frontal movements. Technically, it is better to go for those with rear or center drives than those with a frontal drive. The former deliver better performance and are more durable too.
Performance: This typically relates to the overall functionality of the elliptical machine. It may include the motion, pedals, handlebars, and the support system. There should be proper coordination among all the functionalities in the machine. Go for a good quality variant that allows better performance and produces low noise.
Resistance: This depends a lot on your workout demands. Most elliptical machines offer eight levels of resistance that are enough to cater to basic and slightly advanced muscle training. However, if your needs are higher, you may go for a 16-level resistance machine. The more the pedal resistance levels, the higher the price.
Incline: Most elliptical machines offer 15 to 25 percent pedal inclination. This inclination allows one to perform different strength training workouts for other muscle groups, including cardio exercise options. Typically, all high-quality elliptical machines will have incline features that make working out far more exciting.
Handlebars: There are two sets of handlebars in almost all good quality elliptical machines. The fixed ones ensure safety while the moving ones are meant for proper, productive training. The coordination of the handlebars with the pedals and other parts of the elliptical is a testimony of its performance.
Sweat out those extra calories using the elliptical machines. Seniors need these elliptical machines to retain their mobility. These are ideal for preventing unnecessary injuries while running or jogging on roads. In addition, these elliptical machines are used in physical therapy to increase ROM and rehab for patients with arthritis or joint pains. The machines are durable, noise-free, and compact. However, some products may be slightly heavy. So, carefully check out the buying guide to pick the best machine to add to your fitness routine.
Why Trust StyleCraze?
The author, Aditi Naskar, has a diploma in health and wellness and loves creating informative content for her readers. She did an extensive research on the elliptical machines available on the market and and read user reviews to narrow down the best options for the seniors. Her recommended machines will keep the seniors fit and active without stressing their joints.
Frequently Asked Questions
How often should a senior exercise?
Ideally, seniors should try to work out for 30 to 40 minutes every day for five or six days a week. A 40-minute workout can be split into 25 to 30 minutes of lightweight flexibility training and 10 to 15 minutes of strength training. They also can hire a trainer to reduce the risk of injury. Take proper advice from your doctor and avoid exhausting yourself in the gym.
Should you use an elliptical every day?
Most exercises involving an elliptical machine are low impact and less exhausting. A senior may perform them five to six times a week. Most trainers and physicians will recommend not to over exhaust yourself.
Are ellipticals good for people with arthritis?
Yes. Elliptical training machines allow you to perform both strength and stretch training. Your body keeps moving, and this can reduce arthritis pains. However, consult your doctor or therapist and get the right guidance before you start using ellipticals.
How long should a senior use an elliptical?
Senior people can use an elliptical for 30 to 40 minutes five or six days a week.
Which is better for seniors – treadmill or the elliptical?
The elliptical is a better option for seniors. A workout on the treadmill can be more intense and can aggravate knee and hip issues.
What does a 30-minute workout on the elliptical do?
A 30-minute elliptical workout can burn 270-378 calories depending on your body weight.
Is 40 minutes on the elliptical enough for seniors?
A 40-minute elliptical workout is excellent for seniors, and it can be divided between lightweight flexibility training for 25 to 30 minutes and strength training for 10 to 15 minutes.
Can you lose belly fat on an elliptical?
Yes, you can burn calories and lose belly fat on an elliptical. Couple it with a healthy diet and lifestyle to get the best results.
Is elliptical better than walking?
Yes, working on an elliptical machine is better than walking because it helps you burn more calories.
Recommended Articles
The following two tabs change content below.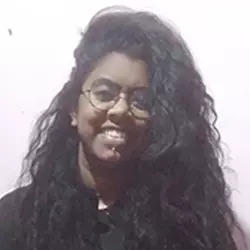 Aditi Naskar has a postgraduate degree in English literature from Presidency University, Kolkata, a bachelor's degree in education from WBUTTEPA,...
more