12 Best Drugstore Moisturizing Lipsticks In 2022
Give your lips that much-deserved hydration and care to keep them looking supple.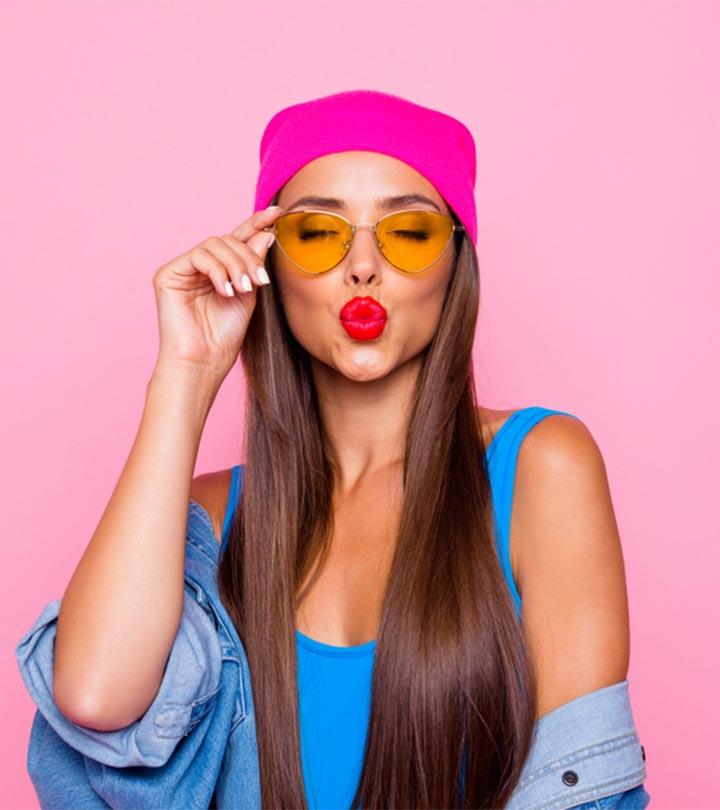 Well-dressed lips often add to your overall look, making you appear attractive and radiant. Whether it is a red, pink, purple, or any other vibrant color, the best drugstore moisturizing lipsticks make your lips look luscious and rich. While traditional lipsticks can make your lips look lifeless, cracked, dry, and chapped, a moisturizing one can make them look radiant, nourished, and hydrated. These lipsticks glide smoothly and render elegant hues. The creamy and non-drying texture makes these lipsticks stay long. In addition, they offer good coverage and rich texture.
However, you need to pick the right lipstick that keeps your lips moisturized and gorgeous-looking without making them look lifeless or dry. But choosing the right one can be cumbersome when you have countless lipstick options available on the market that can provide your lips the much-needed TLC. From nude shades to bright colors, check out our list of some ideal drugstore moisturizing lipsticks that keep your lips looking fresh and young. They are also available in different shades to complement any dress you wear. Keep scrolling to find the best match for your pout!
Top 12 Drugstore Moisturizing Lipsticks For Dehydrated Lips
Add a touch of spice to your look, and get ready to turn heads with this gorgeous drugstore moisturizing lipstick which glides on effortlessly for a finish that is velvety and oh-so-creamy! Sport the perfect bold lip look with a lipstick that is wearable, non-drying, and lasts upto 12 hours. Enriched with moisturizing shea butter and honey nectar, this ultra-hydrating formula is designed to deliver intense, buildable color with an enviable matte finish. Understated and classy, this versatile color is ideal to see you through a busy day of meetings, coffee dates, and after-work cocktails without getting smudged or worn out.
Pros
Contains moisturizing shea butter
Creamy, non-drying texture
Lasts upto 12 hours
Bold, intense color
Wide shade range
Cons
Some might find this lipstick a bit difficult to remove.
Say hello to beautiful, soft lips that sparkle and shine with this versatile moisturizing topcoat which deserves a permanent place in your makeup bag. Transfer-resistant and intensely hydrating, this drugstore lipstick can be worn either alone or on top of your favorite sheet tint for a look that lasts all day long through multiple coffee breaks and messy lunches. The ideal makeup must-have to ensure you're always looking your best, this lipstick is sure to become your new hot favorite. For more information about the product, click this video.
Pros
Transfer-resistant and food-proof
Lasts upto 24 hours
Provides brilliant shine
Suitable for daily use
Cons
Some might find the texture of this lipstick a bit sticky.
 If you're looking for a moisturizing drugstore lipstick that is chock-full of good-for-you natural ingredients and free of nasty chemicals, you're going to love this gorgeous vibrant lipstick. Infused with the goodness of raspberry, moringa oil, and beeswax, this long-lasting lip color provides full coverage with a smooth, satin finish. The creamy, hydrating texture and luscious, bold color are reasons enough that this lipstick is a popular choice amongst young women looking for a good cruelty-free option.
Pros
Made with responsibly sourced natural ingredients
Smooth, satin finish
Formulated without parabens, phthalates, and SLS
Cruelty-free
Cons
Some might find that the fragrance of this lipstick is a bit unpleasant.
Head on over to your neighborhood drugstore and get your hands on this deeply hydrating lipstick which promises rich, lustrous color that lasts all day long. Infused with skin-loving moisturizing ingredients like avocado oil and vitamin E, this lipstick ensures your lips remain soft and plump while you flaunt your favorite color. The creamy, lightweight texture and satin finish make this makeup essential the ideal choice for everyday wear, whether you're spending the day in meetings or indulging in a leisurely morning at brunch with your girlfriends.
Pros
Infused with moisturizing vitamin E
Creamy, velvety texture
Lightweight and non-drying
Suitable for all skin types
Cons
Some might find the shade of this lipstick a bit dark.
 Lipstick meets lip balm with this nourishing drugstore lipstick which delivers great color while keeping your lips feeling soft and oh-so-smooth. Enriched with skin-loving shea butter, mango, and fruit extracts, this lipstick glides on effortlessly to deliver gorgeous color that lasts for hours. The convenient twist-up design ensures precise, picture-perfect application without the hassle of a sharpener. So pucker up and give your lips the tender loving care they deserve! You'll definitely thank us later.
Pros
Enriched with mango and shea butter
Easy-to-use twist-up design
Balm-like moisturizing formula
Dermatologist-tested
Cons
Some might find that this lipstick smells a bit unpleasant.
Amp up your look and add a touch of oomph with this fantastic moisturizing lipstick that promises a bold and beautiful color payoff without breaking the bank. One coat of this creamy lipstick is all you need for a flawless matte finish that lasts all day long without any lines or creases. Velvety soft and highly pigmented, this high-performance lipstick is your one-stop solution for luscious lips that see you through your early morning meeting to evening cocktails with friends. And there's more, these lipsticks are vegan and never tested on animals, making them the ideal choice for the conscious consumer.
Pros
Smudge-proof, non-sticky formula
Creamy matte texture
Infused with nourishing vitamin E
Vegan and cruelty-free
Cons
Might not be best suited for those with extremely dry skin.
 Give your fabulous look just the pop it needs with this vibrant moisturizing lipstick which will keep your lips looking pucker ready all day long. Enriched with hydrating ingredients like shea butter and vitamins A, C, and E, this lipstick has a gorgeous velvety, satin texture which makes application a breeze. Just pair this luscious lip color with some mascara and go from drab to fab in a matter of minutes! Easy to use and suitable for all skin types, this makeup essential is ideal for tossing in your handbag for a quick pick-me-up in the middle of the day.
Pros
Moisturizing and long-lasting formula
Velvety, creamy texture
Enriched with shea butter
Vegan and cruelty-free
Cons
Some might find the texture of this lipstick a bit soft.
Here's a unique moisturizing lipstick that combines 3 gorgeous shades of red in 1 pretty package! Highly pigmented and deeply hydrating, these colors can be used separately or blended for a look that is ready to impress. Transfer-resistant and waterproof, the rich color lasts all day long without staining your teacup or requiring frequent touch-ups. And there's more, the shell-shaped package adds a touch of bling to your handbag or makeup bag, making it the perfect gift for the makeup enthusiast in your circle.
Pros
3 attractive shades of red
Waterproof formula
Easy to remove
Ideal for gifting
Cons
Might not be best suited for those with very sensitive skin.
 Bid goodbye to dry, cracked lips with this fantastic moisturizing drugstore lipstick which provides great color while nourishing your delicate lips with hydrating ingredients. This lipstick features a flawless matte finish and a soft, creamy texture, making it an absolute essential in any fashionable young diva's makeup bag. So what are you waiting for? Get your hands on this beauty must-have and flaunt irresistible lips with confidence, whether you're pairing it with your work outfit or glamming up for a night out.
Pros
Long-lasting color development
Soft, creamy texture
Waterproof formula
Flawless matte finish
Cons
Some might find this lipstick a bit difficult to remove.
Flaunt supple, soft lips with this amazing lip color which adds a touch of mystery to your look while keeping dryness and flaking at bay. Infused with antioxidant-rich ingredients like vitamin E and A, this creamy lipstick lasts all day long without requiring frequent touch-ups. So whether you're going out on a hot date, a walk in the park, or for coffee with your friends, do your lips a favor and just swipe this gorgeous lipstick on. You will both look and feel confident and oh-so-radiant!
Pros
Waterproof and long-lasting formula
Soft, creamy texture
Infused with vitamins A and E
Free of parabens, mineral oil, and preservatives
Vegan and cruelty-free
Cons
Some might find that the texture of this lipstick is a bit sticky.
If your approach to beauty is minimalist and you're looking for a lipstick that doubles up as a lip gloss, you're going to love this creamy lip color that glides on smoothly for a deliciously radiant finish. Chock-full of skin-loving ingredients like grape seed oil, vitamin E, and mango seed butter, this moisturizing drugstore lipstick is free of harsh chemicals. It does not contain phthalates, parabens, and sulfates, making it the perfect choice for those looking to clean up their makeup regime.
Pros
Infused with mango seed butter and jojoba seed oil
Creamy, smooth finish
Hypoallergenic
Free of parabens, phthalates, and sulfates
Vegan and cruelty-free
Cons
Some might find the texture of this lipstick a bit oily.
A worthy addition to your list of favorite drugstore lipsticks, this one is made from nourishing and hydrating ingredients to prevent your lips from chapping. Infused with raspberry seed oil, cherry blossom extract, shea butter, jojoba seed oil, grape seed oil, and olive oil, it moisturizes your lips so they are left soft and supple. Highly pigmented, it offers a deep, rich orange with a red hint of color for gorgeous lips that go with any outfit. Lasting for up to 8 hours, grab this one before it is too late.
Pros
Highly pigmented
Prevents chapping
Lasts up to 8 hours
Range of natural colors
Nourishing and hydrating ingredients
Cons
May not be suitable for darker skin tones
Now that we've had a look at our pick of the 12 best drugstore moisturizing lipsticks in 2022, let us look at some things to consider when picking the perfect lipstick to complete your look.
Things To Consider When Buying A Lipstick
Color and shade
This might be a no-brainer, but you'd be surprised to know how many people walk around with a lip color that is entirely unsuitable to their skin tone. When picking a moisturizing lipstick, don't hesitate to try a few before finding one that goes well with your look. Pick neutral colors and nudes when dressing for a professional setting, and get adventurous with hot pinks and flaming reds while getting ready for the party of the season.
Texture
This is a matter of personal preference and depends on the condition of your lips. If your lips are prone to dryness and flaking, pick a lipstick with a creamy, velvety texture that covers up imperfections without caking or bleeding. If you're going for a more casual look, choose lipstick with a lightweight texture that feels comfortable enough for all-day wear.
Ingredient list
A close look at the ingredient list will tell you volumes about the beauty product you're about to purchase. If you're prone to skin allergies, pick a lipstick that is dermatologist tested and labeled as hypoallergenic. Those trying to veer towards clean beauty should select products made without nasty ingredients like parabens, phthalates, and sulfates. Lastly, look for skin-loving moisturizing ingredients like shea butter, jojoba oil, and vitamin E to ensure your drugstore lipstick keeps your lips nourished and soft.
Lipsticks can instantly add a touch of glam to your look. But often, some lipsticks make your lips dry, cracked, and chaffed. Our lips have very thin skin and need lipsticks that keep them moisturized and supple. The products listed in our article offer good coverage and have rich textures. In addition, they are transfer-resistant and offer beautiful shine, while keeping your lips moisturized for longer hours. Well, now you get all of this goodness in a budget with the best drugstore moisturizing lipsticks. Always invest in lipsticks that are creamy and have a non-drying texture. And avoid sticky lipsticks as they may transfer the shade all over the face and dress. Also, hypoallergenic lipsticks are of great help and are suitable for sensitive skin.
Why Trust StyleCraze?
The author of this article, Priyam Gupta, is a makeup enthusiast who loves experimenting with the newest lipsticks that take your look up by several notches. She knows the trouble of finding lipsticks that keep your lips moisturized and glowing. She tried on multiple moisturizing lipsticks from several top brands and put together this list of the premier ones for you. This list comprises lipsticks that come in all shades that keep your lips fresh, young, and plump.
Frequently Asked Questions
How do you keep lipstick moisturized?
It is best to store your lipstick at the correct temperature and with the lid on to ensure it doesn't dry out. If you live in a hot place, this could mean placing your lipstick in the refrigerator to keep it fresh for longer. Apply a thin layer of lip balm before putting on your lipstick so that it glides on easily and effortlessly.
Does matte lipstick dry your lips?
Yes. There are lower oil and moisturizing properties in matte lipstick than in glossy or creamy finish lipstick. Since the pigment takes center stage, matte lipsticks are more opaque than sheer, with a deep rich hue. Therefore, matte or liquid lipstick might cause dryness due to the lack of emollients.
How do I keep my matte lipstick from cracking?
Apply a mild lip balm or hydrating serum to your lips. This fills in crevices, allowing your matte lipstick to apply smoothly and evenly without cracking your lips.
How do I make my lipstick smooth?
Use a lip scrub to relieve dryness before applying lip color. Following exfoliation, apply a moisturizing lip balm to keep your lips hydrated and lipstick looking smooth.
Recommended Articles
The following two tabs change content below.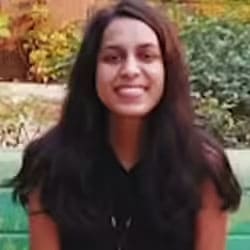 The day Priyam learned that having strong opinions about everyday products can be a full-fledged writing career was the greatest...
more