10 Best Huxley Skin Care Products You Should Try In 2021 – Reviews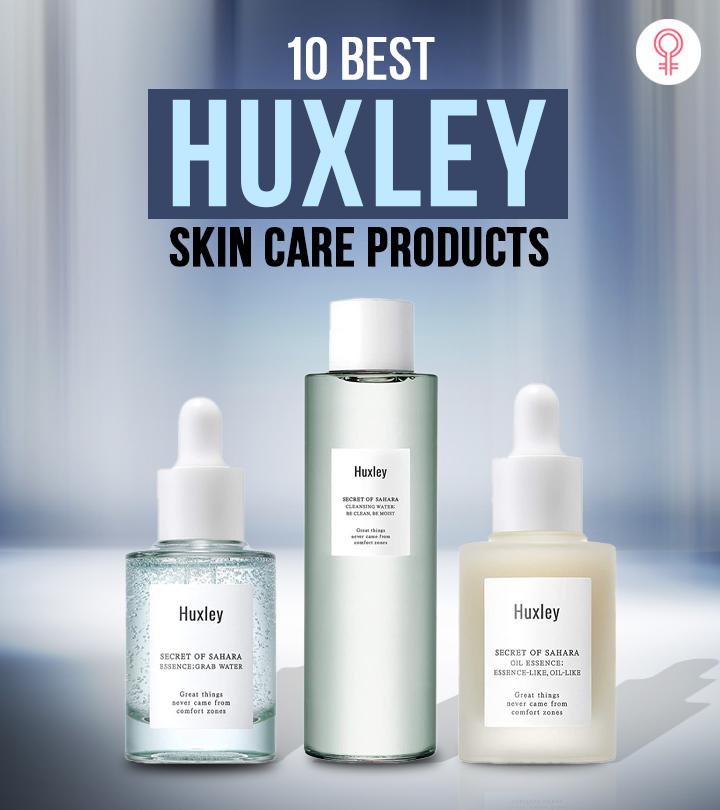 A skin care brand inspired by the "Brave New World" of Aldous Leonard Huxley. Sounds like fiction infused in your beauty routine, isn't it? That's Huxley – a South Korean minimalist skin care brand launched in 2017. It provides solutions to skin dealing with toxins and urban stress. The 100% organic ingredients are acquired from the risky zones of mountains, deserts, and seas. All the products are hypoallergenic, vegan, cruelty-free, dermatologically tested, and suitable for all skin types. Check out our list of the top 10 Huxley skin care products to boost your skin vitality. Scroll down!
Top 10 Best Huxley Skin Care Products
This antioxidant-rich cream rejuvenates and nurtures your skin, prevents wrinkles, preserves the skin from environmental pollutants, reduces radical damage, and eliminates aging signs. It contains essential fatty acids, antioxidants, and vitamins E and K that impart a healthy glow to your skin. The hydrogenated lecithin strengthens the skin barrier. This non-sticky cream blends easily onto the skin and hydrates it.
Massage on the face with your fingertips until the product is absorbed. If you have extremely dry skin, repeat this process twice a day.
Key Ingredients: Moroccan prickly pear cactus oil, Hydrogenated lecithin, Plant vitalizin, and SC-glucan
Pros
Non-sticky
Rejuvenates the skin
Hydrates the skin
Blends easily
Cons
None
The Huxley Secret Of Sahara Sleep Mask: Good Night hydrates the skin and helps eliminate signs of dull and dry skin. Its thick texture replenishes and locks sufficient moisture in the skin. This ultra-nourishing sleeping mask-cum-cream nurtures your skin throughout the night and gives you a youthful look. It contains hyaluronic acid and SC-Glucan that energizes the skin and makes it radiant. The Centella asiatica extract and plant vitalizin soothe and revitalize the skin, respectively.
Apply a thick layer of the mask on your face, spread evenly, and massage with your fingertips. Leave it on overnight and wash it off with lukewarm water in the morning.
Key Ingredients: Hyaluronic acid, SC–Glucan, Plant vitalizin, and Centellla asiatica extract
Pros
Adds radiance
Reduces fine lines and wrinkles
Non-sticky
Pleasant scent
Cons
None
This product gives you the best of two worlds – essence and oil. It is formulated with cactus extract, vitamins E and K, and prickly pear seed oil to nurture and hydrate your skin. The antioxidant and anti-aging ingredients help eliminate aging signs and add a sheer glow to your face. The unique formula energizes and rejuvenates the skin effectively. Its optimal balance of essence and oil boosts skin vitality.
Apply this lightweight gel evenly on your face twice a day to protect the skin from free radicals.
Key Ingredients: Moroccan prickly pear cactus water, Moroccan prickly pear cactus oil, Camu camu, Yerma mate leaf, Acai berry, and Quinoa
Pros
Hydrates the skin
Reduces inflammation
Tightens the pores
Controls sebum
Cons
None
The Huxley Secret of Sahara Toner Extract offers accurate pH balancing for your skin. The refreshing blast of skin hydrating and clarifying extracts restores the skin's natural pH balance. This toner contains antioxidant-rich cactus water extract and other 90% organically-driven ingredients. It cleanses and tightens the pores with a matte finish. The Rosa centifolia acts like an astringent and soothes the skin.
Key Ingredients: Crape myrtle extract and Rosa centifolia
Pros
Restores natural pH balance
Hydrates the skin
Refreshes the skin
Soothes the skin
Cons
None
Huxley made this product keeping 'Be Clean, Be Moist' as their aim. Its mild gel texture cleans irritants and dirt particles without tightening the skin. This moisturizing and cleansing foam is made with natural extracts, antioxidant-rich prickly pear seed oil, and organically fetched cactus extract. These ingredients soothe and refresh your skin, imparting a radiant glow.
Take a small amount of the cleansing gel on your palms, add a few drops of water, mix well, and massage on your face gently. Rinse off with lukewarm water.
Key Ingredients: Hazel bud extract, Hyaluronic acid, Orange extract, Centella asiatica extract, and Betula alba bud extract
Pros
Hydrates the skin
Soothes the skin
Softens the skin
Adds radiance
Tightens the pores
Cons
None
This super hydrating sheet mask contains the rich essence of cactus water. The fine-textured gel-oil hybrid calms skin irritation. It creates a thick protective barrier on your face and imparts a pearl-like shine.
This biodegradable skinny sheet mask remains intact with the skin. It brightens and clears your skin, protecting it from environmental pollutants. This microfiber sheet revives your tired and dull skin. It contains blue agave extract and OLIGO-HA that soften and hydrate the skin. The EFFIPULP improves moisture retention of the skin.
Let the mask rest on your face for 15 to 20 minutes. Pat the excess gel on your face before removing it.
Key Ingredients: Blue mallow extract, Effipulp, Oligo-HA, and Blue agave extract
Pros
Brightens the skin
Softens the skin
Heals dry skin
Cons
None
This water-gel essence has skin hydrating properties and locks the skin moisture. It contains organically extracted ingredients that treat dry skin issues. This essence is made with antioxidant-rich berry complex, yerba mate leaf, peppermint oil, and peppermint extracts to soothe and refresh your skin. It also strengthens the skin's immune function and alleviates skin irritation.
Apply a few drops on your face after cleansing and tap gently until it blends.
Key Ingredients: Antioxidant berry complex, Hyaluronic acid, Ceramide, Peppermint extract, and Yerba mate leaf
Pros
Softens the skin
Soothes the skin
Long-lasting
Cons
The Huxley Secret Of Sahara Cream; Fresh And More keeps your skin nourished, healthy, glowing, and hydrated throughout the day. It is lightweight and soothes your skin without being greasy. This refreshing gel is absorbed into the skin easily and enhances its vitality. It contains Japanese bamboo and natural moisturizing ingredients that restore skin elasticity and improve texture.
Massage this cream on your face in circular motions until it blends completely. Use it twice a day.
Key Ingredients: Japanese timber bamboo, Ceramide, Hyaluronic acid, Green purslane, SC-Glucan, and Birch sap
Pros
Absorbed easily
Lightweight
Long-lasting
Adds glow
Cons
None
The Huxley Secret of Sahara Cream: Glow Awakening brightens your skin and protects it from environmental pollutants and stress. It contains prickly pear seed oil, bisabolol, glutathione, niacinamide, and odeetox that detox the skin while imparting a sheer radiance to your face.
Massage it on your face in circular motions. If you have dry skin, use it twice a day.
Key Ingredients: Odetox TM, Niacinamide, SC – GLUCAN, Bisabolol, and Glutathione
Pros
Moisturizes the skin
Brightens the skin
Rejuvenates the skin
Cons
None
The Huxley Secret Of Sahara Cleansing Water is an anti-aging facial cleanser that protects your skin from external irritations. This lightweight, mild, hydrating cleanser removes heavy makeup and impurities without any irritation. It has cactus extracts, prickly pear seed oil, and 74% of antioxidants that smoothen and brighten the skin.
Key Ingredients: Orange extract, Hyaluronic acid, Hazel bud extract, Betula alba bud extract, and Centella asiatica extract
Pros
Hydrates the skin
Reduces skin redness
Gentle formula
Lightweight
Cons
None
Check out the following section to know the key ingredients of Huxley products.
What Are The Key Ingredients In Huxley Products?
Huxley uses certified-organic Sahara prickly pear seeds and cactus extract as the main ingredients for most of its products. Sahara prickly pear seed, known as "beauty treasure," contains linoleic acid that moisturizes your skin more than argan oil. Opuntia or prickly pear is a succulent that produces raspberry, orange, and green-colored fruits. It has 400 times more anti-aging properties and vitamin E than olive oil.
Clear skin with a healthy glow is no more a dream with Huxley products. They are made with 100% organic ingredients and offer several skin care benefits. Pick your favorite product from the above list today!
Frequently Asked Questions
Are Huxley products tested on animals?
No. Huxley products are cruelty-free.
Are Huxley products vegan?
Yes. Huxley products are vegan. Their product packaging meets the standard guidelines by the UK Vegan Society.
Are Huxley products safe during pregnancy or breastfeeding?
Huxley products are dermatologically tested, which ensures no side effects on your skin. However, consult a doctor before using any of these products if you are pregnant or breastfeeding.
What skin type are Huxley products suitable for?
Huxley products are suitable for all skin types. Any specific instruction is mentioned on the product packaging or user manual.
Recommended Articles
The following two tabs change content below.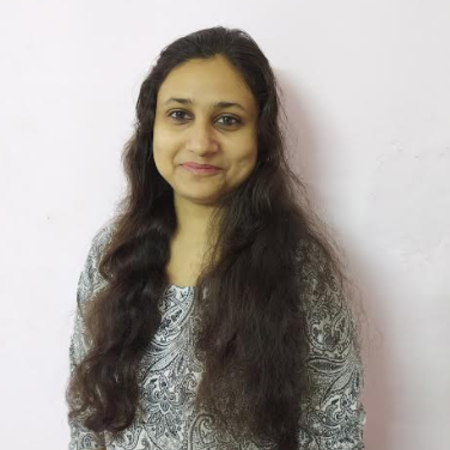 Shiboli has a Master's degree in English Literature and is proficient in French. She believes that words have a healing power and considers poetry her lifeline. Her writing background and editorial dexterity help her guide her team members to create crisp and authentic content. Shiboli is also a trained Bharatnatyam dancer and has a fascination for traveling. She is passionate about cooking and dreams of opening a restaurant of her own.