So what is your problem area? That flab around the belly or is it the flab hanging from your arm? Maybe it could be all that accumulation in your thighs? Weight loss is something we are all keen about. And we have no qualms about trying out as many new things as needed! So here is another little ingredient that will help! Olive Oil!
But how did we first start using olive oil in the first place? Here is the answer.
Mediterranean cooking is considered incomplete without using the local produce of the region – olive. Originally produced in parts of Iraq, Iran, and land belts bordering the Mediterranean and Caspian Sea, olives are fruits of the short and squat evergreen Olea europaeaor plant better known as olive tree, belonging to the Oleaceae family. These small, edible, green or dark purple coloured, fleshy drupes have been extensively mentioned in ancient roman, Greek and western literature because of their remarkable culinary and medicinal value.  Spain is currently known to produce the largest amount of olives in the world.
The thick, dense, fat enriched liquid obtained by pressing whole olives is called olive oil. This oil is used as a medium of cooking especially in European cuisine like pizza, pasta etc and also an ingredient in cosmetics and personal hygiene products like soaps and creams. The antioxidant, essential fatty acid and phytonutrient content of this oil make it ideal for treating skin diseases like dryness, psoriasis etc, digestive problems like constipation, jaundice, bloating, cardiovascular diseases like heart attack, strokes, breast and colon cancer, high cholesterol and blood pressure and other issues like migraine, arthritis, ear infection, gallbladder stone.  This oil has proven to be useful in battling weight gain issues like obesity, thyroid etc effectively and helping one to get rid of excess unwanted flab and getting a toned, light and healthy body. Olive oil weight loss plan is gaining some popularity now. However, one should avoid using inferior, adulterated and cheap quality of olive oil.
Olive Oil For Weight Loss
1. Boosting metabolism:
The antioxidants present in this olive oil helps to reduce the craving for food and trigger rapid oxidation of unhealthy fats thereby helping to raise the basic metabolic rate of the body and promoting the loss of the unwanted extra pounds effectively.
2. Avoiding the Retention of Excess Water
Omega 3 and other fatty acids present in this oil render weight reduction properties on consumption while the no carbohydrate content further helps to cut down on carbohydrate levels in the body and thus controls weight by maintaining a healthy diet. Sodium rich oils and flavorings are detrimental in weight loss regimes as they promote retention of water in the body. Unlike its other counterparts, olive oil contains no sodium and hence is beneficial for weight loss. Vitamin C and bioflavanoids present in it help to increase the flow of urine while lessening water retention in the body and thereby helps in curing and preventing unwanted weight gain, bloating, liver disorders etc and hence promoting weight reduction.
[ Read: Methi for Diabetes ]
3. Controlling and reducing appetite
This is an appetite suppressant which with its wonder aroma and the hormone called serotonin makes one feel fuller and satiated easily.  Consuming olive oil regularly not only provides health benefits but also decreases food craving and renders a feeling of fullness in an individual thereby controlling appetite.
4. Reducing Cholesterols levels
Olive oil is monosaturated oil that contains good fat cell which helps to reduce and replace the accumulated bad fat cells from the body and thereby helps in improving and maintaining general health. It promotes reduction in the level of blood cholesterols, decreases the accumulation of saturated fats cells in the body and thus aides in body weight reduction.
[ Read: Mushroom Benefits ]
5. Treating Diseases and Strengthening Immunity
Owing to the presence of antioxidants, vitamins and minerals in it, this oil has proven helpful in combating and preventing a number of diseases to improve the health and general well being of common masses. Phytonutrients like vitamin C, B and D and the vital essential oils in the olive oil helps to strengthen immunity and thus prevent illnesses like high cholesterol, thyroid, obesity etc and aids in having a healthy body while keeping the ill effects of excess body weight at bay.
Hope you enjoyed reading this article on olive oil benefits for weight loss. Please share your feedback with us.
The following two tabs change content below.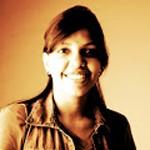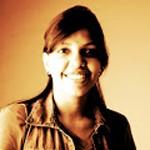 Latest posts by Shruti Goenka (see all)