She is one of the most recognized and loved celebrities of all times. Her name is one of the most searched celebrity names on Google. A fashion and style icon for millions across the world, Princess Diana continues to live in the hearts of her fans even today.
Be it her hairstyle, makeup, clothes or accessories, Princess Diana perfected it all. Let us know this beauty Princess Diana beauty secrets, makeup secrets, fitness secrets and more in the further lines.
Princess Diana Fitness Secrets:
1. The secret behind the Princess's super trim body was her strenuous morning exercise. Her daily fitness routine began with a jog around the Kensington Gardens each morning. The enviable hour glass figure was mostly maintained by doing side to side and upward crunches.
2. Like most of us, the princess too liked her morning cup of coffee. The only difference was that she got her kick from freshly ground coffee beans instead of packaged ones.
3. Diana started her day with a glass of warm water and lemons. This remains a tried and tested fitness formula which is popular among men and women all over the world.
[ Read: Beauty secrets ]
Princess Diana Makeup Mantras:
Princess Diana was extremely aware of key makeup tricks.
4. Her skin was properly toned, moisturized and cleansed twice a day. Though she had a hectic schedule to maintain, she always looked after her skin.
5. Diana made sure to take off her makeup before going to bed each night. It is beauty basics like these that gave her a glowing and flawless skin.
Princess Diana's makeup kit would consist of:
6. A foundation in the perfect match for her skin tone. Before Diana's makeup became popular, British women were used to wearing foundation in shades that were lighter than their skin tone.
7. A concealer to conceal the blemishes around the eye area.
8. A moisturizer, mascara, light blush and lip colour. These would complemented her mood and complete her look.
One of the biggest changes in Diana's attitude towards makeup was her willingness to experiment. She moved from sticking to blue pencils and eyeliners and tried out different looks. She was bold and experimental and loved her fashion. Of course it was true that whatever the Princess did became an instant fashion statement, to be copied by women around the world. Whether high street fashion or boho-chic, Diana could carry off every look with élan. Her signature was of course her hairstyle. As it was back then, the Diana bob continues to be one of the most sought-after hairstyles even today. Being comfortable in whatever she wore made her an instant style diva.
[ Read: Freida Pinto's Makeup, Beauty And Fitness Secrets ]
Diana's lifestyle:
When it comes to Princess Diana makeup and lifestyle, moderation was the key. The Princess cut back on her drinking to prevent signs of ageing and maintain a youthful skin. As a result of her disciplined and healthy lifestyle, it was difficult to guess her age. Despite the mental and emotional turmoil that she was going through, her face and health never betrayed any signs of distress.
[ Read: Queen Raina's Makeup, Beauty And Fitness Secrets ]
Hope these Princess Diana secrets on beauty, makeup and fitness inspired you by now. So, which of her tips would you like to include in your routine? Do share your valuable thoughts with us.

The following two tabs change content below.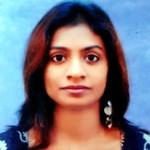 Latest posts by Maanasi Radhakrishnan (see all)