10 Best Aveeno Shampoos Of 2021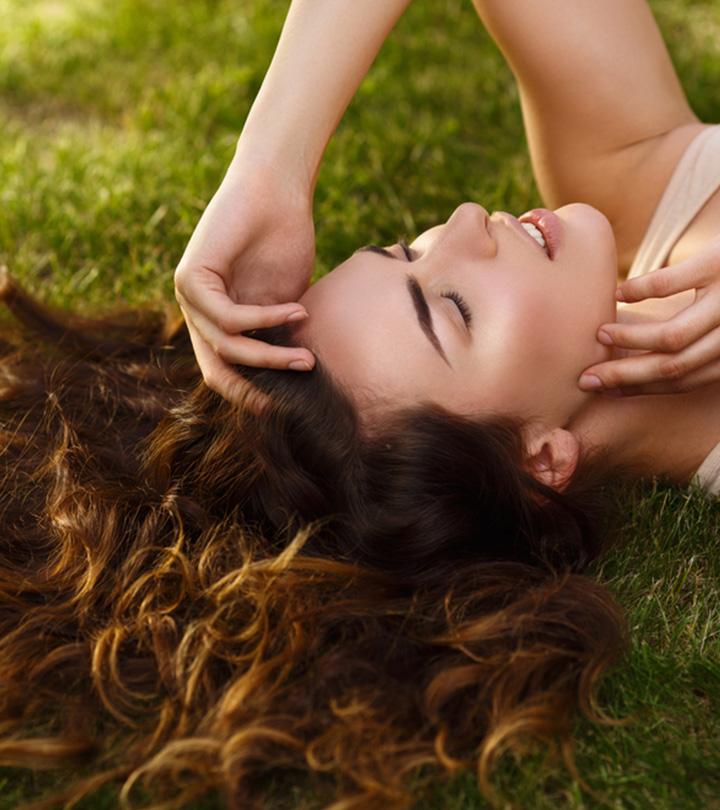 A head full of beautiful, healthy hair would be anybody's dream. After all, one's hair is often referred to as one's crowning glory. Some may have stick straight hair, while others may have pretty curls. Some may have long luscious locks, while others may sport short hairstyles. Some may have raven black hair while others would love to show off their color-treated tresses. Apart from different hair types, the texture also varies from oily to dry, from smooth and silky to rough.
Whatever the type and texture of hair one has, it is of utmost importance to maintain and take care of them and provide them the proper nourishment. So, keeping in mind all the different kinds of hair, we have enlisted 10 best shampoos from Aveeno, making it easier for you to choose the best shampoo according to your hair type.
Top 10 Aveeno Shampoos You Can Buy In 2021
Looking for a shampoo that clarifies the scalp and adds high shine and balance to dull hair? The Aveeno scalp soothing apple cider vinegar blend shampoo is a gentle balancing shampoo that incorporates the goodness of fibrous oats and cleansing apple cider vinegar. This farm-fresh inspired shampoo whose first ingredient is oats, is free of sulfates, parabens, dyes. It is suitable for all hair types including color-treated ones. The composition of this clarifying shampoo is such that it has soothing properties and ensures shiny, beautiful hair from the root to tip.
Pros:
Sulfate-free
Paraben-free
Dye-free
Natural Ingredients
Soothing fragrance
Cons:
It may not be suitable for those with extremely sensitive skin.
The Aveeno scalp soothing fresh green blend shampoo uses oats as its first ingredient. It is infused with the goodness of extracts of natural ingredients like rosemary, cucumber and peppermint. If you are looking for a shampoo that will help in thickening your mane, this shampoo would be best suited. The coolness from the natural ingredients used, refreshes you and also adds moisture to the hair and scalp. This refreshing and thickening shampoo is devoid of sulfates, parabens, and dyes. It is suitable for use on medium to fine hair and color-treated hair and ensures beautiful hair.
Pros:
Helps in thickening the hair
Devoid of harsh chemicals
Uses natural ingredients
Safe for natural and color-treated hair
Cons:
Some may find it slightly greasy.
This scalp soothing oat milk shampoo from Aveeno provides daily moisture to your locks. This balancing shampoo is fortified with the goodness of almond milk that provides nourishment to the hair. It is suitable for daily use on all hair types, whether natural or color-treated. Made with a host of wholesome ingredients, this nature inspired shampoo provides the right balance and softness to each strand from the root till the tip. It is free of dyes, sulfates, parabens and other harmful chemicals.
Pros:
Suitable for all hair types
Free of chemicals
Can be used daily
Nature-inspired
Cons:
Some might find the smell too strong
Do you have a dry and sensitive scalp? The skin relief soothing shampoo from Aveeno addresses this skin issue. This gentle shampoo can be used frequently even on fine and fragile hair. It reduces itchiness and helps in combating dryness and sensitivity of the scalp. Formulated from finely milled colloidal oatmeal, this Aveeno shampoo for itchy scalp helps in restoring the natural barriers of the skin. It is soap and fragrance free and regular usage of this shampoo ensures soft and shiny tresses.
Pros:
Alleviates itchiness
Soap-free
Fragrance-free
Powered with colloidal oatmeal
Cons:
Might leave hair dry and frizzy
Aveeno scalp soothing almond oil blend shampoo uses colloidal oatmeal as the primary ingredient. Along with the goodness of oats, this shampoo packs the goodness of almond oil and avocado oil. These natural ingredients ensure deep moisturization and nourishment of the hair from the roots to the tips. This Aveeno shampoo for curly hair has the perfect blend of natural ingredients as it locks in the moisture in each strand. Free of harsh ingredients like sulfates, dyes and parabens, this deep hydrating shampoo is suitable to be used on natural and color-treated hair alike.
Pros:
Locks in moisture
No harsh ingredients
Nature-friendly ingredients
Suitable for natural or colored hair
Cons:
Might leave the hair looking oily
The Aveeno blackberry quinoa protein blend shampoo is formulated to lock in color and prevent early fading. It has oats as the first ingredient and has the added benefits of blackberry and quinoa. This protein-infused Aveeno shampoo for hair loss protects the hair from heat styling and helps strengthen and nourish them from the root to the tip. This soothing shampoo is suitable for all hair types and helps preserve the color of treated hair. It is devoid of harsh ingredients like dyes, sulfates and parabens and is made with wholesome natural ingredients.
Pros:
Locks in hair color
Prevents fading
No harsh chemicals
Natural ingredients used
Infused with proteins
Cons:
It may not help tame frizz.
Restore your scalp by using the Aveeno kefir probiotic blend shampoo. Along with the nourishment of oats, this shampoo packs the goodness of kefir and probiotics. The regular usage of this Aveeno nourish and moisturize shampoo helps impart deep nourishment to the scalp, thus restoring its microbiome balance. This soothing shampoo is free of sulfates, parabens and dyes and is suitable for all hair types, natural and colored alike. Promote restorative moisture in the scalp by using this almond blossom and coconut cream fragranced shampoo.
Pros:
Balances microbiomes in the scalp
Made from probiotics and kefir
No harsh ingredients used
Suitable for all hair types
Cons:
Some may find the scent of coconut too pungent.
Give your scalp a touch of cotton by bringing home the Aveeno cotton blend shampoo. This shampoo is best suited for hair that is medium to very oily and isn't too thick. This Aveeno shampoo for oily hair is infused with oatmeal, cotton fiber and potato starch. It imparts light moisture, nourishment and strength to the strands, resulting in shiny locks from the roots to the tips. This ultra-lightweight shampoo promotes a healthy scalp and does not weigh down the hair. It is free of parabens, dyes, and sulfates and emits the fragrance of white cotton and rose.
Pros:
Promotes scalp health
Suitable for all hair types
Free of chemicals
Made with natural ingredients
Cons:
Might cause dryness in the hair
Give your baby hair a delicate wash with the Aveeno gentle conditioning baby shampoo. This pediatrician recommended shampoo is specially formulated for babies. It gently cleanses, nourishes and conditions the hair and scalp of babies. This tear-free and soap-free baby shampoo is fortified with the goodness of oats, wheat germ extract, glycerin, vitamin E. It is devoid of toxins, sulfates, parabens, phthalates and alcohol and leaves a light fragrance on the hair.
Pros:
Tear-free
Soap-free
No harsh chemicals
Pediatrician recommended
Natural ingredients
Cons:
Might leave baby's hair frizzy and dry
The Aveeno pure renewal shampoo is formulated with the benefits of seaweed extracts. A sulfate-free hair cleansing product, this moisturizing shampoo, is suitable for all hair types. It rebalances and refreshes the hair and helps in the efficient removal of impurities. It helps maintain an optimal moisture level in the hair, which results in healthier looking hair after each wash. This balancing shampoo is safe to use on colored hair and leaves you with silky and manageable hair after styling too.
Pros:
Enriched with seaweed extracts
Sulfate-free formulation
Rebalances and refreshes hair
Suitable for all hair types
Cons:
Some might not like the fragrance
The right shampoo for one's hair type will help attain beautiful luscious locks that are healthy looking. When you head out to buy a shampoo, there are some things to keep in mind.
How To Pick The Right Aveeno Shampoo For Yourself
The scalp can be dry or oily, depending on one's sebaceous glands. If the scalp is oily one should go for a cleansing shampoo. For dry scalp, a moisturizing or hydrating shampoo works the best.
Hair can be fine or thick, straight, curly or wavy. One can find shampoos with a different formulation for each hair type like keratin infused shampoo for straight hair, sulfate-free ones for curly hair, etc.
There are shampoos with special ingredients to repair hair that are damaged due to dandruff, breakage, excessive coloring, styling and other reasons. For color treated  hair, choose shampoos that help preserve the color from fading. For dandruff, a hydrating shampoo comes in handy.
The ideal pH level or acidity of the scalp and hair is around 5.5. It is important to use a shampoo that can maintain it to prevent hair damage. A pH level above 5.5 might weaken the cuticles of the hair and lead to dull and damage prone hair.
It is important to choose a shampoo that has natural ingredients. Every hair and scalp needs a shampoo with an optimum blend that results in a healthy shine.
Benefits of Aveeno Shampoo
Aveeno brings out shampoos for each hair type and scalp type and keeps in mind the different hair problems that one might face. Let us look at some of the benefits of Aveeno shampoos:
Suitable for all hair types
Safe to use on color treated hair
Free of harsh chemicals like sulfates, parabens and dyes
Uses a blend of natural ingredients
Has products for all age groups
Helps combat hair problems
Helps in repairing and restoring hair
Every person has a different type of hair. And for every type of hair, there is a different type of haircare routine. Aveeno offers a shampoo for each type of hair that is formulated carefully. The first ingredient of each shampoo is oats. The other ingredients are picked up from the lap of Mother Nature and blended together to bring out the maximum benefits. These shampoos are free of harsh ingredients like sulfates, parabens and dyes.
So, from our list of Aveeno shampoos, pick the one that suits your hair type and offers a solution to your hair problems.
Frequently Asked Questions
Is Aveeno shampoo good for your hair?
Each Aveeno shampoo is formulated for different kinds of hair and scalps. So, the right Aveeno shampoo for the right hair and scalp type reaps good results.
Is Aveeno shampoo sulfate free?
Yes. All Aveeno shampoos are free of sulfates and other harsh ingredients.
Is Aveeno shampoo good for itchy scalp?
Aveeno shampoos that have ingredients that offer hydration and moisturization are good for itchy scalp.
Is Aveeno shampoo good for colored hair?
Yes. Almost all the Aveeno shampoos are safe to be used on colored hair.
The following two tabs change content below.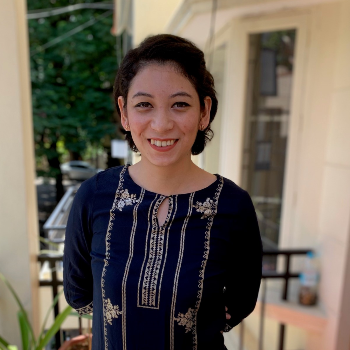 Sneha Manandhar holds a Master's degree in English from the University of Pune. She has previously worked with media and publication houses in varied capacities as a lifestyle writer, an editor, a copywriter, and a translator. She reviews beauty, skin care, and wellness products from specialized curated lists. She believes that SEO-driven content is the present and the future and keeps herself busy by dabbling in SEO-related tools and honing her editing skills.