The Top 10 Aveeno Products You Can Try In 2022
Be it oil, dry, or acne-prone skin, Aveeno's products solve all your skin woes.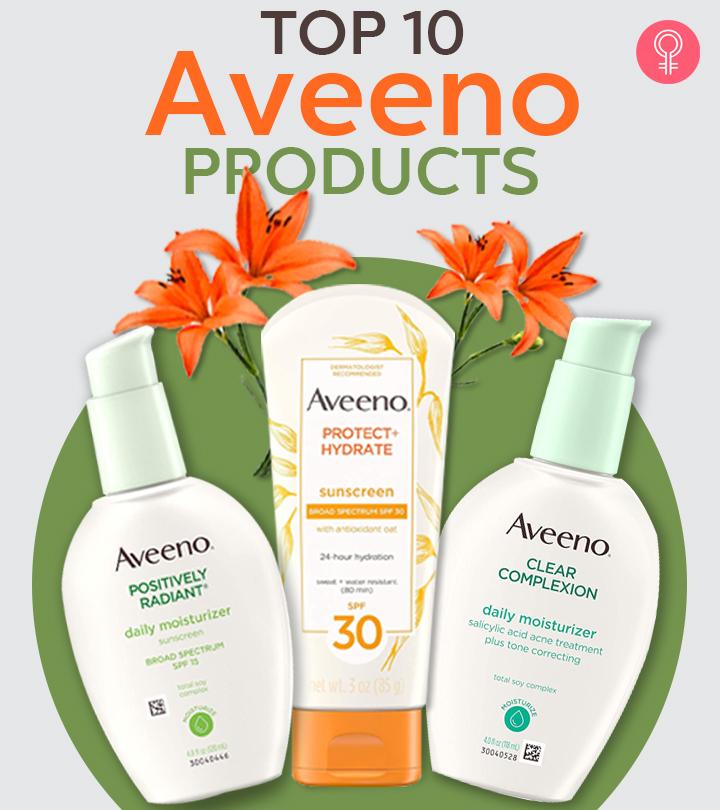 Aveeno is the most popular brand that was started in 1945 by the Musher brothers. Oats are the magical key ingredient for most of their products as they believe oats have great healing powers that suit the skin. The best Aveeno products include moisturizers, lotions, body washes, and baby products. Their products nurture and pamper your skin. They are ideal for mature, delicate, acne-prone, sensitive, oily, and combination skin.
Aveeno products also replenish skin moisture, make the skin soft and healthy. If you are looking to try an ethical brand's skin care collection, you are at the right place. In this article, we have compiled a list of the best Aveeno products available to buy. Check them out below!
The Top 10 Aveeno Products You Can Try In 2022
The Aveeno Positively Radiant Daily Moisturizer is powered by Total Soy Complex. It helps reduce skin discoloration, dark spots, and dullness. If you are struggling with uneven skin tone, give this Aveeno face lotion a try.  Since it is oil-free, even oily skinned people can use this product. This formula has SPF 15 and provides sun protection when you go out. Before purchasing the Aveeno Positively Radiant Daily Moisturizer, have a look at this video.
Pros
Has SPF 15
Hypoallergenic
Non-comedogenic
No chemical solvents
Clinically proven to even skin texture and tone.
Non-greasy
Lightweight
Cons
None
The Aveeno Daily Moisturizing Body Lotion is suitable for dry skinned people. This nourishing lotion contains oatmeal formula and is absorbed into the skin quickly, leaving it nourished, soft, and supple.  The clinically proven formula claims to lock in moisture and improve the skin health of those with dry skin in a day. It is gentle on the skin and can be used regularly. Check out the review of the Aveeno Daily Moisturizing Body Lotion for more information.
Pros
Provides 24-hours moisturization
Fragrance-free formula
Clinically proven to relieve dry skin
Non-greasy
Non-comedogenic
Dermatologist recommended
Cons
Contains silicone (Dimethicone)
Strong smell
If you are struggling with eczema, you can try this product.  This Eczema Therapy Daily  Moisturizing Cream is infused with colloidal oatmeal that helps calm the dryness and itchiness caused by the disease. It helps restore the natural protective function of your skin and provides 24-hour moisturization. This product is also accepted by the National Eczema Association for soothing eczema. If you want to know more about the Aveeno Eczema Therapy Daily Moisturizing Cream, click on this video.
Pros
Dermatologist recommended
Clinically proven
Steroid-free
Fragrance-free
Allergy-tested
Accepted by the National Eczema Association
Safe for daily use
Cons
If you have super-dry skin and are looking for a product that nourishes your skin and reduces dryness, try the Aveeno Skin Relief Moisture Repair Cream. This product is formulated with a Triple Oat Complex that contains oat flour, oat oil and extract, along with ceramide and emollients. It provides intense hydration to your skin and prevents moisture loss.
Pros
Fragrance-free
Steroid-free
Non-comedogenic
Offers 24-hour hydration
Does not irritate the skin
Cons
Contains parabens
Might feel greasy.
Product Description
Breakout-prone skin? Not anymore!  The Aveeno Clear Complexion Daily Moisturizer is your answer to acne breakouts. It contains salicylic acid, a proven ingredient that reduces acne and inflammation and helps in proper healing, thereby reducing the chances of any blemishes. This Aveeno facial moisturizer also features Total Soy Complex that improves the overall brightness and texture of your skin and makes it soft and smooth.
Pros
Oil-free
Non-comedogenic
Hypoallergenic
Lightweight
No chemical solvent
Quick-absorbing
Cons
Expensive for the quantity.
A daily moisturizer with anti-aging benefits – that's the Aveeno Absolutely Ageless Daily Moisturizer in a nutshell.  It contains an antioxidant-rich Blackberry Complex and vitamins C and E that boost skin elasticity and keep the skin youthful.  The Blackberry Complex is clinically proven to improve the visible effects of collagen and elastin, the two components that help maintain skin integrity. It also has SPF 30 that protects you from sun damage.
Pros
Non-greasy
Dermatologist tested
Hypoallergenic
Non-comedogenic
Contains SPF 30
Cons
Less quantity for the price.
The Aveeno Protect+ Hydrate Sunscreen does what it claims – it protects the skin from the harmful UV rays and keeps it hydrated throughout the day. It contains oat extracts that nourish and hydrate the skin. This sunscreen has SPF 30 and is sweat and water-resistant.
Pros
Travel-friendly size
Quick-absorbing
Oil-free
Non-comedogenic
Water and sweat-resistant (80 minutes)
Recommended by The Skin Cancer Foundation
No white cast
Cons
Might feel greasy on a few skin types.
This is a moisturizing and nourishing night cream with anti-aging benefits. It contains an antioxidant-rich Blackberry Complex  infused with vitamins C and E. It helps reduce fine lines and wrinkles and improve the development of collagen while you are asleep. This is an overnight cream that strengthens the natural moisture barrier of your skin, making it healthy.
Pros
Non-greasy
Hypoallergenic
Non-comedogenic
Lightweight
Cons
May take time to show results.
This eye cream is clinically tested to reduce puffiness, fine lines, wrinkles, and dark circles. Just like the other products of the Absolutely Ageless range, this eye cream also contains Blackberry Complex and vitamins C and E that boost collagen development and keep the eye area healthy.
Pros
Hypoallergenic
Ophthalmologist-tested
Non-comedogenic
A little goes a long way
Pleasant fragrance
Cons
None
This balm from Aveeno is specially formulated to soothe sensitive, distressed, and dry skin. It consists of prebiotic oat that moisturizes dry skin, aloe that soothes skin, and pro-vitamin B5 that heals dry skin. The non-greasy balm also contains pramoxine HCl, an analgesic that provides skin relief from irritation.
Pros
Paraben-free
Phthalate-free
Steroid-free
Fragrance-free
Dermatologist-recommended
Cons
Aveeno is one of the most popular skincare brands, and its products can do wonders for your skin. One of the key ingredients of these products is oats, which have great healing properties. Whether you are looking for moisturizers, body washes, lotions, and baby products, the list has a pick. These products are ideal for delicate, mature, oily, acne-prone skin, and combination skin. They will help replenish moisture while making your skin soft, supple, and healthy. In addition, they have a non-comedogenic and hypoallergenic texture, and some of them offer SPF protection. For a holistic skincare routine, try out the best Aveeno products.
Why Trust StyleCraze?
Shiboli Chakraborti, a certified skin care coach, brings you this post on the best Aveeno products for your skin. These products have been carefully handpicked after considering their safety, effectiveness, and customer feedback. This article also includes a buying guide and a detailed list of the pros and cons of each product, aiding you in making the right decision according to your skin's requirements.
Frequently Asked Questions
How do I know when my Aveeno expires?
Look for the expiration date mentioned on the packaging of the product.
How long does Aveeno Moisturizing cream last for?
Aveeno Moisturizing Cream lasts for 24 hours after application.
Is Aveeno good for dry itchy skin?
Yes. The Aveeno Restorative Skin Therapy Itch Relief Balm is good for dry, itchy skin. The non-greasy formula enriched with prebiotic oat, aloe vera, and provitamin B5 treats itchiness and dryness, and soothes the skin.
Is Aveeno good for wrinkles?
Yes. The Aveeno Absolutely Ageless Daily Moisturizer and Aveeno Absolutely Ageless Restorative Night Cream are good for reducing wrinkles and fine lines.
Is Aveeno OK to use on the face?
Yes. The Aveeno Clear Complexion Daily Moisturizer, the Aveeno Protect + Hydrate Sunscreen, and the Aveeno Positively Radiant Daily Moisturizer are some of the best products for facial skin care.
Is Aveeno good for under eyes?
Yes. The Aveeno Absolutely Ageless 3-in-1 Eye Cream is good for the under-eyes. It is enriched with blackberry extracts and vitamins B and C for healthy under-eye skin.
Recommended Articles
The following two tabs change content below.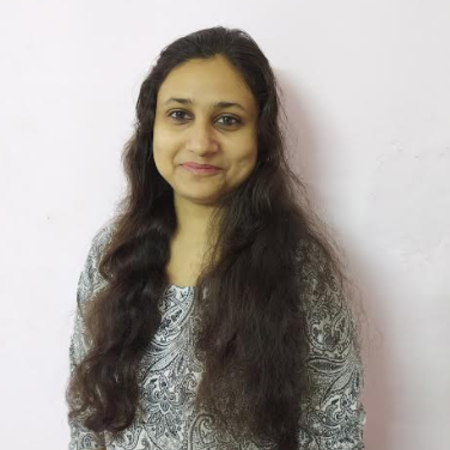 Shiboli has a master's degree in English literature from The English and Foreign Languages University, Hyderabad, and is a certified...
more