5 Best Dry Shampoos For Braids You Cannot Miss (2022)!
Keep your braids clean and shiny with gentle formulas that better manage your tresses.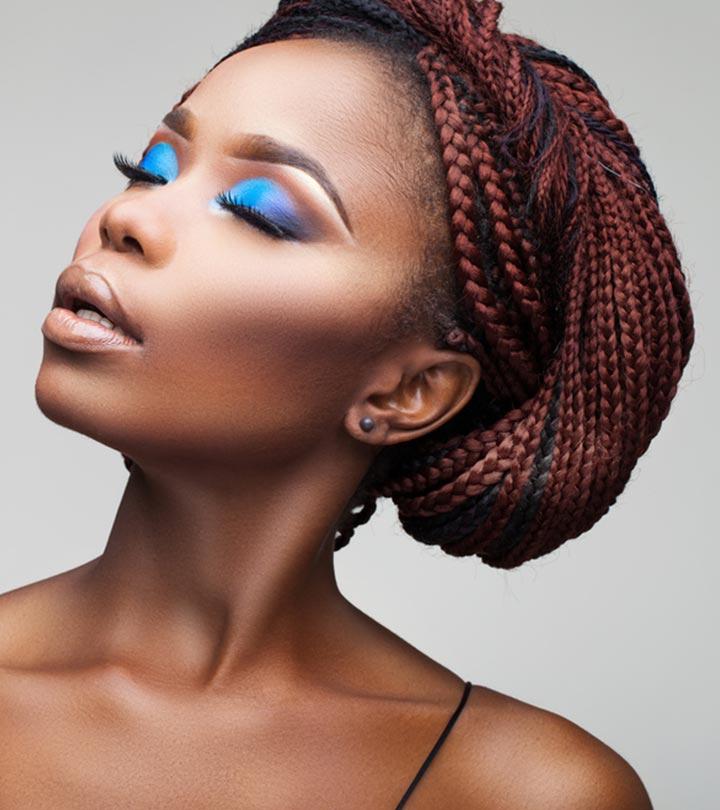 People with braided hair often lookout for the best dry shampoo for braids as it is nearly impossible to maintain them without dry shampoo. Braids and dry shampoo have an almost co-dependent or symbiotic relationship. It helps keep your braids fresh and clean, removes the excess oil and moistures, and nourishes them to make you look like a boss! Unlike other hairstyles, you don't need to wash your braids with water that often. But, when you do wash them, it is better to use dry shampoo to do so. Apart from maintaining your braids, these dry shampoos are convenient to carry when traveling. We've got you covered if you are wondering which is the best dry shampoo for braids. Go check our list of the top 5 dry shampoos for braids.
Top 5 Dry Shampoos For Braid Lovers Out There!
Be it dirt, oil, or grease— it stands no chance against this organic dry shampoo and volume powder! Formulated to be tough on impurities and gentle on your scalp and tresses, it cleanses and leaves your hair feeling as good as freshly washed hair. Also, it claims to add volume and body to your mane too. So, if you have thin hair or are dealing with hair loss, this organic dry shampoo will make your tresses look healthier and luscious instantly. Give it a try!
Pros
USDA-certified and cruelty-free dry shampoo
Absorbs odor, sweat, and oil
Protects natural color and prevents over-drying
Paraben-free, gluten-free, non-GMO, and sulfate-free
Suitable for dark, raven-colored, and brunette hair types
Cons
Expensive
It may not dispense evenly.
The African Royale Brx Braid Spray On Shampoo is infused with organic ingredients that soften your hair and reduce frizz. You can use this braid spray-on shampoo to moisturize and keep braids clean. The serum lathers well and keeps hair soft and healthy. It can be used on complicated braided hairstyles.
Pros
Pleasant fragrance
Moisturizing
Conditioning
Softening
Value for money
Cons
None
Whether you have braids, weaves, updos, crochets, or any other protective styles, here's a shampoo that promises to keep your hairstyle tip-top and beautiful! Formulated to deliver the magic for 3 that is repairing, strengthening, and conditioning, you don't have to worry about ruining your protective styles with this dry gel shampoo. Want more? The formula is infused with avocado, witch hazel, bamboo, and peppermint, which are all hair-friendly ingredients and will keep the dirt and odor out of your tresses. Why miss it?
Pros
Organic-infused dry shampoo for braids and twists
Absorbs sweat, oil, and grease
Cleanses and refreshes effortlessly
Ensures to be gentle on the hair and scalp
Suitable for dry to natural hair types
Cons
Not ideal if you are sensitive to smell
The Dollylocks Dry Shampoo is infused with organic ingredients to absorb excess oil from the scalp and remove all dirt and grime. It refreshes your scalp and keeps the dreadlocks tight and fresh. It helps lock unruly hair strands into the braid. It stimulates and rejuvenates the hair follicles. It is suitable for all hair types.
Pros
Vegan
Cruelty-free
Alcohol-free
Cons
The Jamaican Mango and Lime Tingle is a fortified shampoo infused with natural ingredients like manuka honey that moisturizes and nourishes the hair and reverses scalp damage. In addition, the moringa seed oil is infused with vitamins that improve the texture of the hair and helps remove product build-up and prevent itching of the scalp. Moreover, it keeps your locks long and strong by strengthening the hair follicles.
Pros
Organic
Paraben-free
Color-safe
Suitable for all hair types
Cons
Doesn't have the best scent
For the love of braids, get a dry shampoo today! There you go, those were the 5 best dry shampoos for braids you must try in 2022. And if you are wondering how to use it, we've explained the steps in our buying guide below.
How To Use Dry Shampoo For Braids?
It may vary on the type of dry shampoo you are using. You can either brush it out or cleanse it with a damp cloth. Here are some simple steps for you:
Apply it generously on the scalp and tresses or areas where you feel the dirt, oil build-up, or grease.
Let it sit for a minute.
Next, you can brush it out with a hair brush or wipe it gently with a damp cloth for the best results.
Dry shampoos are a savior in our busy lifestyles and work as the perfect quick fixes for those busy days. These shampoos can be used to make your hair appear shinier and voluminous in an instant. The best dry shampoos are especially useful for treating braided hair. With the help of dry shampoos, you can remove excess oil from your braids while deeply nourishing your scalp. It is better to use dry shampoos that can make your strands look thicker and healthier after each use. However, avoid the ones that are too drying on the scalp.
Why Trust StyleCraze?
The author, Vaishnavi Kothuri, is a hair care fiend who loves discovering products that transform your locks from drab to healthy and beautiful. She studied many reviews to bring you this list of the best dry shampoos for braids. She chose these products because they absorb excess oil, sweat and dirt, and have additional benefits like color protection and scalp soothing properties.
Frequently Asked Questions
Is Dry Shampoo Good For Braids?
Yes, absolutely! When your braids feel flat and dull, you can use dry shampoo to refresh, cleanse, and tighten them without opening. Plus, these dry shampoos will add a sweet scent to your braids too.
Does Dry Shampoo Work On Braids?
Yes, it does. Dry shampoo can eliminate the grease, dirt, excess sebum, or any build-up effortlessly without disturbing the braids or any other protective style.
Is It Okay to Braid Your Hair After A Shower?
Yes, it is safe to braid your hair after a shower. However, since the roots are fragile when damp, you need to take extra care while braiding the hair to avoid breaking or harming the scalp.
Do You Wash Your Hair When You Get Crochet Braids?
Yes, for the crochet braids to last longer than just a few weeks, you must cleanse the scalp and hair a few times. Hence, dry shampoo is advised to make the task effortless, and your braids to last longer than usual.
Can I use dry shampoo on braided hair?
Yes, dry shampoos help keep your braid and scalp clean and make your braids look tighter. Moreover, it absorbs excess oil and makes your braid shiny.
How do you use dry shampoo on twists?
Here is how you can use dry shampoo on twists:
• Shake the can before applying.
• Apply the shampoo close to the root.
• Gently massage the crown of your head with your fingertips.
• Blow dryer your twists.
How long do braids take to dry after washing?
With a hooded dryer, it takes around 30 minutes to dry braids, whereas it takes one full day to air dry them.
How effective is dry shampoo?
Dry shampoos effectively absorb oils and is a great way to freshen up your hair and scalp between washes. However, it is not a replacement for washing.
How can I make my braids smell good without washing them?
There are multiple ways to keep your braids smelling good without washing them.
• Use scented dry shampoos.
• Spray a hair perfume.
• Spray rose water.
• Use a scented mousse, moisturizer, or hair protectant spray.
Recommended Articles
The following two tabs change content below.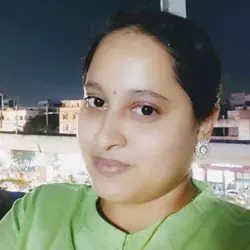 Vaishnavi is a techie-turned-content writer and a certified skin care coach. She did her postgraduation from Vignan Institute of Technology...
more