11 Best MAC Foundations For Different Skin Types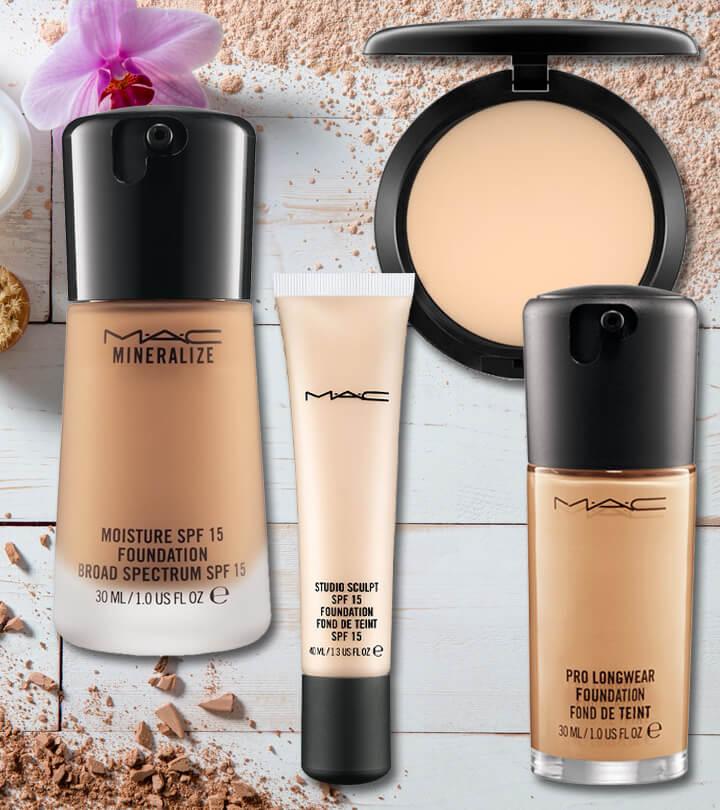 Don't we all wish to have a flawless and uniform complexion? A foundation does the job of creating an even base while it covers all your flaws. The beauty of MAC foundations is that they're high-quality products sold in a diverse array of shades and textures. Also, when compared to most high-end brands, MAC is relatively more affordable. With a bazillion choices of foundation out in the market, it gets difficult to pick something that works for you.
We've put together a list of the best MAC foundations to help you choose your purchases wisely and for you to get the best results out of a foundation.
Let's dive right into our list.
Best MAC Foundations For Different Skin Types
This powder plus foundation is a one-step tool that gives you a smooth, all-matte, and flawless, full-coverage finish. It's long-wearing and allows your skin to breathe due to its lightweight, velvety texture. This compact comes in over 40 different shades for every skin tone.
Pros
Easy application
Buildable coverage
Gives the no-makeup look
Matte finish
Color true and long-wearing
It lasts you a good 7-8 months (depending on usage)
Cons
Besides being a little pricey, there's nothing else to it. However, it's worth every penny.
MAC Studio Fix Powder Plus Foundation Review
If you are someone who likes to stick to powder foundations that are simple and quick to use and you're not too keen on using a liquid foundation, then this is a godsend product for you.  The coverage is buildable, and the texture is velvety. It's excellent for cover-ups throughout the day (although you won't need too many). If you have oily or combination skin, this takes care of all the excess oil on your face and gives you a lovely sheer matte finish. It's also great to wear during the day.
MAC claims that this Pro Long-wear foundation gives you up to 15 hours of wear in any environmental condition. It's comfortable and long-wearing and allows your skin to breathe all day while it controls oil. It also consists of specially treated micronized pigments to help you achieve an even flawless, smoother, and a natural matte finish. There are over 16 shades to choose from.
Pros
Long-wearing
Controls oil
Photo-friendly
Transfer-resistant
Suitable for all skin types
Humidity and sweat-resistant
Cons
You have to work pretty fast with this foundation as it dries rather quickly
MAC Pro Longwear Foundation Review
The MAC Pro Longwear foundation is indeed long-wearing as per its claims. It looked just as fresh even after a long 12-hour day. It gives your skin a beautiful, natural finish. The coverage is buildable, and it's great for regular use as it's quite lightweight and does not clog pores. Coming to the texture, this liquid foundation is just the right amount of creamy. It does not transfer and stays on all day long. If you have acne-prone skin and need to cover blemishes, this does a brilliant job.
This foundation is an oil-controlling formula, and it offers a matte finish with medium to full coverage. It also comes with broad-spectrum UVA/UVB SPF 15/PA++ protection and helps you minimize the appearance of pores and imperfection, giving you a smoother, more flawless finish. Available in over 30+ shades.
Pros
Long-wearing, up to 24 hours
Non-drying
Non-caking
Waterproof formula
Photo-friendly
Minimizes the appearance of imperfections
Provides stay-true color
Suitable for all skin types
Cons
Packaging (no dispenser, pump or nozzle)
It's a little heavy or rather fancy for regular use
MAC Studio Fix Fluid SPF 15 Foundation Review
Although this foundation works for all skin types, it works exceptionally well for oily and combination skin types giving you a superb matte finish that looks so natural. The coverage ranges between medium to full and is buildable. It also contains sun protection and an SPF of 15. It just glides onto your skin and blends in beautifully. It's also sweat and humidity-resistant. One of the finest foundations by MAC!
This mineralize foundation is designed to give you a satin finish, which makes your skin appear refined, refreshed, and lit from within. It comes in a combination of powders in cream-gel emulsion formula that creates an optical blurring effect – virtually diminishing imperfections and fine lines for an even tone. It also features MAC's 77 mineral complex, vitamin E, and shea butter. It's available in 18 shades.
Pros
Long-wearing
Instantly hydrates your skin
Provides instant radiance
Offers broad-spectrum UVA/ UVB SPF 15
It's suitable for all skin types including sensitive skin
Blurs lines and the appearance of wrinkles
Cons
The coverage is sheer to medium
Pricey
MAC Mineralize Moisture SPF 15 Foundation Review
If you have really dry or sensitive skin – this is your holy grail! This is one of those foundations that can be worn on a daily basis, especially because it's lightweight, and the finish is nice and dewy. It also lasts all day long, and you look perfectly put together without it smearing or oxidizing. It's also one of the best foundations for women who are over 40 as it covers fine lines and wrinkles so effectively.
This ultra balmy fluid is infused with nourishing ingredients and opalescent microspheres for a youthful glow that appears lit from within. This can be used by itself or under/over foundation. It brings out skin's luminosity for sheer, balmy perfection. It has a shade range of around 8 colors.
Pros
Lightweight
Great for everyday use
Provides hydration
Refines skin texture
Provides instant radiance
Oil-free and suitable for all skin types
Nourishes skin
Cons
The coverage is between a sheer to medium
MAC Next To Nothing Face Color Foundation Review
If you are just starting out with foundation and want a simple sheer formula, then go for this one as it's a brilliant product. It does what it claims. It lasts all day long, even without a primer on. It does a good job of blurring out pores and evening out your skin tone. It makes your skin look healthy and radiant with a nice soft effect. For best results, you can apply this foundation with a damp sponge (beauty blender), and it will give you that perfect dewy glow. Also, it works for all skin types! But we felt it's a little expensive for what it does and the coverage it provides – it isn't anything exceptional for $31.
This foundation delivers color in an ultra-fluid, thin, elastic gel-serum formula. The hydrating formula contains a moisture-fusion complex, and it protects your skin with an SPF 30. It offers all-day wear and sheers to medium coverage. Available in an array of 23 shades.
Pros
Long-wearing
Controls oil
Offers SPF 30
Instantly hydrates
Non-streaking and non-caking
Super lightweight
Suitable for all skin types
Cons
Variable results
Tricky to apply
Sheer coverage
MAC Studio Waterweight SPF 30 Foundation Review
If you were on the lookout for an alternative to the heavier coverage foundations – this serum foundation is for you. It is extremely lightweight while it provides broad-spectrum sun protection. It also contains beneficial antioxidants and reparative ingredients. It comes in a glass bottle with a dropper applicator, and you only need a tiny amount to cover your entire face. It blends in beautifully with a sponge giving you a satin finish that is neither matte nor moisturizing – just somewhere in the middle.
The Studio Tech is a tri-system blend of water, emollients, and water that glides on as a soft, creamy emulsion. This innovative formula provides a full range of coverage and gives you that natural powder-perfect finish. It also helps to soften lines and create a flawless texture for every skin type. Over 27 different shades are available.
Pros
Long-wearing
Full coverage
Great for sensitive skin
Refines skin and evens out skin tone
Blends beautifully
Cons
No SPF or sun protection
It looks cakey if not blended properly
MAC Studio Tech Foundation Review
The MAC Studio Tech foundation comes in a compact package, and its consistency is thick and creamy. It's one of the best foundations to hide scars. It's best to use a buffing brush to apply this rather than using the sponge that comes along with the product for the best results. It's also ideal for sensitive skin. You can choose to top it up with some compact powder, and it stays put all day long.
This is a gel-based formulation that offers medium to full coverage with a natural satin finish. It provides ultimate hydration and instantly revitalizes dull-looking skin. Its micronized silicone-coated pigments improve skin adherence and blend-ability. It offers broad-spectrum sun protection. Available in 8 shades.
Pros
Long-wearing
Offers SPF 15
Provides long-term hydration
Water-resistant
Cons
Limited shades
Slightly transferable
MAC Studio Sculpt SPF 15 Foundation Review
Studio Sculpt by MAC is another one of its gel-based foundations. It's color-true and has a creamy consistency, which gives you good coverage (not full but somewhere between light to medium). It's a great product to pull off the "no-makeup" look. It also gives you a sheer glow that looks very natural. Also, a little goes a long way – it feels very lightweight on the skin.   Although this is suitable for every skin type, dry skin beauties may find a new favorite in this foundation as it's quite hydrating.
The Face and Body Foundation by MAC is a lightweight foundation, and it delivers sheer coverage with a satin finish. It's a moisturizing, long-wearing formula, and it glides onto your face and body, providing stay-true color. 13 different shades available.
Pros
Long-wearing, up to a good 8-9 hours
Hydrating and non-drying
Water-resistant
Good for sensitive skin
Non-acnegenic
Cons
Does not work on stubborn pigmentation issues
Not suitable for extremely oily skin
MAC Face and Body Foundation Review
If you're looking for something supernatural and lightweight, then this foundation is the right choice. I love how easy it is to work with this foundation and the way it just blends in perfectly. It gives your skin a luminous glow, evening out your skin tone, and smoothening minor imperfections. It's a great product for daily wear. It does not accentuate pores, streaks, or gets cakey; rather, it stays on perfectly all day long!
This formula contains customizable pigments that adjust to your skin tone in a flawless matte finish with medium buildable coverage. It helps reduce shine on the face and absorbs excess oil. It also provides perfect color purity without looking chalky or ashy. It comes with SPF 15 and broad-spectrum protection. It comes in 12 different shades.
Pros
Long-wearing lasts 8-9 hours
Oil-free and controls oil
Suitable for all skin types
Non-acnegenic
Offers broad-spectrum protection
Buildable coverage
Cons
It's a little heavy for daytime
Dries out soon, so you have to be quick
MAC Matchmaster SPF 15 Foundation Review
The Matchmaster indeed adapts to your skin and evens it out. It can be worn in any weather condition. It's lightweight and easy to blend. The coverage is medium to buildable, and the texture is just the right amount of creamy. It does not settle into fine lines; rather, it blurs them out and helps minimize their appearance. Overall, this is a great foundation with SPF 15 if you are looking for something long-lasting.
This is a silky, mineral-rich powder foundation that brushes on to deliver medium buildable coverage and a natural look. It helps your skin achieve a smooth, dimensional finish with exceptional luminosity and a velvet-soft finish. This is available in 9 shades.
Pros
A comfortable, lightweight formula
Great for sensitive skin
Talc and fragrance-free
Non-drying
Provides a lasting wear
Cons
Does not do a great job at coverage
MAC Mineralize Foundation/Loose Review
The thing about this foundation is that it is perfect for people with already flawless skin. So if you have blemishes or dark spots, this won't satisfy your needs. It's a very sheer coverage product that primarily adds a luminous glow to the skin. It helps control oil. You can use this with a makeup sponge or a brush, and it blends in quite easily. If you don't want to put on a full face of creamy foundation and want to keep it real basic – get yourselves one of these. But if you are someone who stresses upon coverage – this is not meant for you.
Price: $35*
Where to Buy MAC Mineralize Foundation/Loose Online?
Purchase Link: amazon.com
* Amazon prices may vary.
*Subject to Availability
Now that we've covered the entire list of the best foundations from MAC, we hope we've made it easier for you to choose which product would work best for you. Let us give you a heads up, though – once you've used MAC, there's really no going back. Their products are just that efficient and high-quality. Do you have a favorite foundation? Do share your feedback in the comments section below and tell us why! Spread some makeup love.
Expert's Answers For Readers' Questions
What are the best mac liquid foundations?
The MAC Studio Fix Fluid Foundation, Studio Face and Body Foundation and the Pro Longwear Foundation are a few of the best liquid foundations out there. They stay on for long durations without wearing out or giving you a cakey effect. They are also available in a wide range of shades to choose from.
What are the best MAC powder foundations?
MAC Studio Fix Powder Plus Foundation and Mineralize Foundation/Loose are two of the best powder-based foundations. They are lightweight and comfortable to wear on a daily basis. If you want to avoid a full face of liquid makeup, these are great options to choose from.
Best MAC Foundation for a wedding?
MAC Pro Long Wear Foundation and MAC Face and Body Foundation are best for events such as weddings mainly because they are high coverage, they stay put for over 15 hours, and they are also very photo-friendly. They give you the most flawless base to look your best on your big day.
Best high coverage MAC foundations?
MAC Pro Long Wear Foundation, Studio Fix Fluid Foundation, and MAC Face and Body Foundation give you a medium to full coverage. It's buildable so you can achieve the highest coverage with these three. They even out your skin tone, hide all imperfections, and stay on for long hours.
Best MAC foundation for photography?
MAC Studio Fix Fluid Foundation and Studio Sculpt are very photo-friendly when compared to the others. It actually depends on factors like using the exact shade for your skin, its application, and how it sets in.
Best matte MAC foundation?
MAC Studio Fix Powder Plus Foundation gives you the most mattifying effect. The powder-based foundation controls excessive oil and also absorbs it, giving you a shine-free, matte effect.
 Recommended Articles
The following two tabs change content below.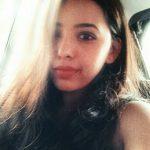 Latest posts by Esha Saxena (see all)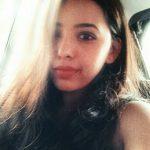 Esha Saxena
Esha Saxena is a writer, journalist, and a full-time wallflower. She holds a Master's degree in Media and Mass Communication and firmly believes that makeup is nothing less than art. Combining her love for writing with her passion for makeup, she brings to you reviews, techniques, and her ever-growing knowledge on this form of art. In her spare time, she loves reading, listening to obscure indie bands, and writing poetry – all of this while being a crazy dog lady.