10 Best Root Lifter Hair Products For A Voluminous Mane In 2022
These handy products add instant volume to flat hair and help you sport fuller hairstyles.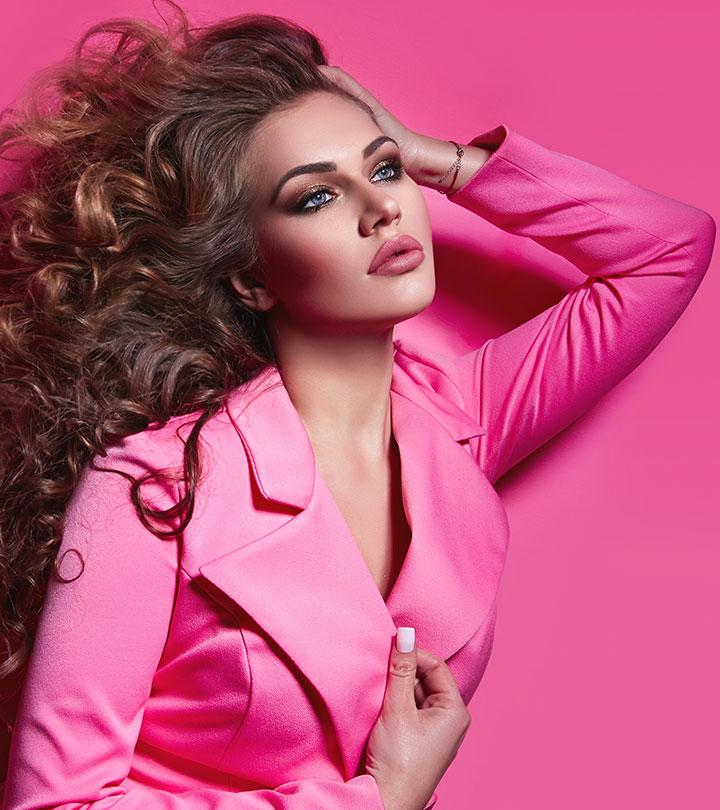 All women crave a head full of springy, voluminous hair, and the best root lifter can help you achieve just that! Some people are born with thick locks, while others must take extra steps to achieve a fuller-looking mane. Shops and supermarket shelves are stocked with a variety of grooming products that treat a variety of hair-related troubles. Root lifters, which can help you don fuller hairstyles, are one of the various types of hair care products that are gaining popularity.
Root lifting products come in a variety of forms, the most prevalent of which are gel, mousse, powders, lotions, and sprays. They can be administered to the roots topically and activated with heat. The availability of so many products in so many forms may leave you confused regarding which one is the best suited for you. To help you out in that regard, we've listed the best 10 root lifters available on the market.
Is A Root Lifter Bad For Hair?
Root lifters, like any other topical application hair product come with its merits and demerits. While they create the illusion of added density and volume to the hair, using them too much on the roots may cause product build up, leading to hair fall and breakage.
10 Best Root Lifter Hair Products For Voluminous Hair
Amplify the volume of your tresses with the Matrix Total Results High Amplify Wonder Booster Spray. With a targeted applicator that ensures full coverage and even application of the product on the roots, it is perhaps one of the best root lifting sprays available. It is trusted by professionals and boosts the natural volume of the hair by up to 35%. With a lightweight formula, this cruelty-free volume booster spray is devoid of harsh chemicals and alcohol, and lends the hair an instant lift. If you want to find out more about this product and its usage, make sure to check out this review on YouTube.
Pros
Cruelty-free
Alcohol-free
Silicone-free
Sulfate-free
Ammonia-free
Lightweight formula
Cons
Might not bring out the best results on very fine, straight hair
Go big and all out on texture and volume with the Sexy Hair Big Powder Play Volumizing & Texturizing Powder. This fragrance-free volumizing powder helps you add instant volume and attain a bouncy mane while enhancing texture. It is a colorless, translucent powder that does not show up here and there on the hair and liquifies upon touching the scalp. This lightweight color proof root lifter is not tested on animals and is free from harsh chemicals, making it one of the best root volumizers available in the market. If you are confused about your choice, this MrKongsMom YouTube review will help you pick the best. Go ahead and check out this YouTuber's video for more details about the product. 
Pros
Cruelty-free
Paraben-free
Fragrance-free
Gluten-free
Sulfate-free
Allergen-free
Colorless on hair
Cons
Leaves a sticky feeling on the scalp
Slightly expensive
Bad hair days will be a thing of the past with the Garnier Fructis Root Amp Root Lifting Spray Mousse. This target action spray mousse gives a high volume boost to the roots with incredible holding power. Made with cotton-flower extracts, this Garnier Fructis root lifter is free of harsh chemicals in its formulation and leaves no sticky residue on the scalp. Lift the volume of your hair guiltlessly as this amazing volumizing mousse spray root lifter is not tested on animals. Watch out for this youtube demo for a close review of the product. If you want to know more about the results, take a look at this review on YouTube.
Pros
Cruelty-free
Paraben-free
Sulfate-free
Silicone-free
Lanolin-free
Cons
Might make the hair stiff and crunchy if used in large quantity
Makes the hair sticky and weighed down
Slay the day with a fuller-looking mane by using the Generic Value Products Volumizing Root Lifter. With a formulation such as this lightweight root lifter, you can surely achieve an amazing volume boost right at the roots. This weightless, humidity-resistant cream volumizer holds the bouncy look of the hair for a long time. Aim the point directional nozzle applicator on the desired area and apply the product and rub on slightly for an instant lift. The Generic volumizing root lifter can be used on all types of hair.
Pros
Gluten-free
Allergen-free
Lanolin-free
Nickel-free
Suits all hair types
Cons
Contains parabens
Might not be able to add desired volume to very thin and fine hair
Thick and bouncy hair will be yours to flaunt once you include the Paul Mitchell Tea Tree Scalp Care Anti-Thinning Root Lift Foam in your hair care routine. This liquid-to-foam organic root lifter uses panthenol and cornstarch to bulk up the volume of hair strands. A vegan formulation using a Regeniplex blend of kakadu plum, pea peptides, turmeric, ginseng, and clover flowers, this foam root lifter makes the hair look fuller and thicker. Get a botanical salon-strength system, devoid of harsh chemicals to address all your hair thinning woes from the comfort of your home.
Pros
Cruelty-free
Vegan
Paraben-free
Gluten-free
Recyclable packaging
Environment friendly
Cons
Those with fine hair may need to use a lot of product
Turn up the volume of your hair with the Design.Me Puff.Me Root Volumizing & Texturizing Hair Powder. This volumizing hair powder in a pump amps up the volume of limp and flat hair in just a spritz. Aim the nozzle of this vegan, 3-way hairspray on the roots and simple spray and massage it to get the desired volume boost. One of the best root lifters for thick hair, this dry texture spray is devoid of harsh chemicals and is not tested on animals. For an honest review, you can check out this review video on YouTube.
Pros
Cruelty-free
Vegan
Paraben-free
Sulfate-free
Gluten-free
Talc-free
Cons
May leave behind a sticky feeling
Amplify your curls while adding amazing volume with the Rusk Blofoam Extreme Texturizer And Root Lifter. It is a hair thickening spray on foam with a gel-like consistency that lifts up the hair and lends a fabulous texture. With a herbal extracts complex, you are sure to achieve a voluminous mane that is healthy. Spray this root lifter for curly hair on the roots for added volume and on the length for body, support, and enhancement of curls.
Pros
Cruelty-free
Herbal extracts
Amplifies curls
Lends body and support to the strands
Cons
May leave a residue on the scalp that is difficult to remove
The Thicker Fuller Hair Root Lifting Serum does perfect justice to its name by adding a mega boost of volume to your flat locks. With a vegan, anti-thinning formula, this uplifting serum adds a gravity-defying bounce to even damaged hair. Aiming at maintaining healthy roots and hair, it is formulated without any harsh chemicals. Moreover, this root lifter for thin hair is not tested on animals.
Pros
Cruelty-free
Vegan
Paraben-free
Sulfate-free
Color-free
Gluten-free
Cons
Some may find it slightly greasy
Crank up your hair's volume to the fullest with the Boldify Root Boosting Spray For Hair. Whether your hair is long, short, straight, curly, wavy, color-treated, or chemically-treated, this top rated root lifter is your one stop solution for a voluminous mane. For a mess-free application, just direct the nozzle in the roots and spray it for fuller and thicker looking hair. Boost and lift your color-treated hair in seconds and make it last all day long with this chemical-free and cruelty free root lifter spray.
Pros
Cruelty-free
Paraben-free
Sulfate-free
Color-free
Premium ingredients used
Suits all hair types
Cons
Might result in the hair looking wet and clumped up
Get voluminous, bouncy hair and make it stay all day long with the Pureology On The Rise Root-Lifting Hair Mousse. It lifts up your limp hair instantly and protects color-treated hair from fading. It also provides heat protection and keeps the hair from getting damaged due to other environmental factors too. Made from vegetable proteins like tuberose, almond milk and cedarwood, this vegan hair lifting mousse helps the hair strands to bind moisture and stay manageable. Moreover, this color proof root lifter is free of harsh chemicals and animal testing.
Pros
Cruelty-free
Vegan
Paraben-free
Sulfate-free
Color-safe
Protects from heat damage
Cons
Might feel heavy and sticky on the hair
Now that we've looked at the 10 best root lifter hair products, let's take a look at how you can pick one for yourself.
How To Pick The Best Root Lifter For Yourself
The main job of a root lifting product is to boost the volume of the hair, right from the roots. While some root lifters can be used directly on dry hair, some have to be applied on wet hair and have to be activated using heat from blow drying. But what are the things one should look out for in a root lifting product? Let us have a look.
There is a range of ingredients used in root lifting products, the primary one being Polyvinylpyrrolidone/vinyl acetate (VP/VA) copolymer. It helps in boosting the volume of the hair at the roots as well as strands and helps add volume to the hairstyles. Furthermore, it keeps the hair from absorbing moisture, which makes the hair weighed down and flat.
There is a wide range of root lifting products available in the market. One can choose from various consistencies of root lifting products such as hairsprays, lotions, mousse, gel, etc. based on the individual requirements like hair type, desired volume, duration of volume, and so on.
Root lifting products are generally used on the roots, so that they can boost up the volume right on. Root lifting hair sprays can be sprayed on directly to the roots of dry hair to add volume without any need of blow drying. On the other hand, root lifting mousse, lotions and gels should be applied on to wet hair, spread thoroughly on the roots or strands of hair. Blow drying post product application activates the said product, hence adding volume to limp and flat hair.
How To Use Root Lifter Products For A Voluminous Mane
Step 1: Divide towel-dried hair into sections.
Step 2: Topically apply root boosting product on to the roots or strands. If using spray, make sure to apply it vertically on to the roots.
Step 3: Blow dry using a round brush, right from the roots, down the length of the hair.
Step 4: Lightly tousle the roots and strands using your fingers.
Additional tips:
Always remember to blow dry right at the spot where the product was applied to ensure a lifted and voluminous look.
Make sure to completely remove all the moisture so that the hair does not look weighed down and flat.
Blow dry with the head upside down for an instant intense lift.
Changing the way you part your hair can create an illusion of added volume.
Why Trust Stylecraze?
Vaishnavi Kothuri, the author of this article, is a hair care enthusiast who understands what different hair types need. Her recommendations for the best root lifter hair products are based on in-depth research of the products and analysis of numerous online user feedback. The products mentioned in this article can help you don fuller hairstyles. In addition, they are cruelty-free, vegan, and can be used on all types of hair.
Frequently Asked Questions
Can a root lifter cause hair loss?
If used in quantities higher than needed, the root lifter might make the scalp greasy and sticky due to product build-up, most likely causing breakage of hair or hair loss.
When to use a root lifter?
Typically a root lifter product is used when one is looking to add volume to limp hair. Apply on wet hair and blow dry for a fuller looking mane.
Does dry shampoo lift roots?
Yes, dry shampoo lifts roots and adds some volume to limp, oily hair.
Can you use root lifting products on dry hair?
Yes, you can use root lifting products on dry hair. Most of these products are devoid of harsh chemicals and do not dry out your scalp or hair.
How do you get volume at roots overnight?
You can get volume at the roots by tying up your hair in a bun and putting it in a silk bonnet before sleeping at night.
Recommended Articles