10 Best Moisturizing Bar Soaps To Stay Hydrated In 2021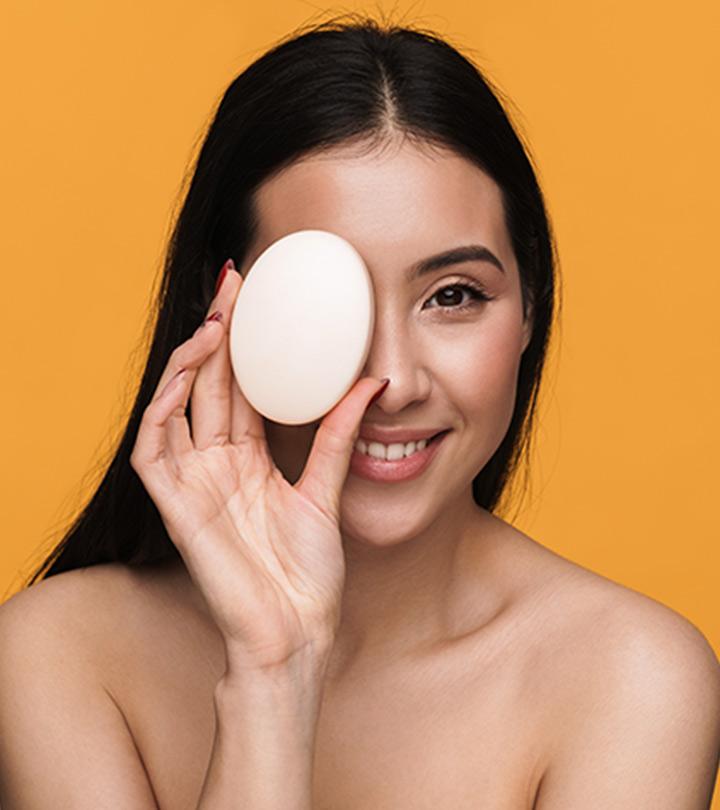 Let us face it. Who amongst us has the time to actually rub a lotion or a cream all over our body after we bathe every day to get soft skin? With our fast paced lives, we often have to cut corners to fit in everything we do in a day. But, let that not steal the softness and moisture of your skin. Good news is that you can simply swap the best moisturizing bar soap from our list of the top 10, and you will never have to worry about not getting time to hydrate your body!
Dry skin is the worst culprit of aging and causes a number of skin conditions such as itchiness and rashes. The best gift you can give to your skin is to keep it moisturized, and the easiest way to do that is to simply start in the shower. Normal soaps often leave our skin dry, but a moisturizing bar soap will nourish and condition your skin to leave it soft like a baby's. Get your dream skin by simply picking out your favorite moisturizing bar soap from our list!
10 Moisturizing Bar Soaps To Have That Dream Skin
No products found.
Say hello to the soothing warm smell of coconut milk that this moisturizing bar soap is made of. But that is not it. This Dove Purely Pampering Coconut Milk Beauty Bar is also made of jasmine that gives it a pleasant, sweet scent that lingers on your body long after bathing. This moisturizing bar soap hydrates luxuriously as one-fourth of it is made up of moisturizing cream. This means you will never have to complain about your soap making your skin feel dry again as this soap gently removes dead skin cells. It enhances your skin's natural capacity of oil production and to retain moisture and does not contain harsh ingredients. You can use it to cleanse your face and body and get soft and smooth skin for the rest of the day.
Pros
Does not leave soapy residue
Made from moisturizing cream
Acts as a mild cleanser
Leaves skin feeling smooth and soft
Cons
Contains titanium dioxide
Made in France, this is an artisanal moisturizing bar soap infused with the goodness of shea butter that slathers your skin with intense hydration to make it feel smooth and soft for the rest of the day. Handmade using traditional methods, the soap is free of impurities when compared to its factory-made counterparts and its moisturizing effects last longer on the skin. The scent itself is a mix of aquatic and mossy fragrances that will remind you of the freshness of the ocean. Plus, the brand does not test on animals, uses no parabens, ethyl alcohol, or sodium lauryl sulfate, bringing you a soap that is safe for your skin.
Pros
Handmade
Made in small batches
Contains very few impurities
No parabens
No ethyl alcohol
No sodium lauryl sulfate
Versatile usage from bath to kitchen
Climate-pledge friendly
Cons
Some might find the scent too mild for their liking
Enjoy your shower and come out with moisturized and hydrated skin with this moisturizing bar soap enriched with the luxurious goodness of cocoa butter. Lather on with this soap bar and forget having to worry about dry skin that often feels itchy and uncomfortable. This soap is also enriched with vitamin E that ensures your skin feels much more hydrated as well as nourished. As a result, your skin will feel soft and smooth due to the indulgent hydration of cocoa butter and vitamin E. Grab this moisturizing bar soap now and say yes to skin that feels and smells good.
Pros
Contains cocoa butter
Nourishes skin with vitamin E
Lathers on creamy
Contains papaya fruit extract
Cons
This moisturizing bar soap infused with hyaluronic acid takes its task very seriously. Developed by dermatologists, this bar soap is made up of 5% of CeraVe moisturizing cream and is specially designed for those with dry to normal skin. It effectively hydrates your skin by locking in moisture with 3 types of ceramides and hyaluronic acid. It contains niacinamide that makes this bar soap suitable for acne and oily skin types. It has no fragrance, no parabens, no soap – which means it is made without any no sodium hydroxide – and no ingredients that can clog your pores. This moisturizing bar soap is also suitable for sensitive skin and even for those with eczema.
Pros
Made up of 5% moisturizing cream
For dry to normal skin types
Contains 3 types of ceramides
No pore-clogging ingredients
No fragrance
No soap
Suitable for those with eczema
Suitable for acne-prone skin
Cons
Might not be suitable for those with oily skin
We all know that bathing soaps help us exfoliate our bodies to wash away germs and bacteria. But this moisturizing bar soap also helps in exfoliating dry skin cells from the body to reveal healthy skin cells. Designed by the brand to make your skin feel smoother and softer in 7 days, it is made up of a creamy Olay lather and shea butter that packs a punch of intense hydration that your skin needs. Plus, this moisture-rich soap contains vitamin B3 complex that helps nourish your skin so that it looks and feels soft.
Pros
Contains creamy Olay lather
Hydrates with shea butter
Nourishes skin with vitamin B3 complex
Contains vitamin E
Cons
Cleanse your skin naturally with this moisturizing bar soap that does not only cleanse and hydrate but also makes the skin glow. This soap can be used on the face, body, and hands and for those with skin conditions such as acne, eczema, psoriasis, and rosacea. Made of organic ingredients such as lemongrass essential oil, activated charcoal, organic coconut oil, organic shea butter, and lavender essential oil, this soap for sensitive skin does not make your skin feel dry or itchy and instead, nourishes your skin. Charcoal detoxifies your skin while shea packs in hydration and the botanicals enrich your body. This charcoal soap is free of GMO and does not test on animals, which makes this soap a healthy choice for both your skin and conscience.
Pros
Uses organic ingredients
Contains essential oils
Activated charcoal unclogs pores
Sulfate-free
Plastic-free packaging
No synthetic fragrance
Cons
May not work for cystic acne
This moisturizing bar soap is ideal for effective hydration of your skin as it is made up of 86% olive oil that is harvested from olives grown in sunny orchards. Moreover, this soap is rich in antioxidants that help keep your skin young. This bar soap is made up of only 3 ingredients – olive oil, water, and sea salt. This basically means that your bar soap is free of questionable ingredients such as SLS, phthalates, artificial colors, fragrance, and gluten. You can pick this cruelty-free moisturizing bar soap to make a choice that is good for both your skin and the planet.
Pros
Made up of 86% olive oil
Contains only 3 ingredients
No SLS
No phthalates
No artificial colors
Free of animal cruelty
No synthetic fragrance
No gluten
Cons
Some may not like the smell of the soap
Formulated to not just be good for your skin but also for the planet, this moisturizing bar soap contains the goodness of hemp and peppermint. Made of pure organic ingredients, this antibacterial soap lathers creamy and does not make your skin feel dry. All natural, vegan essential oils like organic peppermint oil and organic hemp oil in the soap make your skin feel smooth and soft, and it has no artificial or synthetic dyes or fragrances. And apart from the positive effects on the skin, this moisturizing bar soap is free of animal cruelty, contains no foaming agents or whiteners, is fully biodegradable and comes in recycled wrappers.
Pros
Vegan
No animal cruelty
Natural ingredients
No synthetic fragrances
No foaming agents
No whiteners
Biodegradable
Made of organic essential oils
Gentle on the skin
Cons
The bar may not last long.
With ingredients such as glycerin, coconut oil, shea butter, vitamin E, olive oil, and avocado oil, this moisturizing bar soap is loaded with hydrating agents that are sure to leave your skin feeling smooth and soft for hours. Lather it on to your skin for a creamy effect and you will see how you never have to complain about the soap stripping of moisture as it mildly cleanses and gets rid of dry, flaky skin. The antioxidants in this bar soap help you fight skin aging and make it feel good and glowing. This soap uses cold-pressed, sustainable, and vegan palm oil and does not contain parabens and sulfates. It is also pH-balanced, which means the natural moisture barrier of your skin remains intact when you use this soap. Brownie points for being free of animal cruelty as well!
Pros
No parabens
No sulfates
Contains glycerin
pH balanced
Vegan
Cruelty-free
Cons
Might not be suitable for those with extremely sensitive skin
If you want a moisturizing bar soap that is power-packed with a heavy-duty moisturizing ingredient, your quest ends here. Containing lanolin and coconut oil, this bar soap has the power of hydrating your body in a way that the moisture lasts for quite long. To add to its features, the soap comes with the fresh scent of rosemary and mint that will linger on your skin for hours on end. This soap can be used on the face and body and will lather on thick to cleanse your skin of dirt and impurities. You can use it to give your skin a dose of glow, hydration, and freshness as you go about your day!
Pros
Contains lanolin for effective hydration
Fresh scent of rosemary and mint
Can be used on face as well
Makes skin glow
Cruelty-free
Cons
It might leave behind soapy residue for some.
And now that we have looked at our favorite 10 moisturizing bar soap reviews, here is telling you how to decide which one to buy.
How To Choose The Best Moisturizing Bar Soap
While moisturizing bar soaps, in general, hydrate your skin, there are special ones created keeping different skin types in mind. For example, for dry skin, go for ones containing lanolin and shea butter as they moisturise the skin better and for oily skin, go for ones containing coconut oil that gives you balanced moisturization. For combination skin type, you can opt for a soap with ingredients such as organic essential oils and hemp.
With the popularity of moisturizing bar soaps shooting through the roof in the last few years, there are many options for buyers. However, it is always important to pay attention to the ingredients. From vegan to organic, GMO-free to no animal cruelty, there are a number of options for everyone, apart from the general ones. In today's day and age, it always pays to pick something that is natural, devoid of chemicals, sulfates, and parabens and is animal and planet-friendly so that the choice is both great for your skin and conscience.
While most moisturizing bar soaps can be used on the face, body, and hands, there are a few that are specifically designed for only a certain kind of usage. Some might not be mild enough for the face while some might end up drying your hands too much. While it is best to pick a bar soap that is versatile and can be used everywhere, you can also pick up ones that are specifically designed for a certain part of the body, depending on your need.
Dry skin falls easy prey to agents that are capable of causing skin aging and premature wrinkles. So, when you know that moisturizing your skin is the most common answer for most of your skin woes, then why not take it seriously and start with the soap that you are using? Switch your drying body soap for the best moisturizing bar soap from our list and see how your skin becomes soft like a baby's and feels smooth for longer, even when you do not have the time for extra moisturization in the form of a lotion or a body cream. Pick one from our list pronto and transform your skin instantly!
Frequently Asked Questions
Can I use a moisturizing soap bar to wash my face?
While most moisturizing bar soaps can be used on your face, it is advisable to read the label and see if any particular soap can be applied on all areas of your body.
Will a bar of soap dry out your skin?
While soaps in general can dry out your skin, a moisturizing bar soap is especially made to keep your skin hydrated with moisturizing ingredients such as shea butter, hemp oil, and coconut milk, and so, it will not make your skin feel dry.
The following two tabs change content below.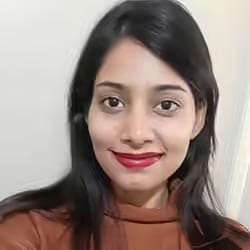 Shreya is an SEO-content writer and has worked with various organizations to craft unique and creative content. Holding a Master's degree in Clinical Psychology, she calls herself a lifelong learner driven by curiosity to tap into different fields and the will to push her boundaries. She combines her curiosity and love for writing to write about subjects that are valuable to fashion enthusiasts.