16 Best Face Washes Available In India for 2019
The CTM routine is no-more a fancy jargon. If you are still new to the skin regime world, well CTM means Cleansing, Toning, and Moisturizing. It is rather a mantra that describes our face cleaning routine, and it should be too. While all the three steps are equally important, cleansing is the base and needs to be done the right way, meaning you need to use the right product. Which is when a face wash is necessary, and how do you know what is the best out there? We have made a list, and that's how. So, here's a list of 16 Best Face Washes Available in India. Read on to find out what suits your skin type.
16 Best Face Washes Available In India
1. Nyassa Tea Tree Face Wash
We are moving rather rigorously towards including tea tree in as many ways as possible because of its medicinal and healing properties. It is one of the most commonly used essential oils in our daily lives too. That, with the combination of green tea, which is yet another ingredient that has been a frenzy for a while now. It is an antioxidant that leaves your skin fresh and healthy. Since Nyassa makes products from wholesome and natural products, it makes this twice as good. And, if you are someone who is combating oily skin issues on a daily basis, then this product is something you should consider.

2. Olay White Radiance Advanced Skin Brightening Face Wash
Olay is almost synonymous with skin whitening products. From face washes to moisturizers, night creams and serum, they have it all covered. This advanced skin brightening face wash penetrates deeply into the seven layers of your skin, cleanses it from deep within and helps in fading those dark or uneven spots giving you pearl like radiance.

3. Lotus Herbals Whiteglow 3-in-1 Deep Cleansing Face Wash
Lotus is known for making natural, organic and cruelty-free products on par with the other products that use chemicals to some degree. This deep cleansing, whiteglow face wash is a combination of milk enzymes and minerals that help to reduce melanin production that helps with skin whitening, while aloe vera works on removing dead cells and hydrating your skin, leaving it supple and soft.

4. Biotique Bio Honey Gel Refreshing Face Foam
A face cleansing gel that is formulated from an Ayurvedic recipe uses honey and extracts from the bark of Arjun tree and euphorbia plant with wild turmeric. Since most of us are into makeup at some level; we need something of higher potency like this one that not only dissolves stubborn chemical residue from makeup but also helps your skin retain the glow and moisture.

5. Neutrogena Oil-Free Acne Face Wash
Neutrogena is hands down one of the best face washes out there, and it is no news to most of us. It is more popular with people who have acne-prone skin. It contains salicylic acid and other ingredients that not just cleanse your skin, but keep it hydrated, fresh and prevent further breakouts which are the biggest pain points for oily skin. Plus it is alcohol, residue, and oil free.

6. Kama Ayurveda Rose Jasmine Face Cleanser
They say women age gracefully. However, it comes with a package if not maintained well. Fine lines are the first red flag of aging and unhealthy skin. So, everything that is part of your skin routine should only help you and not aggravate the process. A deep cleansing and rejuvenating face wash from Kama Ayurveda contains the jasmine essential oil. It infuses much-needed vitamins into your skin, while the other ingredients like aloe vera juice soothe your skin; vetiver root and cumin act as antibacterial agents to avoid any breakouts from residual makeup, and jojoba oil rejuvenates your skin visibly soft and baby like. All of this, while helping with blurring those fine lines.

7. L'Oreal Paris White Perfect Facial Milky Foam
A dab of the L'oreal Paris White Perfect Facial Milky Foam goes a long way, both literally and figuratively. You will notice visible signs of improvement in your skin complexion and brightness with every passing day because of the tourmaline gemstone and vitamin C that reduce melanin production. It removes any dead skin cells and tones your skin evenly.

8. Pond's Pure White Anti-Pollution Face Wash
This black tube from Pond's is unlike its regular products. It is formulated and packaged differently to combat a fundamental problem that we all face on an everyday basis. It contains activated carbon that penetrates deep into your skin and lifts impurities caused by pollution free-radicals, dust, grime or anything that is stubborn. It also improves the overall health of your skin.

9. Aloe Veda Activated Charcoal Deep Pore Detox Face Wash
If you are a sucker for aloe vera gel, you must have already heard of this brand. The base for this brand is aloe vera that is mixed with other active ingredients that are formulated using ancient ayurvedic recipes. Plus, these are paraben, sulfate, and cruelty free. It contains lemon peel oil, activated charcoal and aloe vera, that help cleanse, repair and rejuvenate your skin.

10. Avene Cleanance Gel
Avene Cleanance Gel is a blessing in disguise for oily and acne-prone skin. It is soap-less and paraben-free which means there is no scope for any additional residue from the product itself like most cleansers. It contains thermal spring water that retains moisture and the pH balance of your skin. And, glyceryl laurate controls excess sebum and thereby any further skin breakouts. Your skin feels smooth, bright and soft in no-time.

11. Ayush Natural Fairness Saffron Face Wash
Ayush Natural Fairness Saffron face wash is made from pure saffron – which is known for its skin lightening properties. It also comprises kumkumadi tailam and other 16 distinct herbs that cleanse your face, give it a golden glow by working on your dark and pigmented spots that cause darkening.

12. Plum Green Tea Pore Cleansing Face Wash
Plum is a name that is familiar to all of us internet aficionados. They are India's first successful exclusive online brands that are not only completely natural but also free from any chemicals you can think of. This face wash is a mix of green tea, which is proven for its antioxidant properties and combined with glycolic acid that is a subtle cleanser. The product also doubles up as a scrub. And, to top it all, it works on all skin types.

13. Kaya Skin Clinic Soothing Cleansing Gel
Kaya is a big name in skin care brands. Considering the size of the brand and the amount of research that goes into formulating each product, you can blindly trust their products. It is another great option for sensitive skin because it is soap-free yet effective. It contains niacinamide which helps with controlling oil secretion on the outer surface while deeply cleansing it, and working on lightening your skin.

14. Aroma Magic Neem and Teatree Face Wash
This face wash from aroma magic is a combination of neem – which is antifungal and antibacterial, and tea tree, which calms your skin and acts as a soothing agent. It also contains rose petal extracts that soften your skin while being gentle on your skin. It takes care of other problems that come with acne-prone skin like congested pores, blackheads, and breakouts. Your skin will be visibly smooth and soft, which is an issue for those with acne-skin.

15. Clinique Liquid Facial Soap Extra Mild
Clinique's Liquid Facial Soap was one of the very few brands to come up with an extra mild soap to address extra sensitive skin that otherwise breaks out at the drop of a hat. This liquid face wash is of smooth and soft consistency, is non-drying and light on the skin. It gently cleanses your skin, making it look young, healthy and supple. Most importantly, it balances out the pH balance of your skin and leaves it moisturized.

16. The Body Shop Vitamin E Gentle Face Wash
The Body Shop Vitamin E Gentle Face Wash stays true to its name and is gentle on the face. It is creamy, runny and lathers out smoothly on your skin. Comprising Vitamin E and Moisturizing wheat germ oil, the product deeply cleanses your skin while keeping your T-zone clean and oil-free.

*Subject to Availability
We cannot afford to go wrong with something as basic as this, so hoping this list covers the gap for you. If you have any more questions, feel free to get back to us by leaving a text in the comment section below. Good luck!
Recommended Articles

The following two tabs change content below.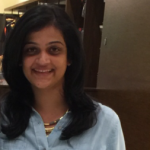 Latest posts by Pratima Ati (see all)