5 Bestselling Charcoal Body Washes For Women In 2021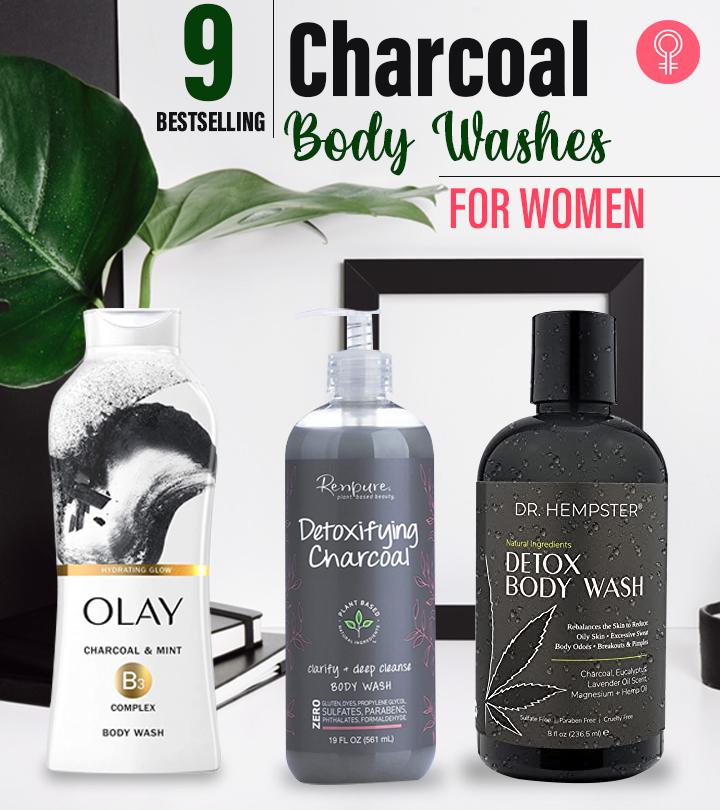 Most exfoliating body washes tend to be harsh on the skin and strip off its natural oils. What our body deserves is natural and gentle exfoliation with ingredients like charcoal. Charcoal adsorbs grime, excess oils, and toxins from the skin and lets it breathe. And what better way to exfoliate than using an indulgent and nourishing charcoal body wash! So, here we are with 5 best-selling charcoal body washes of 2021. Scroll down to know more about these body washes and why they need to be a part of your skin care regime right now!
Why Is It Good To Use Charcoal Body Wash?
Charcoal is a natural adsorbent. Meaning, it binds to dirt, grime, and all that pore-clogging materials that collect on your skin. Regular soaps may not effectively remove these tough impurities, but charcoal-infused body washes surely can.
Here are a few advantages of using charcoal body wash or soap on your skin:
Gets rid of excess sebum in oily skin
Helps unclog skin pores
May prevent acne flares and breakouts
Helps keep skin tight and firm
Suits most skin types
Clears blemishes and product build-up
Gently exfoliates skin
Helps treat dermatitis, psoriasis, and other skin issues
5 Best Activated Charcoal Body Washes For Women
Renpure's Detoxifying Charcoal Body Wash removes build-up and everyday impurities and invigorates your sense with its minty fragrance. The body wash also contains natural oils from coconut, argan kernels and palm, and shea butter. These emollients counterbalance the drying and astringent effects of charcoal by restoring the skin's moisture levels. Regular use gives you clear, healthy, and soft skin.
Key Ingredients: Charcoal powder, Coconut oil, Sugar, Rapeseed oil, Argan kernel oil, Shea butter.
Pros
Mildly scented
Paraben-free
Sulfate-free
No synthetic dyes
Lathers well
Cons
None
Olay Charcoal and Mint Hydrating Glow Body Wash is formulated with VitaminB3 and niacinamide. These ingredients, along with the charcoal, gently exfoliate and detoxify your skin to draw out impurities. Natural, plant-based oils restore and replenish skin moisture levels to prevent drying and tightness of the skin. It also leaves behind a lingering, fresh fragrance after you wash off the creamy lather. Your skin feels refreshingly clean, glowing, and smooth.
Key Ingredients: Charcoal extract, Mint, Soybean oil, Peppermint oil, Vitamin B3, Niacinamide.
Pros
Pleasant smell
Lathers well
Long-lasting freshness
Doesn't leave behind scum or residue
Suits all skin types
Cons
None
If you have acne-prone skin, then Dr.Hempster Charcoal Detox Body Wash should be your bath staple. This detoxifying body wash contains charcoal and magnesium that clarify and heal your skin. While charcoal removes germs, pollutants, and sebum from your skin; magnesium restores the nutrient balance. It easily seeps into your skin to prevent breakouts, pimples, and allergies. The organic plant oils deeply moisturize your skin and mask signs of aging. The relaxing scent of lavender keeps you fresh all day long.
Key Ingredients: Charcoal, Magnesium, Hemp oil, Lavender oil.
Pros
Paraben-free
Sulfate-free
Ideal for acne-prone skin
Mildly scented
Lathers well
Cons
Scent may be overpowering for some
Giovanni's D: Tox System Purifying Body Wash is made with a unique detoxifying combination of charcoal and volcanic ash. It also contains acai, fig, green tea leaf, and aloe extracts to remove everyday impurities like dirt, sweat, oil, and product build-up. Acai and goji berry extracts contain natural antioxidants that nourish and hydrate your skin after the detox action. This body wash is formulated with plant extracts and suits all skin types.
Key Ingredients: Activated charcoal powder, Volcanic ash, Goji berry extract, Fig extract, Green tea leaf extract.
Pros
Hypoallergenic
Dermatologist-tested formula
Mild fragrance
Value for money
Cons
May not help with skin conditions
Earth Therapeutics' Charcoal Purifying Body Wash has medicinal bamboo charcoal along with several organic, ethically-sourced plant and seed butters. These ingredients cleanse toxins, accumulated impurities, and dead cells from your skin. Organic cocoa and shea butter, aloe extract, and tea tree, and sunflower oils deeply moisturize the exfoliated skin. This body wash is one of the best options if you have acne-prone skin. It soothes and invigorates your senses with a fresh minty scent, and your skin feels supple after every wash.
Key Ingredients: Charcoal powder, Sunflower oil, Cocoa butter, Mango extract, Tea tree oil, Vitamin E.
Pros
Organic ingredients
Paraben-free
SLS-free
No artificial colors
Suits acne-prone skin
Cons
None
These five body washes contain the best of everything in the right amounts. There are natural exfoliants like charcoal, volcanic ash, and sugar; emollients like aloe extracts, sunflower oil, coconut oil, shea, and cocoa butter; antioxidants from tea tree and fruit extracts. They promise clean and beautiful skin after every wash. Order your favorites right away because your skin deserves some real charcoal goodness!
Recommended Articles
The following two tabs change content below.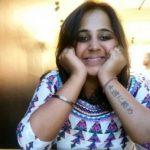 Swathi holds a Master's degree in Biotechnology and has worked in places where actual science and research happen. Blending her love for writing with science, Swathi writes for Health and Wellness and simplifies complex topics for readers from all walks of life.And on the days she doesn't write, she learns and performs Kathak, sings Carnatic music compositions, makes plans to travel, and obsesses over cleanliness.