8 Best wet n wild Highlighters Of 2022 That Will Give You A Luminous Glow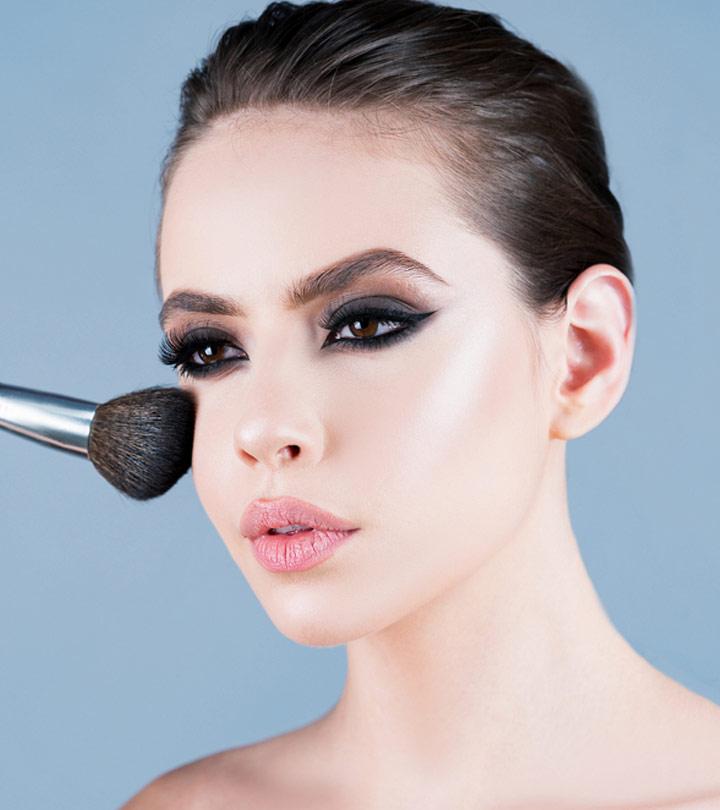 Finding the perfect highlighter can be challenging. But not for those who have with them the best wet n wild highlighters! The brand offers a variety of highlighters that fit your budget and check the box of being cruelty-free.
Their highlighters provide your contour a great definition and enhance your complexion as well. Because of brands like wet n wild, you can afford to use highlighters even in your regular use without any regrets. And why shouldn't you? After all, highlighters add a dewy glow to your face, making you look much more appealing. Check out this list of some of the best wet n wild highlighters that you can choose from. Take a look and pick your regular-use highlighter!
Top 8 Best wet n wild Highlighters Of 2022
Looking for a highlighter that melts onto your skin? Then get this wet n wild makeup highlighter that will give you a radiant glow and feel lightweight on your skin when applied. This pressed powder highlighter blends effortlessly onto your skin, delivering an ultra-pearly finish. This silky-smooth formula is created with micro-fine pearls, murumuru seed butter, argan oil, shea butter, and vitamin E. These ingredients help nourish your skin while providing a multi-dimensional glowy effect. To get a luminous look, apply this highlighter to your cheekbones, Cupid's bow, and brow bone. Click here to check out a detailed personal review of this product.
Pros
Buildable
Easy to apply
Easy to remove
Highly pigmented
Best suited for warm undertones
Cons
Want a highlighter that adds luminosity to your face? This liquid highlighter can be used with your base makeup for luminosity and further applied to the high points of your face. You will achieve a multi-shimmer glow with a pearly finish after easy application. This buildable liquid highlighter hydrates and nourishes your skin and lends a smooth texture, thanks to ingredients like vitamin E, grapeseed oil, and murumuru seed butter. Using its doe-foot applicator, dab two dots on your cheekbones and other high points on your face, and blend it with your fingertips. If you want a more pigmented look, then add more layers. To understand the nuances of the product in detail, you can check out this review.
Pros
Vegan
Durable
Portable
Easy to remove
Highly pigmented
Cons
May dry out fast once applied, so it needs to be blended quickly
Get this 4-in-1 palette of wet n wild highlighter that contains pearl-inspired pigments to give you a glistening glow. For a subtle look, one sweep of this highlighter is enough, but if you want an intense luminous finish, then add more layers onto your cheekbones, Cupid's bow, and the brow bones. This highlighter will not cake or crease but will instead provide a smooth, shimmery, and dewy glow to your skin. As easy as it is to apply, the removing process is also quite simple — you just need a makeup remover or facial cleanser. Check out this YouTuber's review of this product.
Pros
Vegan
Blendable
Lightweight
Travel-friendly
Great for daily wear
Cons
May not be water-resistant
Are you looking for a travel-friendly highlighter that can substitute both blush and contour? Then get this beauty product that includes both highlighter and blush, which will define, sculpt, and highlight your facial features in one sweep. If you want to contour, blend the two products on your skin, and for an intense look, layer both the shades on top of each other. Featuring super-reflective micro-fine pearl pigments, this soft shade blends seamlessly for a perfect finish, creating a luminous, dewy glow. This pressed powder offers an easy application and provides a customizable coverage on every skin tone for a naturally flushed look
Pros
Durable
Buildable
Gluten-free
Fragrance-free
Weightless texture
Cons
May not be suitable for oily skin
Want an instant bright-eyed look after a late-night party? This pink hued creamy highlighter will lift your brows and lend you a  fresh, sharp look. Directly apply the highlighter pencil under the arch of your brow from the inner corner of your eye towards the outer edge to pop and awaken your eyes. This will make you appear wide-awake and beautiful instantly. Also, you can apply this highlighter as an eyeliner for a subtle pink shine. This intensely pigmented highlighter glides on smoothly, delivering a radiant and charming look in a single stroke.
Pros
Lightweight
Waterproof
Long-lasting
Smudge-proof
Free of paraben, sulfate, aluminum, and phthalate
Cons
Might be difficult to blend
Looking for an extreme shimmer highlighter for your evening party or Halloween night? Get this velvety smooth pressed powder highlighter that lends a silver hue with a cream finish on application. It delivers ultra metallic sheen with multi-dimensional glow when applied to your brow bone, cheekbones, on the bridge of your nose, inner corners of your eyes, and Cupid's bow. This high-impact and ultra-saturated highlighting powder is perfect for your classy Halloween theme party. It is best to wear this highlighter in the evening or at night.
Pros
Weightless
Silky texture
Long-lasting
Easy to remove
Highly pigmented
Cons
Want a colorful highlight on your face that doesn't look gaudy? Get this wet n wild highlighter that gives you a unicorn-like glow with its rainbow-themed multiple shades. This pressed powder blends seamlessly, creating a radiant glow suitable for your parties and reunions. With micro-fine pearl pigments, this cruelty-free highlighter lets you achieve a shimmery ultra-saturated, and high impact look. You can use the shades individually for precise, subtle appearance and rainbow effect or blend them together on your cheekbones, brow bone, and Cupid's bow for an intense highlight and glow. You can also use this multi-color highlighter as an eyeshadow to achieve a vibrant look.
Pros
Portable
Buildable
Gluten-free
Easy to apply
Fragrance-free
Cons
Get this high impact loose powder highlighter that will provide a luminous glow in one stroke. This soft, smooth formula contains micro-fine pearl pigments that can up your glow game in an instant. Whether you are planning to wear it to the office, party, or a romantic date, this cruelty-free highlighter will not let you down. To apply it correctly, dip your brush in the highlighting powder, remove the excess product, and apply it gently on your Cupid's bow, cheekbones, brow bone, the bridge of your nose, and on your collar bone to achieve a shiny look.
Pros
Vegan
Long-lasting
Paraben-free
Fragrance-free
Easy to remove
Cons
May not suit extremely dry skin
Before making a decision, take a look at the below points on how to use your favorite highlighter.
How To Use wet n wild Highlighter
There is a wide range of wet n wild highlighters, including cream, powder, and liquid ones. Below are the steps on how to use a highlighter:
Step 1: Use a brush or your fingertips to apply your favorite new highlighter on your cheekbones, brow bone, and Cupid's bow.
Step 2: Us your fingertips to blend the highlighter onto your skin for a seamless, smooth finish.
Step 3: Use the highlighter leftover on your finger or brush to highlight the bridge of your nose, inner corners of your eyes, and collar bones.
Why Trust StyleCraze?
The author, Chaitra Krishnan, is a beauty and makeup enthusiast who loves trying products that take your makeup and beauty routine a notch higher. She vouches for Wet n Wild highlighters that add just the right amount of glow to your face. To help you get started, she has gone through several customer testimonials and multiple sites before shortlisting this list of the 8 best Wet n Wild highlighters for you. Go ahead and choose one that suits your fancy to accentuate your best features.
Frequently Asked Questions
Is wet n wild highlighter good?
Yes, wet n wild highlighter is good as they are cruelty-free, budget-friendly, and have a wide range of highlighters available for all skin types.
Is wet n wild highlighter vegan?
Some highlighters are vegan, such as MegaGlo Hello Halo Liquid Highlighter and MegaGlo Highlighting Palette.
Recommended Articles