10 Best Home Facial Waxing Kits for Hair Removal – 2020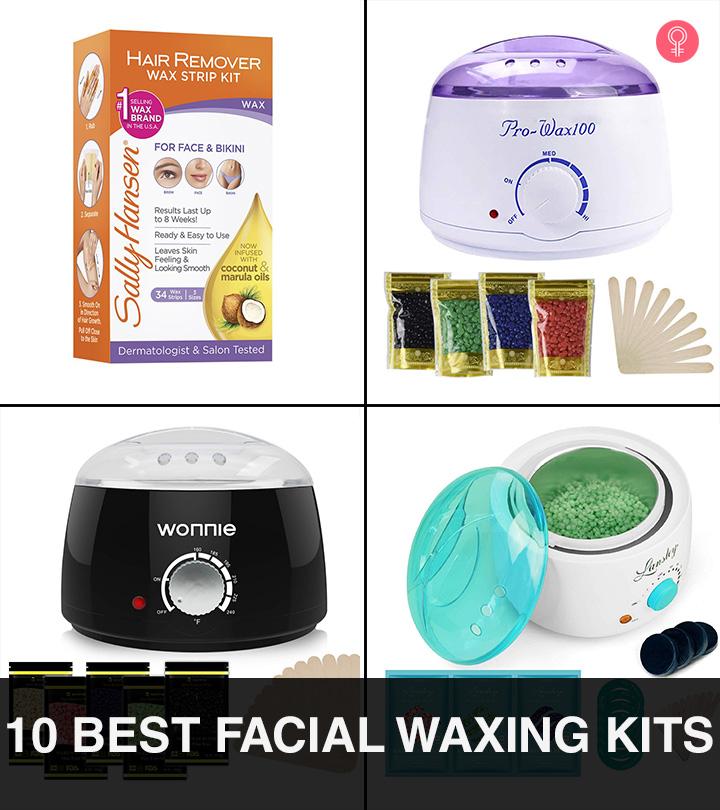 Waxing is probably the best way to get rid of and facial body hair, which is why many women spend a lot of money on salon waxing. Fortunately, there are some inexpensive and promising at-home facial waxing kits available on the market that you can try. These kits make waxing easy and affordable. Facial wax kits are the ultimate hair removal solution for women who want to save some bucks. Check out these 11 best facial waxing kits that are safe, skin-friendly, and highly recommended.
10 Best Home Facial Waxing Kits for Hair Removal
Sally Hansen Hair Remover Wax Kit has 17 double-sided strips that are perfect for the brows, face, and bikini area. They are also infused with coconut and marula oils for added nourishment and moisture. Simply peel the strips off, apply, and pull the hair off your skin. These strips can be your savior during those last-moment beach trips and leave you with hair-free smooth skin. Just make sure that you apply them in the direction of hair growth and pull off in the opposite direction. The kit also comes with a finishing wipe to avoid stickiness and bumps after waxing. The best thing about these strips is that they are pre-cut for face, brows, and bikini usage and come in large, medium, and small sizes.
Pros
Comes in 3 different sizes – large, medium, and small
No need to warm the strips before using
Does not cause post-waxing skin irritation
Helps slow down the growth of hair
Great for last-minute use
Cons
Works better if you heat the strips first
Not effective on too small hair
Leaves the skin feeling sticky
This hard wax kit from VidaSleek is highly recommended for short and stubborn hair. Large strips can miss the small hair on the underarms, face, and bikini area, which is where this hard wax kit is useful. It is made with skin-soothing and anti-inflammatory plant-based chlorophyll. No waxing strips are required. Just heat up the wax in the microwave, apply it directly to the skin with a spatula, and peel off the wax. The wax cools down and becomes the strip itself, which is easy to remove. This wax leaves your skin feeling smooth and velvety for up to 8 weeks.
Pros
All-natural, microwaveable hard wax
Removes fine, coarse, and stubborn hair with ease
Long-lasting results
Cons
Unpleasant fragrance
Can create a mess if not applied properly
If your super sensitive skin turns red and bumpy after waxing, here is an amazing hard waxing kit that you can try at home. The KoluaWax Waxing Kit is perfect for waxing areas like the brows, face, armpits, and bikini line. This kit comes with an electric warmer, 4 bags of hard wax beads, 10 large applicators, 10 brow applicators, and a step-by-step guide. The kit comes with 4 different formulas that work amazingly for hair on each body part. From Brazilian to facial hair, this kit offers the best results.
Pros
Entire waxing kit with electric temperature-controlled warmer
Comes with 4 different type of hard wax beans
Comes with large and small applicators
Cons
The beans smell bad when melting.
This kit comes with hard wax beans that grip hair effectively and pull out all the hair in a single application. It also causes comparatively less pain. This waxing kit comes with a portable electric warmer, 4 different types of hard wax beads, and applicators.  The wooden chips make it easy to apply wax on the skin in a hassle-free way. The beads are also microwaveable. The heating pot is highly durable and comes with a temperature control function.
Pros
Comes with 4 different types of hard wax beads
Works great on small and tough hair
Microwaveable
Skin-friendly
Cons
Requires some practice to figure out the right temperature.
This amazing home waxing kit from ILansley can be used at home on a regular basis. The kit works perfectly on the face as well as on the bikini line. It comes with 3 bags of wax beads, 1 bag of wax blocks, a large hard wax warmer, 10 large wooden sticks, 10 small wooden sticks, and 5 collars.  The warmer does not get overheated, and the auto-off feature makes heating controllable. Different types of wax beads are provided for different body parts, such as the face, the bikini line, and the rest of the body. It is great for beginners and does not break off while applying.
Pros
Does not get overheated
Suitable for beginners
Easily removes tiny hair
Leaves the skin feeling smooth and soft
Ideal for eyebrows, upper lips, underarms, and bikini line
Cons
May cause bumps and burns on the skin
This waxing kit by Auperwel works great on the bikini line. Its wax sticks to your hair and not to your skin. The kit comes with a warmer, 5 aluminum bowls, 20 cleaning strips, 4 types of hard wax beans, and 20 disposable spatulas. The chamomile and lavender beans are perfect for waxing the upper lip, eyebrows, hairline, full face, bikini line, and armpits. This amazing kit offers a salon-like finish and leaves your skin feeling velvety smooth for up to 8 weeks.
Pros
Sticks effectively to the hair and not to the skin
Removes thick and stubborn hair efficiently
Cons
The wax does not spread easily.
Wax may get too hot.
The WONNIE Upgrade Wax Warmer Electric Pot Heater comes with 5 different types of wax beads and 20 spatulas for easy application and hair removal. The different flavoured wax beans melt easily and leave the skin feeling soft and without bumps. The fast-heating technology heats the wax quickly, and the temperature-control system prevents the wax from getting overheated. The flavored wax beans don't leave behind any residue or blackheads and cleanse the skin thoroughly. It works great on the bikini line, face, legs, and other body parts.
Pros
Removes hair from roots
Provides a salon-smooth finish
Prevents overheating and burns
Ideal for bikini, armpits, face, and other body parts 
Cons
Requires some practice to figure out the right temperature.
This waxing kit from Mosskic offers everything that you might need during your DIY waxing session and promises great results. The kit includes a warmer, 6 hard wax bean bags, 20 wax applicators, 10 warmer collars, and 4 reusable heart-shaped containers. The temperature-control system in the heater keeps the wax moderately warm and does not overheat it. The wax removes hair very easily from the face, armpits, legs, bikini line, and other body parts.
Pros
Offers smooth and silky skin
Removes dead skin
Does not feel sticky or oily
Cons
High viscosity beans that are not suitable for thin facial hair, especially on the upper lips
This waxing kit removes facial hair quickly. This facial hair removal kit from Charmonic comes with hard wax beans that will leave your facial skin hair-free and super soft. The kit comes with a microwave-safe cup, hard wax beans, and spatulas. Simply warm the beads for up to 3 minutes, apply it on your face, and peel the wax strip off.
Pros
Specially designed for removing facial hair
Gentle on the thin facial skin
Does not cause burns
Comes with a microwaveable cup
Cons
Unpleasant fragrance
Causes pain
If you don't like hot wax and hard wax beans, this kit will surprise you with its ease of use. This wax strips hair removal kit from Wokaar comes with 50 double-sided waxing strips and 6 post-waxing wipes for sensitive skin. These wipes are easy to apply and do not irritate the skin post-waxing. Waxing using these strips is not painful and is a great option for last-minute touch-ups. It works perfectly for the bikini line and other parts of the body. The strips are infused with high-quality aloe vera and beeswax to promote natural waxing. Simply clean the area, rub the strips, apply, and peel them off.
Pros
Stripes made using beeswax and aloe vera
Does not cause irritation, bumps, or redness
Ideal for the bikini area
Cons
Does not remove stubborn and very tiny hair
If you want to go hair-free without spending too much money at the salon, these facial waxing kits are a great way to begin waxing at home. These products are power-packed with natural ingredients that don't cause skin issues post-waxing. The hair is removed from the roots and not cut from the surface. Thus, you get smooth and hair-free skin for weeks.
The following two tabs change content below.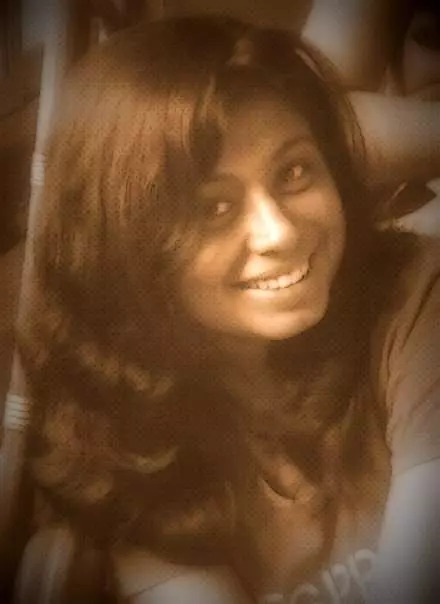 Latest posts by Sakshi Bahal (see all)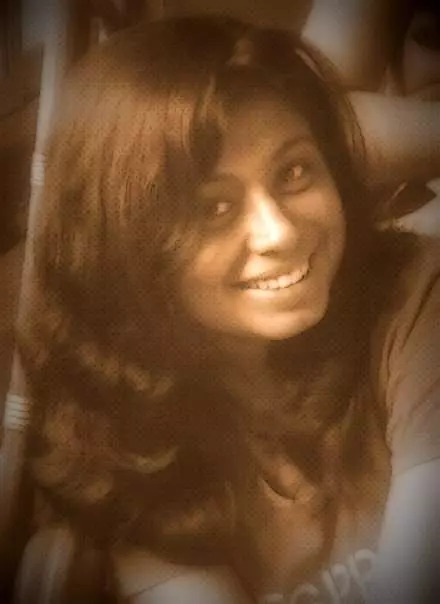 Sakshi Bahal
Sakshi Bahal has a Masters degree in English Literature from Calcutta University. She was a part of the editorial team of her school magazine. Her love for writing inspired her to take up literature and follow that up with creative writing after completing her education. She has been writing on beauty and skin care for the past 4 years.Sakshi has also authored a compilation of high school essays. A self-declared bookworm, she enjoys traveling, music, movies, and lots of coffee.