The 10 Best Laneige Products Of 2021 That You'll Love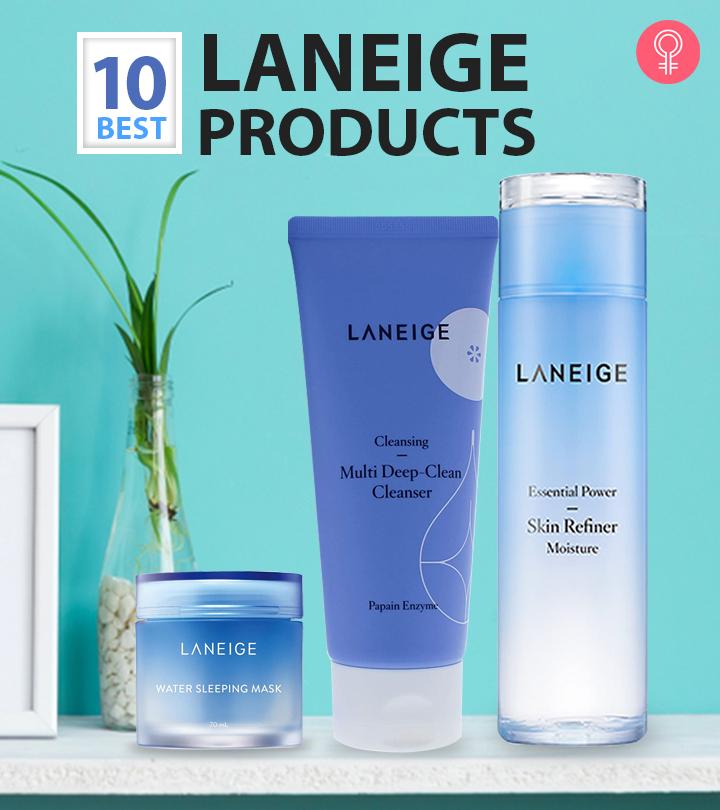 If you are a K-beauty junkie, Laneige is no stranger to you. It started in 1994 and is one of the first South Korean brands to have made it outside South Korea. They spent over 25 years studying Water Science. Why? Because they believe, hydration is the key to great skin. And with expertise in moisture research, Laneige products are advanced water-recipes for individual skin types and issues. All their products are dermatologist-tested, cruelty-free, and devoid of parabens, phthalates, and harmful chemicals. They are known for their lip mask and sleeping masks, but Laneige is much more than just that. If you want to try their products, scroll down, and check our recommendations for the 10 best Laneige products that your skin will love!
The Top 10 Laneige Products of 2021
The Laniege Lip Sleeping Mask repairs dry, chapped, and flaky lips. It works overnight by hydrating and nourishing your lips, making it luscious and soft by morning. This product is formulated with hyaluronic acid, Laneige's Moisture Wrap™ technology, and a Berry Mix Complex. The Berry Mix Complex is a blend of raspberry, strawberry, goji berry, and other Vitamin C rich ingredients that remove dead skin cells. The product claims to keep your lips soft for up to 8 hours after washing it off. This lip sleeping mask comes with a little applicator brush and is available in six different flavors.
Pros
Patented Moisture Wrap™ technology
Instant results
Easy to apply
Available in 6 flavors
Cons
This water-based sleeping mask contains highly concentrated Hydro Ionized Mineral Water to keep the skin hydrated and revitalize it overnight, giving you a well-rested appearance. It is infused with Laneige's Calming Sleep Scent™, a blend of orange flower, rose, sandalwood, apricot, and evening primrose fragrances that invigorate your senses. It is a water-based and non-greasy formula that gets absorbed fast, leaving a matte finish. This sleeping mask comes in two variants – regular and lavender.
Pros
Relaxing aroma
Paraben-free
Phthalate-free
Lightweight
Non-greasy
Matte finish
Cons
Contains silicones
Contains phenoxyethanol
Contains artificial fragrance
The Laneige Essential Power Skin Refiner Moisture is a toner for normal to dry skin. It contains exfoliating enzymes, royal jelly, and sugar cane extract. The enzymes gently remove dead skin cells to smoothen the skin, while the royal jelly and sugar care extract moisturize the skin and keep it supple and glowing. This toner contains Laneige's Hydro Ionized Mineral Water, enriched with moisture-enhancing minerals like zinc, manganese, magnesium, sodium, calcium, and potassium. These essential minerals permeate deep into the skin to keep it hydrated and healthy from within.  It also contains bio dusali, extracted from fermented seaweed to promote cell turnover. It has a semi-transparent, milky, dense texture and can be used both day and night.
Pros
Non-drying
Gets absorbed easily
Paraben-free
Sulfate-free
Phthalate-free
Formaldehyde-free
No harmful chemicals
Silicone-free
Cons
Contains artificial fragrance
The Laneige Multi Deep-Clean Cleanser is formulated with papain enzyme and blueberry extract. This is a deep-clean face wash that dirt, dust, and dead skin cells, leaving your skin fresh and polished. This cleanser also contains palm oil and cellulose beads that scrub the skin remove every trace of makeup! Blueberry extract is rich in antioxidants, which improves overall skin health.  This product is suitable for oily skin.
Pros
Non-drying
Subtle scent
Biodegradable cellulose beads
Cons
The Laneige Time Freeze Firming Sleeping Mask does what it says. This anti-aging sleeping mask works overnight to improve skin contours and make your skin look youthful. It is formulated with Laneige's Time Freeze-Centered Technology that targets five signs of aging like dryness, skin texture, fine lines, elasticity, and skin tone. It contains shape memory and natural oat-derived polymers that strengthen the moisture barrier. It also contains Dynamic Collagen that keeps skin firm and young. It is infused with Laneige's signature Sleepscent™ fragrance, which is a blend of soothing rose, ylang-ylang, orange flower, and sandalwood fragrances.
Pros
Gel consistency
Quick results
Cons
Laneige's Perfect Renew Cream is an anti-aging moisturizer that visibly firms the skin and decreases the appearance of fine lines and wrinkles. It is rich in antioxidants, vitamin E, rice bran extract, and highly-concentrated bio-peptides that promote skin health and collagen production.  It also contains Ceramide Corrective Water that replenishes dehydrated skin. It is suitable for sensitive skin.
Pros
91% allergen-free
Lightweight
Gluten-free
Preservative-free
MCI/MI-free
Soy-free
Paraben-free
Cons
Has comedogenic ingredients
Laneige's Water Bank Hydro Cream EX is a moisturizing and hydrating cream enriched with Green Mineral Water that helps boost the skin's moisture-retention abilities. It helps improve the skin's natural moisture barrier and ensures it stays hydrated for longer.  It contains watercress extract, an antioxidant ingredient that prevents damage caused by harmful free radicals.  The Water Bank Hydro Cream EX has a lightweight gel-like consistency and is suitable for combination to oily skin.
Pros
Lightweight
Gets absorbed quickly
Cons
Contains artificial fragrance
The Laneige Perfect Renew Emulsion is a moisture balance lotion. It is formulated with the Skin Rebirth™ complex and Advanced Ceramide Water. These two complexes reinforce the moisture barrier, maintain the oil-water balance, and protect the skin from irritants. It is enriched with antioxidants such as green tea extract and beta-glucan that eliminate free radicals and reduce fine lines. This emulsion improves skin elasticity and gives it a youthful glow. It is suitable for normal and combination skin.
Pros
Paraben-free
Sulfate-free
Lightweight
Cons
This rich moisturizing cream is fortified with mineral-rich vegetable extracts that provide 24-hour hydration to the skin. The "Water Bank" locks in moisture, prevents dryness and restores balance. It is formulated with highly concentrated Green Mineral Water™, brussel sprouts, artichoke, and lima beans extract to further strengthen the skin's moisture barrier and provide deep hydration.  It also prevents the signs of aging and keeps the skin youthful.
Pros
Can double as an eye cream
Non-greasy
Suitable for dry skin
Gets absorbed quickly
Cons
Treat and pamper your skin while you are sleeping with the Laneige CICA Sleeping Mask. This mask is infused with patented forest yeast, cypress leaf extract, and panthenol that helps to rejuvenate your skin. The cream also creates a barrier at night, preventing moisture loss. It soothes your sensitive skin and increases its resilience to protect itself from damages.
Pros
Lightweight
Hypoallergenic
Silicone-free
Dye-free
Perfume-free
Cons
None
We all have different skin types with their unique needs and issues. And Laneige has an incredible range of skin care products to meets all the individual needs of our skin. Try to incorporate even one of these high-quality products into your skincare routine, and we are sure your skin will love it. What are you waiting for? Pick the product that is most suitable for your needs and try Laneige today!
Frequently Asked Questions
Is Laneige a Korean brand?
Yes. Laneige is a South Korean skincare brand launched in 1994 by Amore Pacific, a South Korean beauty and cosmetics conglomerate, that has expanded internationally.
Can Laneige sleeping mask be used daily?
It's advisable to use it once or twice a week as its potency is high.
Recommended Articles
The following two tabs change content below.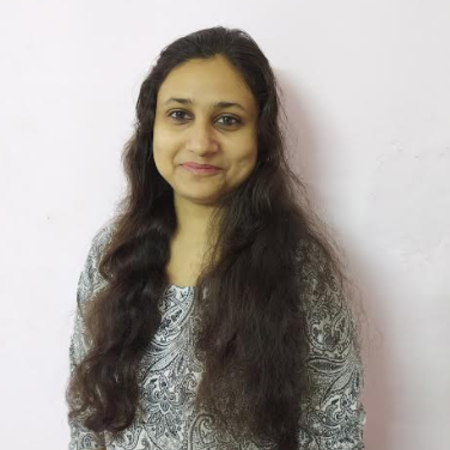 Shiboli has a Master's degree in English Literature and is proficient in French. She believes that words have a healing power and considers poetry her lifeline. Her writing background and editorial dexterity help her guide her team members to create crisp and authentic content. Shiboli is also a trained Bharatnatyam dancer and has a fascination for traveling. She is passionate about cooking and dreams of opening a restaurant of her own.