10 Best Lightweight Cotton Nightgowns For A Good Night's Sleep
These breathable garments ensure that you never have to compromise on a comfortable sleep.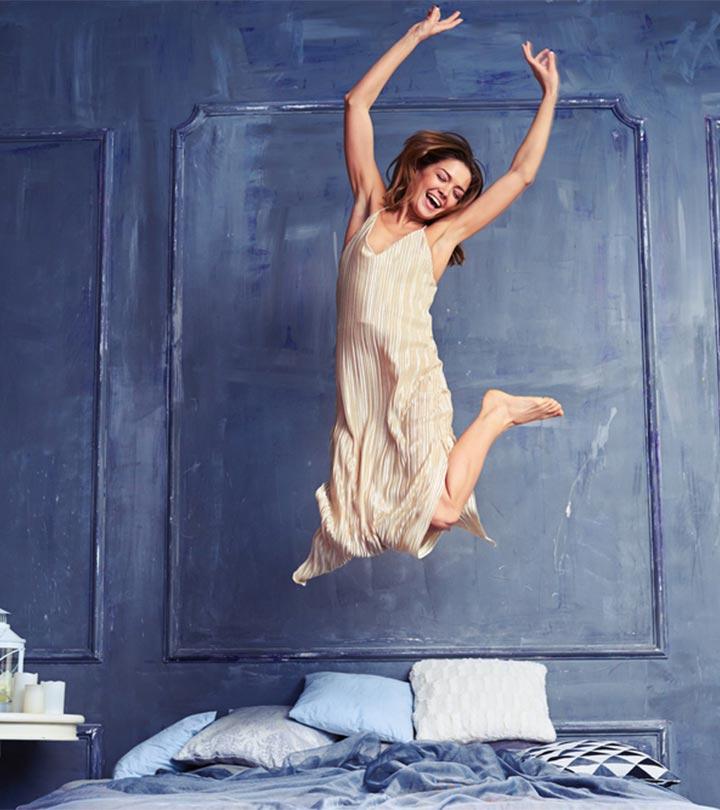 Pajamas and night suits are comfortable enough for you to have a good night's sleep, but nothing can beat the amazing feeling of going to bed in a lightweight, cotton nightgown. The fabric of the best cotton nightgowns is so soft that it feels like your second skin. Cotton nightgowns are a wardrobe staple, especially for summer days. Over the years, they have become popular loungewear because of their loose and flowy fit and make you feel well-rested when you lie down.
Nowadays, there are so many prints, patterns, and colors available that you get to choose from. If you are looking for the best cotton nightgown, then this post is where your search ends. To make your wardrobe summer-ready, here we have rounded up a list of the 10 best cotton nightgowns that look minimal, feminine, and straightforward. You will find one that will suit your needs perfectly. Keep scrolling through to check out our top picks and pick one now!
10 Best Lightweight Cotton Nightgowns That You Can Wear All Night Long
If you are looking for something short and simple with fun prints, this quirky lightweight nightgown is a great choice. The fabric is comfortable and allows you to stretch your arms freely, without feeling constrictive. The functional slip-on design makes it easy to wear and take off, and it has moisture-wicking ability along with perfectly lined hems to keep you comfortable at night. Additionally, the mid-knee length and pullover style makes it suitable for all body types. If these reasons weren't enough to bag this nightgown, it is also machine washable and shrink-proof!
Pros
Durable
Comfortable
Shrink-proof
Slip-on design
Perfectly lined hems
Suitable for all body types
Cons
The prints may fade after a few washes
For women who love the elegance and generous coverage of a long nightgown, this one will make an excellent addition to your loungewear collection. The lightweight night dress is super casual and has long sleeves that will keep you warm without overheating and disrupting your sleep pattern. The gown is 100% organic cotton and has a pull-on closure, which provides a loose fit and is easy to wear. In addition, the fabric is not see-through or clingy, so you don't have to feel awkward or restless when you wear it at night.
Pros
100% organic cotton
Long-sleeves
Lightweight
Pull-on closure
Cons
May shrink after the first wash
This cotton sleepwear dress is quite popular amongst teens and young adults because of its simple style and cute silhouette. The fabric is 100% woven cotton, so it is stretchy, soft, and gentle on the skin. Also, it is sleeveless, which makes it comfortable and allows a full range of motion. The elegant Victorian design and beautiful floral embroidery along the hemline make it perfect for a good night's sleep. The nightgown ends around the knees, so it isn't too short and provides decent coverage. In addition to all the other great features, it also has a front button placket, a scooped neck, and free movement.
Pros
Machine washable
100% woven cotton
Sleeveless
Embroidered hems
Front button placket and scooped neck
Cons
Darker colors may fade after initial washes
Slip into a restful and sensational slumber with this comfy nightgown. The fabric is pure cotton, and the design is roomy, making it perfect for bedtime. The oversized nightshirt is breathable and allows maximum movement without bunching while you sleep. You can choose from various designs like adorable animal graphics or floral prints to add a dose of cuteness to your look. Additionally, the quality stitching is strong with a beautiful finish and won't fall apart after initial washes.
Pros
100% cotton fabric
Doesn't bunch
Stitching is designed to last
Has side pockets
Cons
The fabric may feel scratchy after a few washes
If you are a fan of lightweight nightgowns with a minimal design, this is the perfect one for you. The fabric is made from super breathable and breezy cotton, and it has a pretty lace trim that runs along the hem of the gown. The Victorian sleeveless dress has a loose fit that suits all body types. It also features a V neck, a button-down front, and a length that reaches around the knees. This nightgown is the ideal loungewear for warm summer months and can be hand or machine-washed for easy maintenance.
Pros
Lightweight
Victorian pattern
Lace trim hem
Button-down front
Cons
Some may not find it stretchable enough
This innocent and elegant design is perfect for warm summer nights! It has a feminine edge in the form of a lace collar and a beautiful Victorian ruffle detailing. The fabric is 100% cotton, which makes it soft and gentle against the skin. The nightgown is lightweight and breathable, and it will keep you cool and encourage a restful slumber. The nightgown also features a scooped neckline, front button plackets, and a length that hits you right around the knees. In addition, you can choose from a variety of pastel shades that are charming and in vogue.
Pros
Breathable
Lightweight
Scooped neckline
Sleeveless
Cons
The fabric may bunch when you are sleeping
This elegant and conservative Victorian number is definitely taking the internet by storm and rapidly becoming a crowd favorite. Its stunning features include frilly trims above the hem, a knotted neckline, an elastic waistband drawstring, and a ruffled hem that hits slightly above the ankles. The skin-loving fabric is s soft and quite gentle on the skin, making it great to lounge around the house and sleep in. The nightgown provides generous coverage and allows free movement, so you can move your arms without feeling restricted.
Pros
Loose fit
Short sleeves
Classic Victorian style
Suits all body types
Available in different colors
Cons
The seams may be weak and come apart after a few washes
You don't have to worry about being uncomfortable and tossing in your sleep with this comfy nightgown. This crisp cotton nightgown has long sleeves made from pure cotton, so the fabric is soft and non-shrinkable. The design features a pullover style which makes it easy to put on and take off, and the material is thick and versatile so that it can be worn all year round. The A-line pattern also features long sleeves that can be rolled up during warmer months. Offering the right amount of stretch, it is suitable for many body types, and the nightgown is available in sizes ranging from small to X-large.
Pros
Non-billable fabric
Stretchable
Fun and quirky prints
Suitable for all seasons
Long sleeves
Cons
Some may find the hem crooked
If Victorian nightgown styles are what you love, this one will make a great addition to your wardrobe. It is made from cotton, which makes the fabric extremely soft and lightweight. Also, you won't feel overheated or constricted with this nightgown as it allows free movement and is highly breathable. The classy nightgown features a square neckline lined with cute lace ruffles, which can also be transformed into an over-the-shoulder style. It also has cute puff sleeves and full-length décor that makes casual loungewear look mighty classy!
Pros
Soft and breathable
Cute lace detailing
Square neckline
Lightweight
Cons
It may not be a 100% cotton
This flexible nightgown design is perfect for a cozy night lounging around the house or for a slumber party. They are designed to be oversized, so ensure that you size down when you choose a fit. The fabric is made from 100% double-brushed cotton jersey, which delivers a gentle touch to the skin without feeling itchy. The gown also has short sleeves that allow easy movement and keep you from overheating. The stylish fit features an A-line durable pattern and has a rib-knit crew neck flattering on everybody.
Pros
Comfortable and soft
A-line silhouette
Durable
Machine washable
Cons
Some may not find it flowy enough
Now that you know the top lightweight women's cotton nightgown available online, you have to understand some key features that will allow you to select a piece that meets all your preferences.
How To Buy The Best Lightweight Cotton Nightgowns
This is one of the main factors that you should look for when choosing a nightgown. For instance, if you are not a fan of long sleeve nightgowns, you must look for short sleeves or sleeveless pieces as they will make you feel good. It is also essential to choose loose nightgowns and allow free range of movement; these two factors will also ensure maximum comfort.
If a nightgown's aesthetic is important to you, choosing the right color can boost your appearance. Some brands offer various prints and solid colors that look great on everyone, so you can choose nightgowns that are not the basic black or white hues and have some fun with quirky designs and pastel colors.
When choosing nightgowns, always consider your height and the length you will be comfortable with. For example, if you want loungewear to wear during the day, then look for gowns that end at the knee; if you are looking for nightgowns to sleep in, then look for loose pieces that end just above the ankles.
Comfortable nightwear is crucial for a good night's sleep. With so many options available, purchasing the best lightweight cotton nightgowns can be a tricky and overwhelming decision. However, your loungewear does not have to make you look boxy, dull, or as if you live under a bridge. Various prints, colors, and patterns are available that will make your wardrobe summer-ready. You can have fun and make it as flirty and stylish as you want. These nightgowns are lightweight, durable and suitable for all body types.
Why Trust StyleCraze?
Priyam Gupta has a deep interest in fashion. She carefully listed the best lightweight cotton nightgowns after closely reviewing user feedback and product review on multiple forums and brand websites. The lightweight cotton nightgowns listed in this post are made from comfortable fabric that allows you to stretch your arms freely without feeling constrictive.
Frequently Asked Questions
What are the benefits of wearing cotton at night?
Cotton is a lightweight and breathable fabric. It is hypoallergenic and ideal for even the most sensitive skin. Therefore, wear cotton at night to have a good night's sleep.
Do cotton nightgowns shrink?
Yes. Cotton nightgowns can shrink with daily use.
Is it comfortable to sleep in a cotton nightgown?
Yes. Cotton allows easy air flow, so sleeping in a cotton nightgown is comfortable.
Are cotton nightgowns good for an elderly woman?
Yes. Cotton is a lightweight fabric that sits gently on the elderly skin. The flowy material allows easy air passage and body movements. Also, the soft fabric does not irritate mature skin. So, cotton nightgowns are good for an elderly woman.
Do women prefer to wear cotton, satin, or nylon pajamas?
Nylon pajamas are lightweight and water-resistant. But they tend to deteriorate faster than the other two. Satin pajamas are soft, but snag quickly and are difficult to sew. On the other hand, cotton pajamas are breathable, soft, and lightweight clothing pieces that are durable and easy to maintain. Therefore, cotton pajamas are the best bet.
What is the difference between sleeping in a long cotton t-shirt vs. a nightgown?
Sleeping in a long cotton t-shirt or a nightgown offers the same comfort level. They feel soft on your skin and promote good sleep. However, a nightgown has a flowy structure, which is preferable to many.
Recommended Articles
The following two tabs change content below.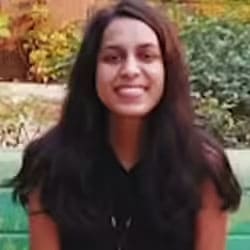 The day Priyam learned that having strong opinions about everyday products can be a full-fledged writing career was the greatest...
more