10 Best Loreal Skin Care Products of 2018
L'Oreal is the world's largest cosmetic and beauty company present in 130 countries across 5 continents. The brand is endorsed by leading celebrities from various parts of the world. It has some of the most amazing and high quality products under its name. Today we are discussing some of the best skin products from this renowned brand.
Loreal Skin Care Products:
1. L'oreal Paris Dermo Expertise Youth Code Youth Booster Serum:
L'Oreal Paris Dermo Expertise Youth Code serum claims to give you an instant boost of youthfulness. You need not more than 2 to 3 drops of this serum to cover the entire face. The product is known to show instant results and provides an instant glow to the skin. The serum instantly absorbs in the skin and makes it look younger and luminous. Regular application of this serum even improves the texture of the skin and makes it satin smooth. This definitely the top ranking loreal skin product till date.


2. L'oreal Paris Dermo Expertise Pearl Perfect Scrub:
This is one of the best scrubs in the market. The gentle exfoliating beads of this scrub help to unclog the pores and clear the dirt and impurities from skin to reveal a radiant complexion. Regular application of this scrub minimizes the pores and gives a brighter and lighter skin tone.


3. L'oreal Paris Dermo Expertise Pearl Perfect Night Cream:
L'Oreal Paris Dermo expertise pearl perfection night cream is especially designed for night usage to lighten skin and reduce brown spots. Its advance melanin block regulates the production of melanin, which prevents skin darkening and brown spots giving a fair and healthy skin with every use. It even contains Vitamin E which fights the free radicals and protects the skin from UV rays, stress and pollution. It reduces pores and evens out the skin tone.


[ Read: Loreal Makeup Products ]
4. L'oreal Paris Dermo Expertise Youth Code Rejuvenating Anti-Wrinkle Day Cream:
This cream is meant for women aged 35 or more. This anti-ageing cream helps to reduce fine lines and wrinkles and replenishes the skin to add glow to the skin. The cream has a lotion like consistency which does not feel heavy at all and absorbs easily in the skin without leaving any greasiness behind. It adds an instant glow to the skin and gives a youthful appearance.


5. L'oreal Dermo Expertise HydraFresh All Day Hydration Aqua Essence:
L'Oreal Dermo Expertise Hydra Fresh all day hydrating aqua essence is a water based cream which gets absorbed in the skin within seconds and provides required hydration to the skin. It contains essentials minerals including calcium, magnesium, Vitamin C, E and B5. Its seals the moisture in the skin and keeps the skin well moisturized for at least 5 hours and making it skin smooth and supple.


6. L'oreal Paris Dermo Expertise Youth Code Luminize Moisturising Day Cream:
This is a luxurious moisturizing day cream which is meant for women aged between 25 and 35. It is enriched with Lumi-GenTM technology which illuminates the skin tone and keeps the skin hydrated and velvety smooth. It helps to even out the skin tone and reduces skin imperfections like dark spots and blemishes. The product reduces dark circles with persistent usage and prolongs the appearance of wrinkles in the long run. Thus, it renews the tired skin and recovers its youthfulness.


[ Read: Loreal Lipstick Shades ]
7. L'oreal Paris Dermo Expertise Hydrafresh Instant Freshness Foaming Gel:
Hydrafresh foaming gel is enriched with vitamins and essential minerals which effectively removes makeup and cleanses the skin of it impurities. The face wash comes in unique clear gel formula which foams when coming in contact with water. The foaming gel immediately refreshes the skin making it soft and supple. It does not make the skin dry post application.


8. L'oreal Go 360 Clean Deep Exfoliating Scrub:
Go 360 Degree Clean offers a complete range of high foam cleanser that comes with a cute scrublet to clean the skin. It contains gentle apricot beads and salicylic acid which exfoliates the skin to reveal a perfectly clear and smooth skin. The foamy exfoliating gel lathers well and effectively cleans the skin off oil and grime. It even shrinks the pore size and improves the skin surface with regular usage.


[ Read: loreal facewash ]
9. L'oreal White Perfect Laser Whitening Day Cream Spf 19pa+++ :
White Perfect laser SPF 19+++ reduces the melanin level in the skin by neutralizing the melanin production at the source. The full spectrum UVA and UVB filters prevent spots and skin darkening. It hydrates the skin and evens the skin tone. The cream provides instant freshness to the skin and keeps it supple and smooth.


10. L'oreal Dermo Expertise Revitalift Rejuvenating Home Facial Anti Wrinkle Firming Stretch Tissue Masks:
This is a unique face masks which acts like a facial to revive the skin in just 15 minutes. The mask makes the skin smooth and lifts the face counter to make the skin younger looking. It improves the skin elasticity and reduces fine lines and wrinkles to make the skin more. Apply it regularly for 4 weeks to get a visibly younger looking skin.
*Subject to Availability
So which one of these loreal skin care products have you fallen in love with? Please share your comments below.

The following two tabs change content below.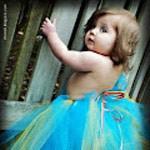 Latest posts by Arshi Ahmed (see all)