11 Best Walking Shoes For Seniors To Keep Them Active
Help your loved ones get more confident on their feet and also relieve orthopedic pain.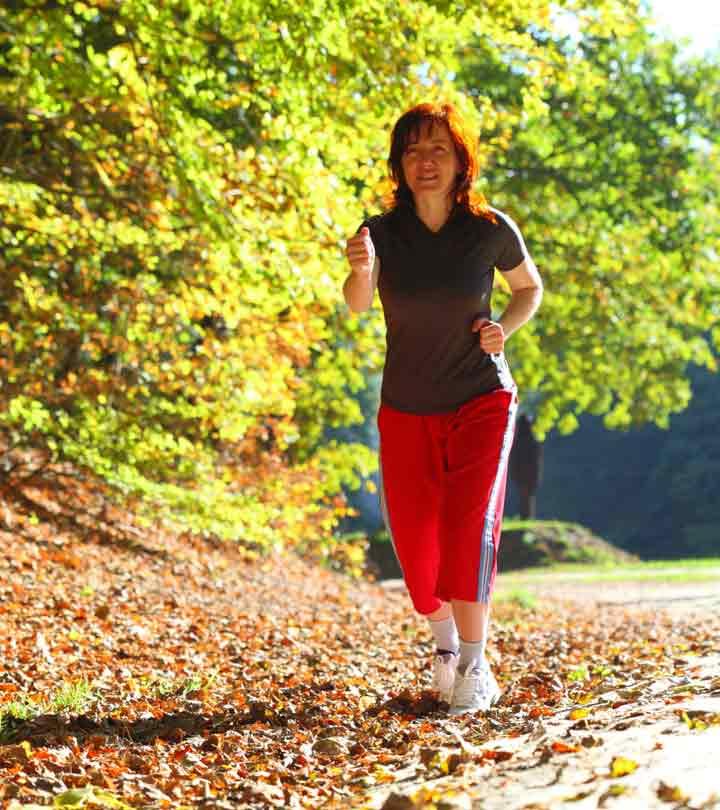 The process of aging brings with it some unwelcomed experiences that make us worried and wary of our own bodies. As we become older, our feet lose mobility and make it difficult for us to walk frequently, and may even reduce our urge to walk at all. With the help of the best walking shoes for seniors, we can, however, make it easier for elders to walk in order to maintain good health. In fact, no matter what your age is, a few moments of brisk walking or short hiking on a regular basis can help you maintain good health and can keep your heart pumping. While you can use your favorite pair of running shoes for walks in the park, you should be aware that the finest walking shoes for the elderly are not the same as regular sneakers.
Bunions, achy joints, plantar fasciitis, and other foot disorders are common in older people. They put a lot of strain on your feet, which can be mitigated by adding elements like suitable cushioning, stability, and comfort to your footwear. Check out these finest walking shoes for seniors that would keep your feet safe and healthy if you want to get rid of your unpleasant shoes and add a spring to your stride.
Stride With Pride With The 11 Best Walking Shoes For Seniors
Pros
Lightweight
Comfortable
Breathable material
Arch-support design
Non-slip
Easy to clean
Available in 5 colors
Cons
None
Price at the time of publication: $38.99
Pros
 Removable insoles
 Anatomical arch support
 Unique ortho-cushion system
 Moisture-wicking materials
 Spacious toe-box for swollen feet
 Foam padding for protection
Cons
 Might take some time to break in
Price at the time of publication: $142.95
Pros
Easy to wear
Lightweight
Comfortable
Water-resistant
Slip-resistant
Removable memory foam
Cons
Price at the time of publication: $44.98
Pros
Long-lasting
Comfortable
Sturdy
Anti-slip
MemoryTech foam sockliner
Hook-and-loop closure
Cons
Price at the time of publication: $49.99
Pros
 Non-skid and eco-friendly
 Slip-on shoe without laces
 Latex arch insert for extra support
 Padded with memory foam insoles
Cons
 Might be slightly narrow for wider feet
Price at the time of publication: $33.14
Pros
Slip-on
Durable rubber outsole
Padded insole
Cushioned collar
Available in 15 colors
Cons
Size might run slightly big
Price at the time of publication: $49.28
Pros
Durable
Wide toe box
Shock absorption
Slip-resistant soles
Cons
Price at the time of publication: $79.89
Pros
 Adjustable strap closure
 Extra-cushioned insole
 Slip-resistant soles
 Cushioned collar and tongue
 Soft brushed nylon padding
 Available in 3 color options
Cons
 The back heel might be slightly short for some.
Price at the time of publication: $80.6
Pros
Comfortable
Lightweight
Easy on and off
Stretchable fabric
Free foam footbeds
Air infused outsoles
Machine washable
Cons
Might be slightly less supportive
Price at the time of publication: $51.73
Pros
 Waterproof hiking shoes
 Durable PU-coated leather
 Vibram insole for stability
 Long-lasting on various trails
 Available in 3 designs
Cons
Price at the time of publication: $129.99
Pros
 Firm heel counter
 Removable insoles
 Ventilated mesh uppers
 Convenient strap closure
 Lightweight and breathable shoe
Cons
 The gel inserts take some effort to slide into the shoes.
Price at the time of publication: $127.89
If there's one thing we hate more than walk-induced leg pain, it is to get blisters or other regrets that come along with the wrong pair of shoes. Here are a few key points to note while selecting the right walking shoes for seniors.
Things To Know About Aging Feet
Since our feet are the base of support, keeping them well-protected by wearing the right footwear is essential. As we age, the condition of our feet tends to deteriorate. This calls for more attention in order to keep them functioning properly. Here are some factors that have an impact on aging feet:
With age, we tend to store extra weight that causes strain on our feet and joints, which further results in pain and discomfort during any activity.
The fat padding under the feet diminishes with age or if you lose weight. The reduction of the fat padding results in less shock absorbency, which could result in pain and other health conditions.
Health issues like diabetes or other conditions that are neuropathic in nature can cause poor circulation among aging individuals. This can make the feet swell up.
Calluses, corns, bunions, hammertoes, etc. are more prominent with age and require extra care. Comfortable shoes that do not trigger or cause more pain to the feet are one way to keep the problem from getting worse.
How To Choose The Best Walking Shoes For Seniors
Walking shoes are items you need to invest in for the sake of your own comfort, more so when you grow older. The ones with better padding at the base, arch support, spacious toe room, and comfortable closures should be what you look for when buying a pair of walking shoes.
You'd definitely not want to be held down by the shoes you wear. Therefore, always opt for a lightweight pair of shoes that help in making better movements without straining or adding weight on your legs. Heavy shoes may end up pushing your calf muscles to put more pressure on your legs, resulting in post-activity foot pain.
A good walking shoe comes with a bit of toe room and a wider fit in general. This allows you to be comfortable when you go on your daily strolls. A spacious toe-box is suitable for flat feet and wide enough to not cause a hint of discomfort.
A good walking shoe should have a generous amount of padding and arch support at the base as well as near the ankles. A cushiony upper also matters because it ensures proper support to the bridge of your foot.
Why Trust StyleCraze?
Priyam Gupta is a fashion enthusiast who enjoys compiling relevant information and thoroughly reviewing products. She understands that most seniors want to live a happy and active lifestyle, and with a good pair of walking shoes, they will walk for longer and won't need much help. She checked thousands of online reviews and feedback on different platforms to pick the best products for seniors that will help them stay active and be confident.
Frequently Asked Questions
Are Hoka shoes good for seniors?
Hoka is a brand that makes comfortable, high-quality shoes for anyone and everyone. If you're into chunky designs, you should give them a shot. Though they have enough cushioning in the heel, it is safe to assume that they are made for runners and aren't inherently walking shoes.
Are flip-flops bad for seniors?
Yes, especially if you are planning to use them for long walks. They are not too stable and lack the kind of support you need. They are also prone to slippage, toe blisters, and exacerbating joint pain if worn for extended periods.
Are Skechers' senior walking shoes good for the elderly?
As long as they provide enough cushioning, better traction, and support like any ordinary walking shoe, you can opt for a pair of Skechers walking shoes.
What is the most comfortable walking shoe for seniors?
The Lancrop and Adidas Ultraboost 20 Shoes are the best comfortable walking shoe for seniors as the shoes are flexible and have a soft lining and padded insoles for extra support and grip.
Recommended Articles