Beautiful Good Night Messages For Friends To Cherish The Bond
Express your feelings and recharge your friend's mood, as it could mean the world to them.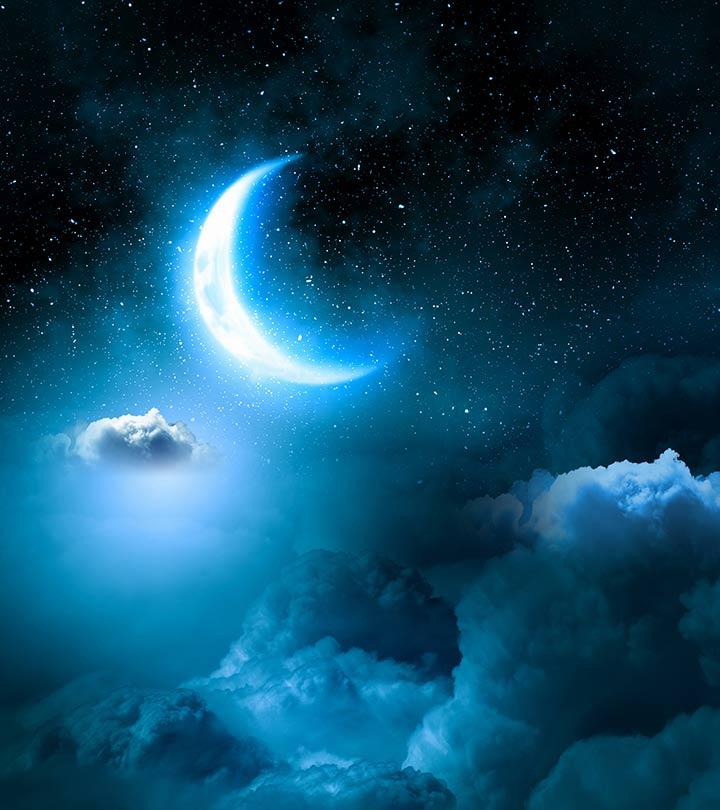 A beautiful good night message for friends is the best way to express all the feelings you have for them and fill them with positivity. It can help your friend forget about the whole day's toxicity and relish the beautiful and well-meaning message from you. As we rarely wish each other a good night's sleep these days, let us send a beautiful good night message to a friend and make them happy. The heartfelt words you use to show your support and appreciation may recharge your tired pals' batteries and make the friendship bond grow stronger. Thanks to mobile phones and social media platforms, communication and sending a message to a friend has become simple, easy, and fast. Your friend is just a click away from you. So, what are you waiting for? Use the good night messages we have listed in this article to express your warm feelings and build a better connection with your friend. Scroll down!
Best Heart Touching Good Night Messages For Friends
The day is over; the evening has just withered like a beautiful rose. So, all you have to do is fall asleep and let yourself be rocked in the arms of heavenly clouds, rest in a deep and restful sleep so that you wake up in a good mood. May this little message make you sleep like a good child.
With the feeling of love and gentleness, we present you with the most amazing good night message for a lovely friend. So, read on and take some inspo!
Sweet Good Night Message For A Friend
Searching for a cute good night message for friends? Text away these mentioned below. They will emerge as that most sought-after heart balm we all need every night.
I wish God to hold you tight. I hope the angels will keep you bright. To make sure you feel good, I'm going to wish you a good night.
If my love can help you have a great night, then I send it to you with all my heart.
I send you two angels to watch over you while you are in a dreamy world! Good night, bestie!
Before you go to bed, look out your window, and the stars you will see are the thousands of hugs I send you.
You are the moon that lights up the sky at night; you are that star that shines brightly; you are that girl who was blessed in the moonlight. Good night, best friend!
Enjoy the nice cool breeze and sleep well tonight! Good night!
Dear friend, I send you my loving thoughts to wish you a good night."
My compadre, without you, I would be lost. May your night be peaceful, sweet, and full of serenity.
The weight of a message is so light that I can load it with love and tenderness to make sure you have the sweetest of nights. Sleep well.
You may be far from me tonight, but I do not forget, as I do every night, to wish you the most beautiful night, full of starry dreams. I miss you, bud!
I thought I was the most unforgettable soul in the world, but then you happened and made me feel like the luckiest being! Thanks a ton for being my best buddy!. Good night!
Inspirational Good Night Messages For Friends
Tell your dear friends that you care for them. Do it with some thoughtful good night wishes! Don't worry; I shall help you with this. Below are many adorable messages you could send to your friend to inspire and make them smile before they fall asleep.
As the sun sets, lovers send each other hugs and kisses while friends send warm wishes. Hope this night brings you some good karma that will encourage you to make all dreams come true. Good night.
I shall always be there for you to remove all the dark clouds above your head and gather all the happiness you need. Good night!
I could have sent you a funny joke, an inspirational statement, or a sweet message. Yet I have decided to remind you that we are the closest friends. Good night.
You have the patience to have me, and that is why I rush to you when I need someone to converse with. Very much obliged to be your friend. Good night, my perfect pal!
Close your eyes, I will hold you tight, and I guarantee you that I will protect you for the rest of your life too. Good night!
Good Night Message For A New Friend
Want inspiration for writing a good night message for friends that are new? Below are some nice ones to wish them a good night with words of love and tenderness:
With these few words filled with friendship and affection, I wish you a sweet night full of stars and happiness. Fall asleep with your heart in peace and have your sweet dreams.
Hope you have the best sleep tonight. I feel so happy to think that tomorrow will be a new day in my life with you still in it. Goodnight, companion!
You and I are two souls made for each other and destined to be there for each other forever. Together, we will make the greatest pair to achieve all goals. Good night!
I come to wish you a beautiful and good night, populated with sweet dreams. Night night, friend!
Thank you for your friendship; the day has been unforgettable. Good night, my friend!
Within this short period, we became such good friends. Hope we stay forever like this. Good night, my best pal!
I hope you're not asleep yet; I just wanted to wish you a good night! Sweet dreams, friend!
If you feel lonely tonight, look outside; all the stars of this beautiful night bear witness to my friendships for you. I send you lots of hugs to wish you a wonderful night.
It's time to fall asleep, so I'm sending you this message to wish you a good night.
For you, my new friend, I send you a big hug illustrated with a thousand good wishes. May you have a pleasant and soothing sleep. Good night!
Just a little message to wish you a good night. I hope you are doing well. Sleep tight, my friend!
I just wanted to tell you how much I thought about you; I miss you, my dear friend. Good night!
As I passed through our newly discovered favorite restaurant, I immediately thought of you, so I wanted to take the opportunity to wish you a perfect night as well. Have sweet dreams!
I hope we can continue to be great friends for the rest of our lives. Good night, my new pal!
Funny Good Night Messages For Friends
A good night message for friends can be absolutely funny too. We have mentioned a few that should help you make your pals laugh hard before they hit the bed.
Do you want to meet Prince Charming? Then go to sleep! Good night
Do you want to be handsome, rich, smart, and sweet? Go to bed! Sweet dreams…
If your batteries are dead, go, connect to your bed! Good night.
You are so beautiful, intelligent, exceptional, and … Ah damn, I got the wrong number … Good night!
One day I will rule the world! Until then, I'll go to bed. Good night.
Don't forget to pray tonight because God has to wake you up in the morning. Sleep well, my lazy compadre!
Don't forget to include me in your dreams and make that dream fun, for I know you can't do that! I love you, good night.
All the waves of the sea, all the scents of flowers, and all the angels of paradise are gathered around my bed to say goodnight. You will have to sleep alone tonight. Night Night!
I know you had a difficult day. I wish for a wonderful night full of sweet dreams. If you think of me, then you will dream of an angel!
Besides breathing, sleeping seems to be the only good thing you are good at. Good night, lazy head!
Infographic: More Sweet And Funny Good Night Messages For Friends
Sending simple and funny goodnight messages to your friends can make them smile and help them get a peaceful night's sleep. While you may not talk to your friends every day, a sweet message at the end of the day will let them know that you care about them and they are in your thoughts.
Check out the infographic below for some more messages you can send them to cap off their day!


Do you miss your friend and wonder if they are doing fine? The stress of daily life can get in the way of staying in touch with your friends. A beautiful good night message for your friend can make them forget all the day's burden and strengthen the bond between you both. With uninterrupted access to social media, you can easily send your favorite message to your friend with the click of a button. A sweet or funny message is a tiny reminder that you think about them every day, no matter where you are and what you do. Share some of the beautiful messages mentioned in this article and make your friend smile.
Frequently Asked Questions
 Are there any good night wishes that can make friends feel appreciated and loved?
Keep in mind your tone and the kind of expression your friends are comfortable with so that you can share your wishes and messages without overwhelming them. You can pick from the following messages that have a neutral tone:
You've worked hard today, as you always do. I hope you enjoy a restful night, just as you are worthy. Sweet dreams.
I hope you remember you can always count on me when you need a helping hand or a shoulder to cry on. Now set your worries aside and get some sleep. Good night!
Let's get together more often and have fun as we did today. Good night!
Is it okay to send a good night message to a friend every day?
This depends on the bond you share with that friend. Sending such a message every night may make them see you as clingy, if you aren't very close. You can share such messages with them once a while when you find something particularly share-worthy. However, with your really close friends, you can send good night messages every day – you will probably end up bantering, laughing, and having a fun time with them over text.
What are some creative good night messages for friends?
If you want to get super creative with your good night messages, write an acronym poem using the letters of their name. For example:
Jude – J for Joy, U for Understanding, D for Dependable, and E for Empathetic. You are made of all the right ingredients I need in a friend!
You can also make memes and GIFs out of their pictures as there are plenty of free apps available these days. You can use captions such as:
Every tall girl needs a short best friend.
Good friends don't let you do dumb things alone.
I can't tell what's better – our friendship or our makeup!
How can I make my good night message more personal for my friends?
Think back on all the good times you shared and the conversations that brought you closer. These things will help you reflect on what you appreciate about them. You can then express your gratitude for their kindness and your hopes and prayers for them.
How do you write a good night message to someone who is having a tough time?
You need to be sensitive when trying to encourage someone going through tough times. Don't simply say that everything will get better, it's not a big deal, everyone deals with such issues, or that you know they are strong enough to get through it. They know those things too. Instead, just let them know you are there for them if they need a reliable friend. You can suggest going out to do things together if they are up for it. Do not sound pushy. Let them know they can deal with things their way and that you are ready to assist them if they need it.
What are some good night messages to send to a long-distance friend?
In a long-distance friendship, you both probably have gone days without knowing what each other's day-to-day life is like. Simply send them the smallest updates or share your favorite movies, books, music recommendations, and excerpts from them as your good night message. For example:
"The beautiful thing about friends? They can tell when you don't wanna talk, and they don't push it". This line from the book "The Hate U Give" reminded me of you.
I watched this drama called "Because This Is My First Life" and the friendship between the characters is so beautiful. We should watch it together when you visit! Miss you. Good night.
I got a new job and started today. It was nice. I wish you were here so we could celebrate. Missing you. I hope you're eating well and taking care of yourself. Good night.
Wish your family and friends good night with these heartfelt messages, quotes, and wishes featured in this video. Check it out!