Good Night Message For Friends: May The Sheep You Count Tonight Be Fluffy!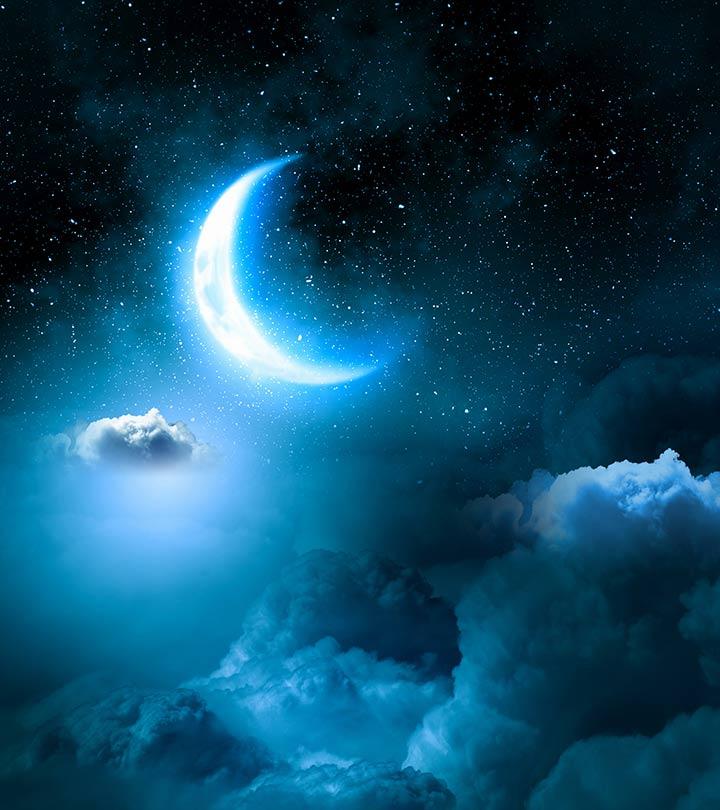 You don't know what tomorrow has in store. So, let's take advantage of this present moment to express all the warm feelings we have for our friends. A beautiful good night message for a friend can help them drain out the whole day's toxicity. So, why not try that? Your friend will be glad to receive such a message, especially since these days we rarely wish each other a good night's sleep. So. without any further thought, send away a nice good night message for friends, for the heartfelt words that you use are important for recharging your tired pals' batteries and replenishing the energy levels. This will ultimately allow both of you to stay together forever. Thanks to mobile phones and multiple social networks, sending a little message to a friend has become simple, easy, and fast. So, let's read on!
Best Heart Touching Good Night Messages For Friends
The day is over; the evening has just withered like a beautiful rose. So, all you have to do is fall asleep and let yourself be rocked in the arms of heavenly clouds, rest in a deep and restful sleep so that you wake up in a good mood. May this little message make you sleep like a good child.
With the feeling of love and gentleness, we present you with the most amazing good night message for a lovely friend. So, read on and take some inspo!
Sweet Good Night Message For A Friend
Searching for a cute good night message for friends? Text away these mentioned below. They will emerge as that most sought-after heart balm we all need every night.
I wish God to hold you tight. I hope the angels will keep you bright. To make sure you feel good, I'm going to wish you a good night.
If my love can help you have a great night, then I send it to you with all my heart.
I send you two angels to watch over you while you are in a dreamy world! Good night, bestie!
Before you go to bed, look out your window, and the stars you will see are the thousands of hugs I send you.
You are the moon that lights up the sky at night; you are that star that shines brightly; you are that girl who was blessed in the moonlight. Good night, best friend!
Enjoy the nice cool breeze and sleep well tonight! Good night!
Dear friend, I send you my loving thoughts to wish you a good night."
My compadre, without you, I would be lost. May your night be peaceful, sweet, and full of serenity.
The weight of a message is so light that I can load it with love and tenderness to make sure you have the sweetest of nights. Sleep well.
You may be far from me tonight, but I do not forget, as I do every night, to wish you the most beautiful night, full of starry dreams. I miss you, bud!
I thought I was the most unforgettable soul in the world, but then you happened and made me feel like the luckiest being! Thanks a ton for being my best buddy!. Good night!
Inspirational Good Night Messages For Friends
Tell your dear friends that you care for them. Do it with some thoughtful good night wishes! Don't worry; I shall help you with this. Below are many adorable messages you could send to your friend to inspire and make them smile before they fall asleep.
As the sun sets, lovers send each other hugs and kisses while friends send warm wishes. Hope this night brings you some good karma that will encourage you to make all dreams come true. Good night.
I shall always be there for you to remove all the dark clouds above your head and gather all the happiness you need. Good night!
I could have sent you a funny joke, an inspirational statement, or a sweet message. Yet I have decided to remind you that we are the closest friends. Good night.
You have the patience to have me, and that is why I rush to you when I need someone to converse with. Very much obliged to be your friend. Good night, my perfect pal!
Close your eyes, I will hold you tight, and I guarantee you that I will protect you for the rest of your life too. Good night!
Good Night Message For A New Friend
Want inspiration for writing a good night message for friends that are new? Below are some nice ones to wish them a good night with words of love and tenderness:
With these few words filled with friendship and affection, I wish you a sweet night full of stars and happiness. Fall asleep with your heart in peace and have your sweet dreams.
Hope you have the best sleep tonight. I feel so happy to think that tomorrow will be a new day in my life with you still in it. Goodnight, companion!
You and I are two souls made for each other and destined to be there for each other forever. Together, we will make the greatest pair to achieve all goals. Good night!
I come to wish you a beautiful and good night, populated with sweet dreams. Night night, friend!
Thank you for your friendship; the day has been unforgettable. Good night, my friend!
Within this short period, we became such good friends. Hope we stay forever like this. Good night, my best pal!
I hope you're not asleep yet; I just wanted to wish you a good night! Sweet dreams, friend!
If you feel lonely tonight, look outside; all the stars of this beautiful night bear witness to my friendships for you. I send you lots of hugs to wish you a wonderful night.
It's time to fall asleep, so I'm sending you this message to wish you a good night.
For you, my new friend, I send you a big hug illustrated with a thousand good wishes. May you have a pleasant and soothing sleep. Good night!
Just a little message to wish you a good night. I hope you are doing well. Sleep tight, my friend!
I just wanted to tell you how much I thought about you; I miss you, my dear friend. Good night!
As I passed through our newly discovered favorite restaurant, I immediately thought of you, so I wanted to take the opportunity to wish you a perfect night as well. Have sweet dreams!
I hope we can continue to be great friends for the rest of our lives. Good night, my new pal!
Funny Good Night Messages For Friends
A good night message for friends can be absolutely funny too. We have mentioned a few that should help you make your pals laugh hard before they hit the bed.
Do you want to meet Prince Charming? Then go to sleep! Good night
Do you want to be handsome, rich, smart, and sweet? Go to bed! Sweet dreams…
If your batteries are dead, go, connect to your bed! Good night.
You are so beautiful, intelligent, exceptional, and … Ah damn, I got the wrong number … Good night!
One day I will rule the world! Until then, I'll go to bed. Good night.
Don't forget to pray tonight because God has to wake you up in the morning. Sleep well, my lazy compadre!
Don't forget to include me in your dreams and make that dream fun, for I know you can't do that! I love you, good night.
All the waves of the sea, all the scents of flowers, all the angels of paradise are gathered around my bed to say goodnight. You will have to sleep alone tonight. Night Night!
I know you had a difficult day. I wish for a wonderful night full of sweet dreams. If you think of me, then you will dream of an angel!
Besides breathing, sleeping seems to be the only good thing you are good at. Good night, lazy head!
So, folks, can we agree with the point that a good night message for a good friend is of utmost importance, just like hanging out with them at the cafe, or partying with them at the pub, or hitting those pleasant beaches together? Well, then, go ahead and make the best use of all the examples we mentioned above and bring that beautiful smile to your mate's face. Also, given the COVID-19 pandemic, exchanging a few texts before you get your beauty sleep was one way to keep your bond strong since hanging out is risky now. So, make sure you stay connected to your buddies through some nice, warm, and witty good night messages!
The following two tabs change content below.