10 Best Ayurvedic Shampoos to Try in 2020 that Prevent Hair Fall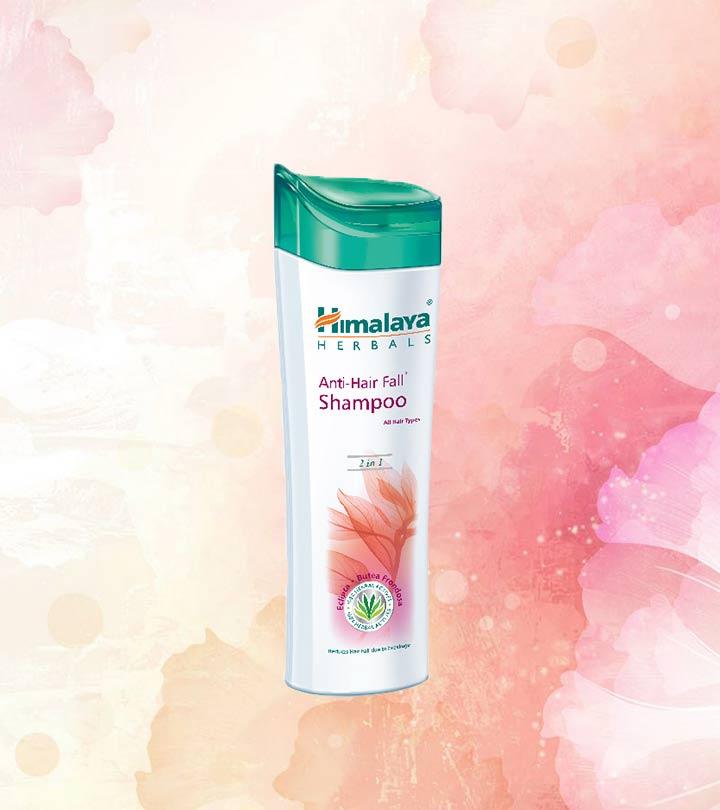 Ayurveda is a system of traditional medicine native to the Indian subcontinent. This ancient form of alternative medicine is also known as the science of self-healing. It incorporates the use of natural herbs to heal ailments as well as issues concerning the health of your skin and hair. Not only are these Ayurvedic remedies completely natural, but they also do not contain the harsh chemicals that most hair care products do. Following, I've put together, a list of 10 Ayurvedic shampoos that help curb hair fall.
Top 10 Ayurvedic Shampoos For Hair Fall 
Product Description
Patanjali's Kesh Kanti Hair Cleanser With Milk Protein helps treat dryness and dandruff while also curbing hair fall. It contains ingredients like bhringraj, myrtle, shikakai, reetha, emblic myrobalan, neem, Indian valerian, turmeric, and bakuchi which work together to disinfect your scalp and strengthen the roots of your hair. This helps put an end to hair fall while also preventing premature graying.
Pros
Comes through on its claims.
Budget-friendly.
Does not dry out your hair.
Does not contains SLES.
Suitable for people with sensitive scalps.
Good packaging.
Has a pleasant fragrance.
Cons
[ Read – Full Range of Patanjali Products For Women ]
Product Description
Khadi's Amla And Bhringraj Shampoo claims to curb graying, dandruff, and hair fall. Bhringraj and amla, which are the active ingredients in this shampoo have excellent hair tonic-like properties which help maintain the health of your hair. The shampoo also contains reetha which is a natural cleanser.
Pros
Easily available.
Contains natural ingredients.
Effectively cleanses hair.
Curbs hair fall.
Free of sulfates and parabens.
Cons
Ayurvedic shampoos tend to make the hair dry. However, Kesh King's Anti-Hairfall Shampoo reduces hair fall without drying out your hair and makes it silky, shiny, and smooth. This anti-hair fall shampoo is formulated with 21 organic herbs, including Bhringraj, Methi, and Aloe Vera, and helps curb hair fall. It is certified by International Hair Institute, hence proving the efficacy in treating hair fall. This shampoo makes your hair look beautiful and smooth and adds more volume to it. It is lightweight and has a strong yet pleasant fragrance.
Pros
Lightweight
Made of all-natural ingredients
Budget-friendly
Clinically proven
Has a pleasant fragrance
Suitable for sensitive scalp
Cons
Product Description
Shahnaz Husain's Shamla Plus Scalp Cleanser contains the goodness of amla. This ingredient boosts the shampoo's cleansing abilities to give you soft, buildup-free hair. The product helps strengthen your follicles while also clearing dandruff. It also helps nourish your hair shafts and restore hair health.
Pros
A little goes a long way.
Curbs hair fall.
Increases hair volume.
Prevents dandruff and itchiness.
Cons
Not budget-friendly.
Fragrance might be too strong for some.
Product Description
Sesa's Hair Protein Shampoo contains extracts of green apple along with avocado oil, sunflower oil, and vitamins E and C. These ingredients work together to strengthen your follicles and nourish your hair. This is one of the best ayurvedic shampoo for hair fall control while adding a healthy sheen to your hair.
Pros
Leaves your hair feeling squeaky clean.
Nice packaging.
It has a pleasant fragrance.
Increases hair volume.
Curbs hair fall.
Budget-friendly.
Cons
Product Description
Biotique's Bio Soya Protein Fresh Nourishing Shampoo contains a blend of pure soya bean protein, wild turmeric extracts, and Burberry. The product helps maintain the pH balance of your scalp while cleansing your hair. It also does not strip away the natural oils from your scalp. It helps prevent color fade and is safe to use on permed hair.
Pros
It does not strip away natural oils.
Budget-friendly.
Safe for color-treated hair.
Controls hair fall.
Travel-friendly packaging.
Cons
Contains sulfates.
It does not do much for hair volume.
Product Description
VLCC's Hair Fall Repair Shampoo is described as a revolutionary herbal combination of coconut and hibiscus. It claims to provide nourishment to the hair roots and follicles while its unique mineral content helps curb hair fall. The hibiscus extracts help promote the health of your hair while the coconut oil penetrates deep into the hair shafts to nourish them.
Pros
Effectively cleans hair.
Easily available.
Keeps hair hydrated.
Improves hair texture.
A little goes a long way.
It has a pleasant fragrance.
Comes through on its claims.
SLS-free.
Cons
Product Description
Himalaya Herbals' Anti-Hair Fall Shampoo claims to have a breakthrough 2-in-1 formula that helps reduce hair fall while providing your hair with the nourishment it needs to stay healthy. It helps maintain moisture balance which curbs hair fall caused by breakage. The shampoo contains Bringaraj and Butea Frondosa which stimulates your hair follicles to promote strong and healthy hair growth.
Pros
It has a pleasant fragrance.
Nice Packaging.
Budget-friendly.
Does not contain silicones, parabens, or SLES.
Curbs hair fall.
Cons
Dries your hair out if you don't condition.
Contains sulfates.
Product Description
Vaadi's Amla-Shikakai Shampoo for dandruff and hair fall control is a triple-action formula that helps promote scalp health while strengthening hair roots and deeply conditioning your hair. The shikakai and reetha in the formula are natural cleansers that will also keep your scalp free of infection. The amla in the shampoo helps stimulate hair growth while strengthening the follicles. This helps curb hair fall and promote healthy hair growth.
Pros
Leaves your hair feeling squeaky clean.
SLS-free.
Curbs hair fall.
Adds volume.
Cons
It can be drying.
It does not treat an itchy scalp.
Product Description
Trichup's Herbal Shampoo is enriched with natural ingredients such as henna and aloe vera. It provides your hair with the perfect balance of nutrients and moisture, revitalizing your scalp and hair follicles. The shampoo helps curb hair fall and promote healthy hair growth. This herbal formulation also claims to maintain optimum moisture balance.
Pros
Mild and suitable for sensitive scalps.
Has a pleasant fragrance.
Does not dry your hair out.
Does not contain harsh chemicals.
Safe for color treated hair.
Curbs hair fall.
Budget-friendly.
Cons
Does not cleanse well after an oil treatment.
Have to use a lot of product.
*Subject to Availability
Now that you know which are the best Ayurvedic anti-hair fall shampoos, it's time to dig deeper into the points that will help you find the most suitable product for you. Follow the guide given below to make an informed purchase.
Things To Consider When Buying An Ayurvedic Anti-Hair Fall Shampoo
Understanding the cause of your hair fall can help you zero in on the most suitable shampoo for your hair. Hair fall can be caused due to a scalp allergy, sensitivity, dandruff, weak roots, or environmental factors. Therefore, pick a product that can help in eliminating the problem thoroughly. Given below are some ingredients to look for based on your concern:
For Hair Strengthening: Look for a shampoo that contains sesame oil, coconut, oil, almond oil, or indigo.
For Inflammation And Allergies: Shampoos that contain essential oils rich in antioxidants. For example, grapeseed oil.
To Boost Blood Circulation: Ingredients like mint and ginger are recommended, which also help unclog hair follicles.
For Dryness: Hydrating ingredients like jojoba oil, avocado oil, and coconut oil work perfectly.
Before purchasing any natural or Ayurvedic shampoo, make sure that it is made with pure ingredients. It should not contain harmful additives like alcohol, sulfates, or parabens. These ingredients are used to increase the shelf life of hair care products, but they are incredibly damaging.
Recommended Articles
The following two tabs change content below.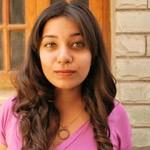 Latest posts by Meenal Rajapet (see all)