5 Best Temporary Green-Colored Hairsprays That Actually Wash Out
Make your tresses pop with a refreshing, temporary, vibrant hue of verdant green.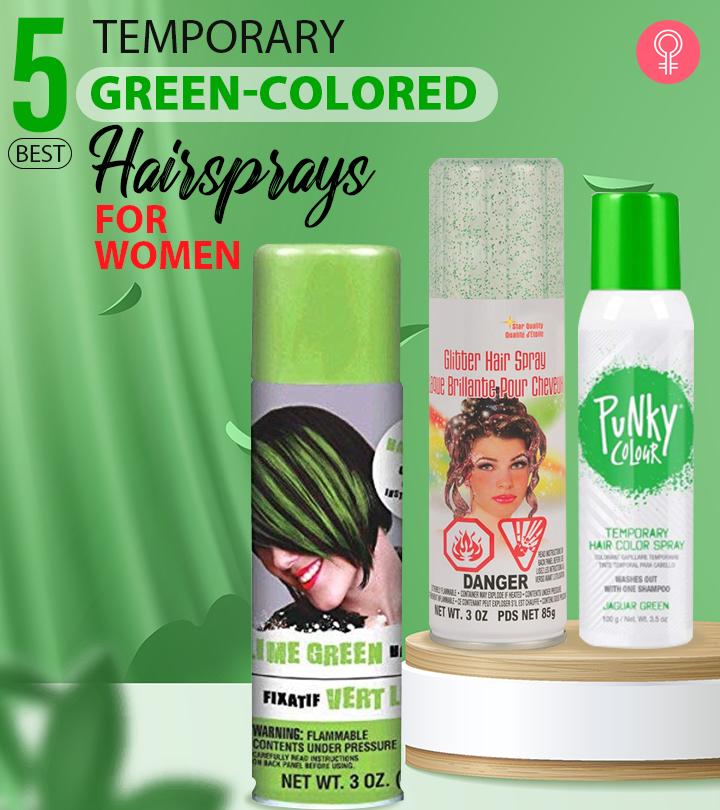 Experimenting with hair is all fun and games till it means permanent change. If you enjoy carrying funky hair colors but are not sure about doing it permanently, we have something that might interest you. Why don't you try a green hair spray that is all about the fun without any commitments? These temporary color sprays change your look and make you look sassier than ever. They deliver instant results and stay on till you shampoo your hair next. Go through the list to find the 5 coolest green hairsprays that will change your look instantly.
5 Best Green Hairsprays For Women
The bold jaguar green Punky Color Temporary Hair Color Spray has rich pigments that instantly create highlights and colorful streaks or an all-over dramatic effect, depending on your choice. This mess-free spray washes out easily in one shampoo session. It is crafted from superior grade ammonia-free ingredients to make it safe and irritant-free. The vivid color complements a variety of outfits and can be used for costume parties, holiday events, and festivals. The non-sticky, easy-to-spray product comes in travel-friendly packaging that can be used anywhere to change up your look instantly.
Pros
Non-sticky
Easy to apply
Washes off easily
Quick-drying
Cruelty-free
Travel-friendly
Cons
The lightweight formula of the Amscan Lime Green Hair Spray delivers full coverage and maximum color intensity to all types and lengths of hair. This non-damaging aerosol spray does not contain any bleaches or peroxides and washes out easily with shampoo and water. It can be used to match any costume or show team spirit by matching school colors.
Pros
Easy to use
Full coverage
Washes off easily
Hypoallergenic
Non-toxic
Cons
Chalky texture
Strong fumes while applying
The BTZ Color Bombz Zoner Green Hair Spray is formulated without tints and bleaches that damage the hair. It delivers a high color payoff to give the hair a vivid and vibrant shade of zoner green. The color is easy to wash off with shampoo and does not leave lasting stains on the skin. This explosively cool shade allows the wearer to create fun hairstyles instantly for parties, events, or holidays or just for a new look.
Pros
Richly pigmented
Washes off easily
Easy to use
Quick-drying
Does not leave lasting stains
Cons
The bright green shade of the Unique Hair Spray Temporary Hair Color adds a streak of vibrant color to styled hair or gives full coverage to create a new funky hairstyle. The easy-to-use spray does not leave lasting stains and comes off with warm soapy water. The quick-drying formula does not leave any residue and lasts until the next wash.
Pros
Easy to use
Washes off easily
Vibrant color
Full coverage
Leaves no residue
Quick-drying
Non-sticky
Cons
Unpleasant scent
Dries the hair
Chalky texture
The glow-in-the-dark green Star Quality Glitter Hairspray adds a striking touch to any hairstyle and complements a variety of costumes at events, parties, or Halloween. It gives a subtle or dramatic hue to your hair, depending on the quantity used. This temporary hair color is made of safe ingredients and is easy to wash out with shampoo. It has a lightweight texture that does not weigh the hair down or leave any residue. The formula has a slightly added touch of glitter with the green shade and amps up the vibrancy of any look.
Pros
Easy to use
Washes off easily
Glows in the dark
Lightweight
Leaves no residue
Cons
Your tresses need deep conditioning whether you have thick or thin hair. Split ends, frizziness, hair fall, and hair damage are the common hair concerns that need special attention. And the best olive oils are a great way to nourish, strengthen, and condition your hair. These oils also moisturize and soothe your hair strands. In addition, some olive oils are known to maintain scalp and hair health. Therefore, it would be best to invest in olive oils that promote hair growth and prevent hair damage.
Why Trust StyleCraze?
The author, Shiboli Chakraborti, is a certified skin care coach who loves trying out different products. For this article, she has researched different green hair sprays before curating this list. She has carefully browsed through online reviews and listed products that deliver instant results but are absolutely budget-friendly. Shiboli believes these hairsprays are a must-have if you love experimenting with your look as they are easy-to-use, irritant-free, and non-sticky.
How long does temporary green hair last?
Frequently Asked Questions
Temporary green hair color sprays only coat the outside of the hair shaft with a pigment that typically fades in one or two rounds of shampoo.
Does temporary green hair color spray stain clothes?
No, a good-quality green hair color spray will not stain your clothes. Even if it leaves a stain by mistake, you can easily wash it with soap and water.
Can I use green spray hair color over my semi permanent pink?
Yes, you can use a green spray hair color over semi-permanent pink. If you do not like the outcome later on, you can also remove it with ease.
Is it mandatory to wash hair with shampoo after applying green hair spray?
If you want the color to stay, do not wash your hair with shampoo after you apply the temporary green hair spray.
Does temporary green hair spray wash out completely?
Yes, a temporary green hair spray is easy to wash out completely with a few shampoo washes.
What is the main side effect of temporary color on hair?
Temporary hair color spray does not have any side effects on your hair because they are meant to use on the lengths of your hair and can be easily washed out.
Is green a hard color to get out of hair?
No, temporary green hair color is not at all hard to wash out.
Recommended Articles
Best Hair Color Sprays For A New Look
Best Organic Hair Sprays
Best Temporary Hair Color Sprays
Best Green Hair Color Products
The following two tabs change content below.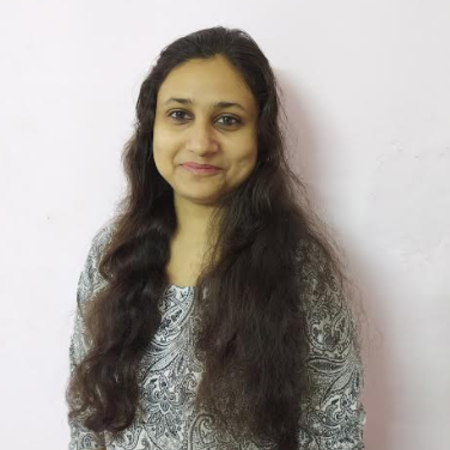 Shiboli has a master's degree in English literature from The English and Foreign Languages University, Hyderabad, and is a certified...
more