11 Best Hand Creams With SPF Of 2021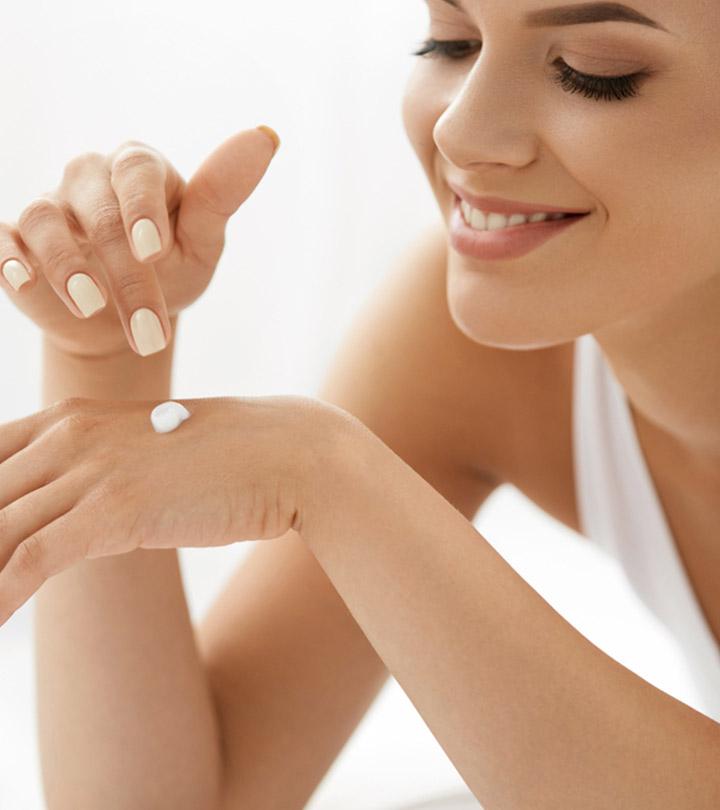 Besides all the work that we do in our day-to-day lives, environmental factors like polluted air, harmful UV rays, and coarse water make our hands dry and rough. Other factors like excessive hand washing, beauty products with irritants, and even dehydration can make our hands look unhealthy and dull. A combination of all these factors and sometimes even an underlying condition also makes our hands prone to photoaging, dark spots, and wrinkles. However, with the right hand creams with SPF, you can have the most beautiful hands, every day.
The power of graceful hands has for too long been underestimated, and it's high time we give them the credit they deserve. Our hands don't just hold our lifelines; it says a lot about who we are as well. So, what sort of person do you want people to think you are? Let your hands do all the talking, and before you do that, make sure you give your hands all the love and care it deserves. Here is a comprehensive list of the 11 best hand creams with SPF for 2021.
Take your time, understand the product, and pick one that's right for you.
The 11 Best Hand Creams With SPF Of 2021
Besides our face, our hands are also susceptible to harmful UVA/UVB rays. So, if you've been religiously slathering sunscreen lotion on your face but forgetting to pay attention to your hands, now is a good time to start. This 2-in-1 formula not only moisturizes dry skin, it also protects your skin from sun exposure. If you want prolonged hydration for your skin, this is the go-to product. It is non-greasy, absorbs fast, and mild enough to be used every day, several times a day. Apply generous amounts of this lotion 15 minutes before you head out.
Pros
Fragrance, dye, and paraben-free
Affordable
Fast-absorbing
Non-greasy
Cons
Might not be suitable for little children with sensitive skin
If SPF is not your best friend yet, it's time to rethink your friendship with it. Your beautiful hands will thank you after the first use of Supergoop's Forever Young Hand Cream with SPF 40. Enriched with sea buckthorn, the photoaging technology of this hand cream moisturizes, brightens, and helps in significantly improving skin texture. The powerful antioxidants and natural oils present in the cream make it one of the best hand creams with SPF for 2021.
Pros
Suitable for all skin types
A small amount goes a long way
Protects hands from premature aging
Contains omega-7 fatty acid
Helps in preventing sunburn
Cons
Should not be used on damaged or broken skin
Our hands go through a lot every single day. So, for all the services it provides all day long, it's only fair to treat them with love and care. You can do so by applying a small amount of Deborah Lippman's Rich Girl Hand Cream because a small amount is all you need! Enriched with shea butter, avocado, and jojoba oil, this award-winning cream will make your hands feel soft, smooth, and supple. Its broad-spectrum SPF 25 sunscreen promises to protect your hands from the harsh rays of the sun.
Pros
Botanical lightening complex evens out skin tone
Luxury hand and foot care
Paraben-free
Non-greasy
Absorbs quickly
Cons
Although it has a floral scent, it may be too strong for some people.
If it's a super-moisturizing and non-oily hand cream you are looking for, you can trust Ahava's Age Perfecting Hand Cream to do the trick! Formulated with active Dead Sea minerals, date extract, and algae, this miraculous product will keep your hands youthful-looking forever. It is ideal for reducing dark spots and protects your hands from the signs of aging. The SPF 15 present in the hand cream provides superior protection from the harmful rays of the sun and other environmental factors. Apply the cream liberally 15 minutes before you expose your hands to the sun.
Pros
Evens out skin tone
Hypoallergenic
Vegan
Paraben-free
Cons
Expensive
Strong fragrance
No products found.
Give your dainty hands all the sunshine it needs and never worry about dark spots with the help of Anew Clinical Absolute Even Hand Cream. It brightens the color of your skin as it is enriched with morus nigra root extracts and also promotes an even skin tone. This nourishing hand cream keeps your hands hydrated with the goodness of shea butter, while retinol aids in reversing the signs of aging. You'll also love the cream for its non-greasy texture and marvel at how quickly it absorbs. Before applying this lightweight cream, wash your hands with a mild cleanser for best results.
Pros
Sulfate and alcohol-free
Hypoallergenic
Works best on dry skin
Spot-correction
Cons
Not safe to use on fungal acne or extremely sensitive skin
Renowned for its luxurious creamy formula, Shiseido Benefiance Protective Hand Revitalizer Cream with SPF is a concentrated cream that protects your hands against dryness. It also promotes healthy skin as it contains mukurossi, chlorella, and gambir extracts. Its one-of-a-kind wrinkle-resistant technology keeps your hand moisturized and fights the signs of aging for upto 24 hours after applying it. It's a safe product as it is dermatologically-tested as well. With all of these qualities rolled up into one cream, it comes as no surprise that it is considered to be one of the best hand creams available in the market.
Pros
Asian orchid scent
Anti-aging properties
Light and non-greasy
Cures chapped hands
Cons
Might not be safe for extremely sensitive skin
If you are looking for one of the best anti-aging hand creams with SPF, you might have hit the jackpot! With rave reviews flooding in almost every day, Retinol by Robanda Anti-Aging Hand Treatment has one clear message – "I'm here to stay." It helps in reducing the appearance of fine lines, revitalizes dull skin, makes skin firmer, and also treats acne. The retinol and emblica present in the cream brightens age spots, freckles, and reduces hyper-pigmentation.
Pros
Suitable for all skin types
Anti-aging and antioxidant properties
Paraben-free
Retinol present in the cream renews skin cells
Cons
Have you ever had black venere rice for dinner or lunch and wondered why it's beneficial for you? Although it was once called the "forbidden rice", it is now all the rage with fitness enthusiasts. It's an excellent source of protein, fat, carbohydrates, and iron and is also full of antioxidants, which is great for the skin. Perlier Black Rice Premium Hand Cream contains black rice peptides and acai extracts that moisturizes the skin and helps keep them soft and supple. The SPF 15 in the cream protects your hands from the harsh rays of the sun.
Pros
Specially formulated for mature skin
Can be applied during the day and night
Pleasant fragrance
Fights visible signs of premature aging
Cons
Should not be used by children
Say hello to youthful-looking hands with Innisfree's Orchid Hand Cream. One of the best hand creams with SPF, it contains Jeju orchid extracts which provide extra care and nourishment to dry hands, especially during the colder months. Its anti-wrinkle formula ensures healthy, smooth, and happy hands. Along with anti-aging properties, it also contains SPF 15. If hours of work has taken away the vitality of your skin, this product can brighten your skin tone and even it out. To add icing on the cake, the product has a pleasant fragrance as well.
Pros
Gentle
Absorbs quickly
Long-lasting
Affordable
Cons
Should not be used on damaged or broken skin
Should be kept out of reach of children
Isn't it a wonderful feeling when you discover a hand cream that fits all your needs? The next time you take a break from your day-to-day activities to give your hands some much-needed care, try Unsun's Protect And Smooth Emollient Rich Hand Cream. This emollient-rich SPF 15 hand cream absorbs easily and nourishes your skin thoroughly. Cucumber extracts present in the cream revitalizes your skin and other mineral-based ingredients keep your hands from aging. It stays water-resistant for up to 40 minutes.
Pros
Ideal for all skin types
Fast absorbing
Lightweight formula
Fights the process of photoaging
Lightens dark spots
Cons
This all-in-one hand treatment with sunscreen makes your hands beautiful and smooth by protecting it from sun exposure and other harsh environmental factors. It's mild and gentle and works towards making your hands look 5 times more youthful. It gets to action immediately by hydrating and making the skin soft and protects skin with SPF 20. After using it for two weeks, you will find that your skin tone is even and dark spots have been reduced significantly.
Pros
For all skin tones
Specifically designed to enhance skin tone
5 beautifying benefits in one moisturizer
BB hand-cream
Reduces appearance of dark spots
Cons
So, as we reach the end of our list of some of the best hand creams with SPF for 2021, we are trying to tell you, "don't forget to SPF." Fortunately, there's an abundance of nourishing and protective hand creams readily available at your fingertips. So, bid adieu to dull, dry, and rough hands forever. Do reach out to us if you get your hands on any of the hand creams mentioned in this list, and let us know how it worked for you.
Recommended Articles: