10 Best Korean Skin Care Products For Combination Skin In 2021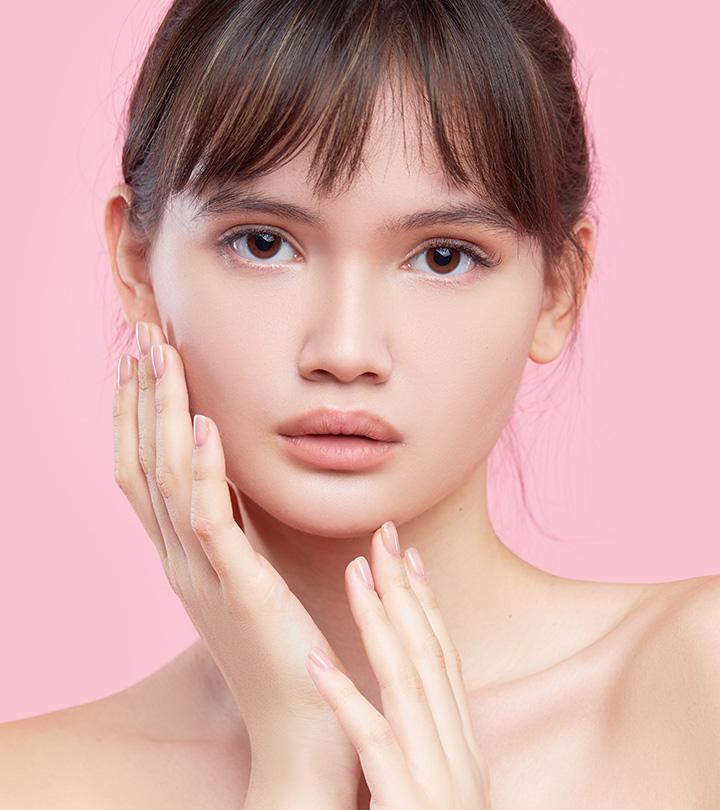 Whether you are hit by the Korean wave already or yet to try Korean skincare products, the craze is far from fading. Yep, especially amongst combination skin users, K-beauty products are quickly becoming an absolute favorite this season. Also, given how tricky combination skin can be, Asians have taken control by making users smile with their unconventional formulas! Plus, most of their products are made with natural and organic ingredients, so no wonder their skin looks crystal-clear and radiant effortlessly. Now, whether you are new to K-beauty or looking for the best Korean skincare products for combination skin, we have rounded up some of the top choices for you. From moisturizer, mask, cleanser, sunscreen to lotion, we have something for everyone in-store, so let's get browsing, beauties!
Yep, get ready to cleanse, moisturize and glow up the Asian way! Check out our list of the 10 best Korean skincare products for combination skin below.
Read on to know more! 
Top 10 Korean Skincare Products For Combination Skin In 2021
With this clay mask, your skincare routine will be an out-and-out fun experience. We mean, who doesn't like bubbles? And this one produces carbonated bubbles the moment you apply it to the skin. And besides being a joy to watch, it exfoliates the pores intensely to leave them fresh and clean. So yes, if you are dealing with blackheads or excess oil production, this charcoal powder mask will be a delightful experience for your skin and you! Do not miss it.
Pros:
Gooey consistency
Lifts off dead skin cells
Tones and brightens the skin
Leaves skin soft and smooth
Suitable Korean mask for combination skin, oily skin, and acne-prone skin
Cons:
Slightly drying
May sting on sensitive skin
Aging can wait if you have this day glow serum for combination skin in your daily routine. Fighting wrinkles, crow's feet, and fine lines, the serum is formulated with 20% vitamin C, CE ferulic acid, and hyaluronic acid. A must-try for those dealing with early signs of aging or have mature skin, it fades sunspots, shrinks pores, and restores the youthful radiance as well. So, if you thought wrinkles are forever, then this day serum will surely surprise you with its enriching benefits. it is the best korean skincare serum for combination skin.
Pros:
Guarantees results within 3 weeks
Brightens and tones skin
Delivers a mattified finish
Reduces blackheads and acne
Fades acne scars and dark spots
Suitable to wear under regular or Korean makeup
Cons:
It may be slightly sticky.
It has a citrusy fragrance.
Do you want to slow down those aging signs? Then try this snail repair cream by Seoul Ceuticals! Infused with 97.5% snail mucin extract (which is the maximum ever to be used in a cream), it also contains organic ingredients such as shea butter, organic green tea, vitamin E, jojoba oil, vitamin B5, and aloe vera. Pampering your skin all night to leave a youthful and plumped glow, also corrects dullness, dark spots, and wrinkles. A great korean cream for combination skin that promises results in a few weeks (or rather nights!), there's no reason why you must give this age-defying formula a miss.
Pros:
Creamy-smooth texture
Enhances complexion
Non-comedogenic, antimicrobial, and cruelty-free
Suitable for acne-prone, oily, dry, combination, and normal skin
Cons:
Applying too much may turn skin greasy
Did you know royal Koreans used rice water to exfoliate and keep their skin soft and smooth? And now, you can enjoy this traditional formula in this Korean exfoliator for combination skin! Formulated with rice water which is rich in ceramide, minerals, and vitamins B, A, and E, the cleanser also contains moringa oil and soapwort. This best korean cleanser for combination skin is just what your skin needs after a long and tiring day— a gentle cleanser that leaves no impurities or makeup residue behind. Give this face wash a try if you haven't already!
Pros:
Foaming cleanser
Moisturizes the skin
Reduces pigmentation
Brightens and tones appearance
Non-irritating and cruelty-free product
Cons:
Not suitable for acne-prone or sensitive skin
Breakouts can leave your skin sensitized and inflamed. However, not if you have this snail-blessed formula! Being a great Korean face cream for combination skin, the formula contains 92% snail mucin extract to soothe, moisturize, repair, and improve elasticity, all at once. Besides this, it's ideal for fighting dryness, dullness, redness, wrinkles, and fine lines. And also, no snails were harmed in the process as the product claims to be cruelty-free. It is the best korean face cream for combination skin. Give it a try!
Pros:
Gel-cream texture
Rebuilds moisture barrier
Stimulates cell regeneration
Ensures long-lasting hydration
Leaves skin plumped and radiant
Absorbs quickly, lightweight, and non-greasy
Cons:
Not suitable for very dry skin
Vegan lovers, here's an ultra-moisturizing lotion that your skin will thank you for. Formulated with 70% willow bark water and oil-free, it's one of the best Korean beauty products for combination skin out there. Ensuring deep hydration, it absorbs quickly to leave a soft, smooth, and fresh feeling. Besides this, you can use this lotion during the day and at night, making it an all-time go-to moisturizer for happy and supple skin. And to top it all, it is dermatologist-tested! and the best Korean moisturizer for combination skin. Need we say more?
Pros:
Dermatologist-tested
Cruelty-free and paraben-free
Packed with antioxidants and vitamins
Restores and maintains moisture levels
Lightweight, non-greasy and hypoallergenic
Suitable for oily, sensitive, normal, and dry skin too
Cons:
Not ideal if you are sensitive to smell
A sunscreen that won't turn greasy! This Pure Block Daily Sun Cream blocks out the harmful rays and keeps your skin mattified all day long. Powered with SPF 45, the sunscreen also contains watermelon extracts, aloe vera, and berry blossom complex to keep your skin moisturized beneath its protective shield. A must-try for those dealing with dryness and tired skin, this Korean sunscreen for combination skin will also keep the skin-damaging radicals out. Now, why would you miss this gem?
Pros:
Non-sticky and lightweight
Absorbs quickly and refreshing
Long-lasting, smooth, and leaves no residue
Cons:
Let not the first thing people notice on your face be those eye wrinkles. Given how stress and environmental aggressors can quicken aging signs, you might as well give ultra-moisturizing eye cream a try. Infused with 42% marine collagen, it stimulates cell regeneration in weak and sensitive skin, whereas other ingredients such as argan oil, hyaluronic acid, and adenosine improve elasticity by retaining moisture. Just the intense moisturizing cream you need to plump the wrinkled areas around your eyes, mature skin users do not miss this one!
Pros:
Dermatologist-tested
Guarantees to lift eye wrinkles
Leaves skin smooth and moisturized
Boosts collagen and elastin production
Suitable for all skin types
Cons:
Keep your skin smooth and hydrated with the I DEW CARE Chill Kitten. This moisturizing cream is packed with extracts of prickly pear, heart-leaf, moringa, and aloe vera leaf. These ingredients help to clarify the pores, protect the skin from moisture loss, and provide an instant cooling effect. The smooth texture of the cream glides smoothly over the skin and reduces dryness, redness. It provides long-lasting hydration and is an ideal pick for combination and sensitive skin.
Pros:
Cruelty-free
Vegan
Oil-free
Fragrance-free
Lightweight
Smooth texture
Gluten-free
No harmful chemicals
Cons:
None
What's unique about this micro milk peel? It exfoliates with gentle acids and nourishes your skin at the same time! Yep, enjoy dual benefits with this double-layered toner that counters uneven texture, dullness, wrinkles, and fine lines. The formula contains lactic acid, salicylic acid, allantoin, coconut milk, squalene, glutathione, and panthenol to keep your skin healthy, hydrated and glowing effortlessly. It is the best korean skincare toner for combination skin. Do not miss it!
Pros:
Non-irritating formula
Minimizes pores
Brightens and tones skin
Leaves skin soft, clean and clear
Relaxes skin and restores moisture barrier
Preps your skin for other skincare products
Suitable for dry, normal, sensitive, combination, and oily skin
Cons:
Not ideal for fading dark spots
There you go, your Korean skincare routine for combination skin is all sorted now! Those were the 10 best Korean skincare products for combination skin you must try this season. Also, do you need assistance with choosing the right products? If yes, then you must check out our buying guide below.
Buying Guide
How To Choose Korean Skincare Products For Combination Skin?
Here's how you can include some of the ideal K-beauty products in your daily skincare routine:
Cleanse: Start with a good cleanser to get rid of the impurities and makeup residue. And what is better than The Face Shop Rice Water Bright Facial Foaming Cleanser! It claims to exfoliate gently and leave skin bright, fresh, and healthy. Moreover, once a week, swap your cleanser with an exfoliating mask such as Elizavecca Milky Piggy Carbonated Bubble Clay Mask to unclog pores and eliminate dead skin cells.
Tone: Post cleansing, tone your skin with Dr. Jart+ Dermaclear Micro Milk Peel. With exfoliating and nourishing benefits, the toner will gently remove leftover residue and restore the moisture barrier of the skin.
Serum: Serums are blessings in disguise. Packed with vitamins and antioxidants, they power up your skin cells after a long tiring day to fight skin-damaging radicals or anti-aging signs, if any. So, if you are looking for the best Korean serum for combination skin, Seoul Ceuticals Day Glow Serum (packed with 20% vitamin C) would be ideal.
Moisturize: Moisturizers are like dessert after a three-course meal. Something your skin will always look forward to and love. Ultra-nourishing and pampering, some of the best Korean moisturizers are COSRX Advanced Snail 92 All in one Cream, COSRX Oil-Free Ultra-Moisturizing Lotion, and Seoul Ceuticals All-In-One Anti-Aging Snail Repair Cream.
Sunscreen: Lastly, a skincare routine is incomplete without sunscreen. Moreover, you would not want your sunscreen to turn greasy or sticky by midday, which is why you must try A'PIEU Pure Block Daily Sun Cream. It mattifies, moisturizes, and protects with nourishing ingredients and SPF 45.
With that, anyone can be a K-beauty expert this 2021! Yep, before the FOMO hits you, bask in these Korean formulas to restore your radiant glow. After all, there's a reason why Korean beauty products are the new 'it' thing, and we bet you wouldn't want to miss the experience on your combination skin. So, what are you waiting for? Go, revamp your skincare routine the Korean way with our exclusive list. Hurry!
Recommended Articles
The following two tabs change content below.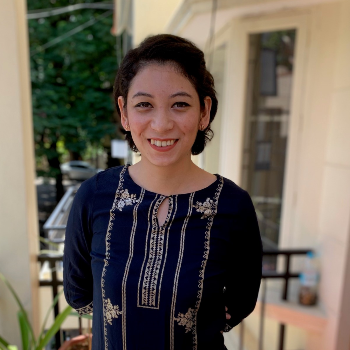 Sneha Manandhar holds a Master's degree in English from the University of Pune. She has previously worked with media and publication houses in varied capacities as a lifestyle writer, an editor, a copywriter, and a translator. She reviews beauty, skin care, and wellness products from specialized curated lists. She believes that SEO-driven content is the present and the future and keeps herself busy by dabbling in SEO-related tools and honing her editing skills.