15 Best OPI Nail Polish Shades And Swatches
You are bound to love the long-lasting, statement-making nail varnish from this brand.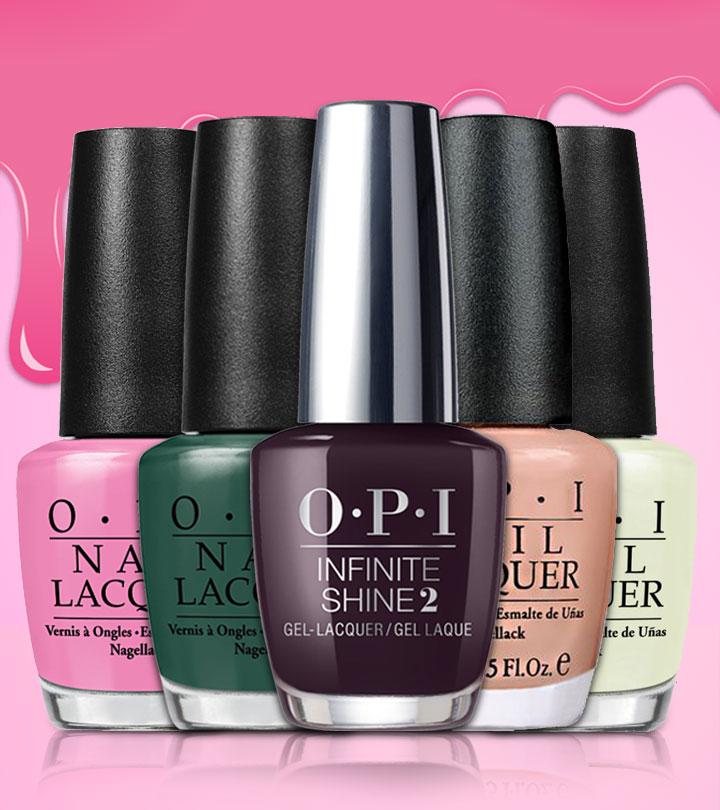 A true testament to grooming, nails speaks volumes about a person's personality. While there are many brands with nail polishes out there, you can always trust the best OPI nail polish colors to give you the manicure of your dreams. Besides the range of unique shades that they offer, they also have finishes like gel, matte, chrome, metallic, and more. They are long-lasting and chip-resistant, making them a must-have for every nail enthusiast.
Choosing the ideal nail shade from the various available shades might be confusing. So, we compiled a curated list of the ideal OPI nail polish for an easier and simpler pick. Check them out. Keep scrolling through!
Best OPI Nail Polish Shades
Here are 15 Best OPI Nail Polish Shades That You Must Own.
This is a lovely periwinkle shade from the infinite shine range. The perfect blend of blue and purple with the extra shine makes this shade absolutely gorgeous.
Swatch
Suitable For
This shade is a perfect option for the spring and summer. It reminds me of all the beautiful periwinkle colored flowers!

Price at the time of publication: $11.49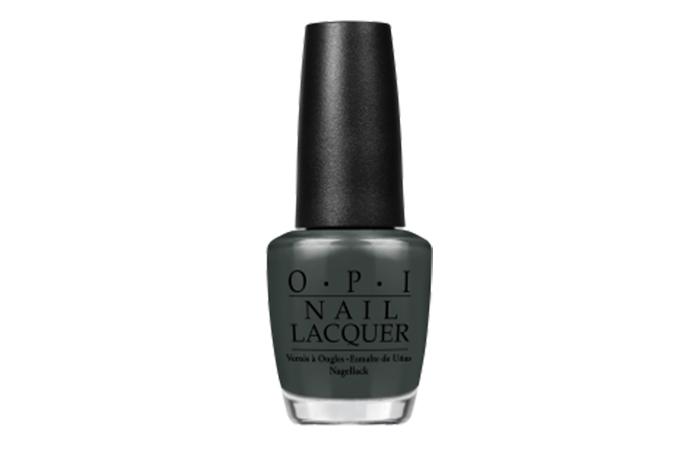 This is a beautiful slate gray color. If you love monochrome but are apprehensive about stepping out of your comfort zone, gray is a great alternative shade to try out.
Swatch
Suitable For
This shade is actually quite versatile. I, a lover of everything dark, absolutely love this shade. It's a dark shade that's suitable even for the workplace.
If you want to pamper your nails and are in a mood for a soft color, this bubbly pink nail polish is ideal. The long-lasting nail polish makes your nails appear relaxed and sweetens your appearance.
Swatch
Suitable For
This neutral light pink nail polish provides 7 day wear. It is perfect for days when you want to look sweet and elegant. The subtle color of this designer nail polish goes with all formal attire and is also a nice pick for dates. The color makes your nails look calm.

Price at the time of publication: $10.79
Stay Off The Lawn is a perfect name for this shade from OPI's collection. As a beautiful pine green, it exudes positivity and growth. It reminds me of the wild outdoors!
Swatch
Suitable For
As a lovely pine green shade, it would be perfect for the Christmas time. Mix it up with a maroon shade and some gold, and it would be a perfect combination for a party in the holiday season.

Price at the time of publication: $11.49
As the name suggests, this quick-dry nail polish from OPI is as white as snow. It's as though you've been traveling to the peak of the Alps and collected some of the snow and deposited into this bottle!
Swatch
Suitable For
This one is perfect for all year round! It looks gorgeous in the winters, complementing the stark white nature of the snow. It's also a fantastic summer nail color as it's quite bright.
Price at the time of publication: $11.49
This one is from OPI's infinite shine range, and it lives true to its name because shine it does! My Private Jet is such a suitable name for this rich brown shade with gray undertones and shimmer. If I had a private jet, and it came in this color, I wouldn't exactly be complaining!
Swatch
Suitable For
Another versatile shade, it goes with every look. If you have to keep it low-key at the workplace but still want to add some color to your nails, then this is the color you should be looking at. All in all, it makes a very sophisticated shade, suitable for any occasion.
Price at the time of publication: $12.99
'Substantially Tan'! How accurate! It is true that when in doubt, go for a neutral shade like tan. This classic nail polish will make your hands look sophisticated, and the color itself can make you feel calm.
Swatch
Suitable For
I love going for colors like this whenever I head into the salon. It looks absolutely stunning on both long and short nails, so this luxury nail polish is a complete winner for me. This is also a safe option if you want to add some color on your natural nails but don't want them to stand out too much.
Price at the time of publication: $12.99
Wowza! What a fitting name! A badass color for a badass woman. Red defines power and powerful you shall be with or without this nail polish, but it doesn't hurt to look like a queen when you're out to slay the world.
Swatch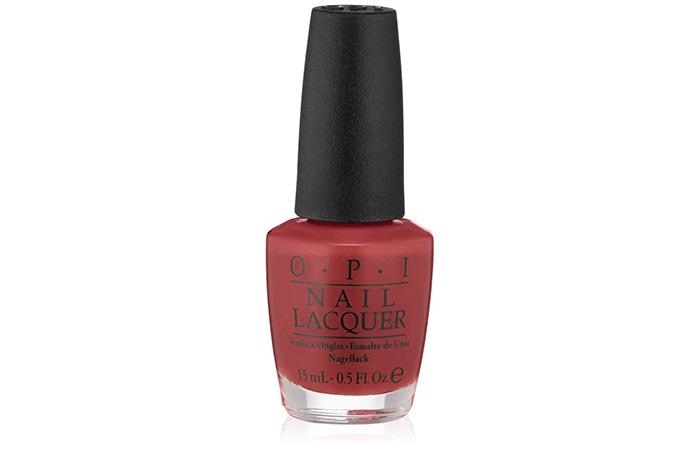 Suitable For
This deep red shade is perfect for a wedding. Or even in day to day life, a sure shot way to amp up your look is by opting for this shade and taking over the world!
Price at the time of publication: $10
La Pazitively Hot is a bright pink color with cool blue undertones. This trendy nail polish adds a pop of color to your fingers and creates an everlasting impression due to its shine. Another pleasant shade from the Infinite Shine collection.
Swatch
Suitable For
As soon as I see this color, it screamed spring and summer vacation to me! I picture a getaway to a tropical island while you lie on the beach and sip on your cocktails.
Price at the time of publication: $13.0
A beautiful lavender shade, which is perfect for the spring. This lavender is the perfect combination of pink and purple, is neutral and represents hope and compassion.
Swatch
Suitable For
Bring out that cute summer dress this spring and style it with this adorable shade of lavender. It's a lovely shade and will make you feel all warm and fuzzy on the inside.
Price at the time of publication: $11.49
Holy mother of everything that's good! I'll tell you what's good, Dulce De Leche ice cream by Haagen Daaz. If you haven't already tried it, you must! It's subtle and sweet and just plain alluring. And that is exactly what this nail polish shade is as well!
Swatch
Suitable For
This is a lovely beige shade which is suitable for all occasions. Whether it's for an elegant wedding or a day at work, this shade will suit all.
Price at the time of publication: $11.49
12. Lapis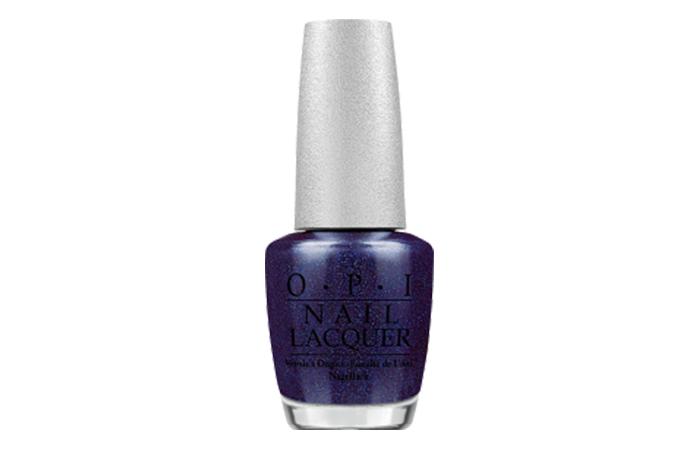 I may be biased about this one. One look and I knew it was made of pure magic! Doesn't it remind you of the night's sky from atop the astronomy tower at Hogwarts? Or if you're an avid art enthusiast, the Starry Night by Vincent Van Gough perhaps?
Swatch
Suitable For
This is a fun color which is perfect for a night out with your friends. Pair this high-shine nail polish with a little black dress, some Mary Jane pumps and you're ready to go!
First of all, can we take some time and appreciate the creativity behind this name? It's genius! The color is a stunning deep purple. The name is accurate, since the night seems like it's black but it has hints of purple here and there.
Swatch
Suitable For
If you love dark colors, you're sure to get a hit with this one! It's perfect for the fall and winter! Well, if you're someone like me, you'd probably think that dark colors are universal, so I'll be wearing this all year round!
Price at the time of publication: $10.79
Doesn't this remind you of mint ice-cream? I'm honestly sold for anything pastel, and this alluring pastel mint is a must-have in your nail polish collection if you love pastel shades like me.
Swatch
Suitable For
This beautiful mint shade is appropriatefor use any time of the year, but you can achieve some pretty cool spring and summer nail art with this and other pastel shades.
Price at the time of publication: $11.49
Suzi The First Lady of Nails is the perfect khaki green shade. The name is perfect for this shade, considering the fact that it's a part of their Washington DC collection.
Swatch
Suitable For
This color is a good option for someone who likes subtle colors but wants an edgy touch to it. It's also perfect for a getaway to a forest or the vast expanse of the Masai Mara in Kenya, where you get to witness the wildlife.
Price at the time of publication: $11.49
*Subject to Availability
There you have it! The best OPI nail colors to have in your collection. This list contains almost everything you need—from professional to party; I've them all covered! Giving yourself a manicure can be stress relieving. So, if you've been having a bad day, pick up one of these gorgeous shades and pamper yourself. Happy nail painting!
Why Trust StyleCraze?
The author, Baishali Bhattacharya, is certified in makeup artistry. She loves trying out new makeup products and takes pleasure in helping her readers choose the right ones through her recommendations. This list of best OPI nail polish shades and swatches is based on hours of product research and customer feedback on various online platforms. These products are chip-resistant and are available in gel, matte, chrome, metallic, and many more finishes.
Frequently Asked Questions
Is OPI a good nail polish brand?
Yes. OPI is a good nail polish brand as they offer rich, high-quality formulas, heavily-pigmented color options, and chip-resistant finish making the most wanted.
Is OPI or Essie better?
OPI and Essie brands are both quite popular in the world of nail polishes. In terms of application OPI nail polish is flawless and provides a professional look. However, Essie is chip-resistant and gives an intense color payoff. OPI is well-known for its toxin-free formulation. Its bottle and the brush are also slightly wider and flatter than Essie.
Why is OPI so popular?
OPI is famous for its iconic names, high-quality formulas, fashion-forward nail polish colors, super rich color, and chip-resistant finish. The formula stays on your nails flawlessly for seven long days.
Is all OPI nail polishes formaldehyde-free?
Yes. OPI has been a proud brand to be 3-free since 2006. It is DBP-free, formaldehyde-free, and toluene-free. As a result, they provide the best quality and safest products.
How long do OPI nail polishes last?
OPI nail polishes come with a thin brush formula designed to offer high performance and a glossier finish compared to other regular nail polishes. Hence, OPI nail polish lasts for up to 2-3 weeks.
Recommended Articles