Best Poison Perfumes For Women – Our Top 10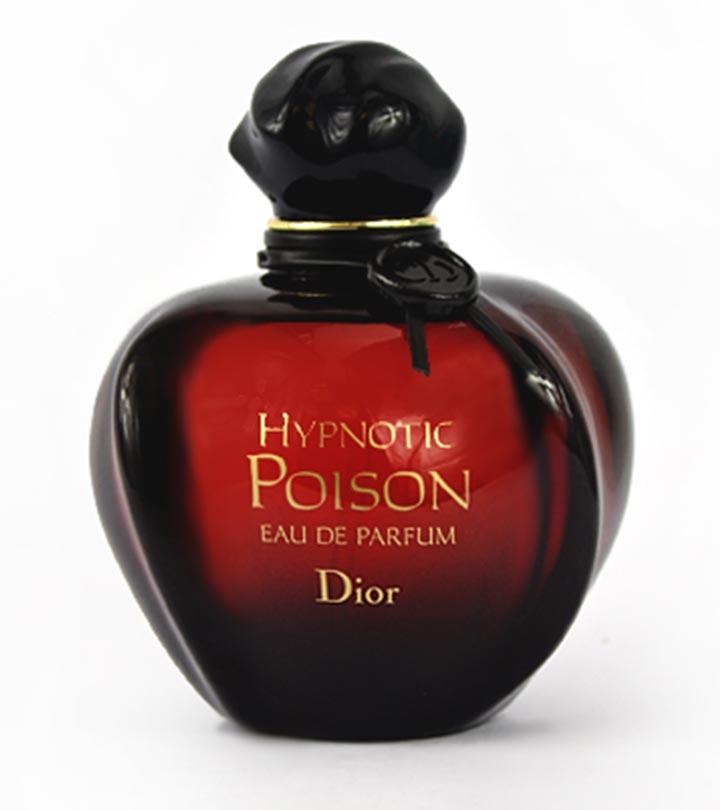 Poison Perfumes are among the most famous series of perfumes available for women. It is the ultimate want of the women of style, sophistication, power and fashion of today who don't fear flaunting their femininity and sensuality. This brand name is owned by the reputed French fashion house Dior.
Here are the top 10 Poison perfumes for women:
Created by Annick Menardo and Franchois Demachy, this fragrance has notes of Vanilla. It was launched during the year 2000 and it tops the list of Poison perfumes by Dior.


Similar Products:
This perfume was launched in 1998 just before Hypnotic Poison Extrait De Parfum and is simply addictive. It has the top notes of coconut, plum,apricot and the base notes of musk, almond, sandalwood and vanilla.


Similar Products:
Pure poison was launched in the year 2004 from the house of Dior. The opening and fresh notes are of jasmine and bergamot with erotic base notes of white flowers, amber and jasmine.


Similar Products:
Dior's greatest seduction is this sultry fragrance called Poison Eau de Toilette. The combination of spicy and floral notes with amber, honey, and musk releases a bold and provocative scent that lingers like an unforgettable longing experience. The notes of coriander, opoponax, and tuberose enhance your femininity.

Similar Products:
Created in 1994 by Edouard Flecheir, Tendre Poison from the house of Dior is gentle yet poisonously addictive. It has the top notes of tangerine and galbanum followed by the heart notes of orange and freesia.


Similar Products:
Launched in 1985, Poison by Dior was the first perfume from its house and it brought about a revolution in the world of perfumes. It has become the signature perfume for many high class and sophisticated women. Having the top notes of tuberose, coriander, orange honey and wildberries, this fragrance is one of a kind. This perfectly mysterious and dark perfume has also won a FiFi award in the year 1987. This is till date considered to be the best poison perfume for women.


The Dior Poison Girl Unexpected Eau De Toilette Spray has a flirty mix of fragrances that pop out to become its own. It opens with the sexy, tangy notes of Tanzanian Ginger that blends into the floral heart notes of Damascus Rose, making the fragrance enchanting and sensual. With the base notes of vanilla and musk, the lightness of the fragrance is kept real, while Venezuelan Tonka Bean remains the consistent encapsulating scent, giving away its sweetness. This spray is a must-have for women who love a blend of citrus, spice, and warmth.

Hypnotic Poison Eau Secrete is the most recent fragrance launched in January 2013 under Hypnotic section in the poison series from the house of Dior. This perfume is very elegant, fresh and smells of fatal attraction. It opens with a burst of orange, Sicilian mandarin and Calabria bergamot and has a vanilla aroma as its base feature.


9. Midnight Poison:
Midnight Poison is the fifth fragrance from the poison range which is nearly being launched after 20 years since the legendary Poison was created in the house of Dior. The designer of this fragrance was John Galliano, who was inspired by the French actress Eva Green as in the role of Cinderella and is designed to be the replica and depiction of Cinderella's beautiful and elegant dress. It was launched in the year 2007.
A combination of the bests, amber and vanilla come together in every lady's favorite: Poison Girl Eau de Toilette by Christian Dior. The top citrusy notes of frosted orange, bitter orange, and lemon merge into the middle notes of exotic florals like neroli, orange blossom, Grasse rose, and damask rose. The base notes of vanilla, caramel, tonka bean, heliotrope, and cashmeran house the real essence of the fragrance. Launched in 2017, this fragrance has been a head turner ever since.

*Subject to Availability