7 Best Shampoos For Red Color-Treated Hair
Introduction
Red-colored hair is hard to maintain. It fades quickly, leaving your hair looking dull and rough. This could happen due to time, sun damage, harsh environmental factors, or constant use of styling products. Using regular shampoo is not a feasible option. That is why there are special shampoos for red color-treated hair available on the market.
These specially formulated shampoos help in keeping red hair looking luminous, vibrant, and healthy. They are usually formulated with lower concentrations of cleansing surfactants and conditioners that coat your hair, seal the cuticles, and prevent the red hair pigment from leaching out quickly.
Many of these shampoos contain red-colored depositing compounds that enhance the hair color after each wash. Apart from preserving and enhancing hair color, these shampoos restore the much-needed moisture and hydration to your hair.
Here, we have picked the 7 best shampoos for red color-treated hair. It is important to pick the right shampoo for your dyed hair's needs. Keep reading to make an informed choice.
7 Best Shampoos For Red Color-Treated Hair
Joico's Color Infuse Red Shampoo is formulated for reviving red color-treated hair. Red hair starts fading quickly, but this shampoo by Joico contains red pigments that enhance the red tones in your hair, which eventually reduces color-stripping.
This red-reviving shampoo contains a Multi-Spectrum Defense Complex with antioxidants that fight free radicals and offer UV protection. This also helps in retaining your red hair's vibrancy. The Bio-Advanced Peptide Complex in the shampoo repairs and prevents further damage up to 25 washes. This color-depositing shampoo also contains botanical oils that soothe and condition damaged hair ridden with split ends and breakage. The end result is frizz-free, glossy, and vibrant red-colored hair.
Pros
Deposits red color to the hair with each wash
Reduces frizz
Moisturizes the hair
No color stripping or fading
Affordable
Pleasant fragrance
Cons
Contains parabens and sulfates
Leaves behind stains
Similar Products
John Frieda Radiant Red Red Boosting Shampoo is formulated with anti-fade technology that protects your hair color. It contains antioxidants like vitamin E and pomegranate extracts that protect the hair from sun damage and the harmful UV rays. It also moisturizes the hair, leaving it soft and shiny. Vitamin E is important for hair growth and scalp health. This color-boosting shampoo enhances the dyed red hair color with every wash. The formula is gentle on dyed hair. It also acts as a clarifying shampoo to gently cleanse your hair and keep the frizz away. Thus, this volumizing shampoo is safe for all types of hair. Use it regularly to maintain your red color-treated hair.
Pros
Prevents hair color from fading
Smoothens the hair
Reduces frizz
Fresh fragrance
Suitable for damaged hair
Suitable for both natural and color-treated red hair
Cons
Similar Products
Pureology Reviving Red Shampoo is an oil-infused shampoo formulated specifically for red and copper color-treated hair. The active ingredients in this moisturizing shampoo restore the protective hair barrier and seal the hair cuticle. The Oleo Anti-Fade Complex in it helps in reducing color bleeding even after 30 washes. Pureology Reviving Red Shamp'Oil contains Jaljala oil to provide color protection and nourishment. A rich blend of essential oils of bergamot, black currant, mandarin, rose, basil, and musk protects and conditions the lustrous red tones of color-treated hair. The antioxidants in this shampoo fight against free radicals and prevent hair damage.
Pros
Reduces color bleeding
Prevents hair damage
Vegan
Sulfate-free
Sustainable product
Cons
May leave your hair oily or greasy
Similar Products
Zotos Quantum Riveting Reds Color-Replenishing Shampoo gently cleanses and hydrates red-dyed hair. It contains vitamin C, wheat protein, and red henna extract that nourish and protect the hair. They also replenish the lost moisture and strengthen the hair. The antioxidants in this shampoo protect your hair from sun damage. The formula also contains sunflower oil that protects the hair color from fading. This shampoo enhances the red hues and makes the color stand out. This set comes with a conditioner that is gentle on the hair. It prevents color fading, which gives your hair a refreshing natural red color. This is a great shampoo even for natural redheads.
Pros
Deposits red pigments to enhance the red hair color
Hydrates the hair
Repairs and conditions the hair
Suitable for all shades of red color-treated hair
UV protection
Cons
Similar Products
Four Reasons Color Mask Toning Shampoo contains colored pigments that tint your hair red. It helps in enhancing the vibrancy of the red tones. Results can be seen from the very first wash when intense color is deposited from the shampoo within minutes. This gentle tinting shampoo is perfect for red-colored hair as it cleanses dyed hair without stripping away its moisture or shine. It is also eco-friendly and does not contain harmful sulfates. This toning red shampoo boosts shine, prevents static, and restores vibrancy to dyed red hair. It is suitable for tons of different hair textures and types such as curly hair, fine hair, thick hair, and damaged hair.
Pros
Deposits intense red color
Gently cleanses and strengthens color-treated hair
Makes the hair shiny
Reduces frizz and static
UV protection
SLS-free
Cruelty-free
Cons
Not very moisturizing
Leaves behind stains
Similar Products
Thermafuse Color Care Shampoo is an effective color-care product. Its proprietary formula keeps your hair color from fading up to 15 washes. This highly moisturizing and conditioning shampoo contains a unique blend of marine botanicals that seal the hair cuticles and lock the red color in the hair. The shampoo gently cleanses the hair without stripping away its color, moisture, or pH. It also conditions and hydrates your scalp and hair, leaving it soft and silky. Thermafuse Color Care Shampoo is formulated with a proprietary complex of botanicals that is specifically designed to protect your hair from UV damage and environmental stressors. The fruit extracts from Fuji apples, pineapple, white peaches, and kiwi leave your red hair looking shiny and vibrant.
Pros
Covers gray hair
Sulfate-free
Balances the pH of the hair and scalp
UV protection
Suitable for all hair types
Cons
Contains artificial fragrance
Revlon's ColorSilk Brave Red Shampoo is customized to meet the needs of red-colored hair. It is formulated with natural ingredients such as almond oil, berries, chamomile, and acai berry that minimize color fading and nourish the hair. Each wash improves the shine and softness of your hair. This shampoo also contains silicone that helps in conditioning the hair, especially hair damaged from the use of excessive heat styling. Its color-preserve formula protects the hair strands from losing their vivid color. The antioxidants in it fight free radicals and protect the hair from sun damage. The organic ingredients in this preserving shampoo help in treating hair loss, hair thinning, and damaged hair. Its regular use helps in maintaining the moisture balance important for healthy hair. This rich, color-safe, moisturizing shampoo is perfect for red hair.
Pros
Rinses out quickly
Moisturizes the hair
Prevents fading
UV protection
Cons
When you color your hair red, it is important to use a shampoo that is specifically formulated to take care of it. The ingredients in these shampoos help in enhancing and preserving the color while protecting your hair from damage. Try out one of these shampoos for red color-treated hair and let us know about your experience in the comments section below!
Recommended Articles
The following two tabs change content below.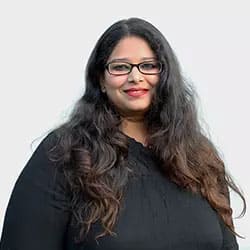 Annie Jangam is a Molecular Biologist with 7 years of research experience in Rice Functional Genomics and Nutrient Signalling with International Publications in Abiotic stress, Nitrogen, and G-protein signaling. She specializes in writing on Health and Wellness. She has been an avid reader since childhood and is passionate about stories that help decipher life and its meaning. She believes in Human Rights for all and that one should "love others like we love ourselves."