20 Best Braided Hairstyles With Shaved Sides And Faux Undercut
Make all heads turn around with these ultra-stylish shaved side hairdos.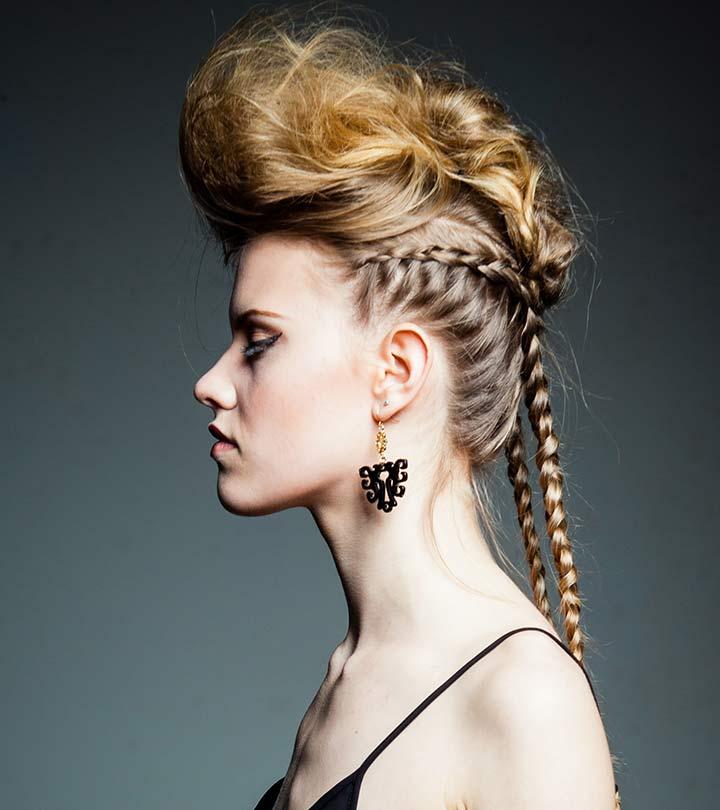 Braids with shaved sides look super edgy and cool. This hairstyle can be done in many different ways – from simple designs and intricate works of art to being paired with sidecuts and undercuts that have given trendsetting women a new outlook towards evolving hairstyles. Moreover, you don't even need to actually shave your head to get the look of braids with shaved sides.
Intrigued? Here's a tutorial on how to do braided undercut hairstyles easily at home. Scroll down!
DIY Braided Undercut Hairstyle
What You Need
Hair brush
Blowdryer
Straightening iron
Elastic band
Hair clips
Bobby pins
Hairspray
How To Do
Wash your hair and let it air-dry for a bit until it is just damp. Use a blow dryer and hair brush to dry your hair the rest of the way. Brush your hair forward, starting at the roots and pushing your hair toward your forehead, while blow drying it.
Curl your hair in small sections with the help of a straightening iron. You can use hairspray to set the curls.
Part your hair down the middle from the back until the crown. Leaving out the hair at the front, clip up one half of the divided section.
Begin French braiding from the back hairline with the other section.
Once you reach the crown, pin the braid to secure it in place.
Repeat the same with the other section of hair.
Arrange your curls, so they fall on your forehead like bangs and finish off with a few spritzes of hairspray.
It's time to check out the top 40 masterpiece undercut designs that you will definitely want to try out!
20 Best Braided Hairstyles With Shaved Sides
1. Long Mohawk Braid
Jennifer Hudson knows how to bring it! Gel the sides of your hair and comb it back to give it a faux shaved sides look. Gather all your hair at the mohawk section and weave it in a long braid.
2. Mohawk Side Braid With Side Lines
Keeping with up the previous theme, this haircut is minimalistic but in no way shabby. An undercut can really jazz up a short hairstyle like a bob or a pixie cut. If you want to go for a slightly bolder look, add some linear designs one side.
3. Blonde Highlighted Braided Undercut
Blonde hair can make everything better! If you agree, this hairstyle is for you. Keep your roots dark and color the rest of your hair blonde. Add some height to your hair by backcombing it. Gather your hair at the mohawk section and weave it in a braid.
4. Rat-Tail Braid Undercut
The undercut started out as a haircut invented for people who couldn't afford a barber. Now, it has become one of the most fashionable and sought-after cuts. But if you don't want to shave your hair, a faux look is a brilliant alternative. Just look at this messy rat-tail braid undercut sported by Keke Palmer. Doesn't it look retro with a modern twist?
5. Intricate Twisted Braid Undercut
You can do elegant hairstyles even with shaved sides. If you love edgy looks but are looking for something classy, this is it! Simply weave your hair in big stitches, tie the ends in knots, and pin them up.
6. Multiple Braided Sidecut
This sidecut hairstyle is uber cool and edgy. Weave your hair in lots of small braids. Connect them with safety pins to add a punk touch. It might take a little more time to do than your normal hairdo, but it's totally worth it.
7. Mohawk With Rat-Tail Braid
Kelly Osborne shows us why she's at the top of the game with this hairstyle. No one pulls off pastel lilac the way she does. If you have fine hair, this is a great way to flaunt a sidecut with a braid. If you want to make the 'do look a little fuller, backcomb your hair before braiding it.
8. Heavily Braided Undercut
If there's one thing I've learned from the black braids trend, it's that the more the braids, the better the hairstyle! So, if you have kinky locks and love sporting protective styles, try out this braided mohawk look.
9. Braided French Twist Braid
The French twist is phenomenal. It is one of the most popular red carpet hairstyles. To take it up a notch, pair it with shaved sides and add some height to it by teasing your hair at the top. Then, French twist your hair and tuck the ends underneath.
10. Fulani Braided Undercut
Alicia Keys sported Fulani braids for her song Fallin, and it's been trending the world over ever since then. It's a great way to jazz up any hairstyle. Try them out if you have an undercut on both sides and a layered cut.
11. Pinned Braided Shaved Sides
If you're on the fence about an undercut with shaved sides, try this look. Get just one side shaved. Kelly Osbourne shows us how to style this haircut like a boss! You can accessorize with safety pins or decorative pins.
12. Side-Swept Shaved Side Braid
If you love being creative, you can experiment with your undercut. Just look at this sidecut. Keep the rest of your hair to one side with a French braid. Pair this look with a fancy ear cuff, and you are ready to slay!
13. One-Sided Braid
I get that not everyone wants to go all out and get a crazy pattern shaved on their head. So, this is an edgy alternative. You can fake a shaved sidecut by French braiding your hair close to your scalp.
14. Boho Braid With Undercut
If you have a side cut then this boho look is for you! Take a page from Cassie Ventura and weave a loose braid. Allow strands of hair to fall free of the braid, so it looks more boho.
15. Side Braids With Undercut
You don't need to braid your hair just to create a faux undercut. Braids can be used to accentuate the shaved sides and the rest of your hair as well. Braids can flaunt your highlights and natural hair color well.
16. Fishtail Braid Faux Undercut
Talk about over the top hairstyles! If you love epic hairdos, I'm sure you're drawn to this look like a moth to a flame. Beyonce is has stunning hair and knows how to style it as well.
17. Cornrow Undercut
If you have kinky hair, some cornrows can help you create a faux undercut look. The best part about this hairstyle is that you can play around with patterns and braiding styles to create a unique look.
18. Mohawk Braided Undercut
Kelly Osbourne is giving us yet another gem of a hairdo! If you have shaved your sides but the center hair is growing out, this is a great way to style your hair. Divide your hair into sections and weave each section into a braid. Simply join the braids with hairpins to create this look.
19. Loose Braided Undercut
Well defined lines clearly seem to be an undercut favorite, especially when the sides have been shaved neatly. Gather your center hair and French braid it, starting from the nape of your neck. Keep the braid loose and use gel or mousse to maintain neat lines.
20. Mohawk Fishtail Undercut
A mohawk, a braid, and shaved sides walk into a bar. There's no joke here because this hairstyle looks stunning! Gather your hair at the center and backcomb it to add height. Then, braid the hair neatly. Spritz on some hairspray on to set your hairstyle in place.
Braids with shaved sides give you an edgy look. There are many braided hairstyles that will make you look bold. Long mohawk, blonde highlighted braided undercut, intricate twisted braid undercut, heavily braided undercut, and Fulani braided undercut are the best braided hairstyles with shaved sides. Fortunately, you can learn how to do braided undercut hairstyles at home with the help of the tutorial listed above. Check out this article to get the best ideas on how to combine the modern shaved side with various types of braids!
Frequently Asked Questions
What is a butterfly braid?
A butterfly braid includes two large braids on each side of the head that join together to form a single braid on the back of the head. You can wear this style for 4 to 6 weeks if properly maintained.
What are bohemian box braids?
Bohemian box braids are a hairstyle in which several hair sections are left out from the braid for a casual and bohemian look. It gives a fuller and voluminous look.
Are knotless braids better?
Knotless braids are better for hair as they are less damaging and put less tension and stress on the hair and scalp.
What are knotless braids?
Knotless braids are a variation of box braids created with the feed-in technique. They do not include knots at the scalp and are weightless and pain-free.
How often should you braid your hair?
It is advised not to keep the braids for more than 6 to 8 weeks. Maintain a gap of 2-4 weeks before braiding your hair again.
How long will knotless braids last?
Knotless braids will last for at least 2 to 3 months. It also depends on your hair texture, how large the braids are, and how you care for them.
Key Takeaways
Braided undercut hairstyles are for those who love edgy yet classy hairstyles.
Mohawk with rat-tail braid is a great way to flaunt a sidecut with a braid if you have fine hair.
Cornrow undercut can help you create a faux undercut look if you have kinky hair.
The following two tabs change content below.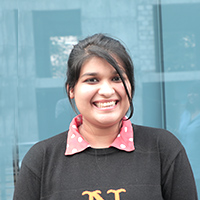 Anjali specializes in hairstyles and hair and skin care and has written over 200 articles in these domains. Her philosophy...
more