Pulchrum oculis. That is the Latin word for beautiful eyes. They say that the eyes are the windows to the soul. Well, if someone is looking into your window, shouldn't you try and make it pretty? Not even lying, but when I do my eye makeup and it's on point, it makes my day. Every makeup guru has started as a beginner, so don't get bogged down about why you're not at their level. It takes technique and practice to master makeup. It is a form of art, after all. These tips will help you reach closer to 'Van Gogh' instead of 'Van Nogh' (In case you didn't catch that, I just made an art reference).
Simple
Simple Eye Makeup Tips That Will Make You A Pro
1. Line Those Eyes!
Cleopatra and Bollywood actresses from the 60s have one thing in common, if not anything else. Their 'eye-conic' winged eyeliner.
Use a makeup remover so that your eyelids are oil/grease-free to ensure a smudge-proof application of the eyeliner.
To get that perfect wing while using an eyeliner, keep your eyes open, look straight into the mirror, and line the outer corners of the eyes.
Made a mess with your winged liner? Use a q-tip to clean it up!
Make sure you apply the eyeliner as close to the lashline as possible so that it appears to be a part of your natural lashline.
To achieve a soft, smoky eyes look, go for pencil eyeliner as it tends to be softer and creamier. Apply it on the eyelids and smudge it with your finger so that it looks more natural.
It doesn't end there! It's time to get some wispy lashes, so read on!
2. Fluttery Eyelashes
Okay, stay with me here, I'm about to pull a makeup-ception. Makeup for makeup. If eyeshadow and eyeliner are the dressing up for your eyes, then mascara is the makeup. It completes the look and brings it all together. So make sure to bat those lashes!
Start applying the mascara from the roots of your lashes, and not the tips. This technique gives you a lot of volume and doesn't weigh down your eyelashes.
To prevent your lashes from looking clumpy, coat on layers of mascara, depending on the desired volume.
To make your mascara last longer, avoid pumping the wand while pulling out the mascara. Instead, swirl it. This also doesn't dry out the mascara.
In case you are using an eyelash curler after applying the mascara, ensure the mascara on the eyes is semi-wet and not dry.
While applying the mascara on the lower lashes, place a tissue paper right under your lashes to prevent smudging of your makeup.
A great tip to curl your lashes instantly is by blow-drying your curler right before you curl your lashes. But ensure that it is not too hot.
And now, to top it all off with a pop of color on the eyelids!
3. Not All Shadows Are Dark
Eye makeup with eyeshadow isn't limited to smokeys. Eyeshadows come in all different colors and textures. You can decide to play around with it as you please, depending on the occasion and your requirements. Opting for dark colors during the day is probably not the best way to go.
The technique for applying the eyeshadow is to start with an eye primer or an eye base and apply it all over the eye area (up to the brow bone).
Invest in good quality brushes. They last for years and ensure better blending. The flat brushes are for depositing the eyeshadow and the fluffy brushes are for blending.
If you want the eyeshadow color to really stand out, use a white pencil on the eyelids just before applying the eyeshadow. This technique makes the colors pop.
 While creating smoky eyes, use creamy eye pencils as the base for a stronger/intense effect. If you are going for a brown smoky eye, opt for a brown pencil as the base.
To avoid eyeshadow fall out, finish your eye makeup first and then proceed to the base. This will ensure that the makeup looks fresh.
Use a blotting paper to remove the excess eyeshadow without disturbing the eyeliner.
Additional General Pointers
Focus on one feature at a time. When wearing loud eye makeup, keep the lips subtle or nude and vice versa.
Highlight the inner corner of the eyes by using a lighter color of eyeshadow. This makes the eyes look brighter.
Fill your brows and define them by using a concealer or a foundation on the outer corners of your brows. This helps in defining the brows perfectly.
How To Remove Eye Makeup?
Okay so, you've got the whole eye makeup thing down, but how to take it off like a boss? We've got you covered. Below is a list of easy tips on how to take the makeup off.
Firstly, before doing anything else, remove those false lashes.
Wet a cotton pad with makeup remover and swipe over the eyelid.
Slightly swipe your eyelashes in a downwards direction with your eyes shut to remove mascara. You may have to do this for a longer time if you're wearing waterproof makeup.
Go around the eyes and close to the bottom lashline to remove all traces of makeup.
Say, you don't have makeup remover, and are looking for something that won't cause a huge dent in your purse, you can use the alternatives listed below.
Makeup Remover Alternatives
Baby Shampoo is effective for minimal makeup that isn't waterproof.
Vaseline can also be used to remove eye makeup, but the waxy feel that it leaves behind requires further cleansing. Just swipe across a cotton ball smeared with Vaseline on the makeup and cleanse as usual.
Olive oil and almond oil can also be used like makeup removers, but they'll sting the eye if they get in. This is one of the best ways to remove eye makeup naturally.
These are the alternatives for removing eye makeup. However, do make sure that you don't have sensitive skin before using them. In case you have sensitive skin, I think it is best to play it safe and invest in good quality makeup remover.
I'm recollecting all the mistakes I've made when it comes to eye makeup over time! Today, I can say with confidence that I've nailed the whole eye makeup thing. Not to be tooting my own horn, but I've gotten quite a few "Dude, your eye makeup is on fleek!" comments, and so can you. It's all a matter of practicing!
Expert's Answers for Readers Questions
How long does eyeshadow last?
This purely depends on the method you used to apply the eyeshadow, your skin type and the weather. If you have oily skin and you live in a hot climatic zone, your eyeshadow will probably melt into the crease quicker. The best way to make sure that it stays on for a long time is to use a primer. A primer prevents any creasing and helps the makeup last longer.
How to get fuller lashes?
If you're looking for a quick fix, you can tightline your eyes and use an eyelash curler and a volumising mascara. But if you're looking for something in the long run, you can try applying olive oil or caster oil to your lashes. Be careful that you don't get any in your eyes.
How long can you keep eyeshadow?
On a daily basis, try to wash off your makeup after 8-12 hours. When it comes to shelf life, a cream eyeshadow can be kept for 12 months and a powder eyeshadow for 2 years. In case you develop an infection, visit a doctor and dispose the product that caused the infection.
How to hide under-eye bags?
Use a concealer under the bags of your eyes instead on concealing the actual bags. Concealing the bags will only make it stand out. Use a night cream, drink plenty of water and get a good night's sleep.
Recommended Articles
The following two tabs change content below.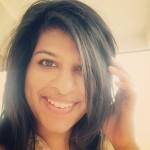 Latest posts by Komal Kaviliga (see all)