How To Make Small Eyes Look Bigger Using An Eyeliner – Step By Step Tutorial With Images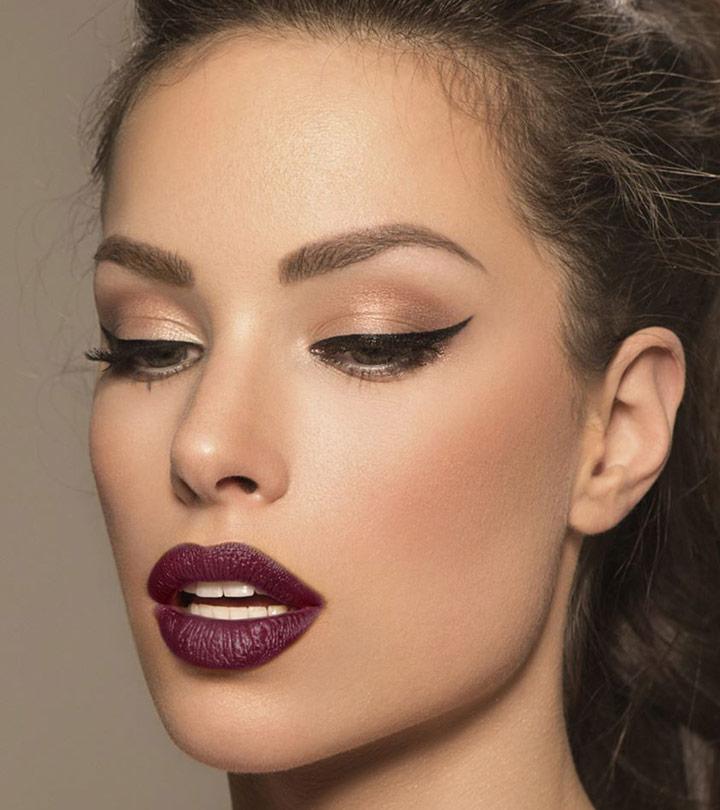 Needless to say, beautiful eyes are one feature that totally enhances the look of your face. Big, deep eyes look beautiful even when you are wearing minimal makeup. But, not everybody is blessed with big, wide eyes. Does that mean you can never sport a wide, awakened look? Of course, you can. Just eyeliner is enough to make your eyes look bigger if you use it with the right technique. All you need is an eye liner – pencil, liquid or gel, whichever you are most comfortable with. To help you out with this, I'm putting down a step by step tutorial here of how to make small eyes look bigger with eyeliner.
How To Apply Eyeliner To Make Eyes Look Bigger? – Tutorial
Before I start with the tutorial, I would like to tell you that the basic trick applied here is to create a thin line at the inner corners and thicker at the outer corners. This makes the eyes look bigger than they actually are.
Things You Will Need
Concealer
Eye Primer
Eyeliner (Pencil/Gel/Liquid)
Eyeliner Brush
Eyelash Curler
Mascara
Step By Step Tutorial
Now, let's begin with the tutorial.
Step 1: Moisturize Your Eyes
Start with moisturized eyes and well-groomed eyebrows. You may use a concealer and/or compact to hide your dark circles. I haven't used any in these pictures, thanks to the early sleeping habit that I am keeping up to since the past few days.
Step 2: Apply Eye Primer
Apply an eye primer. This is an optional step. I prefer applying this because I have oily lids and this increases the longevity of the eye liner/eye shadow and prevents early creasing.
Step 3: Blend In Primer
Blend in the primer nicely. This particular eye primer from Makeup Academy looks almost transparent after blending in.
Step 4: Create An Arc With Eyeliner
Take the eyeliner and create a rough line of the thickness you want. I have used the Maybelline Gel eye liner and created an arc-shaped line with the thin eyeliner brush.
[ Read: How To Apply Eyeliner Perfectly? ]
Step 5: Fill The Space
Take the same thin tip eyeliner brush to fill the space you have created. I am not taking a thick brush because I want the line to be very precise and thin at the inner corners.
Step 6: Thicken The Eyeliner In The Outer Corner
Now, in the above step, you can see that the outer corner is not so thick as compared to the inner corner. In fact, it is more of an arc-shaped line that we have formed. So, I took a thick eye liner brush and increased the thickness of the eyeliner in the outer corner.
The thin brush used here is the Basicare lip liner brush; I use it for applying eye liner to small eyes. The thicker brush I have used here is from Faces.
Step 7: Apply Eyeliner On Lower Lashline
Keeping the same brush, apply the eyeliner inwards on the lower lash line, starting from where the liner ends on the outer end of the upper lash line to form a 'V' kind of shape.
You do not have to extend the liner on the upper lash line since we don't want to have a dramatic eye look; just give a stroke on the lower side forming a 'V' pattern.
Step 8: Stop At Some Point
Follow the same eyeliner line, keeping in mind that you do not have to thicken it at the inner corner of the eye. If you notice, I have kept the tear duct area almost bare. I have not extended it on the lower lash line because it looks very dramatic on me in that case. I have used pencil eyeliner instead of the gel one for this step as I am more comfortable with that. I have used the Lakme Absolute Ultimate Kajal eyeliner.
Step 9: Curl And Apply Mascara
Nothing more; just curl your eye lashes and apply mascara. I have used the Basicare Eye lash Curler and L'Oreal Volume Million Lashes mascara.
You can clearly see how big and deep my eyes look just by using a simple eye liner. Try this trick and let me know how your eyes turned big and beautiful, by sharing your feedback in the comments section below. Hope these eyeliner tips for small eyes will definitely help you.
Recommended Articles:
The following two tabs change content below.