10 Best Butt Enhancement Creams of 2022
Get firmer, smooth, and well-defined derriere with effective butt enhancement creams.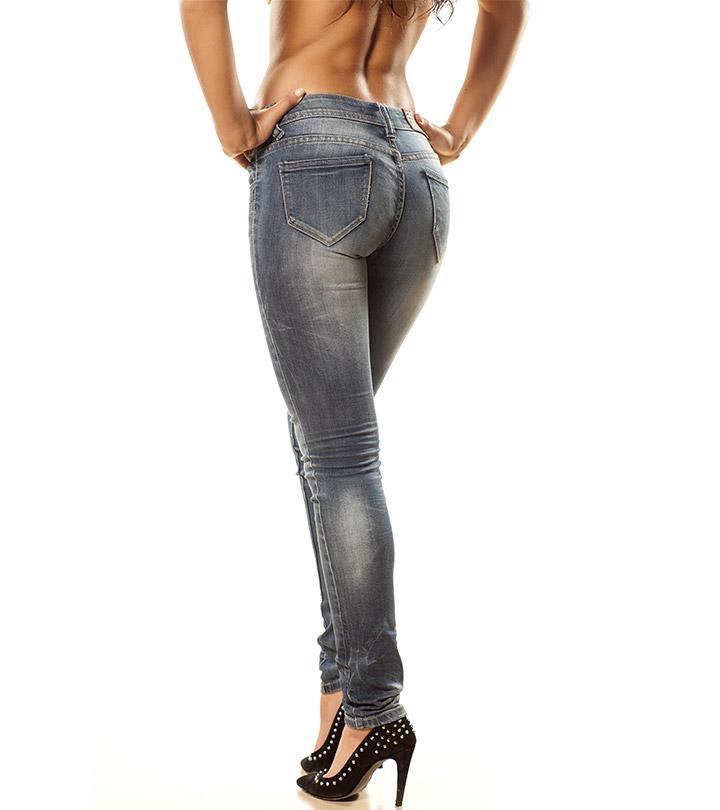 Even though it is not something we discuss openly, having natural curves is always welcome. While squats are the best exercise on the list to tone your butts, some skincare products can tighten the skin and make it look more firm than otherwise. If you have been exercising religiously and want something extra to attend to your skin, the best butt enhancement cream might just be what you need. To help you pick the best from the lot, we've compiled the 10 best butt enhancement products to invest in.
Top 10 Butt Creams to Try Out in 2022
This all-natural formula contains ingredients, such as beeswax, grapeseed oil, sweet almond oil, coconut oil, and vitamin E. This butt enhancement cream improves your cells' ability to store more lipids inside them to give your butt a fuller appearance. It claims to provide an 18% improvement in butt size.

Pros
Clinically proven
Money-back guarantee
Cons
Takes time to show results
This is an extra-strength butt enlargement cream. It claims to lift your butt and give it a fuller appearance in just a few weeks. It contains Dead Sea minerals, cinnamon oil, aloe vera, and pink grapefruit essential oil that tighten your skin and tone it. Its formula also makes your butt appear smoother and brighter.

Pros
Organic ingredients
Pleasant fragrance
Travel-friendly packaging
Cons
Takes time to show results.
This product contains Voluplus that stimulates the fat cells in your butt and increases their size to give you a curvy appearance. This product includes phytoestrogen that keeps your booty firm. It gets absorbed into your skin quickly and can be used on your thighs and hips as well.

Pros
Clinically tested
Made by FDA-approved manufacturers
FDA-approved ingredients
Pleasant fragrance
Cons
It takes time to show results.
This product contains natural oils that reduce the appearance of cellulite and make your butt look smooth and plump. It stimulates the fat cells in the applied area, causing them to plump up and become dense.

Pros
100% natural ingredients
Permanent results
Cons
Works faster along with butt enhancement pills.
This product has a plant-based formula that nourishes the muscles and promotes gluteal growth, giving you firm and plump butts. It enhances skin cell's activity, reduces sagging and flabby skin to provide firmness for well-defined buttocks. The collagen peptide, soy protein, and sngelica extract work together to enhance your hip line for attractive hips.
Pros
Herbal extracts
Lightweight
Proven results
Cons
May give a tingling sensation
This cream claims to give you results within 1-2 months of regular usage. This butt cream is a powerful blend of various butt enhancement ingredients. These ingredients target the area and give you maximum results without causing any additional weight gain.

Pros
Just a little product required per usage
Pleasant fragrance
Cons
Takes time to show results
Works best along with butt enhancement pills
This product contains LipidMaxx, a proven complex that stimulates the adipose cells and boosts fat content in the area where it is applied. In other words, it boosts the production of fatty tissues to give you a firm and plump buttocks.

Pros
Travel-friendly packaging
Herbal ingredients
Cons
Works faster along with butt enhancement pills.
This product claims to give you results similar to butt implants. It is an anti-wrinkle conditioning cream infused with ultra-hydrating oils and body butters like shea butter, cocoa butter, jojoba oil, avocado oil, coconut oil, etc. It reduces the appearance of cellulite, dark spots, and blemishes while maintaining skin elasticity. It also hydrates the skin and improves firmness to give you soft and perky butts.
Pros
Natural ingredients
Lightweight
Value for money
Cruelty-free
Cons
It may take time to show results
This is an all-natural butt and breast enhancing formula that targets the fat cells in these areas. It increases the volume of fat cells in these areas, which, in turn, enlarges the muscle tissues in your butt and breasts.

Pros
Scientifically-developed formula
Manufactured in an FDA-approved lab
Cons
Expensive
Takes time to show results
This product can be used on your butt and thighs. It claims to give you noticeable results in just a few weeks. It tightens the skin on your butt, makes it firm, and reduces the appearance of cellulite. This naturally lifts your butt and makes it look toned.

Pros
Contains natural ingredients
Made in an FDA-approved facility
Cons
Needs to be used with butt-enhancing pills for noticeable results
These are some of the best butt enhancement creams available on the market. If you are wondering which one to finally choose, check out the next section for the two main factors you should keep in mind while making a purchase.
How To Choose The Best Butt Enhancement Cream — A Buying Guide
It is advisable to invest in creams with natural formulas and stay away from toxic chemicals. Look for natural ingredients, including aloe vera, beeswax, shea butter, cocoa butter, almond oil, coconut oil, grapeseed oil, cinnamon oil, pink grapefruit essential oil, collagen peptide, and vitamin E to moisturize, tighten, and plump your skin.
Most butt enhancement creams have all-natural formulas that firm and tone the buttocks for a curvy shape. While some creams improve your cell's ability to store more lipids and impart your butt a fuller appearance, the others tighten your skin to make it appear brighter and smoother. Choose lightweight, quick-absorbing formulas that stimulate the fat cells of the buttocks to make them appear toned, rounded, and lifted with regular use.
Curves are a big feature of mainstream physical beauty. Most women want well-shaped buttocks that look gorgeously curvy and amazing in jeans and skirts. Apart from doing that, the best butt enhancement creams also offer other benefits. Check them out in the next section.
Benefits Of Using A Butt Enhancement Cream
Helps firm, plump, and lift the buttocks.
Improves skin metabolism to promote new cell turnover for smooth skin.
Reduces dark spots, blemishes, and butt acne.
Regular massage helps burn epidermal fat and remove flabbiness.
Maintains moisture levels and prevents dry skin conditions.
Reduces cellulite in the thighs, hips, and buttocks area.
Diminishes wrinkles and saggy skin to promote skin elasticity.
Offers targeted results without overall weight gain.
Once you have decided on a butt enhancement cream, follow these simple steps to achieve the best results.
How To Use A Butt Enhancement Cream To Get The Best Results
Step 1: Gently cleanse and pat dry the skin on your buttocks, preferably after a bath.
Step 2: Take a small amount of the cream and start applying to your preferred area.
Step 3: Massage for 3-5 minutes in a circular motion till the product is completely absorbed into the skin.
Pro Tip: Follow this twice a day to activate the muscle cells.
Why Trust StyleCraze?
The author, Shiboli Chakraborti, is a qualified skincare coach and a specialist in all things related to beauty. She compiled a list of the best butt enhancement creams after analyzing and reviewing several products on various e-commerce websites to help your concerns. She has offered a broad range of products that have beneficial ingredients, each of which has been briefly discussed, along with the benefits and drawbacks to assist you in selecting the best.
Frequently Asked Questions
Which cream is best for buttocks enlargement?
The Isosensuals Curve Butt Enhancement Cream is the best option for buttocks enlargement. It contains potent ingredients like beeswax, grapeseed oil, sweet almond oil, coconut oil, and vitamin E. This product reduces cellulite, increases your cell's lipid-retention ability, helps produce more phytoestrogen, and thus, makes your booty firmer, rounder, and bigger.
How long does it take for buttock enhancement creams to work?
The time required to get your desired buttock shape largely depends on the product formula and your current butt condition. Usually, you may start noticing changes within a week of regular use. But to see any significant change you have to wait for three weeks to three months. However, the best way to achieve quick results is to use a buttock enhancement cream religiously as directed on the package.
Do buttock enhancement creams work?
Yes, buttock enhancement creams boost the production of fat cells in your butt. They help make your booty firm and rounder and impart a temporary lift. Your buttocks will definitely look more peachy. However, these creams are unlikely to give you results like butt implants. You can couple using the cream with a good diet and exercise to get better results.
How can I enlarge my hips and buttocks?
Healthy fats and targeted exercises can make your butts firmer and peachier. Squats, glute bridges, clamshells, and donkey kicks are known to give visible results. Include avocado, whole milk, pumpkin seeds, chicken breast, cottage cheese, and quinoa in your diet to boost muscle growth and strength. In addition, you can use butt enhancement creams to supplement your diet and exercise.
Recommended Articles: