The 13 Best Cica Creams Of 2023 For Healthy And Radiant Skin
Moisturize your sensitive skin and strengthen your skin barrier with these healing creams.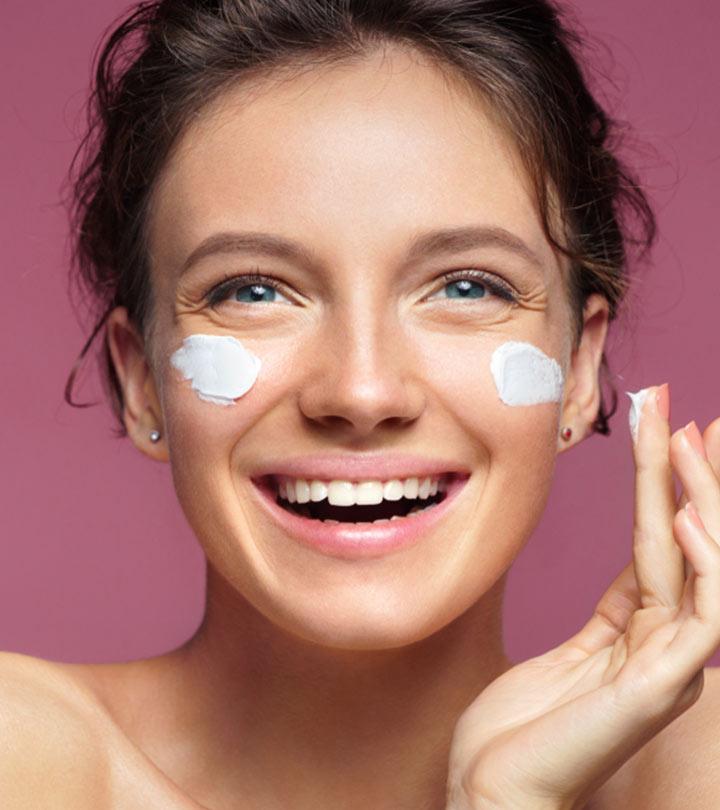 If you are here looking for the best cica cream for your sensitive skin, we have got you covered! Cica is short for a herb called Centella asiatica. It helps moisturize sensitive skin gently while strengthening and enriching the skin barrier. It is a popular ingredient in many K-beauty products and is found as an anti-scarring cream in European countries as well. These creams are known for their healing and hydrating properties. They also help resolve the various skin issues caused due to dirt, dust, pollution, and other environmental stressors.
With advances in skin care science and technology, many brands are coming up with cica cream formulations combined with caffeine, licorice extracts, and other such natural skin-benefiting ingredients. If you want to know more and are not sure where to start, read on and pick one of the 13 best cica creams listed below to try out and see the difference for yourself. Check them out!
What Are Cica Creams?
Recently hyped up as a K-beauty trend, cica creams have their roots in Wester dermo-cosmetic products. Several research studies show that cica cream's ingredients soothe minor burns, heal scars, and also help repair skin damage caused by skin conditions like psoriasis. The main active ingredient in these creams, Centella Asiatica. It is rich in fatty acids amino acids and beta carotene, which help provide moisture and maintain skin health and appearance.
When Should You Use Cica Cream?
Cica products are rich in antioxidants and are known for their anti-inflammatory, anticellulite properties. They have been used for decades to help speed up wound healing and reduce skin inflammation. Cica creams can replace your regular moisturizer in your skincare routine as they provide moisture, fight signs of aging, and boost collagen production. They can also be an excellent supplement for your skin if you are undergoing retinol and IPL treatments or using a chemical peel.
Now that you know what cica creams are and when to use them, here's a look at our curated list of the 13 best cica creams you must give a try for a healthy, radiant skin glow.
13 Best Cica Creams You Must Try
Are you looking for a moisturizer that hydrates your skin and fights signs of aging? Well, look no further than here. The age-repair cream from Meebak contains cica that soothes, hydrates, and heals irritated skin while rebuilding skin barriers and boosting collagen production. Enriched with niacinamide, it treats hyperpigmentation and reduces the appearance of fine lines and wrinkles. This cica cream also contains retinol and peptide 8 complex, which reduces dark spots and signs of aging. The secret ingredients are hyaluronic acid and Dioscorea japonica root that works as anti-inflammatory and antimicrobial agents, and soothe and hydrate skin. The gentle formula contains natural ingredients like jojoba oil, sunflower seed extracts, aloe vera, and rice extracts, making it perfect for sensitive skin and everyday use.
Pros
Replenishes dry skin
Reduces dark spots and signs of aging
Suitable sensitive skin
Idea for daily use
No parabens, sulphates, and phthalates
Cruelty-free
Free of toxins
Cons
Formula may be a bit too heavy
Price at the time of publication: $19.97
Tired of moisturizers that leave your skin feeling greasy? Try this dermatologically-tested, non-greasy cica cream from L'oreal Paris. Enriched with Centella Asiatica, it visibly reduces the signs of aging and repairs skin. It strengthens the skin's barrier to shield it against damage from internal and external aggressors. It also contains other nourishing ingredients such as shea butter and cocoa seed butter, which provides moisture and citric acid that even skin tone and clear pores.
Pros
Reduces the signs of aging and repairs skin
Provides moisture and unclogs pores
Oil-free formula
Allergy-tested
Fragrance-free
Colorant, dye-free
Free of skin-stripping alcohols
Cons
May not absorb quickly into the skin
Price at the time of publication: $8.69
Formulated with hydrating ingredients such as centella asiatica leaf, shea butter, witch hazel, and lavender oil, this cica cream repairs the skin barrier, strengthening it against environmental damage. The formula is also infused with niacinamide and reduces acne scars, exfoliates dead skin, and protects it from the sun's harmful U.V. rays. This lightweight consistency makes it an excellent night time cream to add to your bedtime skincare routine, as it absorbs quickly and offers excellent moisture retention.
Pros
Repairs skin barrier
Reduces acne scars
Offers excellent moisture retention
Vegan formula
Cruelty-free
Pregnancy-safe
No mineral oils, ethanol, paraben, PEG, propylene glycol and silicone
Cons
May not be suited for oily skin
Price at the time of publication: $16.28
All you ever need in a cica cream is right here in this product. Formulated with the potent Ayurvedic ingredient Centella Asiatica, this cream helps soothe dry skin by deeply hydrating it. This A'PIEU Madecassoside Cica Cream is a powerful blend of 40% natural Centella leaf water with 0.1% pure madecassoside extract, which repairs and heals the skin. The formula also contains niacinamide, which helps control excess oil production, witch hazel extract to tighten skin, and panthenol to help provide hydration to parched, dry skin. This cream soothes acne-prone skin, brightens tone, and fights signs of aging.
Pros
Repairs and heals skin
Tightens and improves texture
Suitable for oily and dry skin
Offers vibrant glow
Regulates oil production
Cons
The scent may be unpleasant for some
Price at the time of publication: $14.7
Bid farewell to damaged, irritable skin once in for all. Powered by the miracle ingredient, thermal water, this cream is abundant in soft minerals and restores the skin's protective barrier while reducing environmental stressors' harmful effects. It also contains a copper-zinc blend, which helps the skin maintain its elasticity and purifies it. The cream's patented GF-Repair complex boosts cell production and promotes the growth of the skin's epidermal barrier.
Pros
Hypoallergenic formula
Restores the skin's physical barrier
Fragrance-free
Absorbs quickly
Preservative-free
Cons
Formula may feel heavy on the skin
Price at the time of publication: $12.0
Restore the natural glow of your skin with this Dewycel Cica Plus Balm. You can use it as a part of your morning or bedtime skincare routine to condition and moisturize your face. The powerful combination of centella asiatica and plant stem cells repairs damaged skin and prevent wrinkles. It is formulated with panthenol and hyaluronic acid, which leaves you with supple, plum skin that will make you fall in love with your radiant skin. It also contains apple seed extracts with collagen-boosting properties and delivers vitamin C to brighten skin and dark spots.
Pros
Cruelty-free
Absorbs quickly
Improves elasticity
Suits all skin types
Eliminates redness
Removes acne and blemishes
No paraben, benzyl alcohol, chlorphenesin, triclosan, DHT, and triethanolamine
Cons
Price at the time of publication: $33.98
Made with naturally-derived brightening ingredients, this spot corrector is gentle on the skin and deeply nourishing. This Rael Beauty Lighten Up Cica Spot Corrector contains portions of mineral oil and tea-tree oil that improve skin clarity, tone, and texture. It is formulated with an effective concentration of centella asiatica, which reduces dark spots, unwanted discoloration, and blemishes. It contains hyaluronic acid to lock moisture in and is enriched with white willow bark extracts to clear pores and alleviate acne and irritation.
Pros
Provides hydration and locks moisture in
Improves skin clarity, tone, and texture
Vegan
Cruelty-free
No synthetic fragrances and artificial dyes
No parabens, sulfates, phthalates, Phenoxyethanol, and PEGs
Cons
May take a while for the formula to blend in well
Price at the time of publication: $13.99
This cream strengthens the skin by gently nourishing it with effective ingredients such as cypress tree and panthenol. It soothes rough and damaged skin, leaving you with a supple and healthy glow. This non-irritating, mild formula is excellent for sensitive skin, offering it dry-damage care and strengthening the skin barrier. What makes this product an adored skincare cream, you ask? It comes with the goodness of shea butter, antioxidant-rich, madecassoside, to seal moisture into the skin and maintain its overall health.
Pros
Non-irritating, mild formula
Suitable for sensitive skin
Strengthens skin barrier
Quick absorption
Improves texture
Reduces flaky patches
Protection from UV-A and UV-B rays
Cons
May not suit combination skin
Price at the time of publication: $23.93
Are you troubled with dry and irritated skin? Give this Madeca Derma Revitalizing Cream a chance and see the difference for yourself. High concentrations of collagen, elastin, and hyaluronic acid used in this product, moisturize skin, boost skin elasticity, and fight signs of aging. This loved product is enriched with nourishing ingredients such as rosemary extracts, white willow bark, Matricaria flower, bergamot fruit, and grapefruit to help tighten skin and leave behind a radiant glow. Made with portions of Centella Asiatica, daisy flower, grapefruit, green beans, orange oil, licorice root, and evening primrose oil, it offers antioxidant firming properties, rebuilds damaged skin, and smoothes fine lines.
Pros
Moisturizes and soothes skin
Fights skin aging and tightens skin
Reduces the appearance of wrinkles
Ideal for mature, sensitive skin
Cons
Formula may be a bit heavy
Price at the time of publication: $29.99
This silky smooth cream boosts hydration in vulnerable, mature skin. It absorbs into the skin quickly and offers instant relief to irritated skin. This cica cream contains enriching ingredients such as bark extract, beeswax, sunflower seed oil, macadamia ternifolia seed oil, and pinus pinaster bark, which help provide ample moisture to the skin, while leaving behind a radiant and youthful glow. It is gentle on the skin and protects and restores the skin's barrier, making it a perfect addition to your everyday skin care routine. Cosrx Pure Fit Cica Cream contains 6000 ppm of centella extract and helps restore any skin damage.
Pros
Boosts hydration
Offers instant relief to irritated skin
Restores skin damage
Unscented
Cruelty-free
Lightweight, non-sticky formula
Ideal for sensitive skin
Cons
May not be suitable for extremely dry skin
Price at the time of publication: $19.95
Enriched with beta-glucan, ceramide NP and panthenol, this cica cream improves hydration, enhances water retention, and calms skin. With nourishing ingredients such as Centella Asiatica and green propolis extract, this VT Cicialio Cica Cream soothes troubled skin gently and strengthens skin barriers. The benefits of cica cream are that it offers a layer of protection to the skin without the heaviness and added greasiness.
Pros
Absorbs easily
Improves skin texture
Delivers healthy glow
Oil and water balancing cream
Cons
May take a while for results to show
Price at the time of publication: $23.0
Packed with the goodness of Centella Asiatica, ceramide, and panthenol, this cica recovery cream builds a healthy skin barrier to retain moisture and leaves you with younger looking, radiant skin. This hydrating formula contains nutmeg extracts and glycerine, which provide moisture and relieves dryness. It also enriched with the goodness of niacinamide to help minimize enlarged pores and even out skin tone. The anti-inflammatory properties of this plant-based formula offer a soothing feeling to irritated and dry or itchy skin.
Pros
Hydrating formula
Builds a healthy skin barrier
Contains a pleasant scent
Dermatologically-tested
Suitable for acne-prone and oily skin
Cons
Price at the time of publication: $42.83
There is more than one benefit in using this cica gel cream by the DERMATORY. It is formulated keeping sensitive skin in mind and is a hypoallergenic, dermatologically-test product. It contains guaiazulene to help reduce the swelling caused by acne and offers clear skin and feverfew extracts, which soothes irritated skin. A small amount is all you need of this gentle cream to help moisturize your entire face. Last but not least, dermatory cica cream also contains chamomile extracts, which are known for their skin-calming properties.
Pros
Hypoallergenic formula
Dermatology-tested
Soothes and repairs skin
Relieves irritated skin
Cons
May not by hydration enough for some
Price at the time of publication: $18.0
How To Choose The Best Cica Cream?
Used for a long time in traditional asian medicine, cica creams have come a long way to now rocking the Korean beauty world. Here's how you pick a cream that suits you the best.
Skin type: From oily to dry to combination skin, each skin type has different needs. If you have itchy and dry skin, you can opt for Dewycel Cica Plus Balm and Iope Derma Repair Cica Cream. These creams contain panthenol and hyaluronic acid, which replenish the skin with moisture and hydrate them. For combination skin, where you usually struggle with an oily T-zone, creams like Apieu Madecassoside Cream and Cosrx Pure Fit Cica Cream may be your best find. They contain ingredients like madecassoside and niacinamide that tackle oily and dry patches simultaneously. If you have oily skin, you can go for the L'oreal Paris Revitalift Cica Cream, Dr. Jart + Cicapair Cream, Apieu Madecassoside Cream or the Rael Beauty Lighten Up Cica Spot Corrector. Enriched with ingredients like turmeric root extract and Niacinamide, these creams control excess sebum production.
Skin Concerns: There are many cica creams that target different types of skin concerns including improving skin texture, anti-aging, reducing spots, brightening, etc. If you are looking to improve skin texture while providing hydration to the skin, go for ingredients like beta-glucan, ceramide NP and panthenol which help in better water retention and absorption. The T Cicialio Cica Cream contains all these ingredients and more. If you want to firm, plump, and tighten skin along with fighting signs of aging, use ingredients such as tea extracts, niacinamide, grape seed extracts, vitamin C, etc., as they help reduce the appearance of fine lines by hydrating and plumping the skin. For this, we suggest you give the Meebak Cica Cream Age-Repair Moisturizer a try.
Nourishing formula: Several cica creams offer a combination of ingredients that are deeply nourishing, especially with an interesting combination of licorice root, witch hazel leaf, and coconut oil. Cosrx Pure Fit Cica Cream, Madeca Derma Revitalizing Cream, and Iope Derma Repair Cica Cream have some of the most nourishing cica cream formulas in the market. These not only maintain the health of the skin, but form a protective barrier over the skin and shield it from further damage.
Cica cream is a wonder product if you have irritated skin. Whether it is to treat your burns, or soothe and heal dermatitis or eczema, these creams have definitely worked and proved their mettle. While it provides your sensitive skin some salvation and has turned into one of K-beauty's favorite ingredients, the cica creams have made a great addition to several of our beauty care routines, thanks to their anti-inflammatory and soothing properties. We hope you find one that suits you best, with our guide of the 13 best cica creams in 2021.
Why Trust Stylecraze?
The author, Kirtana Divakar, is a skin care enthusiast who likes to assist her readers in finding the most effective skin care solutions. She compiled a list of the best cica creams after reading many product reviews and customer feedback on brand websites and trusted online forums. These products can help eliminate skin issues and moisturize sensitive skin.
Frequently Asked Questions
Is cica cream good for the skin?
Cica creams are a Godsend to irritated, sensitive skin. They soothe and strengthen the epidermal layer of the skin, while fighting signs of aging and providing soothing relief to those struggling with psoriasis and eczema.
Is cica cream good for acne and rosacea?
Yes, if you have rosacea or acne-prone skin, cica creams can offer great healing.
Is cica cream good for oily skin?
If you have oily skin, cica cream hydrates intensely while keeping the oiliness at bay.
Can you use cica cream every day?
Yes. Use cica cream daily to improve skin barrier function, maintain epidermal moisture, and soothe irritations. However, if your cica cream contains retinol, apply it only at night, as the ingredient makes the skin sensitive to the sun.
Can you use cica cream at night?
Yes. Use a cica cream at night to allow the active ingredient to soothe and strengthen the skin's barrier without any disturbance.
Does cica cream clog pores?
No. Cica creams unclog pores and alleviate acne-related problems. They usually feature non-comedogenic ingredients.
How can I use cica cream?
• Wash your face with a gentle cleanser.
• Scoop out some product.
• Apply it gently to your face in soft circular motions. Target the problematic areas more.
How long does it take cica cream to work?
Cica cream shows improvements after three days of use. Notice healthy, glowing skin with less redness and fewer fine lines after using it for just a couple of days.
Recommended Articles