8 Best Conditioners For Thick Hair Of 2022
Manage your thick and gorgeous mane with these affordable and hydrating conditioners.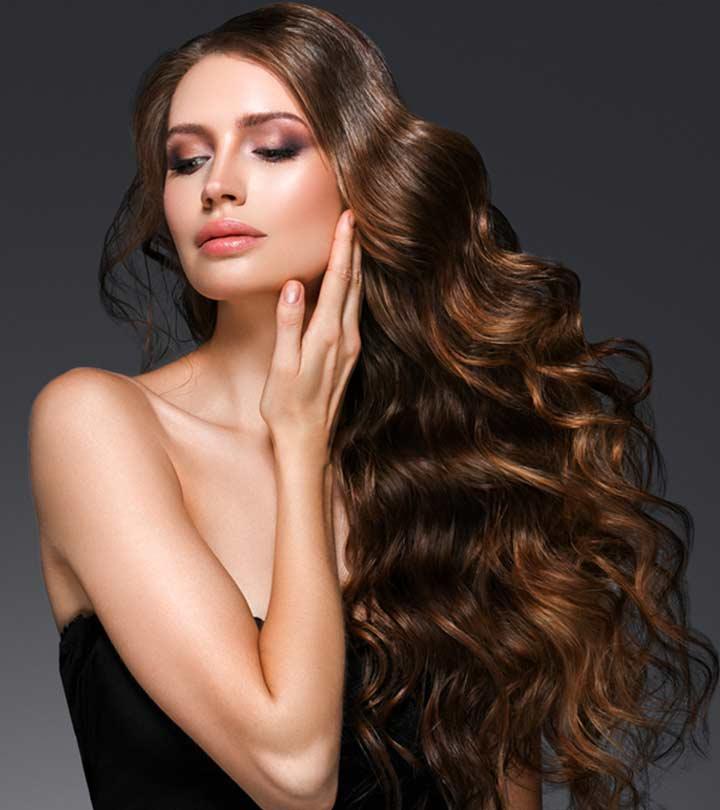 Thick hair can have a mind of its own and can be super annoying to manage. However, thanks to hair care brands for putting their heads together, we have access to some of the best conditioners for thick hair. As dreamy as it is, thick hair is equally a nightmare when it comes to maintaining it. Don't get us wrong; we're not bashing on thick hair, but we're just sharing the same pain you feel about them. Regardless of how thick your hair is all tresses need and deserve love and care. To help give your gorgeous locks just that, we've searched the Internet and compiled the 8 of the best conditioners for thick hair that can really help you get a hold on it. For all you know, you and your thick hair can be the lethal protector!
Top 8 Best Conditioners For Thick Hair Of 2022
Tired of your thick curly hair becoming frizzy? Get this conditioner that will defrizz, detangle, and define your curls with its creamy formula that contains rich coconut oil, aloe vera juice, plumeria extract, and papaya butter. Leave this conditioner for 3-5 minutes on your hair after shampooing and rinse thoroughly. This process will hydrate your tresses, retain moisture, and will let you achieve soft, bouncy, and shiny curls. Also, this conditioner will reduce hair damage and will protect it from pollution and breakage. It is safe to use as it is free of parabens, sulfated surfactants, mineral oils, and silicones. Here's a personal review video to help you get a better understanding of the product.
Pros
Vegan
Smells great
Value for money
No synthetic dyes
Cons
May feel slightly greasy after wash
Detangle your frizzy, dry hair with this conditioner that works best for thick hair. This creamy conditioner gives your unruly tresses a shiny and smooth finish while providing intense moisture. It is formulated with shea butter, hibiscus, neem, coconut oil, and other natural ingredients like silk protein. These elements control the frizz, provide hydration, and prevent hair breakage, making it easier for you to manage your hair effortlessly. Use this conditioner after shampooing, leave it for some time, and then rinse your hair thoroughly. It does not contain paraben, sulfate, petrol, phthalate, and mineral oil.
Pros
Organic
Lightweight
Good smell
Cruelty-free
Silicone-free
Cons
One pump may not give enough product.
Looking for a hydrating conditioner for your color-treated hair? Try this conditioner that protects the color and adds life to your dry thick hair. This durable conditioner is formulated with green tea, jojoba, sage, sunflower seed, vitamin E, menthol, and mint. Besides being suitable for color-treated hair, this conditioner also protects normal to dry hair from the harmful environmental factors and preserves the natural color. This luxurious creamy-textured conditioner deeply softens and gives a long-lasting shine to your hair. Rinse your locks thoroughly after applying shampoo and conditioner to wash off the entire product from your thick tresses. For more information about the product, click this video.
Pros
Vegan
Easy to use
Ensures easy styling
Not tested on animals
Paraben, sulfate, and mineral oil-free
Cons
Not able to repair your damaged strands? Worry not! This conditioner helps strengthen your thick hair and restores the natural color, leaving you tresses soft, strong, and shiny. Infused with cold-pressed argan oil, this renewing conditioner penetrates your hair shaft to give you lustrous hair. This hair product is perfect for all hair types — curly, dry, damaged, thick, or straight. You can use it every day as it will make detangling your messy hair quite hassle-free. Use this conditioner after a shampoo wash and let it stay for 1-2 minutes before you rinse it completely.
Pros
Affordable
Paraben-free
Travel-friendly
Sulfate-free surfactant
Irresistible woody, citrus, and floral scent
Cons
May not work perfectly for frizzy hair during humidity
Smooth away your frizzy, unruly, damaged, and dry hair with this conditioner and achieve shiny, smooth, naturally beautiful hair. You do not need to rinse your hair after applying this leave-in conditioner; just spray this formula uniformly on your towel-dried hair. It will detangle your locks without any hassle and leave you with shiny, moisturized thick tresses. Suitable for all hair types, including color-treated hair, this formula does not contain SLS and SLES sulfates, parabens, phthalates, iron oxide, petroleum, mineral oil, nut ingredients, lead, palm oil, and synthetic colors.
Pros
Vegan
Non-greasy
Lightweight
Gluten-free
Cruelty-free
Cons
The scent may be off-putting for some.
Get this anti-frizz conditioner that moisturizes your dry and unruly hair, restores elasticity, and makes your hair shiny. The vitamin E and olive extract in this conditioner help in ultra-nourishing, moisturizing, and softening your beautiful hair. A conditioner is usually applied using your fingers after shampooing your hair, but this hair product is combed through your hair to detangle from root to tip. Just let it sit for 2-3 minutes before rinsing your hair thoroughly. The result is a perfectly shiny, frizz-free hair with a fresh citrusy scent.
Pros
High-quality
Smooth finish
Makes hair easy to style
Ideal for everyday use
Long-lasting effect
Cons
Give your dehydrated thick hair a dose of moisture with this conditioner that will leave your hair shiny and frizz-free. While ingredients like shea butter, keratin, avocado oil, and marshmallow root make your hair smooth and hydrated, jasmine, orange, magnolia, musk, peony, and orris provide a wonderful scent. You can now reduce your styling time as this hair product will give you lustrous, nourished hair that you can flaunt all day. Apply this conditioner on wet hair after you are done shampooing, detangle it from midshaft to the tip by using your fingers, leave this product for 2-3 minutes, and rinse it properly.
Pros
Phthalate-free
No animal testing
Prevents hair breakage
Paraben and sulfate-free
Safe for color-treated hair
Cons
Style your damaged hair instantly with this conditioning spray that helps restore your hair's natural shine and smoothness. Spray this product onto your damp or dry hair, use your fingers or a wide-toothed comb to detangle your strands, and dry them and style as desired. This way you can prevent hair breakage or heat damage that may occur due to styling using other tools and products. You can use this leave-in conditioning spray just after your hair wash or before stepping out of your house.
Pros
Affordable
Lightweight
Easy to carry
Long-lasting result
Safe for color-treated hair
Cons
Why Trust StyleCraze?
The author of this article, Kirtana Divakar, is a hair care enthusiast and loves experimenting with different hair care products on her thick hair. She browsed numerous user reviews on trusted online forums and researched the ingredients in-depth to compile this list of the best conditioners for thick hair. These products can help keep your hair shiny, voluminous, and healthy without hair damage.
Frequently Asked Questions
Does conditioner make hair thicker?
Yes. Along with conditioning your hair, a conditioner also helps make your hair thicker and fuller by adding volume and making it bouncy.
Does conditioner make your hair curly?
Conditioner is used to provide nourishment to dry and frizzy hair. Whether your hair is straight or curly, it will help maintain that texture. But it will not make straight hair or any hair type curly.
How often should I condition my thick hair?
You must condition your thick hair three to four times a week to keep your locks smooth. However, if you have oily hair, make sure you use a lightweight conditioner that does not weigh down your hair.
What happens if I don't use conditioner for my thick hair?
If people with thick hair stop using conditioners, they might experience dullness, roughness, and dryness. So, keep your thick mane moisturized and frizz-free by applying conditioner on wet tresses.
What is considered thick hair?
If your tresses are wide and have the thickness of a sewing thread, they can be considered thick. You can also determine if you have thick hair by checking your hair's density. Similarly, if you can barely see your scalp, your mane is thick.
How long should I leave the conditioner on my thick hair?
You can leave the conditioner for eight to ten minutes on thick hair, depending on your requirement. If deep conditioning, leave the conditioner on your hair for 30 minutes.

Recommended Articles:
Best Conditioners To Maintain Healthy Hair
Best Conditioners For Dry And Frizzy Hair
Best Shampoos And Conditioner For Thick Hair
Best Conditioners For Fine Hair