The 13 Best Foundations For Rosacea (2023) + A Complete Guide
Mask rosacea flare-ups without any irritation with the best skin-friendly foundations.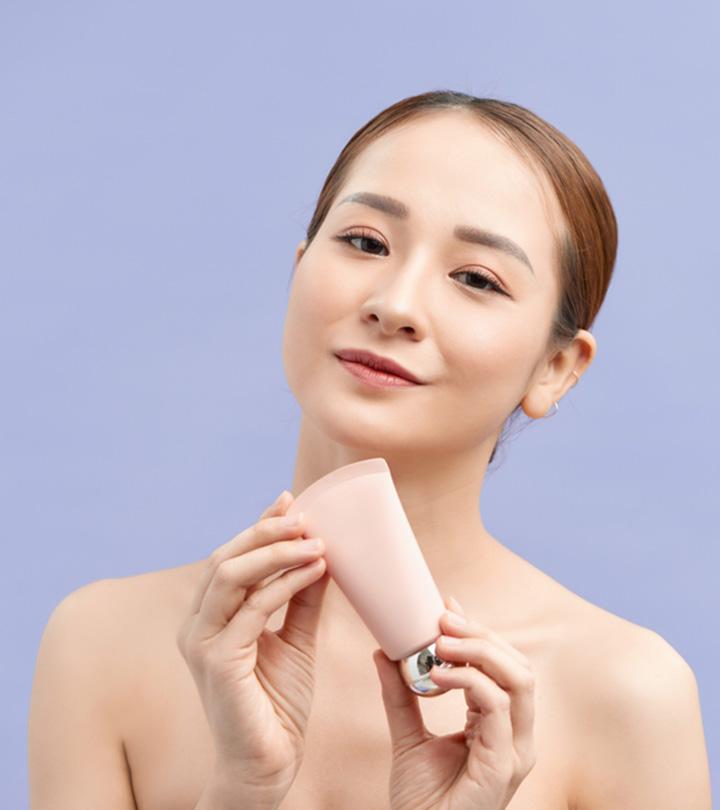 We know how much trouble it can be to cover your skin with layers of makeup to hide your rosacea. That's why we have got you the best foundations for rosacea right here.
Locally bought foundations can often be irritant and unsafe for rosacea-prone skin. But, using foundations specially formulated for such skin types can be gentle and non-irritating. It will mask up the pesky bumps of your skin and won't cause further breakouts or flare-ups. Dealing with this skin type can be tricky, but we have some foundations that can do it just right. Apart from covering your bumps, they also contain SPF to protect sensitive skin during every use.
The foundations for rosacea will feel comforting on your skin while making your skin look flawless. And thus, it will make you feel confident at all times. Moreover, you won't need touch-ups or to confront the fear of a bump popping out here or there. Sounds too good to be true? Check out the list of the 13 best rosacea-friendly foundations below and get ready to glam up.
13 Best Foundations For Rosacea That Won't Trigger Flare-Ups (With Reviews)
With anti-aging, sunscreen, and full-coverage benefits, this CC+ cream is a godsent formula for those with sensitive and rosacea-affected skin. If you are looking for the best drugstore foundation for rosacea, this could be it! The clinically tested and gentle blend contains hydrolyzed collagen, niacin, antioxidants, vitamins, hyaluronic acid, natural oils, plant extracts, and peptides to comfort and hydrate your skin, as well as conceal your imperfections. So, if you are dealing with redness, wrinkles, dark circles, acne scars, large pores, etc., the IT Cosmetics rosacea skin foundation could be the one for you. This video offers a deeper insight into the functions and effects of the product discussed.
Pros
Moisturizing formula
Reduces dark spots
Ensures flawless complexion
Protects from harmful UV exposure
Corrects uneven texture and skin tone
Doubles up as a primer to conceal pores
Non-cracking, non-creasing, and ultra-hydrating
Suitable for all skin types
Cons
Some may find it slightly greasy
Price at the time of publication: $27.0
For women on the go, touch-ups are never an option, which is why we bring to you this long-lasting foundation for you. Delivering flawless matte coverage for up to 24 hours, this foundation for rosacea ensures full coverage with its flattering tones. Also, it is transfer-resistant! Busy bees, travelers, and don't who despise touch-ups, NYX could be the effortless foundation you are looking for. Click here to check out this YouTuber's unbiased review for the foundation.
Pros
Cruelty-free product
Creamy and highly-pigmented
Glides smoothly on skin and controls shine
Non-comedogenic, lightweight, and waterproof
Suitable for normal, combination, oily, and sensitive skin
Cons
Price at the time of publication: $12.6
A cover-up that won't disappoint! Infused with 50% pigments to conceal stubborn dark spots, blemishes, redness, and other imperfections, this full-coverage makeup for rosacea will have you whipped for its legendary cover-up. Ideal to use for uneven skin tone, scars, and something as vivid as tattoos, you can use it to conceal flare-ups on your face and body as well. Yep, and you thought your foundation days are over, do not skip Dermacol this season!
Pros
Waterproof formula
Hypoallergenic and preservative-free
Provides sun protection with SPF 30
Suitable for all skin types
Cons
May feel slightly heavy after a few hours
Price at the time of publication: $17.04
Dry skin and rosacea can be a stubborn combination to deal with unless you have this dermatologist-tested, 24-hour hydrating and sunscreen foundation. Apply it generously, and it will keep your skin hydrated, protected from the sun, and moisturized with its medium coverage formula. A must-try for those looking for the best drugstore makeup for rosacea dry skin, it's an ideal option for early rosacea, mild flare-ups, hyperpigmentation, dark spots, and other skin imperfections. Here's a personal review video to help you get a better understanding of the product.
Pros
Buildable texture
Powered with SPF 25
Non-cakey and non-masky
Non-transfer and non-smudge
Suitable for sensitive and dry skin
Ensures a natural and seamless finish
Fragrance-free, non-comedogenic, and allergy-tested
Cons
May not be best suited to conceal extreme cases of rosacea
Price at the time of publication: $38.0
This foundation is so light, you'll be left wondering if you've applied anything to your face at all!  Here's another drugstore brand that'll help you conceal and curb flare-ups effortlessly. Packed with ingredients to comfort your skin while delivering a flawless glow, the blend contains witch hazel, tea tree, camphor, salicylic acid, and aloe vera. A fantastic option to explore during humid and warm weather conditions, this rosacea foundation delivers full coverage, conceals redness, and fights acne.
Pros
Prevents breakouts
Powered with SPF 25
Corrects uneven skin tone
Vegan and cruelty-free
Suitable for acne-prone and normal skin
Free from phthalates, sulfates, parabens, and more
Cons
Not available in many shades
Price at the time of publication: $14.99
A botanical blend to conceal rosacea, blemishes, freckles, and other aging signs! Yep, how about an organic indulgence for a younger-looking glow this season? Infused with natural ingredients such as aloe leaf juice, non-GMO soybeans, thyme extract, and olive leaf extract, the product contains zero harsh chemicals, making it a fantastic option for sensitive and rosacea skin. If you are dealing with sun spots, blemishes, acne scars, uneven skin tone, dark circles, and other stubborn aging signs, you must let this foundation be your ultimate bae!
Pros
Non-greasy and smooth finish
Lightweight, non-comedogenic, and buildable coverage
Reduces the appearance of fine lines and imperfections
Gluten-free, vegan, paraben-free, and cruelty-free
Cons
May not be suitable for all skin types
Price at the time of publication: $30.45
This mineral-infused BB cream with skin-loving ingredients promises the power of 4 benefits! It can conceal blemishes, shrink pores, brighten skin, and reduce the appearance of wrinkles and fine lines too. And that's not all; this mineral makeup for rosacea provides broad-spectrum sun protection with SPF 25. Infused with ingredients like aloe leaf juice, apple fruit extract, white tea extract, bitter orange fruit extract, and sunflower seed oil, this one-solution foundation conceals and cares with every application. It'll always be glow-time if you have this product in your makeup kit.
Pros
Creamy texture
Vegan and cruelty-free
Water-resistant for up to 40 minutes
Dermatologist-tested, allergy-tested, and non-comedogenic
Free from synthetic fragrances, phthalates, parabens, mineral oils, and talc
Cons
Price at the time of publication: $39.0
Let your skin and pores breathe this season! Here's a foundation that'll make you fall in love with your natural, younger-looking, and dewy look. The Shimarz liquid foundation is a mineral-based formula with no harsh chemicals, only organic ingredients to nourish your skin intensely. Also, its full coverage is no joke! Packed with ingredients like aloe leaf juice, thyme extract, lavender flower extract, and rosemary leaf extract, this long-lasting rosacea moisturizer conceals spots, dark circles, wrinkles, blemishes, pimples, and more while leaving a refreshing and flawless finish.
Pros
Oil-free foundation for rosacea
Non-cakey, non-greasy, and non-creasy
Non-comedogenic, lightweight, and hypoallergenic
Vegan, cruelty-free, paraben-free, and gluten-free
Suitable for dry, oily, sensitive, and celiac skin types
Cons
Not available in many shades
Price at the time of publication: $28.93
Do you like your foundation matte and smooth? Frankie Rose Cosmetics can make it happen for rosacea and sensitive skin effortlessly. It ensures instant and long-lasting coverage, so you can go about your day confidently without worrying about touch-ups. It offers buildable coverage to conceal blemishes, breakouts, dark spots, and other skin imperfections seamlessly to deliver a flawless and clear complexion. Matte lovers, all eyes on this lightweight formula!
Pros
Breathable texture
Hydrates the skin
Ensures full coverage
Corrects uneven skin tone
Suitable for all skin types
Cons
Price at the time of publication: $49.95
Don't let rosacea dull your confidence anymore. This oxygenating foundation with acne-control and a breathable formula will conceal redness and restore the glow you desire instantly. Infused with aloe vera juice, vitamin E, grape seed extract, and cerevisiae, the texture is light and goes on like a second skin while delivering a medium coverage. And the best part is, it's water and sweat-resistant for up to 90 minutes! You can wear it for workouts, quick swims, and it will even survive through sudden showers with your flawless foundation intact.
Pros
Dermatologist-tested
Soothing and cooling formula
Non-heavy and transfer-resistant
Long-lasting, non-comedogenic, and hypoallergenic
Free from fragrances, oils, water, and fragrances
Suitable for sensitive, acne, and compromised skin types
Cons
Price at the time of publication: $66
Divert your gaze to this dropper bottle that claims to conceal the most vivid marks, spots, pimples, and flare-ups instantly. Do you have a party or date coming up? Or looking for a foundation that can hide redness and deep pigmentation for long hours? The Phoera liquid foundation can help. Oil-free and buildable, it delivers a finish so natural and mattified that it will amp up your confidence instantly. And unlike other foundations, it has a serum-like texture, thus making the coverage feel super light on the skin.
Pros
Prevents breakouts
Ensures full coverage
Long-lasting, water-proof, and hypoallergenic
Suitable for all skin types
Cons
Some users found it slightly drying
Price at the time of publication: $8.99
Whether it is rosacea or winter flush on your cheeks, this redness foundation from Clinique can hide it all. Formulated with probiotic technology that'll strengthen your skin's natural barrier and keep the environmental stressors at bay, this foundation is the color corrector you need to comfort your skin intensely. And as for the foundation bit, your skin has no choice but to look flawless, clear, and radiant with Clinique's stunning full coverage formula.
Pros
Oil-free formula
Light and non-cakey
Ultra-soothing and calming
Fragrance-free
Allergy-tested
Cons
Offers only SPF 15 protection
Price at the time of publication: $33.0
Let your skin feel flawless on the outside and healthy on the inside with this rosacea foundation. As it is a water-based formula, it's great for dry to normal skin types. Yep, no more cakey and greasy feeling, as this vitamin-packed formula is so light and smooth that it ensures a second-skin finish. The blend contains vitamin C, E, and F for intense hydration and squalene to lock in the moisture. Glow up with and without makeup with this antioxidant blend this season.
Pros
Oil-free formula
Cruelty-free and vegan
Corrects uneven skin tone
Ensures 12-hour natural coverage and healthy skin
Protects against environmental triggers
Free from talc, sulfates, parabens, fragrances, gluten, mineral oils, and more
Cons
Price at the time of publication: $12.55
Say hello to rosy skin, not rosacea this season! There you go, those were the 13 best foundations for rosacea with gentle formulas. However, if you need more assistance with buying the right product or wondering how to use the foundation, we have some tips and tricks for you in the buying guide below.
How To Choose Foundation For Rosacea?
Choosing the right foundation is crucial to maintain skin health and a radiant glow and also so that you don't end up triggering the flare-ups with the wrong one. Here are some things you must consider before buying one:
Skin type
Although most rosacea foundations are gentle and suitable for all, it's best to choose one formulated for your skin type to enjoy maximum benefits. Oil-free foundations are best for combination and oily skin, whereas water-based foundations are suitable for normal to dry skin.
Coverage type
Foundations with medium coverage deliver an opaque to sheer finish, covers uneven skin tone, dark circles, and is buildable so your natural skin can show. Full-coverage foundations leave a matte finish and will provide optimal coverage to hide imperfections such as blemishes, breakouts, redness, and more.
Chemical-free
Chemicals can trigger flare-ups even more, which is why you must choose a chemical-free product. Look out for brands that are 100% organic-made and free from toxic ingredients such as parabens, mineral oils, talc, phthalates, sulfates, etc.
Skincare benefits
Choose a foundation that ensures skin-comforting benefits such as hydration, moisturization, SPF protection, acne-control, protection from environmental triggers, and more. So, while your skin looks flawless on the outside, the formula can heal, repair, and protect on the inside for the best experience.
Non-comedogenic formula
Lastly, rosacea skin is prone to acne buildup, red bumps, and breakouts. Hence, you must choose a non-comedogenic foundation that will not clog pores and trigger acne or breakouts after every use.
Ingredients To Look For According To Skin Type
Mineral-based formulas are gentle and contain zero to minimal irritating ingredients, making them great for compromised, sensitive, and extremely sensitive skin. If dryness is giving you nightmares, foundations with aloe vera, vitamin E, or hyaluronic acid are suitable to moisturize and hydrate your skin intensely while delivering a natural and flawless glow. To fight acne and rosacea together, a foundation with salicylic acid would be ideal as they claim to fight acne and reduce chances of breakouts too.
How Do You Cover Rosacea With Foundation?
It's easy and similar to applying a regular foundation. However, here are steps for first-timers:
Start with a pore-shrinking primer to create an even base for the foundation.
Now, depending on the coverage you desire, dot the foundation on the skin gently, especially on areas that require concealing.
Then, with a wet or dry sponge blender (depending on your preference), dab on the foundation gently into the skin.
Do not rub or sweep the foundation, but dab so you don't end up triggering the redness more.
Once done, finish with a setting powder or spray of your choice.
Why Trust StyleCraze?
The author, Vaishnavi Kothuri, is a beauty and style enthusiast who believes in trying new products keeping your skin type and concern in mind. She has done multiple site comparisons and carefully reviewed several customer testimonials before bringing you this list of the best foundations suitable for rosacea. These foundations are specially formulated to cover redness and give you flawless and radiant skin.
Frequently Asked Questions
Does foundation make rosacea worse?
Yes, if the foundation has harsh chemicals or toxic ingredients, it can make rosacea worse. Choose a rosacea-friendly foundation with a gentle formula or consult your dermatologist before using a product.
Which ingredients should I avoid if I have rosacea?
Foundations with alcohol, glycolic acid, and fragrances can be harmful to rosacea-affected skin. Also, avoid products with camphor and witch hazel too if you have dry skin.
Is mineral makeup better for rosacea?
Absolutely! Mineral-based makeups are great for rosacea as they have less harmful ingredients, are gentle, and will not cause flare-ups.
What causes redness in rosacea?
The inflammation is due to abnormalities in the blood vessels in your skin, which increases the redness. Other reasons could be family history, harmless skin mites, or bacteria triggering skin and causing inflammation.
How do you calm down rosacea fast?
Follow these steps to calm down rosacea effectively.
Drink a lot of water.
Keep your skin nourished with a moisturizer.
Reduce stress
Avoid spicy food
Use rosacea-friendly skin care products.
Avoid going out in the sun.
Recommended Articles