Best Hair Color Brands Available In India – Our Top 10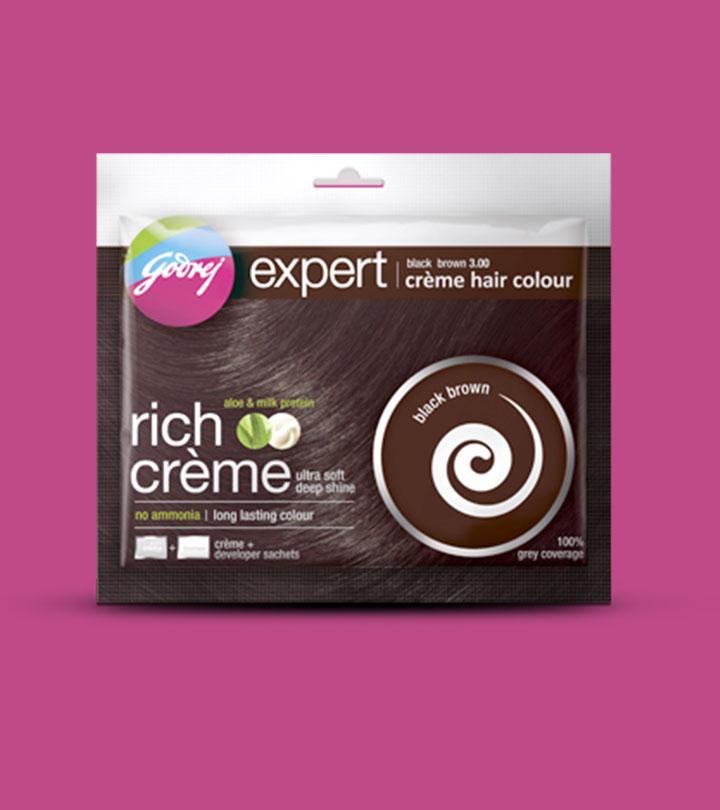 The beauty of Indian tresses cannot be denied. However, living with dark hair, all your life can get a bit monotonous. Well, a little experimenting has never done anyone harm, and if you are overcome by the urge to spruce your hair up with color, you've come to the right place. With so many choices from burgundies and browns to the bolder blues, greens, and reds, there is something for everyone. Once you've got the color you want right, the next big step is to choose a brand. Following, I've put together, a list of the 10 best hair color brands that sell in India.
Top 10 Hair Color Brands Available In India
1. Revlon
Product Name
Revlon Colorsilk Beautiful Color
Product Description
Revlon's Colorsilk range has a large variety of natural shades to choose from. The formulation incorporates a UV defense system that prevents sun damage. The Revlon 3D technology is a unique combination of conditioners, polymers, and pigments that leaves your hair with a multidimensional and natural finish. The result is silky and shiny hair with long-lasting color. This hair color gives you 100% gray coverage and does not contain ammonia.
Processing Time
Revlon's Colorsilk Hair Color takes about 45 minutes for gray coverage of lighter shades and 25-30 minutes for darker shades.
Pros
Enough quantity for full coverage on medium length hair.
Does not make your hair feel damaged.
Shade chart on the box is accurate.
Does not wash out easily. Color stays vibrant for at least 12-16 washes.
Comes with a conditioner that keeps your hair hydrated.
Easily available.
Cons
Leftover color cannot be used later.
2. Arctic Fox
Product Name
Arctic Fox Hair Color
Product Description
Arctic Fox's Hair Color range is complete with 19 bold shades from UV reactive neons to Transylvania black. The dyes by this company do not contain PPDs, alcohol, or harsh chemicals. The semi-permanent hair color range is extremely pigmented stays vibrant for up to 8 washes and contains conditioner which keeps your hair soft and moisturized. Being a vegan company, 15% of their profits are donated to animal welfare organizations.
Processing Time
The dyes are extremely pigmented and color your hair within 30 minutes, but it can be left on for longer without any worries thanks to the absence of harsh chemicals.
Pros
Doesn't stain.
Smells amazing.
Extremely pigmented color.
Does not bleed onto your sheets.
Vegan company.
15% of the profits go to animal welfare charities.
Has added conditioner.
Cons
Hair needs to be pre-lightened.
Can't determine the amount of color left in the bottle.
3. L'Oreal Paris
Product Name
L'Oreal Paris Excellence Creme
Product Description
L'Oreal Paris' Excellence Creme has a unique triple care formula with three ingredients that help strengthen your hair while coloring it. This helps leave your hair feeling soft with a noticeable shine after it has been colored. The long-lasting color gives your hair full gray coverage and an even natural finish. The box dye consists of a protective serum, coloring creme, developer, and conditioner.
Processing Time
30 minutes.
Pros
Covers grays efficiently.
Gives your hair an even finish.
Hair feels noticeably softer.
Easily available.
The formula does not drip.
Processes quickly.
Color remains vibrant for a long time.
Cons
Contains harsh chemicals.
4. Pravana
Product Name
Pravana Chromasilk Vivids
Product Description
Pravana's Chromasilk Vivids hair color range is a professionally used award-winning color. The colors are incredibly pigmented and free of parabens, MEA, Phthalates, and DEA. These semi-permanent dyes last for up to 8 weeks and come in 10 vibrant shades.
Processing Time
30 minutes.
Pros
Long-lasting color.
Takes 20-30 minutes to process.
Professionally used color.
Doesn't bleed.
Fades beautifully.
Cons
Stains your skin.
Hair needs to be pre-lightened for the color to stick.
5. Matrix
Product Name
Matrix SoColor
Product Description
Matrix's SoColor range has been specially formulated for Indian Hair. It helps remove the predominant warm tones in dark hair, giving you a natural finish. The colors in this range are vibrant and provide full gray coverage. The long-lasting colors incorporate the brand's Kera-Protect Technology which helps protect the protein in your hair.
Processing Time
30-45 minutes
Pros
Professionally used hair color.
Long-lasting results.
Vibrant hair color.
Does not stain.
Easy to apply.
Cons
Developer has to be bought separately.
6. Garnier
Product Name
Garnier Color Naturals
Product Description
Garnier's Color Naturals Hair Dye is enriched with the oils of almonds, coconut, and olive. The formula helps nourish your hair while coloring it, giving you a rich and vibrant finish. Available in 8 gorgeous natural shades, the hair color offers 100% gray coverage and long-lasting color. Processing Time
30 minutes.
Pros
Excellent gray coverage.
Easy to apply non-drip formula.
Natural finish.
Does not dry your hair out.
Budget-friendly.
Cons
Starts to fade within weeks.
Contains harsh chemicals.
7. Streax
Product Name
Streax Hair Color
Product Description
Streax's hair color is enriched with the goodness of walnut oil which helps nourish and care for your locks. The product claims to strengthen your hair while dyeing it. The color provides full gray coverage and penetrates deep into the shafts, for long-lasting results.
Processing Time
30 minutes.
Pros
Budget-friendly.
Mess-free application.
Ammonia-free.
Vibrant results.
Cons
Can dry out your hair.
Contains harsh chemicals.

[ Also Read: Streax Hair Colour Shampoo Review ]
8. Renbow
Product Name
Crazy Color By Renbow
Product Description
True to its name, the Crazy Color range has some insane shades to pick from. The UK-made hair dye is deeply pigmented and leaves your hair with some bold and vibrant tones. The color is vibrant until 8 washes and fades beautifully.
Processing Time
15-30 minutes
Pros
The color really grabs onto your hair.
Vibrant finish.
Budget-friendly compared to other bold colors that are available on amazon.
Colors your hair in 15-30 minutes.
Has a large variety of shades to choose from.
Cons
Stains everything it touches.
Hair needs to be pre-lightened.
9. Color Mate
Product Name
Color Mate Hair Color
Product Description
Color Mate's Hair Colors are henna-based and largely contain herbal ingredients. It gives your hair a natural finish with 100% gray coverage. The colors do not contain ammonia and help nourish your hair to make it smooth, soft, shiny, and strong.
Processing Time
30-35 minutes.
Pros
Makes hair soft and shiny.
Easy to use non-drip formula.
Contains herbal ingredients.
Does not contain ammonia.
Cons
10. Schwarzkopf
Product Name
Schwarzkopf Igora Royal Hair Color
Product Description
Schwarzkopf's Igora Royal Hair Color is a salon-quality hair dye that provides your hair with full coverage. With a large range of colors to choose from, this hair dye gives your hair a vibrant and dimensional finish.
Processing Time
30 minutes.
Pros
Professionally used hair dye.
Long-lasting results.
Vibrant finish.
Takes to your hair evenly.
Cons
A developer needs to be bought separately.
*Subject to Availability
Using quality products to dye your hair goes a long way when it comes to preventing damage. Ensure that you conduct a strand test to check compatibility and results. What do you have in store for your hair? Tell us in the comments section below.
Recommended Articles
The following two tabs change content below.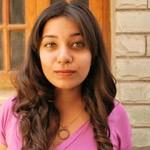 Latest posts by Meenal Rajapet (see all)