8 Best Jelly Cleansers For Refreshed And Cleansed Skin In 2023
Get rid of skin impurities and keep your face moisturized with these gel-based cleansers.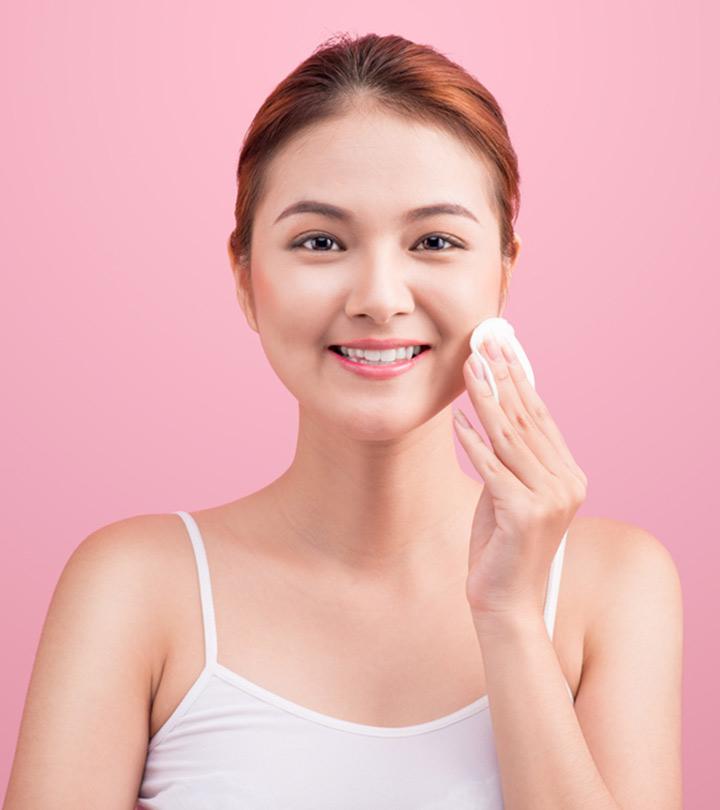 A jelly cleanser is a facial cleanser with a gelatinous texture. If you are unsure of what it is, we will give you the rundown on this cleanser, along with a list of the best jelly cleansers you can find online.
Jelly cleansers are made with conditioning and moisturizing agents. When you buy them, they feel jelly-like, but once applied on a wet face (or added with water), they turn milky. They're increasing in popularity, and here's why!
The texture of these cleansers, like the name suggests, is jiggly, wiggly, and bouncy. Once you splash water over the cleanser or your face, this cleanser becomes creamy and easy to spread over the face. These jelly cleansers clean the face without drying it out or leaving the skin irritated. They are gentle on the skin and made with skin-enriching ingredients like botanical extracts and hyaluronic acid. If you are intrigued, scroll down and take a look at these 8 incredible jelly cleansers. Cleansing your face has never been more playful! Read on for reviewers' experiences and insights.
8 Must-Have Jelly Cleansers You Need To Try In 2023
Drunk Elephant jelly cleanser is an innovative and gentle cleanser that dissolves grime, oil, makeup and purifies your skin. Free of harmful ingredients, it is entirely safe, non-irritating, and appropriate for every skin type. A unique blend of mild surfactants and emollients cleanses your skin with a gentle formula that rinses off without leaving behind any residue and leaves your skin clean and soft. The product aids in effective oil controlling as well, making it suitable for combination and oily skin types too. With a pH of 6.1, the mild cleansing ingredients are skin- compatible and keep your skin's natural barrier balanced and healthy. It contains no added fragrance, and the delightful scent is natural with hints of cantaloupe, marula oil, zinc oxide, thermal mud, fruit enzymes, and vitamins. Additionally, it is ideal for irritated skin and helps achieve an even skin tone. Completely cruelty-free, it's never tested on animals! What more could you want?
Pros
Vegan
Not tested on animals
Silicone-free
Fragrance-free
Residue-free formula
Maintains a 6.1 pH
Cruelty, SLS, and gluten-free
No essential oils, alcohol, or dyes
Cons
At times may not suit people with very sensitive skin
This Bliss jelly cleanser is a blessing for anyone with sensitive skin. It is a multitasking cleanser and an eye makeup remover, that is effective on all skin types. Its skin-replenishing formula contains vitamin B5, which plays a pivotal role in sealing in hydration by boosting the skin barrier, rejuvenating, and revitalizing the skin cells. All you need to do is massage this mild jelly cleanser onto dry skin with a cotton pad, over your eyes, then add water and rinse it off. It gently removes makeup, dirt, and excess oil from the skin's surface and has a unique milky jelly texture, leaving your skin feeling clean and silky soft.
Pros
Cruelty-free
Paraben-free
Sulfate-free
Phthalate-free
Offers quick-rinse
Lightweight formula
Free of urea, petrolatum, mineral oil, and formaldehyde
Cons
Some may not find the smell desirable
This jelly cleanser gives you brighter skin in 1 week by preventing pore buildup and removing dirt and oil. This formula is fortified with refreshing yuzu lemon, a natural and potent source of Vitamin C and ginseng to energize and brighten your skin. This dermatologically-tested cleanser is formulated with the most innovative Japanese technology to boost your skin's brightness, leaving behind a radiant and vibrant glow. This unique professional-grade cleanser dissolves and removes stubborn pore buildup and dirt without damaging your skin and gives you fresh, bright skin. Just wet your face and massage it in the jelly cleanser for a minute, and then rinse your face to rinse away all impurities. It's as simple as that! You can also read the reviews on Amazon to get a better insight!
Pros
Cruelty-free
Vegan
Paraben-free
Radiance-boosting formula
Dermatologist-tested
Non-comedogenic
Oil-free
Suitable for all skin types
Cons
Some may not find its skin brightening qualities sufficient
This conditioning face wash transforms instantly into a silky smooth milk texture mixed with water and leaves your skin soft and smooth. It's a combination of poloxamer and glyceryl cocoate that breaks down makeup and grime leaving your skin healthy and soft. This Glossier jelly cleanser is pH-balanced, and its creamy gel formula luxuriously hydrates the skin. It also has soothing rosewater to reduce redness. It's the perfect product to remove residual dirt and leave your skin feeling hydrated and fresh, with no lingering oiliness. This balancing cleanser is fragrance-free and doesn't contain any harmful chemicals, which makes it very safe for your skin.
Pros
Fragrance-free
pH balanced
Clarifying formula
No harmful chemicals
Ideal for dry and combination skin types
Cons
May not work for all people with sensitive skin
This gentle, non-foaming jelly cleanser conditions the skin and removes makeup very gently, leaving it clean without feeling stripped. It is infused with coconut to nourish it from deep within, leaving it flawless and radiant. This vegan cleanser is also infused with sugar maple extract, aloe vera, and vitamin B5 that'll ensure that you always have stunning skin, free of impurities that may lead to blemishes.
Pros
100% vegan
Cruelty-free
Phthalate-free
Paraben-free
Nonylphenol-free
Ethoxylates-free
Triclosan-free
Triclocarban-free
Hydroquinone-free
Cons
Some may feel that it may not be hydrating enough
The Hero Clear Collective Exfoliating Jelly cleanser is ideal for all skin types. It is infused with AHAs (glycolic and mandelic acids) that dissolve the dead skin cells, a BHA (willow bark extract) that unclogs your pores, and a PHA (gluconolactone) that resurfaces and evens out your skin tone. The konjac jellies in the formula activate and create a rich foam that draws out excess oil, dirt, and dead skin cells from your pores. The formula also visibly brightens your skin by reducing dark spots. Enriched with natural fruit enzymes, this sulfate-free formula gently unclogs your pores without causing irritations.
Pros
Suitable for all skin types
Gentle
Pore-refining formula
Non-drying
Sulfate-free
Paraben-free
Phthalates-free
Fragrance-free
Artificial colorants-free
Cons
None
The Ren jelly cleanser is a 3-phase, gentle, oil-based cleanser, perfect for removing heavy makeup, waterproof makeup, sunscreen, and pollution. After cleansing, your skin will feel purified, balanced, and hydrated with a soft and smooth finish. Dermatologically tested to be safe for all skin types, this 100% naturally derived oil cleanser is packed with 3 seed oils — grape, sunflower, and meadowfoam that replenish the skin with omega 3 and 6. Dirt and pollution are dissolved, while glycerin locks in hydration, so you can do effective deep-cleansing without stripping your skin of essential moisture.
Pros
Cruelty-free
Vegan
Clean ingredients
100% recyclable
Dermatologically-tested
Safe for all skin types
Clinically-proven
Cons
Takes time to emulsify and rinse off
The Biossance Squalane + Elderberry Jelly Cleanser is specially made to meet the needs of sensitive skin. The jelly gently unclogs your pores and removes makeup, oil, dirt, and dead skin cells without disturbing your skin's natural microbiome. Enriched with elderberry, this unique cleansing formula not only protects against free radical damage but also delivers anti-aging benefits.
The prebiotics in the cleanser nourish your skin and deep cleanse it without stripping it of its essential oils. The formula's squalene easily seeps into your skin and keeps it moisturized. With regular use, your skin feels healthy, soft, and nourished.
Pros
Suitable for sensitive skin
Detoxifying formula
EWG verified
Vegan
Cruelty-free
Paraben free
Fragrance-free
PEG-free
Baking soda-free
Cons
None
*The prices provided in this article are based on the latest available information. However, they may vary due to changes in pricing by the seller and/or promotional offers.
Now that you have been through our review of our 8 best jelly cleansers, let us give you a few pointers on how to choose the best one for yourself and also how to use them correctly, so that you can get the maximum benefit out of them.
How To Choose A Jelly Cleanser
Skin type and ingredients
While jelly cleansers suit all kinds of skin types, it is vital to assess your skin type before picking out the perfect one. If you have dry skin, choose one with hydrating ingredients like coconut oil and aloe vera. For oily skin, ensure that the product you pick controls sebum production and effectively clears your pores out of oil, dirt, and grime. For sensitive skin, choose a type of jelly cleanser that has soothing ingredients like rosewater and poloxamer, all of which have proven efficacy in addressing specific skin concerns.
When it comes to any skincare, it is best not to invest in formulas that have chemicals. Harmful ingredients such as sulfates, parabens, phthalates, and mineral oils strip your skin of their natural oils and can cause dryness, irritation, and itching. Hence, it is best if you don't add them to your skincare routine.
This is solely based on preference. If you are someone who prefers the luxuriousness of a foaming cleanser, then you should pick that. If not, a non-foaming cleanser, that is either water-based or oil-based would be your best option.
How To Use A Jelly Cleanser
Step 1- If you're starting your day with a cleanser, apply it on a wet face or damp skin and massage the product well.
Step 2 – Soon, you will notice impurities being washed away, after which you can rinse it off.
Step 3 – Lastly, pat dry for refreshed, purified skin.
Step 1 – Apply 2-3 pumps of product on your hands and apply it directly to your dry face.
Step 2 – Gently and thoroughly massage the product in, and don't stop until you feel the impurities melt away.
Step 3 – Wash face thoroughly.
Step 4 – Remember to double cleanse if you are using the cleanser to remove makeup.
Why Trust Stylecraze?
Krati Darak, the author of this article, is a skin care enthusiast who loves reviewing new products to help her readers look and feel their best. She researched various jelly cleansers by different brands for this article and studied their ingredients. She also sifted hundreds of user reviews online to curate this list of the best ones on the market. The shortlisted jelly cleansers help you get glowing skin with gentle cleansing.
Frequently Asked Questions
Are jelly cleansers good?
Jelly cleansers are ideal for removing oil, dirt, and makeup, as they have what is called a 'melting' formula, which doesn't dry out your skin. Most jelly cleansers are suitable for all skin types, including those who have sensitive skin.
Is jelly cleanser good for dry skin types?
Yes, it is good for dry skin as jelly cleansers do not dry out your skin due to their melting formula. It's best to use products with hyaluronic acid and ceramides that have moisture retaining and conditioning ingredients, or chamomile and glycerin which work well for dry skins.
Does the milky jelly cleanser help acne?
Milky jelly cleanser has been known to clear acne almost completely within a month and also helps with hyperpigmentation and scars. Its acne-fighting formula prevents new pimples from coming up when using it.
Are the jelly cleansers good for oily skin?
Yes, jelly cleansers work wonders on oily skin. They clean the pores and keep your skin free of oil, dirt, and buildup.
Do milky jelly cleansers remove makeup?
Yes, milky jelly cleansers remove makeup and clean oil and dirt. If used generously, they also remove stubborn eye makeup effortlessly.
Does milky jelly cleanser remove sunscreen?
Yes, a milky jelly cleanser removes sunscreen and other skin care products without irritating your skin.
Recommended Articles
Best Gel Cleansers For All Skin Types – Reviews And Buying Guide
Best Jelly Cosmetic Products For Women
Best Selling Face Cleansers To Remove Makeup
Top Gel-Based Cleansers For Oily Skin
Best Paraben-Free Face Washes For Every Skin Type