15 Best Kojic Acid Products To Reduce Fine Lines & Wrinkles – 2023
Get that glowing, flawless skin without any hassle with these kojic acid products.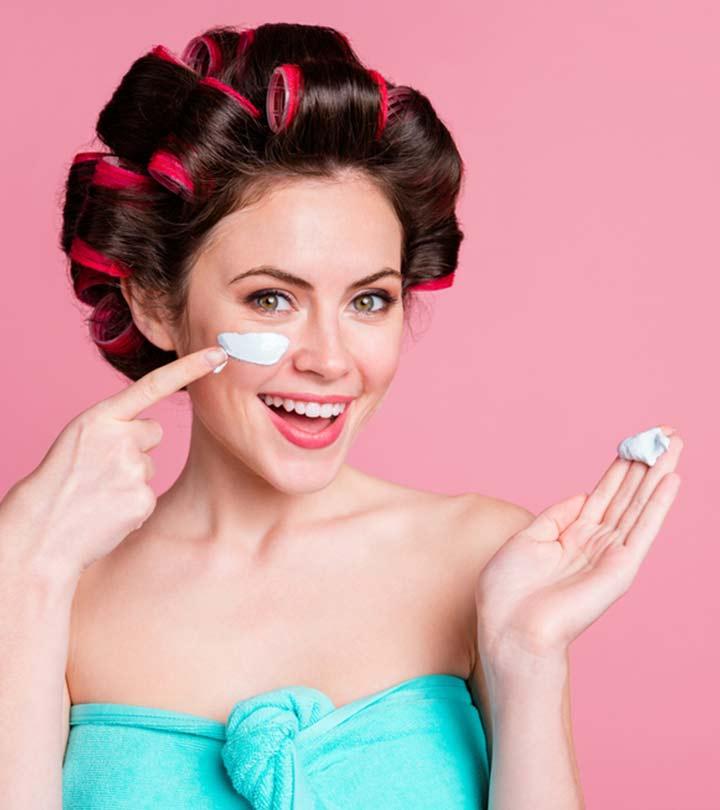 Asian skin care products are known for their miraculous secret ingredients. Kojic acid products are one such type of skin care products that can help you get that glowing, spotless skin with regular use. Kojic acid is a beneficial ingredient that is derived as a byproduct while fermenting rice to make Japanese rice wine or sake. It has been glorified as the skin care elixir not only for its skin-lightening effects but also for its anti-acne and antiseptic properties. It has the ability to fight bacteria on the skin and act as an antimicrobial in order to fight acne or fungal infections. Along with that, it helps nourish your skin, improves elasticity, and reduces fine lines and wrinkles. Always make sure to incorporate this product slowly in your routine in order to avoid potential irritation.
If you have been looking to add some exotic ingredient into your skin care routine, you can indulge yourself in some of the kojic acid products available as creams, masks, lotions, and serums. With so many options to pamper yourself with, it can get overwhelming to choose just one for yourself. Don't worry. To make it easier for you, we have listed the 15 best kojic acid products available right now. Check them out below!
Top 15 Kojic Acid Products To Dodge Away Those Dark Spots
If you are looking for a quick and efficient treatment for hyperpigmentation and dark spots, use this kojic acid skin lightener. Known to be as effective as many medicated melasma treatment creams, you will be able to witness smooth, even-toned skin with faded dark spots within 4 weeks of using this serum. It offers the highest concentration of hydroquinone permissible for OTC products— so you can count on it to fade those stubborn dark spots. It is formulated with 2% hydroquinone, salicylic acid, azelaic acid, lactic acid, and vitamin C, and when used once or twice every day, it reduces dark spots to reveal a brighter skin. Make sure you give it a 30-days break after using it for 60 days for the best results. Click on the video for a detailed review of the Admire My Skin Ultra-Potent Brightening Serum.
Pros
Gentle for daily use
Fast acting
Fights hyperpigmentation
Fades fine lines
Cons
Price at the time of publication: $24.99
Pros
Contains natural ingredients
Fades dark spots, freckles and acne scars
Cruelty-free
Paraben-free
Pleasant scent
Cons
May not be suitable for extremely dry skin
Price at the time of publication: $9.95
Pros
Evens out skin tone
Suitable for all skin types
Improved appearance of enlarged pores
Fragrance-free
Cons
Price at the time of publication: $24.0
Pros
Highly potent
Removes dead skin cells
Natural-looking fairer skin
Removes blackheads
Fades hyperpigmentation
Cons
May not be suitable for sensitive skin
Price at the time of publication: $12.7
Pros
Hydrates
Reduces back acne
Lightweight
Brightens skin
Cons
Price at the time of publication: $15.95
If you've used countless products only to be disappointed with no apparent results, you need this fast-acting serum to transform your skincare game. This skin lightener uses 3 active ingredients— kojic acid, jojoba oil, and green tea extract to fade the dark spots, blemishes, and hyperpigmentation, adding a youthful glow to your skin. The potent combo of these ingredients with tea tree extract helps soothe the skin while giving it a natural gleam. If you're looking for long-lasting and evident results for dark spots, this serum is a must-have. Click on the video to watch a demo and detailed review of the Pureauty Naturals Natural Skin Lightening Serum With Kojic Acid.
Pros
Reduces appearance of discoloration
Fades dark spots and blemishes
Suitable for all skin types
Cruelty-free and vegan
Cons
May not help with deep scars
Price at the time of publication: $18.45
Pros
Vegan
Cruelty-free
Paraben-free
SLS-free
Dye-free
Lightweight
Fast-absorbing
Natural ingredients
Cons
Price at the time of publication: $24.95
Pros
Lightweight
Non-comedogenic
Allergy-tested
Dermatologist-tested
Suitable for sensitive skin
Fragrance and paraben-free
Cons
Price at the time of publication: $39.99
Pros
Nourishing
Gentle formula
Suitable for sensitive skin
Can be used on sensitive body parts
Cons
Some may find the consistency too thick.
Price at the time of publication: $19.9
Pros
Reduces redness
Remediates hyperpigmentation
Cruelty-free
No irritants or dyes
Cons
Price at the time of publication: $48.0
Pros
Hydrates sensitive skin
Protects from Uv rays
Collagen boosting
Vegan
Cruelty-free
Cons
None
Price at the time of publication: $14.95
Pros
Evens out skin tone
Brightens skin
Fights free radicals
Hydroquinone-free
Suitable for all parts of the body
Gentle and safe for the skin
Cons
None
Price at the time of publication: $19.9
Pros
Vegan
Cruelty – free
Paraben – free
No synthetic dyes or fragrances
Cons
Take several weeks of consistent use to show results
Price at the time of publication: $24.95
Pros
Easy-to-use
Contains antioxidants
Exfoliates skin
Prevents wrinkle development
Cons
May not be suitable for extremely dry skin
Price at the time of publication: $24.95
You don't have to shell out a huge amount to achieve your skin goals. This budget-friendly kojic acid powder can offer a holistic treatment for your skin issues. It brings back that youthful look on your skin with its 100% natural ingredients. It contains kojic acid in its purest form which aids in lightening of skin by curbing the production of melanin which is responsible for skin darkening and pigmentation. The product comes with a spoon which can be used to add the powder to your regular lotion or serum to give it a sprinkle of skin-lightening magic.
Pros
100% natural
Long shelf life
Treats dark spots
Fades hyperpigmentation
Anti-aging properties
Cons
Price at the time of publication: $33.99
We are sure that you must have gained amazing insight into the skin-related benefits of kojic acid products from our extensive list of the bests. Now here's a buying guide to help you choose the right product for your skin.
How To Choose Kojic Acid Products
Products containing 2% kojic acid are considered safe for the skin as there are lower chances of skin irritation. Those with sensitive skin should pay special attention to the concentration of kojic acid in a certain product. While raw kojic acid is available, it is recommended not to use it on skin until it is diluted to a concentration of no more than 4%.
Though it is acidic, kojic acid is safe for all skin types. But if you have sensitive skin, make sure that you choose a product with not more than 1% concentration of kojic acid as some may sometimes develop allergic reactions such as skin irritation and rashes from the strength of the acid.
It is recommended to look for kojic acid products with hydroquinone as they do a better job at evening out the skin tone. Kojic acid along with hydroquinone is a superior depigmenting agent. Any given product can contain a maximum of 2% hydroquinone. That is the maximum concentration permitted in the over-the-counter products. However, for sensitive skin, it is recommended to opt for a product with the lowest possible concentration of hydroquinone.
You can choose kojic acid products that also contain retinol, glycolic acid, vitamin C, and niacinamide as they all help in fading the dark spots. These ingredients along with kojic acid help provide faster results.
Kojic acid products come in different forms and each has its own way of application. Here's how you can use some of the common types of kojic acid products.
How To Use Kojic Acid Products 
Creams and serums are specifically formulated to be left on and be absorbed into the skin. You can use it pretty much like you would use your regular lotion, cream, or serum.
Body lotions are usually lightweight and make for an amazing substitute for your regular moisturizer with the added benefits such as skin lightening and fading blemishes. They're also relatively easier to include in your daily skin care routine and require only little effort.
Powders should be mixed with water, serum or lotion for application on the affected skin areas, depending on the instructions provided on the label of the product.
Soaps and cleansers should be washed off in about 2 minutes to avoid any irritation..
All the information about kojic acid for each product and why you should use it for your skin can be overwhelming. Let us summarize the benefits of kojic acid for you.
Benefits Of Kojic Acid For Skin
Kojic acid products help fade dark spots caused by hyperpigmentation, sun exposure and damage, or with age. That is a major benefit of kojic acid. The ability of kojic acid to reduce dark spots is strengthened by the presence of antioxidants in the formula of the product you intend to use.
Melasma is a skin condition that is more prevalent among pregnant women which leads to dark patches on the face, and can be treated using kojic acid. Kojic acid inhibits the production of melanin, which helps in preventing melasma.
It's a multitasker. The anti-inflammatory properties of kojic acid help treat itchy, red, and inflamed skin, and its antimicrobial properties help protect your skin from certain strains of bacteria.
Kojic acid can help treat scarring from razor burn, ingrown hairs, or other hair removal-related issues.
Why Trust StyleCraze?
Author Kirtana Divakar is on top of the latest skin care developments, which is why she swears by this Asian beauty secret. She carefully researched the market and compiled a list to find the best kojic acid-containing skin care products based on preferences and skin types. Skin care products containing kojic acid reduce hyperpigmentation, irritation, and scarring and leave your skin looking glowing and flawless.
Frequently Asked Questions
Is kojic acid good for your skin?
Kojic acid has anti-inflammation, antimicrobial and anti-aging properties. It is primarily used to lighten visible spots from sun damage, age spots, or scars.
Does kojic acid help acne?
As it has antimicrobial properties, it can help fight some strains of bacteria even in diluted forms. Hence, it can help treat acne caused by bacteria and also fade acne scars.
Can kojic acid permanently lighten skin?
No. It cannot permanently lighten your skin. However, as it is not harmful to living cells, you can enjoy its benefits for as long as you use it.
Is kojic acid better than hydroquinone?
Comparative studies show 4% hydroquinone and 0.75% kojic acid + 2.5% vitamin C are effective topical hypopigmenting agents but 4% hydroquinone is better with rapid rate of clinical improvement.
How long does kojic acid take to work?
When you use kojic acid topically, you should be able to see the results in 2 weeks.
Does kojic acid fade dark spots?
Products with kojic acid can fade dark spots.
What are the side effects of kojic acid products?
A very rare side effect is dermatitis defined by redness, irritation, itchiness, rashes, swollen skin, or pain and discomfort. Please stop using the product when you encounter any side effects.
How often can you use kojic acid on sensitive skin?
It is recommended to not use kojic acid products on sensitive skin every day at first. Start by using them once or twice a week to ensure that your skin does not develop any reactions.