10 Best La Roche-Posay Moisturisers For Undeniably Gorgeous Skin
Protect your skin health and get long-lasting hydration with these moisturizers.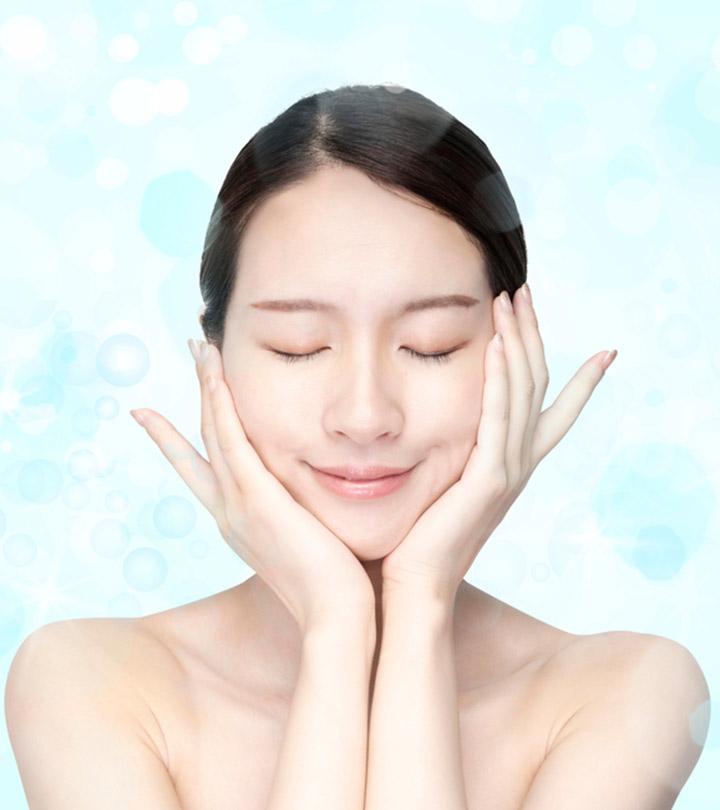 If you have not used the best La Roche-Posay moisturizers already, we will tell you why you need to order one right away. The French beauty industry has always been our favorite for affordable and effective beauty products. Be it skincare or makeup, and each is dermatologist improved, efficacious and ideal to be used by all skin types. They don't need giant advertisements and hoardings to sing the brand's name; the high quality of the products does that for them. La Roche-Posay has played a pivotal role in French skincare, and their products are made considering every skin type. If you have been struggling to find what moisturizer is made ideally for your skin, we have exactly what you need. Here is a list of 10 handpicked moisturizers specially crafted to make your skin soft and glowing. Go ahead and pick one according to your skin needs.
10 Best La Roche-Posay Moisturizers For Hydrated, Plump Skin
This oil-free moisturizer is an excellent addition to your skincare routine, especially if you have oily or combination skin. The moisturizer is formulated with a high concentration of prebiotic thermal water, ceramide-3, niacinamide, and glycerin to nourish your skin and replenish it with lost moisture. In addition to this, it provides a protective barrier for your skin and hydrates it for up to 4 hours. The cream provides 48-hour hydration and is hypoallergenic, so you don't have to worry about it clogging pores. Check this video about the La Roche-Posay Toleriane Double Repair Face Moisturizer to understand the product better.
Pros
Hypoallergenic
Non-comedogenic
Fragrance-free
Paraben-free
Allergy-tested
Suitable for oily and combination skin
Hydrating
Cons
This heavy-duty cream is perfect for dry and rough skin because it provides long-lasting hydration for over 48 hours. The formula is infused with vitamin B3, beeswax, beeswax, and prebiotic thermal water to promote skin elasticity and improve tone and texture. It also fights free radicals, protecting the skin from external stressors. It can be used for the face and body, and it has no added fragrance. Use this lotion after a shower and slather it all over your body for soft and comfortable skin. You can use this cream all year round, in the morning or the evening. Check the honest review of La Roche-Posay Lipikar Balm Intense Repair Moisturizing Balm.
Pros
Suitable for dehydrated and rough skin
Provides hydration for up to 48 hours
No added fragrance
It can be used for body and face
No parabens
Cons
May not be suitable for acne-prone or combination skin
If you're on the hunt for the perfect daily moisturizer for oily and acne-prone skin, you may have found the one. This moisturizer provides the ideal amount of hydration to oily skin without making you feel greasy or uncomfortable. It is formulated with acne-busting ingredients like salicylic acid, zinc picolinate, and lipo-hydroxy acid that prevent breakouts and reduce excess sebum production. It does an excellent job at mattifying and refining skin texture without making it feel tight. Apply it after the cleanser and serum steps and use it before you apply sunscreen. Go through the video for an honest review of La Roche-Posay Effaclar Mat Daily Moisturizer For Oily Skin.
Pros
Mattifying formula
Micro exfoliating properties
Tightens pores
Suitable for acne-prone skin
Cons
May leave the skin feeling too dry
The best La Roche-Posay moisturizer for sensitive skin, this Toleriane ultra-intense moisturizer is all you need for gorgeous, healthy-looking skin. The comforting cream contains neurosensine, thermal spring water, and vitamin E, which intensely hydrates and restores the skin's moisture levels. You can use it in the morning and evening, and your skin will look healthy, plump, and hydrated with consistent use. The minimalist formula does not contain any added fragrance, alcohol, or parabens, so it is safe for adults and teenagers.
Pros
Does not contain alcohol
Paraben-free
Suitable for sensitive skin
Provides intense hydration
Cons
Some find it too mild for dry skin
Suppose you want a soothing eye cream that sits just right without feeling oily or heavy. In that case, this La Roche-Posay moisturizer is an excellent addition to your skincare collection. The soothing cream is made from shea butter, and it helps restore the skin's natural barrier and contact lens wearers. The formula also contains prebiotic thermal water, niacinamide, and neurosensine, perfect for ultra-sensitive skin. You can use this eye cream in the morning or evening.
Pros
Light consistency
Absorbs well
Suitable for sensitive skin
Alcohol and paraben-free
Cons
It may not be ideal for teenagers
This La Roche-Posay moisturizer for acne-prone skin is the perfect addition to your evening skincare routine! This night face moisturizer is safe for acne and allergy-prone skin because it has a soothing gel-cream texture infused with vitamin E, shea butter, prebiotic thermal water, and neurosensine, making it hydrating on dry skin. It also soothes damaged, dull skin and transforms it into soft, supple, youthful skin overnight. With no added fragrance or alcohol, you can apply it daily on your face and neck for the best results.
Pros
Suitable for dry, sensitive skin
Non-comedogenic
Fragrance-free
Paraben-free
Cons
May leave an oily residue on combination skin
The vitamin C moisturizing filler is the perfect anti-aging product because it plumps the skin and reduces the appearance of fine lines and wrinkles. The cream is formulated with glycerin, hyaluronic acid, and vitamin C, which visibly brightens the skin while keeping it soft and hydrated. The formula also contains neurosensine that reduces any signs of skin sensitivity. Apply this product after you thoroughly cleanse your skin, on your face and neck, during your morning or evening skincare routine.
Pros
Hydrating and brightening
Can be applied day or night
Suitable for normal and combination skin type
Reduces the appearance of fine lines
Cons
May clog pores, especially for oily skin type
This is one of the best La Roche-Posay oil-free moisturizers in the market and is designed to keep sensitive and oily skin in mind. The gentle formula contains hydrating ingredients like thermal spring water and glycerin, which keep the skin super soft and won't cause any breakouts or allergic reactions. Also, It does not contain any added fragrances and won't clog your pores. This moisturizer is best suited for oily/combination skin types and helps you achieve the skin you've always dreamt of.
Pros
Suitable for oily and combination skin
No added fragrance
Non-comedogenic
Hypoallergenic
Cons
Not ideal for extremely dry skin
The hydraphase UV intense moisturizer ensures that moisture is locked in your skin by strengthening the skin's barrier. The cream is formulated with fragmented hyaluronic acid, which provides an immediate plumping effect and long-lasting hydration. It also contains thermal spring water, is packed with antioxidants, and soothes the skin with every application. The product provides moisturization for up to 24 hours and has broad-spectrum SPF 20.
Pros
Broad-spectrum SPF 20
Hydrating
Provides moisturization for 24 hours
Strengthens skin barrier
Cons
May cause breakouts for combination skin types
If you are looking for the best La Roche-Posay moisturizer for mature skin, this is the product for you. The cream is formulated with pro-xylene and linactyl, which restores moisture and bounce in the skin. What's more, this product is used to increase skin elasticity. It will provide the desired results when applied evenly on the face and neck every morning and evening. Get tighter, firmer, and more radiant skin with consistent use of this moisturizer.
Pros
Suitable for mature skin
Increases skin elasticity
Firms and tightens skin
Paraben-free
Cons
Texture may feel too watered down
Why Trust StyleCraze?
Kirtana Divakar has a deep interest in skin care, hair care, and makeup. She has conducted thorough research to pick the best La Roche-Posay moisturizers for this article. She checked thousands of reviews and feedback on different online forums and the brand website to pick the best products for her readers that will help to keep their skin soft, hydrated, and healthy.
Frequently Asked Questions
Is La Roche-Posay moisturizer good for acne?
Yes, you must choose a moisturizer that treats redness, acne, and over-production of sebum. Look for La Roche Posey Effaclar Duo because it contains salicylic acid and beta hydroxy acid, which dissolve pore-clogging dirt and kills acne-causing bacteria.
Are La Roche-Posay moisturizers oil-free?
Yes, La Roche-Posay does have oil-free moisturizers. These creams have an advanced formula that absorbs excess oil and keeps the skin soft and clear. The moisturizers will also help reduce the appearance of large pores and shine; they provide hydration for up to hours.
Are La Roche-Posay moisturizers safe to use during pregnancy?
Pregnancy is a great time to pamper your body, especially since it goes through so many drastic changes. Hence, you have to choose gentle products from the La Roche-Posay Lipikar range. It has moisturizers and serums that are safe and effective for you and your baby.
Recommended Articles