5 Best Leave-In Conditioners For Hair Extensions
This is the only thing you need to keep your extensions clean, soft, and looking cool.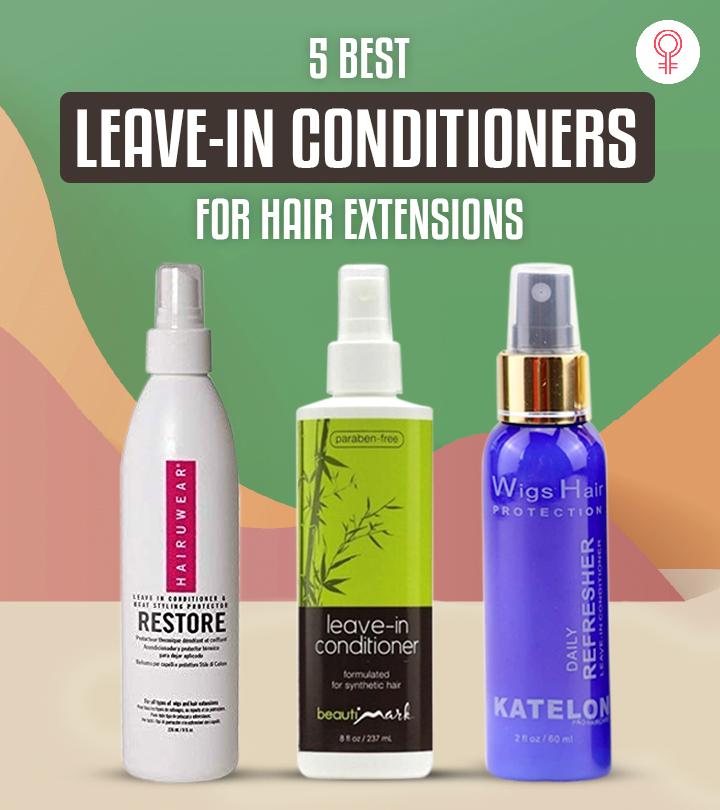 So you've gone and got yourself a bunch of hair extensions to look cool and are not sure how to take care of them? You can start by looking up the best leave-in conditioner for hair extensions. With a gazillion brands out there claiming to be the best, it can leave you quite confused. Well, fear not, we're here to help. Go check out our list of the best leave-in conditioner for hair extensions.
5 Best Leave-in Conditioners For Hair Extensions
The HAIRUWEAR Restore Leave-in Conditioner is meant for synthetic hair extensions. This conditioner detangles the synthetic hair strands and protects them from heat styling. It has a gentle formula that softens the synthetic fibers and keeps the extensions bouncy all day long.
Pros
Environment-friendly
Contains no harmful chemicals
Cruelty-free
Gentle
Cons
The Awesome Synthetic Wig Leave-In Conditioning Spray is a detangling and conditioning spray that works great for synthetic sprays. It refreshes the wig and prolongs its life. It prevents dryness and makes hair silky while adding shine and lifting it for more added volume. It makes wig combing easy and manageable. You can also check this YouTube video for a complete idea about the product.
Pros
Prolongs the life of the wig
Makes wig silky
Adds body to the wig
Cons
The beautimark Leave-In Conditioner is formulated for synthetic hair. The lightweight contains aloe vera, grapefruit, rosemary, and bamboo extracts that care for synthetic hair and extend its life. This spray conditioner keeps the strands strong, maintains their natural shine, and protects them from heat damage.
Pros
Cons
The X-Tender by Mitch Stone Essentials detangles and conditions dry, damaged, and frizzy hair extensions. It contains hydrolyzed soy proteins, papaya extract, and pro-vitamin B5 that restore shine and moisture to the damaged strands and keep them healthy. This spray detangles the hair and makes it manageable.
Pros
Pleasant fragrance
Softens the hair
Paraben-free
Suitable for all types of weaves
Affordable
Cons
None
The RemySoft blueMax Daily Refresher is a light silicone spray that protects the hair from heavy product buildup. The UV safe formula blocks the damaging effects of the Sun on the hair. It locks in moisture of the hair and eliminates tangling, making hair manageable and easy to comb. It is a fragrance-free formula great for natural hair, hair wigs, extensions, etc. If you want to know more about the results, take a look at this review on YouTube.
Pros
Fragrance-free
Great for dry hair
Works for natural hair and wigs too
Locks in moisture
Cons
None
While hair extensions are an add-on to your original locks, it is important to keep them well in order for them to last longer. You can nourish your hair extensions with the help of leave-in conditioners. They help in detangling the synthetic hair strands while protecting these hair extensions from extra heat during styling. Leave-in conditioners that do not contain harmful chemicals or toxins must be chosen to protect these artificial locks. There are many gentle leave-in conditioners that help in providing volume, shine, and bounce to the hair extensions. However, you should steer clear of hair extensions that fail to provide body to your wig.
Why Trust StyleCraze?
The author of this article, Oyendrila Kanjilal, is a hair care enthusiast. She compiled a list of the best leave-in conditioners for hair extensions after reading several product details and customer reviews on trusted platforms and brand websites. These products help make your extensions look gorgeous and healthy.
Frequently Asked Questions
Can you apply leave-in conditioners on hair extensions?
Yes, you can apply leave-in conditioners on hair extensions to keep them moisturized.
How do you keep hair extensions from drying out?
To prevent dryness, apply a leave-in conditioner on hair extensions after washing. You may also use conditioning sprays to prevent heat damage and dryness.
Is coconut oil good for hair extensions?
Yes, coconut oil moisturizes the hair extensions.
Why do hair extensions get frizzy?
Hair extensions get frizzy as they do not get natural oils and sebum from the scalp. That is why you need to apply a leave-in conditioner to keep them hydrated and frizz-free.
Do hair extensions help hair grow?
No. Hair extensions do not promote hair growth, but they can make your hair appear longer.
Do I use a detangler and a leave-in conditioner on my extensions?
No, using a detangler and a leave-in-conditioner together can weigh down your extensions and leave the braids lifeless.
Can you use a leave-in conditioner to detangle hair extensions?
Yes. Use a leave-in conditioner to add an extra dose of hydration to your tresses and detangle the knots.
How do I keep my hair extensions from getting frizzy?
•  Wash your extension with a sulfate-free shampoo to prevent stripping the natural oils from the hair.
•  Apply a conditioner from the mid-length to the end of the hair extension.
•  Pour three drops of nourishing oil and apply evenly on the tips of the strands.
•  Brush the extension with a gentle comb to retain its smooth texture.
Recommended Articles
The following two tabs change content below.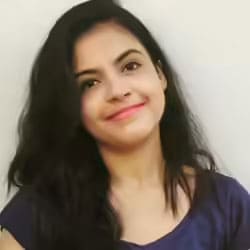 Oyendrila holds a master's degree in English Literature from the University Of Calcutta, West Bengal, and is a certified skincare...
more