Top 10 Oriflame Face Washes You Need To Try In 2022
Cleanse your face and keep germs at bay with skin brightening and moisturizing face washes.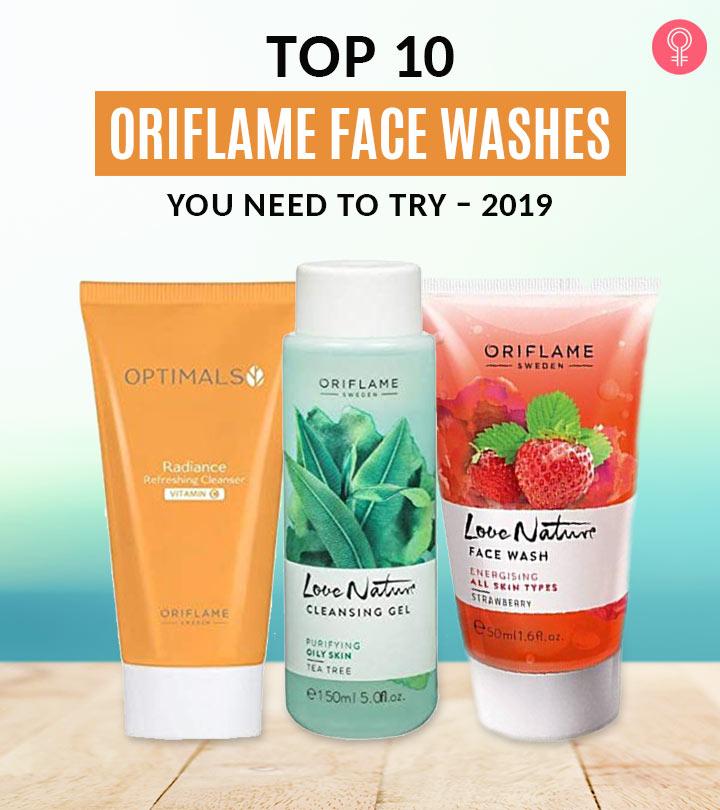 Oriflame has been in the beauty and wellness business for over four decades now. And it has nailed the first step of our skin care regimens right – the face washes or cleansing gels. Listed below are the top 10 Oriflame face washes that can give you natural, oil-free, fresh, and flawless skin. Scroll down to choose the best one for your skin!
Top 10 Face Washes By Oriflame
Product Claims
Your search for a natural, antibacterial, and gentle face cleanser ends here! This face wash contains neem extract that has potent antibacterial activity. It helps prevent blemishes, pimples, and acne and balances the T-zone. It also removes impurities and excess oil from the skin, leaving it soft and fresh. Avoid applying around your eyes. 
Pros
Works wonders for oily skin (apart from other skin types)
Non-sticky texture
Dermatologically tested
Travel-friendly packaging
Pleasant fragrance
Cons
None 
Product Claims
Oriflame Love Nature Refreshing Face Wash is infused with strawberry, which is rich in antioxidants. This face wash shines on your skin and offers healthy glowing skin. In addition, it has a pleasant smell. The face wash effectively reduces damaged skin, improves the complexion, and keeps the skin hydrated.
Pros
Suitable for all skin types
Pleasant fragrance
Ideal for daily use
Cons
Product Claims
Are you troubled with an oily T-zone (chin, nose, and forehead) and dry cheeks and jawline? Then, Oriflame Love Nature Cleansing Gel with aloe vera extracts can be your savior. Aloe vera is known for its moisturizing, hydrating, and emollient properties. This light foaming cleansing gel removes any trace of makeup and leaves your skin feeling refreshed and clean. 
Pros
Very light and moisturizing
Perfect for summers
Lathers well
Removes makeup effectively
Non-drying
Cons
Product Claims
Bid farewell to impurities and excess oil on your skin with the Oriflame Love Nature Face Wash Peach. The peach extracts treat pigmentation and boost hydration for an even-toned skin. It has a smooth texture that feels gentle on your skin and makes it healthier and glowing. This face wash is suitable for all skin types.
Pros
Revitalizes the skin
Travel-friendly
Refreshing fragrance
Suitable for all skin types
Cons
None
Product Claims
Start your day with this basic face wash that refreshes and mattifies your skin. It contains salicylic acid, which exfoliates the dead skin cells and clears acne, pimples, and scars. Pure Skin Face Wash prevents blemishes and treats microbial infections on your skin.
Pros
Leaves you with a fresh, oil-free face
Lasts long
Travel-friendly packaging
Pleasant fragrance
Lathers easily
Cons
Product Claims
This Pure Nature Face Wash is enriched with peach fruit extracts. It cleanses impurities effectively and eliminates excess shine from the surface of the skin. Using it daily gives you brighter and healthier-looking skin.
Pros
Contains natural peach extracts
Gentle on sensitive skin
Removes makeup effectively
Travel-friendly packaging
Lathers well
Cons
Might not work well for dry skin 
Product Claims
Oriflame Essentials Fairness 5-in-1 Gel Wash is a gentle, soap-free, 5-in-1 gel formula. It contains a skin lightening complex and vitamin E, which blend well to brighten, cleanse, refresh, nourish, and comfort your skin while restoring moisture. 
Pros
Suitable for all skin types
Effectively cleanses skin
Affordable
Gentle on sensitive skin
Cons
Product Claims
Two words to describe this face wash – light and refreshing. The strawberry extract leaves your skin feeling fresh, radiant, and incredibly clean. It lathers beautifully and removes excess oil and build-up without stripping your skin of moisture.
Pros
Ideal for daily use
Removes makeup effectively
Amazing fragrance
Travel-friendly packaging
Cons
Not suitable for dry skin 
Product Claims
Oriflame Pure Skin 2 in 1 Face Wash & Scrub, true to its name, is a deep acting, exfoliating face wash that targets spots and blackheads by penetrating the pores with powerful antibacterial ingredients like salicylic acid and menthol. It continues to work long after you have washed your face and makes it look fresh, hydrated, and glowing.
Pros
Suitable for all skin types
Mild and fresh fragrance
Clears blackheads
Cons
May dry out skin during winters
Availability issues 
Product Claims
Oriflame Love Nature Face Wash – Orange is another popular cleanser from the Swedish beauty brand. Teenagers with oily or combination skin types swear by this fabulous face wash. Its citrusy and tangy smell, along with its deep cleansing action, leaves the skin fresh, oil-free, supple, and hydrated.
Pros
Suitable for oily and combination skin
Travel-friendly packaging
Refreshing fragrance
Cons
Not suitable for dry skin
Availability issues 
Those are our top 10 Oriflame face wash picks for you. These products are genuine, effective, and cater to a variety of skin types. Check the round-up, and select the right one for your skin right away!
Oriflame skincare products are made without any toxic chemicals. Instead, they are enriched with the goodness of natural ingredients that are mostly skin-frienldy. Learn about the list of key ingredients and their benefits in the following section.
The Key Ingredients Used In Oriflame Skin Care Products
Aqua or water, to hydrate the skin
Almond oil to protect and nourish the skin
Aloe vera to help moisturize and soften the skin
Caffiene to help remove tiredness and offer a refreshed look
Glycerin and honey to help balance and retain moisture levels in the skin
Milk for its skin whitening and toning properties
Apart from the ingredients listed above, Oriflame products also contain shea butter, tea tree etxracts, strawberry extracts, and chamomile. All these ingredients work efficiently towards skin brightening and moisturization. However, there are certain things you need to consider before choosing an Oriflame skin care product. Take a look at the factors listed below before you make your decision.
What To Look For In Oriflame Face Washes ﹘ A Buying Guide
Thankfully, Oriflame offers products that are enriched with the goodness of natural ingredient. While you choose formulations according to your skin type, keep in mind the ingredients list. For example, if you have oily skin and deal with a lot of blackheads or whiteheads, invest in a good salicylic acid product.It helps to gently exfoliate the skin and get rid of the impurities. Look for hydrating ingredients like aloe vera and vitamin E if you have dry skin.
Products According To Each Skin Type
Skincare products should always be chosen based on your skin type and needs. Mainly, there are four different skin types, dry, oily, combination, and normal. Now, if you have dry skin, it is best that you pick hydrating cleansers and creamy moisturizers to add and maintain the moisture levels of your skin. For oily skin types, avoid creamy products and opt instead for oil-free, lightweight products that will not feel greasy or clog your pores. Combination skin types are tricky but moderately hydrating, non-comedogenic products are best suited for this skin type.
Issues like pigmentation, dullness, oiliness in the T-zone are all too common. The best Oriflame face washes have formulations that can help combat these issues with regular use. For example, if your skin is feeling dull, invest in products with strawberry and orange extracts to get a natural glow on your face. For an oily T-zone, a face wash with strawberry extracts to reduce the oil secretion is your best bet.
Why Trust StyleCraze?
Sakshi Bahal, the author, is a product writer who finds joy in trying out makeup and beauty products that make you feel pampered and luxurious. So when it comes to choosing the top 10 Oriflame face washes, she has done extensive research of the ingredients, effects, and formulations to help you pick the one most suitable for your skin type and concern. These face washes not only help cleanse your face but also help strengthen your natural skin barrier resulting in a visibly improved complexion and flawless skin tone.
Frequently Asked Questions
Are Oriflame products safe to use?
Yes, Oriflame products are inspired by nature and backed by science. They have rigorous safety testing and are safe for use.
Is Oriflame face wash good for oily skin?
Yes, certain Oriflame face washes like the Oriflame Love Nature Face Wash – Orange, the Oriflame Love Nature Face Wash – Strawberry, and the Oriflame Pure Skin Face Wash are all good for oily skin. They help remove the oil and buildup and gently cleanse the skin.
Which Oriflame product is good for pimples and dark spots?
The Oriflame Love Nature Face Wash – Neem has antibacterial properties that are good for removing pimples and dark spots.
Is Oriflame face wash paraben-free?
The Oriflame's Love Nature range of face washes is paraben-free.
Is Oriflame a luxury brand?
Yes, Oriflame is a Swedish luxury skincare brand.
Recommended Articles:
Best Oriflame Skin Care Products In India That You Can Find Online
Best Refreshing Fruit Face Washes Available In India That Make Skin Care Fun
Best Face Washes For Oily Skin In India
Best Tea Tree Oil Face Washes
Best Lakme Face Washes For All Skin Types
The following two tabs change content below.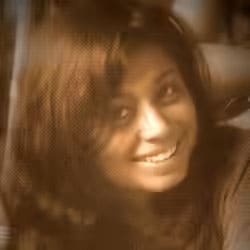 Sakshi Bahal has a Masters degree in English Literature from Calcutta University. She was a part of the editorial team...
more