10 Best Swimming Goggles Of 2020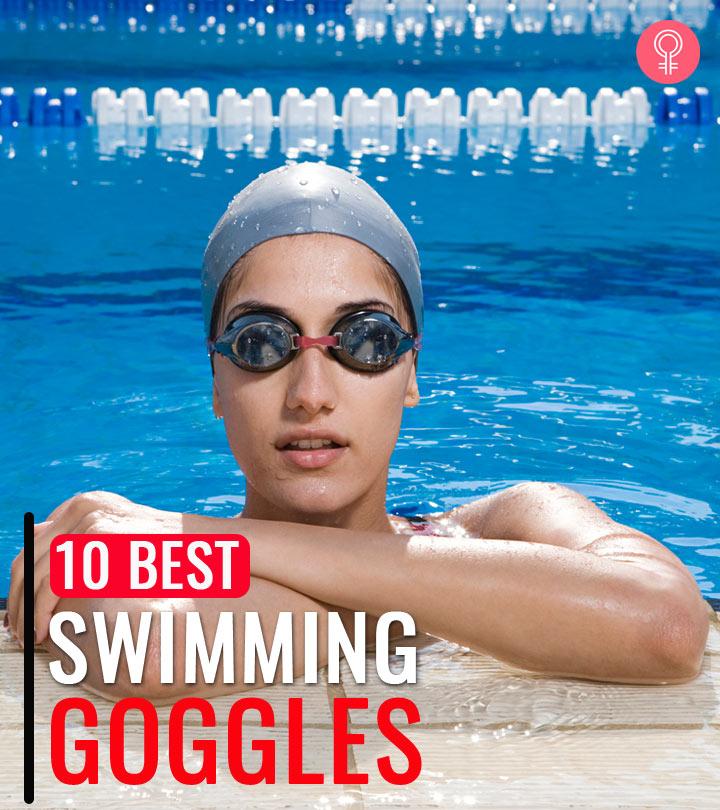 Swimming is a fun, healthy activity, but it can irritate your eyes. There can also be clumsy moments if you are swimming with others and unable to see clearly. This is where swimming goggles come in handy. They protect the eyes and enable a clear vision underwater for a better experience. In this article, we list the 10 best swimming goggles you can buy online. Scroll down to check them out!
Are Swimming Goggles Necessary?
Swimming goggles are essential accessories that make your swimming experience better. Swimming pools have chlorine, which can irritate the eyes can cause burning or redness. These goggles protect the eyes from such elements, enabling a better view underwater. They also offer UV protection and anti-glare lenses, which keep the eyes safe.
There are two types of swimming goggles.
Types Of Swimming Goggles
Recreational: These are basic swimming glasses that protect your eyes from the water and helps you see better.
Professional: These are professional grade swimming goggles. They offer anti-fog, UV protection, and adjustable strap features. They also come with a nose clip for easy removal.
Let's now look at the 10 best swimming goggles.
10 Best Swimming Goggles Of 2020
The Michael Phelps Xceed Swimming Goggles are engineered with exo-core technology, combining two materials for maximum performance. They have an ultra-soft Softeril gasket for a water tight seal and maximum comfort. The semi-rigid exoskeleton maximizes the structure, strength, and stability of the product. The curved lens technology for expanded peripheral vision enables the swimmer to sight walls and the competition without altering the head position.
These swimming goggles come with an ergonomic, interchangeable nose bridge that is easy to replace for a customizable, comfortable fit. They feature a low profile hydrodynamic head buckle and high-quality silicone straps for quick adjustments and textured grip, respectively. The layered titanium metal coating provides sun and glare protection for maximum visibility.
Pros
PVC-free
Anti-fog
Silicone straps
Textured grip
Provide UV protection
Available in 3 colors
Ergonomic design
Cons
The Sinca Swimming Goggles are made of enlarged arc impact-resistant lenses that provide a 180° super wide vision. The inner surfaces of the lens are anti-fog coated, which enhances a high transmission rate for visible lights. They come with exclusive UV protection treatment that protects the eyes from the indoor reflected light and the harmful rays of the sun.
These swimming goggles are made of premium silicone material, and the ergonomic design exerts less pressure on the eyes. They are comfortable to wear and come with a 12-month warranty. The quick-release button enables easy to wear on and take off. They can be adjusted easily to the head size without pulling hair.
Pros
Durable
PVC-free
Anti-fog
12-month warranty
Easy to wear and take off
Ergonomic design
Provide UV protection
Cons
The Ali Paipai Swim Goggles are fitted with moderate gaskets for better comfort for all face types. They act as a watertight seal, shielding the eyes from water. The ergonomic design with a sealed silicone protective circle prevents water from entering the lenses. The adjustable headband is made of soft, elastic silicone for quick release.
Each lens is coated with the advanced anti-fog for clear and long-distance view. The outer surfaces have mirrored coating lenses that offer UVA and UVB protection from sun rays and bright lights. The strap is easy to adjust, and the quick release clasp on the back fits easily without pulling your hair. The arch lens design offers a wide field of vision and water-resistance.
Pros
Durable
PVC-free
Anti-fog
Ergonomic design
Adjustable strap
Provide UV protection
Cons
The Speedo Swim Goggles come with UV protection and anti-fog technology that keep the eyes protected from harmful UVA and UVB rays and enable clear vision underwater. The mirrored lenses provide maximum visibility with a panoramic view and minimum glare. These goggles have cushioned silicone seals and four nosepiece options for your comfort and convenience. They have two-tone silicone double head straps with adjustable clips and are PVC and latex-free.
Pros
Durable
Cushioned silicone seals
Includes 4 interchangeable nose pieces
PVC-free
Latex-free
Anti-fog
Provide UV protection
Cons
The Elimoons Swim Goggles feature scratch-resistant, polycarbonate lenses with ultra-mirror technology that offers enhanced view and protection, collocated with the high clarity blue goggles. The inner lenses are coated with the latest anti-fog treatment, offering a clear vision underwater.
They have moderate gaskets that act as watertight seals and fit the face with less restriction to the eye sockets. These swimming goggles have skin-friendly head straps with ergonomic adjustable clips. They are durable and come with connected ear plugs to prevent water from entering the ear canals.
Pros
Durable
PVC free
Anti-fog
Scratch-resistant
Skin-friendly head straps
Adjustable clips
Ergonomic design
Provide UV protection
Cons
The clasp comes off easily.
The Speedo Swim Goggles are made with a polyvinyl chloride frame and glass lenses. They come with a G>O system, which is an outer eye fit. The glasses are made of durable lexan lenses for optimum safety. The soft one-piece frame fits comfortably against the face and adjusts with a soft silicone split head strap. The UV-protected lenses block the harmful UVA and UVB rays. These goggles offer anti-fog protection that prevents the condensation of water in small droplets.
Pros
Durable
PVC-free
Polyvinyl chloride frame
Provides UV protection
Anti-fog protection
Cons
The Aegend Swim Goggles feature a flexible silicone frame, gasket, and an improved nosepiece that protects the nose from bruises. The inner surfaces of the lenses are anti-fog coated by the latest Environmental Treatment technology. They are made of premium silicone material in an ergonomic design, which provides a snug fit.
The well-designed clasp is easy to put on and take off without pulling your hair. The poly carbonate lenses are durable and shatter-proof. The colorful outer surface of the lenses with UV-protection coating reflects harmful UV rays and protects the eyes from heat and sun damage.
Pros
Durable
PVC-free
12-month guarantee
Shatterproof
Ergonomic design
Provide UV protection
Cons
The EverSport Swim Goggles come with UV protection and anti-fog technology for a better swimming experience. The anti-fog coating provides a clear and long distant vision underwater. The UV protection shields the eyes from sun rays and bright lights. These goggles feature flexible silicone frames with gaskets to ensure maximum comfort. The gaskets have an exclusive cushioned design that acts as a watertight seal. The adjustable straps keep the eye area dry, and the hair snag-free. The well-designed clasp can be put on and off easily with a single touch.
Pros
Durable
PV- free
Anti-fog
2-month warranty
Provide UV protection
Cons
The SwimStar Swim Goggles use the latest anti-fog technology to improve moisture resistance in the inner lenses. They come in a sturdy protective case for convenient storage. The goggles are ergonomically designed and made of premium silicone material. Their soft frame is paired with gaskets and an adjustable strap for maximum comfort. They offer 180° clear vision and 100% UV protection. These goggles are coated to prevent water leak in and sun glare.
Pros
PVC-free
Provide UV protection
Anti-scratch
Leak-proof
180° visibility
Suitable for any face type and age
Cons
The Qishi Swimming Goggles are a unique hybrid blend of goggles and mask that provide superior long-wear comfort. The lenses are PVC-free, explosion-proof, and come with UV protection and anti-fog capabilities. They feature a soft neoprene strap that does not pull hair and a silicone skirt with clips for quick adjustments.
Pros
PVC-free
Anti-fog
UV protection
Explosion-proof
Cons
Here are some tips for picking the right swimming goggles.
How To Choose The Best Goggles
Size: The size matters the most when it comes to swimming goggles. If the swimming goggles are small for you, they can make your head feel pushed in and cause dizziness. If they are loose, they will fall off. Check the size before ordering. Also, check the reviews to see if the size matches the description.
Features: Ensure your swimming goggles offer lens color, anti-fog, and head strap options. If you wear glasses, customize your goggles as per the prescription.
UV Protection: UV protection is very important for the eyes, especially when swimming. Make sure your glasses are UV protected to prevent burning.
That was our round-up of the 10 best swimming goggles you can buy. All these models are affordable and provide UV protection. Pick your favorite goggles from our list and hit the pool!
Expert's Answers For Readers' Questions
How do you clear anti-fog swimming goggles?
You can use water or soap solution to clear your swimming goggles.
How long do swimming goggles last?
Swimming goggles can last a year or two, depending on the material.
Recommended Articles
The following two tabs change content below.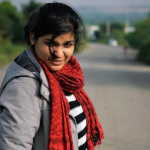 Latest posts by Anjali Sayee (see all)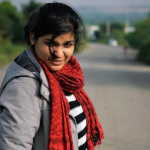 Anjali Sayee
Anjali Sayee is a writer and an introvert. From studying Aeronautical Engineering and wanting to design her own airplane to writing articles on hairstyles, she has been on quite a journey. She believes that hair is one of the key factors that define a woman's personality. To quote her, "What's the first thing they do in the movies to show a personality change? Change the hair – because it has a life of its own." She's here to help you find the hairstyle you need. This bookworm is a self-professed Wholocker, a talented drummer, and an amateur photographer.