10 Best Lavender Essential Oils – Top Picks Of 2023
Relax your senses and calm your skin with these lavender essential oils.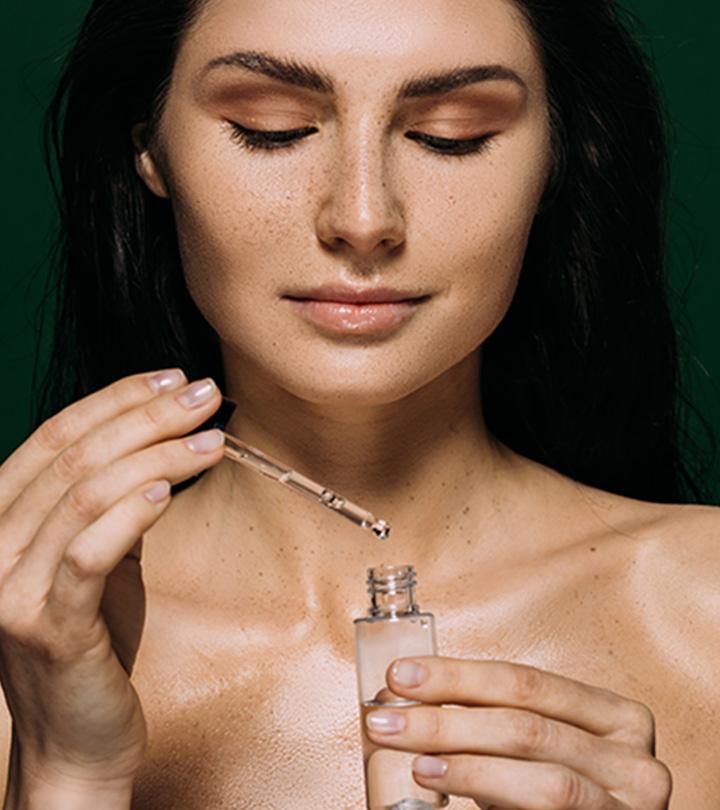 When you're looking for mental health benefits, skincare benefits, and irresistible and calming fragrance, you need the best lavender essential oil on your bathroom counter. Known to be one of the most versatile essential oils, lavender oil can aid in restoring the quality of your sleep by helping with insomnia, stress, anxiety, and even help reduce cramps. One of the reasons it is such a daunting task to find a good lavender essential oil or any essential oil for that matter is that many brands mix these oils with different agents, affecting their quality and effectiveness.
Whether you're picking one for aromatherapy or just to relax right before you hit the sack, you need one that is reliable and authentic, free from chemicals and toxic ingredients. And we're here to help you with our list of the 10 best lavender oils in their purest form. So go ahead and pick one that you love the most!
10 Best Lavender Essential Oils For A Refreshed Mind And Body
If you are looking for a lavender essential oil that is different from the rest and is known for its pure and concentrated formula, this is the product. Artizen Lavender 100% Pure Therapeutic Grade Essential Oil is routinely tested for its unique qualities and purity levels. In addition, since they are packaged in high-quality glass bottles, the formula is protected from any degradation caused by UV rays.
Pros
Concentrated formula
Antimicrobial properties
It comes with a glass oil dropper
No dilution or adulteration
Glass bottle protects from UV rays
Cons
Some may find the consistency thin and watery
Price at the time of publication: $6.99
This is one of the top-rated essential oil brands because of the pure and natural formula. The essential oil is handcrafted and blended in an independent lab, which tests the efficacy of each oil. There are no fillers, additives, and it is not diluted, making it a must-have for aromatherapy and for refreshed, cleansed skin. This lavender oil will blend well with cedarwood, clove, clary sage, geranium, lemon, neroli, rose, rosemary, sandalwood, and vetiver.
Pros
Glass bottle keeps the oil safe from UV rays
It comes with a glass dropper
Undiluted
No fillers
Cons
Some may find the fragrance quite mild
Price at the time of publication: $19.95
This lavender essential oil does a great job at soothing frazzled nerves and is the perfect addition to your self-care routine. You can utilize all the incredible benefits of lavender by adding oil to your diffuser or bath water after a stressful day. The product is vegan and cruelty-free and is 100% pure. It can also be applied topically when mixed with a suitable carrier oil. This helps moisturize dry skin and chapped lips, leaving you feeling beautiful from within!
Pros
Suitable for people with anxiety
100% pure
Cruelty-free
Vegan
Suitable for topical application
Cons
May cause an allergic reaction
Price at the time of publication: $14.95
This little magic bottle is perfect when looking for the perfect lavender essential oil, which is of high quality and affordable price. The essential oil is thoroughly tested, and it is undiluted. The plant therapy products are certified by professional aromatherapists, so you know you will get a legitimate product that will meet all your needs. The oil can be used as a hair tonic, provided you mix it with a carrier oil like coconut or almond oil. So, what are you waiting for? Get your hands on this one for fabulous hair and skin!
Pros
Undiluted
No additives
High quality at an affordable price
Certified by professional aromatherapists
Cons
Some may find the product potent since it is undiluted
Price at the time of publication: $9.49
Are you looking for organic English lavender essential oils that can give you a peaceful night's sleep? Well, you must try this one from Maple Holistics. Pleasantly scented, this oil calms your senses, ensuring you get uninterrupted sleep. What's more, aromatherapy diffuser oils can transform your space, making it relaxing, calm, and tranquil. This therapeutic grade lavender oil is perfect for humidifiers and also for topical use. It's great for mood support and promotes healthy skin, as well as hair.
Pros
Suitable for topical use
Therapeutic grade essential oil
Suitable for diffusers and humidifiers
Hydrates cuticles
Cons
The scent may be overpowering for some
Price at the time of publication: $9.95
This aromatherapy essential oil is 100% pure and organic, and it has no additives or synthetic ingredients. The oil is extracted from lavender sprigs that were produced and harvested by artisanal farmers in southern France. Also, you will receive a free ebook with tips and DIY recipes with every purchase. The lavender is steam distilled so that all the benefits and properties remain intact in the formula.
Pros
Steam distilled formula
Undiluted
No additives or fillers
Cultivated in the south of France
Cons
May not be suitable for sensitive skin
Price at the time of publication: $9.99
This is one of the best-quality lavender oils in the market, especially if you are looking for a versatile product that relaxes your mind and body. The formula is created by using modern technology and natural ingredients. It is a safe and therapeutic-grade essential oil. This oil is safe for consumption and can be used in cooking and to enhance any baked good recipe. If this was not all, it has a powdery, floral, and light fragrance that is sure to please everyone.
Pros
Light and subtle fragrance
It can be used in cooking
Versatile
Promotes peaceful sleep
Cons
It does not come with an oil dropper
Price at the time of publication: $28.95
This oil is extracted from lavender grown in Bulgaria, and it is obtained through steam distillation. Hence, the final formula is entirely pure and natural. It is alcohol and solvent-free. You can enjoy the rich floral and fruity scents of these essential oils in your bath or with the help of a diffuser. The therapeutic scent can calm frazzled nerves and relax tense muscles. The oil is thin, clear, and colorless, making it a favorite of anyone who tries it.
Pros
100% distilled and natural
Produced in Bulgaria
It has a floral and fruity scent
Cruelty-free
Cons
Some may feel the consistency is watered down
Price at the time of publication: $14.99
Lavender is that friend that offers a comforting hug after a bad day. This essential oil does just that. The sweet and herbaceous aroma relaxes your senses, calms anxiety, and relaxes tense muscles. This lavender essential oil is the gold standard product, especially when it comes to self-care tools. The lavender sprigs are sourced and distilled in Bulgaria, and the formula is 100% pure. It is free from any synthetics, and it is sustainably sourced and vegan.
Pros
Safe and undistilled
Eco-conscious
Rich herbaceous fragrance
Suitable for topical application
Cons
It doesn't come with a dropper
Price at the time of publication: $11.95
This is an organic lavender essential oil distilled from the flower with no fillers, bases, or additives. It is the perfect oil to wind down, and the subtle fragrance does a stellar job at creating a spa-like experience. You can also use it as a body massage oil, provided you have a suitable carrier oil. Lavender essential oils are great because they promote soft, moisturized, and itch-free skin.
Pro:
Suitable for topical use
It can be used in a diffuser
It has a subtle floral scent
No additives or fillers
Cons
May cause an allergic reaction, especially for sensitive skin types
Price at the time of publication: $15.99
So, now that you are aware of the best lavender essential oils, you have to know the main factors to consider before purchasing the perfect product. You can check out the buying guide listed below.
How To Choose The Best Lavender Essential Oil
Always ensure that the lavender oil is in a dark-colored glass. Never purchase essential oils in a clear or plastic container. The dark glass protects the oil from lights and direct sun, which can spoil the oil.
Look for oils that are made with Lavandula Angustifolia, which is the best kind. Avoid oils that are from spike lavender because it's the lower type of lavender. Also, try to find products that are made from organically grown lavender.
Look for lavender oils that are extracted by steam distillation methods. This is because it ensures the formula is pure and unadulterated.
How To Use Lavender Essential Oils For Healthy Hair And Skin?
Step 1 – Mix several drops of the lavender essential oil into a carrier oil like almond or coconut oil
Step 2 – Directly apply it onto the hair and skin
Step 3 – Wash off after the oil has been absorbed
Why Trust StyleCraze?
The author, Kirtana Divakar, is a skin care enthusiast and advises including different essential oils in the skin care regimen to up the beauty game. She has compiled this list of the best lavender essential oils keeping their aromatherapy potential in mind and their ability to cleanse and moisturize the skin. These products are endorsed by the users through reviews on different online platforms.
Frequently Asked Questions
Do lavender essential oils help with hair growth?
Lavender essential oils are great for stimulating hair growth. As a result, the hair will grow faster and thicker than normal.
Does lavender essential oil help acne?
Lavender oil works in a way to kill bacteria and heals acne breakouts. In addition, it is known to unclog pores and reduce inflammation.
Is lavender essential oil good for sunburn?
Lavender essential oils have immense anti-inflammatory and antioxidant properties. This can help soothe and repair the burnt areas.
Is lavender essential oil safe for pregnancy?
Lavender essential oils are good to aid sleep and keep you calm during the second and third trimester of pregnancy.
Can we use lavender essential oil daily?
Yes, you can use it every day because lavender oil cleanses your skin and reduces inflammation and redness.
What properties does lavender oil have?
Lavender oil is considered to have antibacterial and anti-inflammatory properties and can help with anxiety, sleeplessness, and discomfort.

Recommended Articles
Best Lavender Beauty Products
Best Essential Oils For Dry Skin And How To Tutorials
Best Essential Oils For Relief From Sunburn
Make Your Skin Feel Good Of Our Best Smelling Essential Oils