10 Best Korean Cleansers For Glowing Skin – 2019
The best way to get happy and glowing skin is following a strict skincare routine. And a good skin routine starts with proper cleansing. Unless your skin is cleared of all the dust and pollution it accumulates all day long, it can't feel pretty and happy. That is why you need a Korean cleanser to cleanse your face. Why a Korean cleanser and not any other product? It is because Korean cleansers usually have a gentler formula and very few ingredients. Scroll down and check out the best Korean cleansers for all skin types.
Best Korean Cleansers For All Skin Types
1. Dear, Klairs Rich Moist Foaming Cleanser
Suitable For: Sensitive skin
Sensitive skin is tough to care for and requires a specialized cleanser. The Rich Moist Foaming Cleanser by Dear, Klairs contains amino acids and is gentle on sensitive skin. It keeps your skin moisturized while thoroughly cleaning each pore. It is rich in ceramides, hyaluronic acid, and olive oil that nourish your sensitive skin without irritating it. It is the best Korean oil based cleanser
Pros
Paraben-free
SLS-free
Sulfate-free
Hypoallergenic
Eco-friendly preservatives
Cruelty-free
Natural ingredients
Cons
None
2. Neogen Real Fresh Foam Green Tea Cleanser
Suitable For: Oily, combination, and acne-prone skin
Neogen Real Fresh Foam Green Tea Cleanser is a must-try product for anyone who has acne-prone, oily, and combination skin. It contains fermented green tea extracts (you can see the tea leaves inside the bottle) that calm inflammation. This Korean face cleanser creates a gentle foam that removes impurities from your face effectively. It has a pH of 8, so it will not irritate your skin. It is the best Korean cleanser for acne prone skin.
Pros
Contains natural ingredients
Clinically tested for effectiveness
No harmful chemicals
Paraben-free
Sulfate-free
Phthalate-free
Cruelty-free
Cons
None
3. Innisfree Jeju Bija Anti-Trouble Cleansing Gel
Suitable For: Combination, oily, and acne-prone skin
If you have troubled skin, you need to try out this anti-trouble cleansing gel. This product by Innisfree contains Jeju Bija Oil, which is excellent for taking care of troubled skin. It also contains salicylic acid that helps exfoliate the skin and keep it acne-free. It claims to remove makeup from your face effectively along with all other impurities.
Pros
Contains natural ingredients
Mineral-free ingredients
No synthetic colors
No animal-origin ingredients
No artificial fragrance
No urea
Cons
None
4. Cosrx Low-pH Good Morning Cleanser
Suitable For: All skin types, especially sensitive and dry skin
This product is specially formulated for dry and sensitive skin types, but it works perfectly on all skin types. It has a super-gentle formula with a low pH level to help protect the natural moisture barrier of your skin. It contains mild acids and botanical extracts that can remove makeup and residue from your skin effectively and without irritating it.
Note: Avoid using this product, you are allergic to tea tree oil.
Pros
SLS-free
Paraben-free
No harmful chemicals
Cons
None
5. Missha Super Off Cleansing Oil (Dryness Off)
Suitable For: All skin types, especially dry skin
Korean skincare is incomplete without cleansing oils. The Super Off Cleansing Oil by Missha is highly moisturizing. It can get rid of all traces of dirt and impurities, including waterproof makeup. It contains sweet almond and kernel oils and shea butter. This is the best Korean oil cleanser as it feels extremely comfortable on the skin. It has a mild formula that does not irritate your skin.
Pros
No mineral oils
No artificial colors
Paraben-free
No synthetic perfume
Alcohol-free
Cons
None
6. Dr. Jart+ Dermaclear Micro Foam Cleanser
Suitable For: All skin types
Dr. Jart+ is one of the pioneers in K-beauty products. This foaming cleanser has a cream-like texture and is formulated with Hydrogen Bio Water. It draws out all the impurities from your skin without harming its natural balance. It also contains Dead sea salt that has antibacterial and skin-nourishing properties. It is the best Korean foam cleanser.
Pros
Sulfate-free
SLS-free
SLES-free
Paraben-free
Hypoallergenic
Cons
None
7. Innisfree Green Tea Morning Cleanser
Suitable For: All skin types, especially oily and sensitive skin
This green tea cleanser was developed after examining 2401 varieties of Korean green tea. The green tea extracts in this slightly acidic cleanser contain high levels of amino acid. It helps keep your skin moisturized and clean. This is a non-foaming face wash that helps control excess sebum and awakens the skin.
Pros
Paraben-free
SLS-free
No harmful chemicals
Balances the pH level of the skin
Cons
8. Banila Co Clean It Zero Cleansing Balm
Suitable For: All skin types
This is a cleansing balm that removes every trace of makeup and dirt effortlessly without affecting the natural moisture balance of your skin. It contains vitamin C. The company has replaced the mineral oils in this product with a natural ester oil. It contains green tea extracts that give you a fresh feeling after application. You need to massage this balm gently all over your face before washing it off with water.
Pros
Paraben-free
No mineral oils
Sulfate-free
Phthalate-free
Alcohol-free
No artificial colors
Cons
9. Sulwhasoo Snowise Brightening Cleansing Foam
Suitable For: Combination, oily, and acne-prone skin
This gentle cleansing foam by Sulwhasoo is formulated with Korean herbs that help exfoliate your skin. It cleanses your skin, removes excess sebum, and maintains the pH balance of your skin. It contains white clay and ginseng extracts that brighten your skin and keep it refreshed.
Pros
SLS-free
Paraben-free
No harmful chemicals
Cons
None
10. The Face Shop Rice WaterBright Cleansing Foam
Suitable For: All skin types
Rice water is one of the most common ingredients in Korean skincare products due to its amazing skin clarifying properties. This cleanser by The Face Shop is loaded with the moisturizing, detoxifying, and brightening properties of rice water extracts. It minimizes moisture loss, so when you wash your face with this foaming cleanser, your skin feels refreshed without feeling stretchy or tight. It is the best Korean water based cleanser.
Pros
Improves skin tone
Natural ingredients
Paraben-free
Cons
Micellar water, cleansing sticks, cleansing oils, balms, gels, and foams – Korean cleansers come in a variety of forms, and it is always better to pick one that suits your skin type. However, there are several other factors you need to keep in mind, such as:
Avoid harsh soap-based cleansers as they dry out your skin.
Pick fragrance-free cleansers if you have sensitive skin.
Limit your cleansing time and avoid over-cleansing.
Stay away from sulfates and SLS. These are detergents that harm the skin.
Always test a product before using it.
Most Korean cleansers are formulated without harsh chemicals. The ingredients in Korean products are minimal and straightforward. Their USP is that they all contain skin-specific ingredients. All you need to do is pick the right product for your skin type.
Have you ever used a Korean cleanser? How was your experience? Let us know your thoughts in the comments section below.
Recommended Articles
The following two tabs change content below.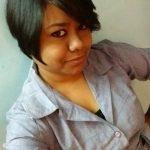 Latest posts by Ramona Sinha (see all)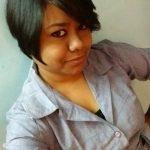 Ramona Sinha
Ramona has a Master's degree in English Literature. She believes that beauty begins with a good skin care regimen and is on a mission to eliminate all toxins from her routine. She helps readers select products and ingredients specific to their skin type and gives out tips to keep their skin healthy in a natural way. When Ramona is not working or experimenting with a new skin care product or ingredient, her books and a passion for music, good food, and traveling keep her busy.