7 Best Korean Highlighters Of 2021 To Achieve A Radiant Skin Instantly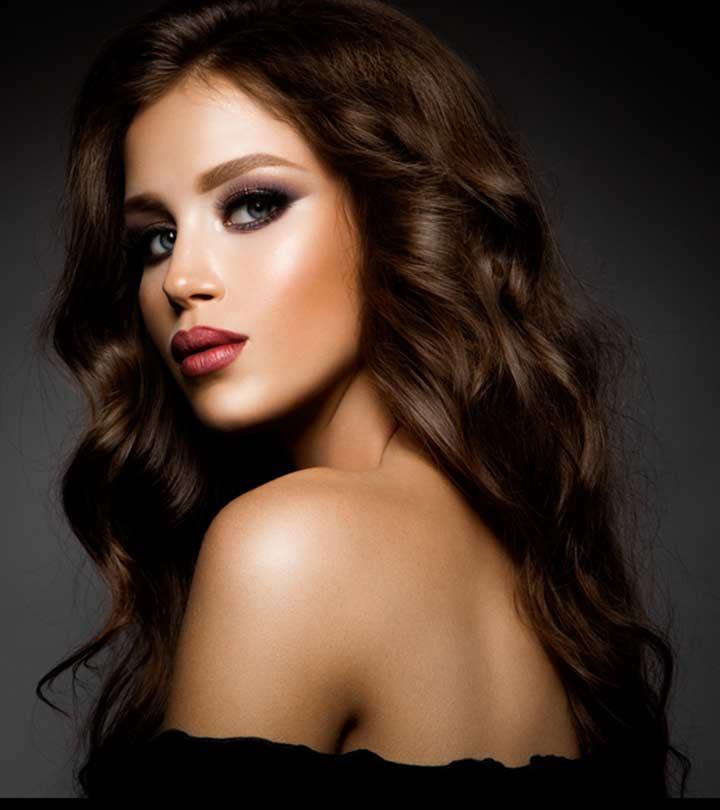 Add that much-needed glowing oomph factor to your face with a swipe of highlighter. If you are a makeup newbie, it is time you took your skills to the next level and highlighted those cheeks to define a sharp cheekbone. If Kim Kardashian can do it, so can you, darling. Kim, the contour queen herself, has made highlighters the crowning glory of all our makeup routines.
While bronzers and contour highlighters give you the chiseled and sensual look, if you are looking for something more subtle, then let us introduce you to the world of Korean highlighters. They offer a healthy and pearly glow with a touch of delicate gleam. It provides an obvious shimmer and is one of the best kinds of highlighter for Asian skin. We have rounded up the 7 best Korean highlighters in 2021, inspired by the beautiful actresses in our favorite K-dramas.
What Is A Highlighter
It is a cosmetic that masterfully reflects light to offer a beautiful boost to your skin color and define your cheekbones. It can be applied to the face, neck, collar bones, or any other parts of your body, where you would like to create the perception of depth and angles. It takes only a few dabs of highlighter to brighten up your whole face.
7 Best Korean Highlighters That Offer You An Instant Glow
Powered with an ergonomic 24-degree cutting shape at the nib, this stick fits the curved surfaces of your face, ensuring easy application. It is a creamy contour duo that lets you define and add an extra glow to your face. Shade the contour below your jawline and on the side of your nose to add definition. Apply the highlighter end on your cheekbones, Cupid's bow, and T-zone for that instant radiance. 
Pros
Blends easily
Multi-purpose
No cakey texture
Long-lasting makeup
Cons
May not be suitable for pale complexion
Who doesn't love some color in their lives? This ETUDE HOUSE Secret Beam Highlighter is a multi-colored highlighter compact. It has pink, golden, orange, and white shadow tiles. The pink/white combination works superbly with white undertones, leaving a beautiful blush shimmer effect like the one you get with a glittery mineral highlighter on your cheekbones.
Pros
Highly pigmented
Lasts all day long
Finely milled powder
Great for olive skin tones
Cons
May be a bit too much shimmer for a day time look
If you want to achieve a healthy skin glow, then this Superface Multi-Lightful Blush & Highlighter Stick is what you should buy. This formula is creamy and made of natural powerful ingredients such as green tea, broccoli, alfalfa, arugula, ginkgo, and camellia leaves along with wheatgrass. Other than being a blush and highlighter, it also doubles up as an eyeshadow.
Pros
Sweat-proof
Multi-purpose
Glides smoothly
Free of gluten and parabens
Cons
The formula may be a bit thick.
If you are looking for a luminous effect, this CLIO PROFESSIONAL Prism Air Highlighter & Blusher – Gold Sheer is your best bet. Made with fine, micro glitter, it delivers the right amount of shimmer, without it overpowering your entire makeup. This highlighter has a light texture that brightens up your face for that gentle shine on your cheeks.
Pros
Silky texture
Does not flake
Moisturizes skin
Lightweight formula
Cons
May not be favorable for sensitive skin
Formulated with mica, glycerin, and water, this SON & PARK Color Cube Highlighter has a creamy texture. This is a non-sparkly highlighter; the final finish is an iridescent dewy soft glow, which is quite the trend among several K-pop and K-drama stars. It works incredibly well if you are looking to add some shine to your high points — brow bones, nose, and cheekbones. If you are really into liquid highlighters, this is definitely among the best in the market right now.
Pros
Lasts long
Good coverage
Better stackability
Adheres well to the skin
Cons
If you are a minimalist when it comes to makeup, then this highlighter is what you need for that subtle glow. This It's SKIN Babyface Petit Highlighter has a lovely shimmer to it that is never over the top and compliments medium tanned skin tones beautifully. With some light-handed strobing, apply this subtle highlighter on your brow bones, nose, and the tip of your inner eyes to get your sharpest features to pop.
Pros
Blends easily
Cute packaging
Delivers a natural glow
Great for everyday wear
Cons
May not last all day long
If you are just starting out with highlighters, this product is great for you. This Banila Co. The Secret Highlighter offers a gentle glow that will make you fall for this product. After a few days of use, you will see the brightening effect getting better with each application, and soon you won't be able to live without this makeup product. This baked marble highlighter is made with mica that creates a lucid effect for that iridescent radiance.
Pros
Easy to apply
Good coverage
Delivers natural glow
Comes with a brush
Cons
How To Choose The Best Korean Highlighter
Here are a few parameters you must consider to pick the Korean highlighter that suits you best. 
Type: Powder, cream, and liquid are the three types of Korean highlighters available in the market. Depending on your skin, through multiple trials, you can work out which type of highlighter works best for you.
Price: Budget buys are important, but would you prefer premium highlighters that respect your skin and the environment? Well, it is your call.
Size: Determine how much product you are getting with the price you are paying.
Colors: See if the brand offers the highlighter in a wide range of color tones so that you can pick one that suits your complexion best.
Now, let's take a look at the different types of highlighters. 
Types Of Highlighters
The application technique of the highlighter differs based on its texture. To achieve your desired glam, ensure you pick a highlighter that suits your skin type best.
1. Powder highlighter
If you are a beginner, we recommend you start with powder highlighters. Be it the pressed ones or loose, they lay on easily on your cheeks and make them glow. If you are looking for a shimmery look, pick one with a heavy glitter pigmentation.
2. Liquid highlighter
If your style is more subtle and you are looking for a dewy finish, liquid highlighters work best. Ideally, one must use a liquid highlighter over foundation. They blend easily and can be mixed with BB creams, foundations, CC creams, and moisturizers.
3. Cream highlighter
For long-lasting shimmer effect and high pigmentation, cream highlighters work best. With a concentrated formula, they effortlessly mix with other cosmetic products and are easy to apply. However, the best part about cream highlighters is that a little goes a long way. So, make sure you don't overapply.
Let's catch up with the basics of a highlighter, shall we?
How To Use Highlighters
It is important to identify the areas you need to highlight so that you don't end up overdoing it and ruining your look. 
Potential highlighting areas: Cheekbones, central forehead, and eyes are the most common areas of application on your face. You can also take light swipes on the Cupid's bow for that instant glow. However, if you are aiming for a more Kardashian contour look, blend the highlighter well into your chin, the bridge of your nose, under the eyebrows and cheekbones.
The Application Process
Here are a few basic steps on how to go about applying your highlighter. 
Make sure you have blended your foundation well. It is ideal to use a lightweight foundation that lets you build on and offer an even canvas for you to apply your makeup.
Outline the areas you want to highlight, depending on the look you are going for. If you are planning on using a cute blush, divide your facial areas into three segments for blushing, contouring, and highlighting. However, if you are going for a pouty look, define your Cupid's bow area with the highlighter. This will enhance your lips by adding definition. To make your lips look bigger, you can swipe a touch of highlighter on your chin.
After you have defined the areas you want to highlight, apply your favorite highlighter along these mapped lines with a makeup sponge or brush. Make sure you leave enough room for your blush and contour. Do not go about covering up pigmentation or redness with a highlighter, because it won't work. A highlighter is only used to add a radiant glow to your face. You might want to use a concealer to cover up your problem areas.
Under the eyes, the brow bones, and the inner corners of your eyes, it is advisable that you apply the highlighter with your fingertip. Use a concealer brush if you are highlighting the Cupid's bow area.
However, it is important that you keep experimenting with the application process when combining the look with contour and blusher. This will help you know what works and what doesn't for your face shape and skin type.
If you missed the contouring year, don't worry, you can still up your makeup game by catching up with K-beauty highlighters that offer the so-called faux glow. For lovers of a dewy finish, Korean highlighters are a Godsend and a must for all your makeup routines. It is not just about the technique or formula, but how a tiny touch of the product completely transforms your look. A little touch of perfectly applied Korean highlighters can do miracles for your face. Also, remember that when it comes to highlighters, a little bit goes a long way. Experiment, play with it, try different combinations until you arrive at the one. We hope our guide to the 7 best Korean highlighters in 2021 helps you find the K-beauty glow that you've been looking for.
Recommended Articles
The following two tabs change content below.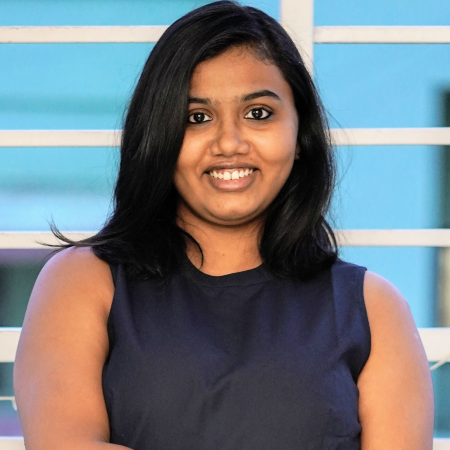 Mayuri J. Ravi is a content writer and journalist and holds a Post Graduate Diploma in Print Journalism. Her love for writing and desire to influence people for the better with her stories led her to pursue a career in this creative and dynamic field. She creates engaging content on a wide range of topics, such as beauty, fashion, and wellness. She is an ambivert and an avid foodie who also loves reading, dancing, and baking.