9 Best Zinc Oxide Deodorants Of 2021 For Constant Freshness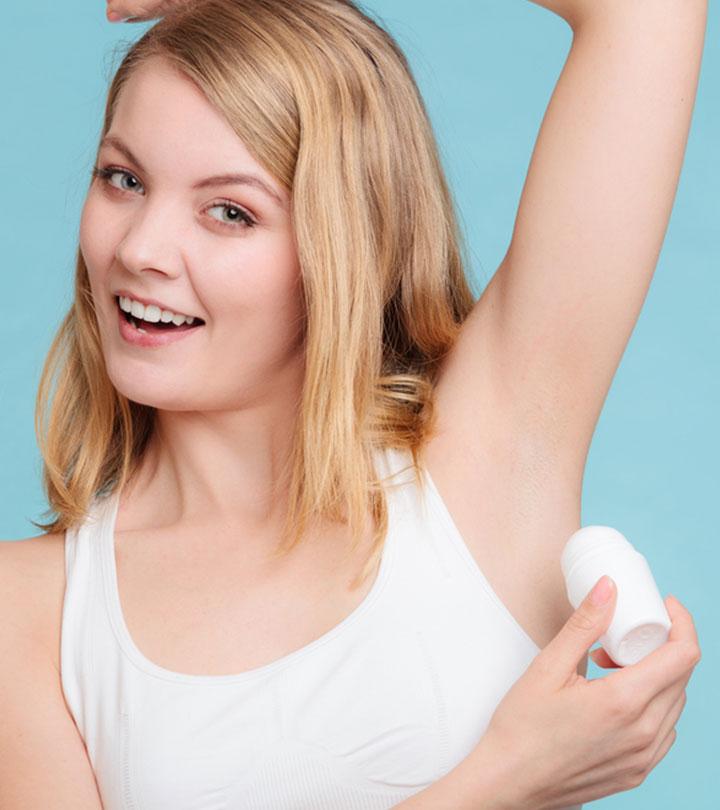 Haven't we all been through that traumatic experience when we think, "Oh, my God! I can smell myself." Whether or not you're an active person, sweating is as natural as any other function of the body and a way of releasing toxins. Body odor is normal too, but when you use the right deodorant, you can take control of how you smell. Most deodorants contain baking soda, which unfortunately changes the pH balance of your skin and can even cause rashes. Your deodorant shouldn't stop you from sweating, it should keep your sweat healthy and free of odor. That's why a deodorant is so much better than an antiperspirant.
Deodorants are so designed that they only get rid of armpit odor, they do not block your pores from sweating. So, what you should be looking for is a natural, zinc oxide deodorant that keeps your sweat healthy, prevents body odor, and doesn't cause any rashes or bumps. Natural deodorants can't always be trusted as we can never be sure if they can get us through a long, sweaty day. So, the key is finding a deodorant that works best for you and your body chemistry! And that's why you should check out the 9 best zinc oxide deodorants of 2021.
9 Best Zinc Oxide Deodorants Of 2021 – Our Top Picks
A few swipes to keep you odor-free for the day! Sounds wonderful, doesn't it? It is infused with organic coconut oil, magnesium hydroxide, kaolin clay, wildcrafted candelilla wax, organic arrowroot powder, organic jojoba oil, and vegan shelf stable probiotics. This non-nano zinc oxide deodorant really works for sensitive skin. Just remember, if you are switching from a typical antiperspirant, your armpits might take a while to detox, which is different for everyone. While it might take some time to get accustomed to it, at the end of it, you will have transitioned to a completely safe and natural deodorant.
PROS:
Natural and organic
Gluten-free
Vegan
Alcohol-free
Fragrance-free
Baking soda-free
Aluminum-free
Paraben-free
BPA-free
CONS:
May not be effective for all
Stay fresh as a daisy with this creamy deodorant that leaves you with a powder fresh feel. It naturally neutralizes odor and absorbs wetness with its ingredients of arrowroot powder, coconut oil, zinc oxide, candelilla wax, hemp seed oil, lavender oil, vitamin E oil, bentonite clay, and magnesium hydroxide. Hemp seed oil fights inflammation and odor-causing bacteria for the freshest feeling ever! Unlike other natural deodorants, it doesn't contain baking soda which interferes with the pH balance of your delicate armpit skin and may cause rashes and bumps. This environment-friendly deodorant cares about the earth and environment and only packs its products in cardboard tubes. This zinc oxide deodorant is also available in variants such as black lavender, white coconut, and black rouge.
PROS:
Non-toxic
Vegan
No aluminium
Fragrance-free
No baking soda
Paraben-free
Gluten-free
No GMOs
Biodegradable packaging
CONS:
If you have been looking for a suitable deodorant for yourself which keeps you odorless the entire day, your search might be over here! Tom's of Maine is a natural deodorant with zinc oxide and uses naturally sourced and derived ingredients to create an odorless experience for you by providing 48 hours of protection. This exclusive botanical blend let's your skin breathe as it contains no aluminium, and has a fresh and pleasant sage scent. It contains 3 sticks of 2.1 ounces and strives to maximize recyclable content and exercise sustainable practices. Do try it out!
PROS:
Not tested on animals
No artificial fragrances
No artificial colors
No preservatives
Paraben-free
Phthalate-free
CONS:
May require several reapplications throughout the day
Realising last minute that you have body odor can be rather unnerving but this deodorant with zinc oxide will take care of that problem. A combination of zinc oxide, shea butter, arrowroot powder, avocado oil, fractionated coconut oil, candelilla wax, carnauba wax, natural rose fragrance, magnesium oxide, rosemary oil, and vitamin E derived from sunflowers, this deodorant is very soft and gentle on the skin. It has long lasting odor control and doesn't leave that awful stain on clothes. Its pH balanced formula and natural ingredients ensure that it doesn't cause itching or irritation and is ideal for sensitive skin. It is  a powerhouse of antioxidants and contains vitamins A, C, D, E, and F. This deodorant glides on smoothly and doesn't leave a white residue on your skin. It naturally absorbs sweat and fights body odor while soothing, moisturizing, and nourishing your skin!
PROS:
Hypoallergenic
100% vegan
Cruelty-free
Aluminum-free
Gluten-free
No propylene glycol
Paraben-free
No artificial fragrances
No artificial colors
No baking soda
Non-GMO
Recyclable packaging
CONS:
Tired of those dark, sweaty patches on your underarms? This zinc oxide deodorant contains coconut oil, lavender oil, pine needle oil, rosemary oil, vitamin E, vitamin C, and cedar bark extract and gives your body that long-lasting odor protection. It combines the odor-fighting properties of zinc oxide and lavender oil and offers you unparalleled protection that you can count on. This product does not contain any aluminum or talc and its gentle and safe formula keeps you feeling fresh and cool throughout the day. Free of any harsh chemicals, alcohol or preservatives, the delicate skin of your underarms will stay soft and supple when you use this deodorant.
PROS:
Paraben-free
Cruelty-free
No petrochemicals
No microbial pathogens
No synthetic fragrances
Formaldehyde-free
No artificial colors
No propylene glycol
CONS:
Has to be reapplied a few times
Tired of those so-called natural deodorants that are not really doing their job? This deodorant with zinc oxide fights body odor with natural ingredients of deionized water and food-grade zinc. An effective and safe deodorant, it's ideal for those with sensitive skin or allergies because it's free of aluminum and parabens, which may clog your pores and interfere with the body's hormone balance. Just roll it on your armpits and you'll be ready to face the world without having to worry about perspiration letting you down at the most inopportune moment.
PROS:
Paraben-free
Fragrance-free
Hypoallergenic
No aluminium salts
No propylene glycol
CONS:
Some may not like the consistency
 If staying fresh and odorless the whole day seems like a far-fetched dream, try this zinc oxide deodorant that offers protection all day long. It is a combination of organic arrowroot powder, magnesium hydroxide, zinc oxide, brassica alcohol, candelilla wax, organic shea butter, organic coconut oil, and Non-GMO vitamin E sourced from sunflowers. As it doesn't contain baking soda, this natural deodorant uses magnesium hydroxide and zinc oxide to gently neutralize body odor and organic arrowroot to absorb sweat. As it has no toxic chemicals, aluminium, or petroleum, and it's a great deodorant for kids and those with sensitive skin as well. This product has no scent and no artificial fragrances which makes it ideal for those with sensitive skin.
PROS:
Non-toxic
Vegan
Natural ingredients
Cruelty-free
GMO-free
Sulfate-free
Gluten-free
No baking soda
Aluminum-free
Paraben-free
CONS:
May leave behind a white residue
This zinc oxide deodorant can give you that extra dose of freshness throughout the day. An effective blend of coconut oil, cocoa seed butter, arrowroot powder, natural beeswax, non-aluminum baking soda, kaolin clay, zinc oxide, and grapefruit essential oil, this all-natural deodorant will keep you smelling fresh all day long. As all Lovefresh deodorants are handmade, the consistency of the product may vary between batches. If your deodorant is too firm, it simply means there is more wax added to keep the deodorant firm in warmer weather. However, fret not. The more this product is used, the smoother and creamier it becomes.
PROS:
Sulfate-free
Cruelty-free
Aluminum-free
Paraben-free
CONS:
Some may find it difficult to apply
If you would like to feel garden-fresh, this zinc oxide deodorant is all you need as it offers round-the-clock protection from odor and sweating. It uses magnesium hydroxide and zinc oxide to gently neutralize underarm odor before it even begins, and organic arrowroot in it absorbs sweat. This safe to use, natural deodorant can also be comfortably used by children and those with sensitive skin. It also contains brassica alcohol, organic shea butter, candelilla wax, organic coconut oil, and non-GMO vitamin E derived from sunflowers. Its mild, woody aroma has whiffs of sweet bergamot, warm sandalwood, and fresh cypress which creates a perfect earthy scent. Apart from the woodland fragrance, it's available in 6 other great scents— orange vanilla, lavender, jasmine, charcoal seaside, coconut lime, and unscented.
PROS:
Natural ingredients
Cruelty-free
No baking soda
Paraben-free
Non-GMO
Gluten-free
No aluminium
Hand made
CONS:
 Now that you have been through our list and review of the 9 best zinc oxide natural deodorants of 2021, we will give you a few reasons as to why it's so important to use a natural deodorant with zinc oxide, so that you make an informed choice.
Why Use Zinc Oxide In Deodorant?
Zinc Oxide is a natural mineral that is tried and tested and has been used for years and years in deodorant products. Whenever we sweat, the natural bacteria on our skin begin to multiply. Zinc oxide effectively eliminates odor-causing bacteria by minimizing the growth of new bacteria.
Zinc oxide also aids in wound healing and is very effective in treating minor nicks and cuts that you might suffer on your armpits, especially while shaving.
Zinc oxide has antimicrobial properties and is an inexpensive solution to underarm odor.
Now you know why zinc oxide is an ideal ingredient to use in natural deodorants, we will give you a few tips on what to look for while selecting a zinc oxide deodorant for yourself.
How To Select Zinc Oxide Deodorants
Naturally-derived ingredients
Most deodorants are formulated with irritating, unhealthy chemicals. That's why it's important to look for ingredients sourced from plants, trees, fruits and flowers or an inert material like clay. Even if the label says 'natural', check to see whether the percentage of natural ingredients is mentioned and whether it's close to 100% or not.
Natural active ingredients against underarm odor
It's important to look for natural ingredients that eliminate and neutralize odor, like hops, eucalyptus, kaolin clay, and saccharomyces ferment. If the natural deodorant doesn't have a few of these ingredients, besides zinc oxide, it's probably not going to get the job done. Ingredients like aloe vera and shea butter actively work to nourish, soothe, and heal your skin. They also moisturize and regenerate your skin to keep your underarms smooth, soft, and irritation-free.
Aluminum blocks sweat glands and is found in a lot of antiperspirants. Unfortunately, this interferes with the body's natural cooling process and on a more serious note, may cause DNA mutations, tumor cells, and even Alzheimer's disease.
Avoid synthetic chemicals and toxins
Make sure your deodorant doesn't contain unhealthy synthetic ingredients like parabens, phthalates, sulfates, petrochemicals, or any other harmful ingredients.
Baking soda-free deodorant
People with sensitive skin have to be very careful as many natural deodorants still contain baking soda, which can act as an irritant.
These stains are caused by aluminum or other ingredients found in the deodorant and not sweat. Always choose a deodorant that doesn't stain your clothes.
Though sweating and a mild body odor is normal, bad smell or stink isn't, and that's why it's so important to use a deodorant and not an antiperspirant. An antiperspirant blocks pores and prevents sweating while a deodorant prevents your sweat from smelling. Natural zinc oxide deodorants do not contain the chemicals and toxins that most deodorants do while protecting your soft and delicate underarm skin. It doesn't stain your clothes or leave you with an icky, sticky feeling, but keeps you fresh and delicately fragranced through the day. It's definitely a safer and healthier option, so do check out the 9 best zinc oxide deodorants available in the market and make the right choice.
Frequently Asked Questions
Is zinc oxide safe in deodorants?
Zinc oxide is microbial and works safely and effectively against the 2 bacteria, Corynebacterium spp. and Staphylococcus spp. that cause body odor. Zinc oxide is safe and is even found in diaper rash creams and mineral sunblocks.
Does zinc oxide kill bacteria?
Zinc oxide is antibacterial and inhibits their growth by permeating into the cell membrane. It has potent antimicrobial properties and is stable under harsh processing conditions, which makes it suitable for any antimicrobial application.
Is zinc oxide a natural product?
Zinc oxide is a natural mineral and is found in the Earth's crust. It occurs naturally as mineral zincite, but the zinc oxide in a number of products is produced synthetically.