A short stature is seen as something to be ashamed of, something that affects the confidence of most people, especially youngsters. Do you want to grow tall and achieve your desired height? Your search ends right here. There are effective exercises that will help you grow, inch by inch, in just a few months. Given below are the top 10 height growth exercise videos that you can do right in the comfort of your home to increase your height.
Height Growth Exercise Videos:
1. Stretching Exercises for Height Increase:
Stretching your body is the best way to increase your height naturally, irrespective of your age. This video by Mike Andrew tells us about ten basic stretching exercises for height gain. Skipping, vertical hanging, vertical bend, cobra pose, standing-vertical-stretch, lying two way stretch, standing-side bend, leg kick, ankle weights and inversion table are the best stretching exercises to get assured results.
2. Grow Taller With Yoga:
The exercises in this video can be performed anywhere, anytime and takes no more than 5 minutes. It unleashes the power of yoga to increase height naturally. The yoga poses described in the video stretches your body muscles through different postures. You can grow 3-4 inches taller in 2 months.
[ Read: Yoga poses ]
3. Increase Height in Just 10 Minutes:
This is also one of the best height increase exercises videos demonstrating various body stretches that can help you increase your height even after puberty. The simple exercises mentioned here take no more than 10 minutes to give you assured height increase. It explains the various hands and body stretches with synchronized breathing techniques. Follow these carefully and witness remarkable results.
4. Flexible Stretching Exercise for Height Increase:
If you are always running short of time, then this video will work well for you. Explained here are flexibility training exercises that you can perform in 5 minutes and increase your height a few inches in just a month. The flexibility exercises shown here are quadriceps, inner thigh, hamstring muscles, hip flexors, gluteus maximus. Each of these exercises should be performed in 3 sets for 10 seconds. You can do these flexibility exercises each day of the week and even twice daily.
[ Read: Natural Height Increase ]
5. Basic Leg Stretching Exercises:
This video describes simple leg stretching exercises to increase height quickly. You will learn stretching technique for high kicks and splits. The exercises demonstrated in the video work by stretching your calf muscles. All the exercises should be done with both the sides of your body and be repeated at least three times. However, be careful while stretching and never overdo.
6. Best Exercise for Natural Height Increase:
Here is another height growing exercises videos showing some of the best grow-taller exercises for your mornings. The stretches performed here can open up your entire body right from the neck to the spine to the hamstring! These wake-up exercises stretch your hand, back and legs. While performing these stretches it is important to breathe calmly and repeat with both the sides.
[ Read: Barbell Exercises For Women ]
7. Yoga for Height Increase:
This video demonstrates the yoga techniques for height increase by a trained yoga teacher, Kate Kendall. Yoga is not only performed for overall body health, but some poses can also help you increase your height by inches in 90 days. The gentle stretches shown here are a great way to kick start your day and keep energy levels high.
8. Grow Taller Stretching Exercises:
This video is your guide to the static stretching routine that includes hamstring stretch, hip stretch, mid-back hip stretch, groin thigh stretch, quad-hip flexor stretch, modified quad-hip flexor stretch, lat stretch and cat-camel stretch. This set of exercise should be performed at the end of your workout and is a nice way to cool your body and relax your muscles. The static stretching routine should be done with both the sides of your body and can help you increase your height naturally.
[ Read: Best Vigorous Exercises ]
9. Height Increase Exercises before Your Sleep:
This video shows some exercises to be done every day before you go to sleep. These exercises will also help you to sleep well at night. Start by sitting on your bed comfortably and breathe calmly. There are gentle twists and stretches for your hands, legs and spine.
10. Grow Taller Exercise By Baba Ramdev:
Baba Ramdev is a renowned yoga teacher. Through this video he has shown some basic physical exercises that will help you increase your height naturally. These exercises will also help you stay fit and fine. This video discusses five yoga asanas which increase your height.
[ Read: 15 Women's Exercises For Abs ]
These height growing exercises videos will help you to increase your height naturally in just few months. Make sure you follow the steps carefully. If you suffer from any chronic body pain, do consult your doctor before you start any workout regimen.

The following two tabs change content below.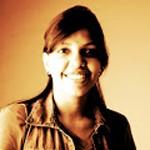 Latest posts by Shruti Goenka (see all)