10 Best Antibacterial Soaps – Our Top Picks of 2020
Do you ever reach out for soap when you feel like washing your face? The answer is, never! Most of us have the notion that soaps strip our skin of its oils and leave it dry. And soaps are not recommended for the face. But, what if there are antibacterial soaps that you can use on your face? These soaps will not hamper the natural barrier of your facial skin and can be used on both the face and the body. Scroll down and check out the list of top 10 antibacterial soaps.
Top 10 Antibacterial Soaps of 2020
1. Defense Soap
Product Claims
This soap contains natural tea tree oil and eucalyptus oil and can wash away bacteria and germs effectively. It does not harm the natural barrier of your skin. It clears dead skin cells, sebum, and oil build-up and is great for those who have rashes and itchy skin.
Note: Avoid this soap if you are allergic to tea tree oil or essential oils.
Pros
Clinically proven
Hypoallergenic
Safe scents
Fragrance-free
No dyes
Petrochemical-free
SLS-free
Alcohol-free
Cons
Tea tree oil may cause dryness.
2. Hibiclens Antimicrobial Liquid Soap
Product Claims
This is an antibacterial liquid soap that claims to clear skin irritation and infections caused by bacteria and germs. It protects your skin and is extremely gentle. It is very effective for hand washing and skin cleansing.
Note: Consult a doctor before using this soap as it contains chlorhexidine that might cause allergic reactions.
Pros
Recommended by pharmacists
Kill germs in 24 hours
Kills 99% germs
Dermatologically tested
Works for acne and fungal infections
Cons
3. Heyedrate Handmade Tea Tree Oil Soap For Face And Body
Product Claims
This handmade soap contains organic ingredients, such as shea butter, olive oil, and coconut oil. It cleanses your skin and claims to reduce acne and provide relief in cases of rosacea, eczema, Demodex, itchiness, and dry skin. It does not lather, so if you like lather in soaps, you may not like this soap.
Pros
Hypoallergenic
Natural fragrance
100% organic ingredients
Paraben-free
Chemical-free
No lathering agents
Cons
4. Noble Formula 2% Pyrithione Zinc Soap
Product Claims
This is a natural zinc soap with antibacterial and antifungal properties. It is suitable for all skin types, including sensitive skin, and also helps to reduce acne, itching, redness, and scaly skin. It contains antioxidants that calm the skin.
Note: Avoid this soap if you are allergic to oils.
Pros
Contains emu oil and olive oil
Chemical-free
No chemical lathering agents
Contains oatmeal
Low comedogenic
Handmade
Natural ingredients
Cons
5. Cetaphil Gentle Cleansing Bar
Product Claims
Cetaphil is one of the most popular skincare brands. This soap is specially made for those with dry and sensitive skin. It cleans your skin and keeps it hydrated. It is suitable for all skin types and can also be used on rosacea and eczema-prone skin.
Pros
Detergent-free
Soap-free
Mild
Pleasant fragrance
Affordable
Cons
Fragrance can be an issue for some.
6. Blue Steel Sports Soap
Product Claims
This soap is made for sportspersons to keep them feel refreshed after grueling workout sessions and other sporting activities. It contains eucalyptus and tea tree oil and has antibacterial properties. It keeps away germs and bacteria and prevents skin issues.
Note: Avoid the soap is you are allergic to essential oils.
Pros
Triple-milled
Pleasant fragrance
No added fragrance
Lathers well
Cons
7. Vi-Tae Get Lathered Up! Goat Milk Soap
Product Claims
Goat milk soaps are excellent for all skin types, including sensitive skin. This soap claims to be enriched with essential vitamins and alpha-hydroxy acids. It contains lavender essential oil and is incredibly gentle on the skin. It cleanses your skin, soothes acne, and prevents irritation.
Pros
100% natural soap
Certified organic
Paraben-free
No dyes
No artificial fragrance
Non-GMO
Cons
8. Power Clean Lemongrass Soap
Product Claims
This is a natural antibacterial soap and is crafted for athletes. It helps to banish post-workout odor, kill harmful bacteria, and keep your skin refreshed and smooth. It contains sage and patchouli extracts that give a tingling sensation to stimulate blood flow and relieve muscle tension.
Pros
Refreshing fragrance
Organic extracts
No synthetic fragrance
Contains 10% glycerin
No harmful chemicals
Cons
9. Aromavita Antibacterial Oregano Soap
Product Claims
This is a lightly scented soap meant for damaged skin. It contains oregano oil and claims to have a healing effect. It prevents skin issues and keeps it healthy and calm. It contains 3% oregano oil and is also good for reducing acne inflammation.
Pros
Non-GMO
Cruelty-free
Gluten-free
Vegan-friendly
Cons
May cause burning sensation in sensitive areas.
10. Dial White Antibacterial Bar Soap
Product Claims
This is an antibacterial deodorant bar soap. It kills odor-causing bacteria and keeps you feeling fresh all day long. It keeps your skin hydrated, moisturized, smooth, and soft.
Pros
Contains benzalkonium chloride
Mild fragrance
Cons
May feel a little bit drying (unlike claims)
We hope you liked our list of best antibacterial soaps available in the market. Before you choose any antibacterial soap, make sure that it addresses your skin issues. Also, ensure it suits your skin type, and you are not allergic to the ingredients. Have you ever tried using any antibacterial soap? Which one is your favorite? Let us know in the comments section below.
The following two tabs change content below.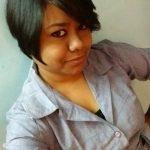 Latest posts by Ramona Sinha (see all)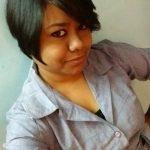 Ramona Sinha
Ramona has a Master's degree in English Literature. She believes that beauty begins with a good skin care regimen and is on a mission to eliminate all toxins from her routine. She helps readers select products and ingredients specific to their skin type and gives out tips to keep their skin healthy in a natural way. When Ramona is not working or experimenting with a new skin care product or ingredient, her books and a passion for music, good food, and traveling keep her busy.